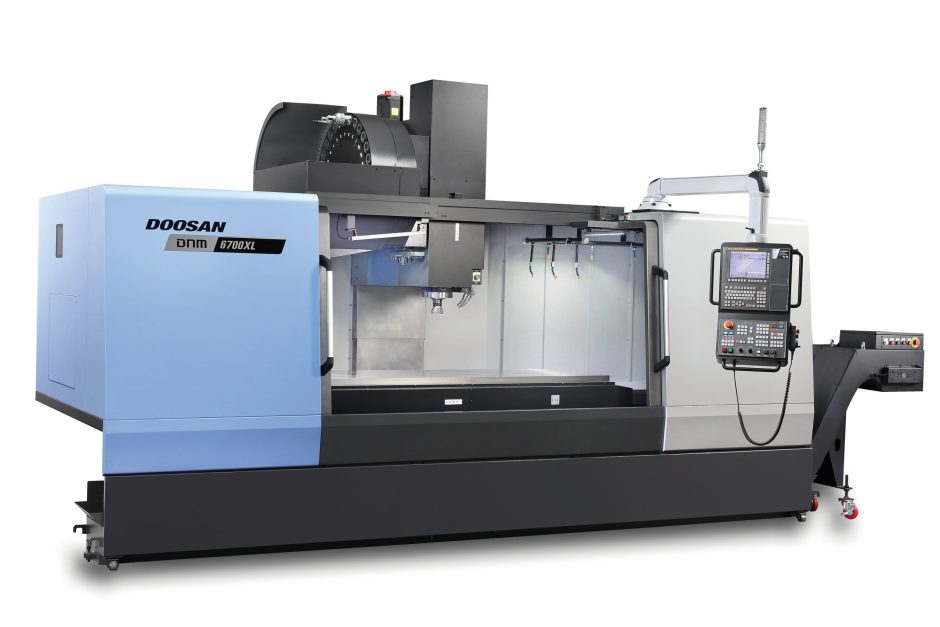 Mills CNC introduces new DNM 6700XL vertical machining centre with a whopping 2.1 metre X-axis.
Mills CNC, the exclusive distributor of Doosan machine tools in the UK and Ireland, has announced that Doosan's highly popular range of ultra-productive DNM vertical machining centres has been expanded with the recent introduction of the new DNM 6700XL – a machine which, amongst its many attributes, features a 2.1 metre X-axis.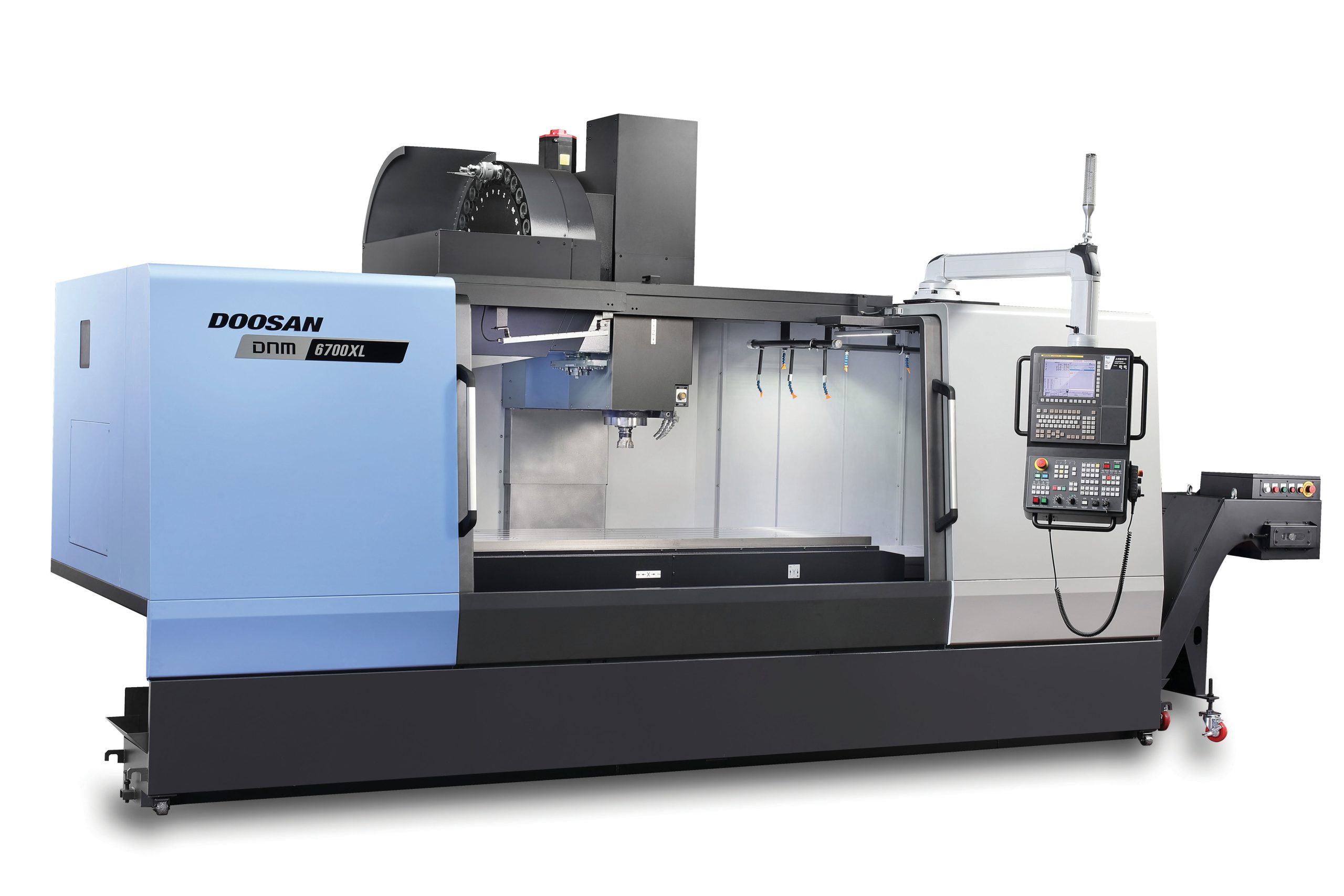 The DNM 6700XL, (the XL suffix is an abbreviation for Extra Long), has a significantly longer X-axis (2.1 metre) than the standard DNM 6700 machine (1.3 metre), as well as a larger work table (2200mm x 570mm).
As such the new DNM 6700XL will appeal to component manufacturers who machine large and long parts, as well as those who want the flexibility to machine multiple 'smaller' parts in single set ups.
The new machine provides manufacturers with all the speed, power, precision and reliability that are the hallmarks of Doosan's DNM range.
The new DNM 6700XL machines supplied by Mills are equipped with powerful, directly-coupled spindles (18.5kW/15,000rpm) as standard which minimise vibration and reduce noise (especially) during high-speed machining operations. The spindles also have 20bar TSC (Through-Spindle-Coolant) capability.
The machines' advanced spindle technology, which also facilitates smooth acceleration and deceleration, delivers improved cutting performance and, as a result, ensures high component quality (i.e. excellent surface finishes).
The machines also feature Doosan Machine Tools' much-vaunted proprietary thermal compensation system which minimises the effects of heat generation and regulates thermal expansion ensuring high component accuracies and process optimisation.
DNM 6700XL machines get down to business fast and boast impressive 36m/min rapid rates on their X- and Y- axes and 30m/min on their Z-axes. Unproductive non-cutting times are further reduced via the machines' 30-position rapid automatic tool changers (up to 40 or 60 position options available) which are recorded as having a tool change time (T-T-T) of 1.2 seconds.
In addition to their obvious productivity credentials, the DNM 6700XL machines are also reliable and environmentally friendly and feature grease-lubricated axis travels (as opposed to oil lubrication), which help to reduce maintenance costs (by up to 60%) and machine downtime, and eliminate the need for oil skimmers.
The new DNM machines' grease cartridge systems only need replacing every 3 months as opposed to oil-based systems which require more frequent servicing and manual intervention.
Says Tony Dale, Mills CNC's Technical Director:
"Some people say that size isn't everything. But when you're machining large parts – it makes all the difference.

"The introduction of the new DNM 6700XL is evidence of Doosan meeting market demand for a large, ultra-flexible and high-productivity vertical machining centre."