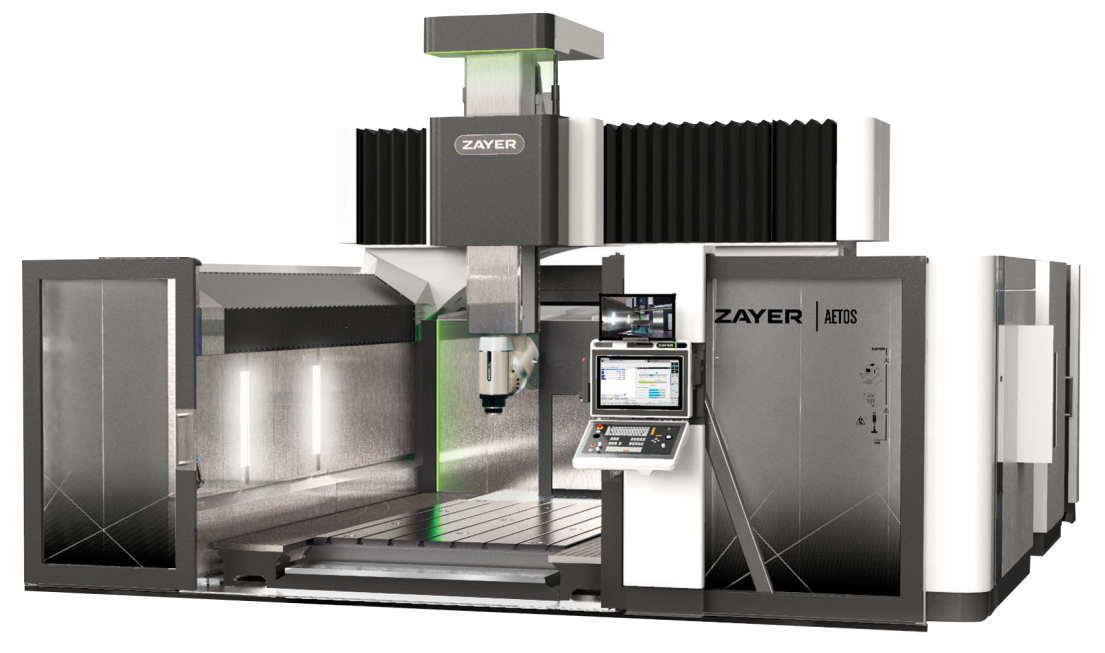 Created in Spain. Used worldwide.
Now available in the UK and Ireland
We are now the exclusive distributor of Zayer CNC horizontal bed mills and travelling-column and gantry-type milling machines in the UK and Ireland.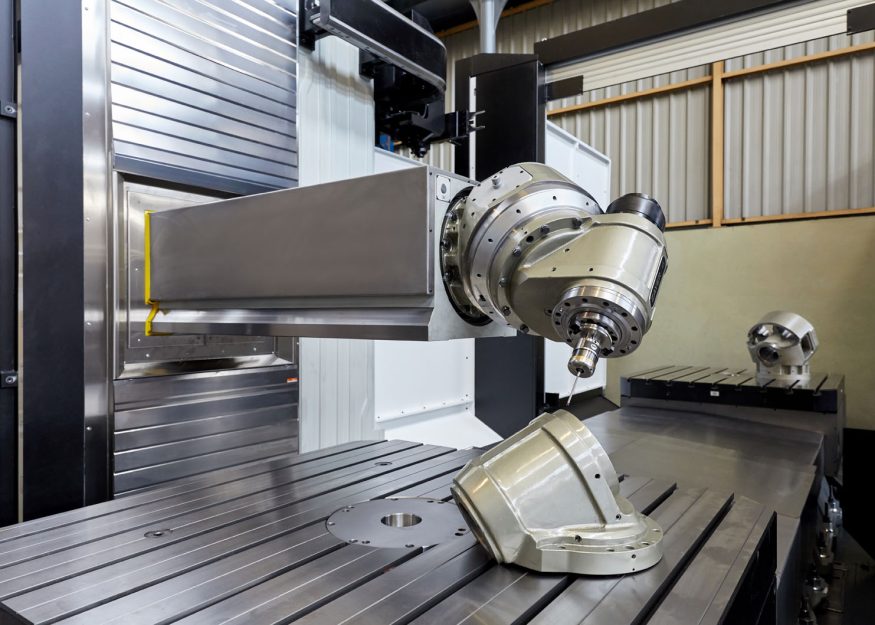 Zayer CNC Machines
Zayer, a machine tool manufacturer of some repute based in Spain, has been designing and developing high-quality machines for over 60+ years.
The company's technology solutions are used extensively across Europe and the rest of the world, and are renowned for their power, accuracy, speed and reliability.
Zayer machines are built to last, provide real value and are the Number One choice for large component and mould tool manufacturers operating in, and serving, the oil and gas, power generation, rail, renewables, aerospace and hydro-electric sectors.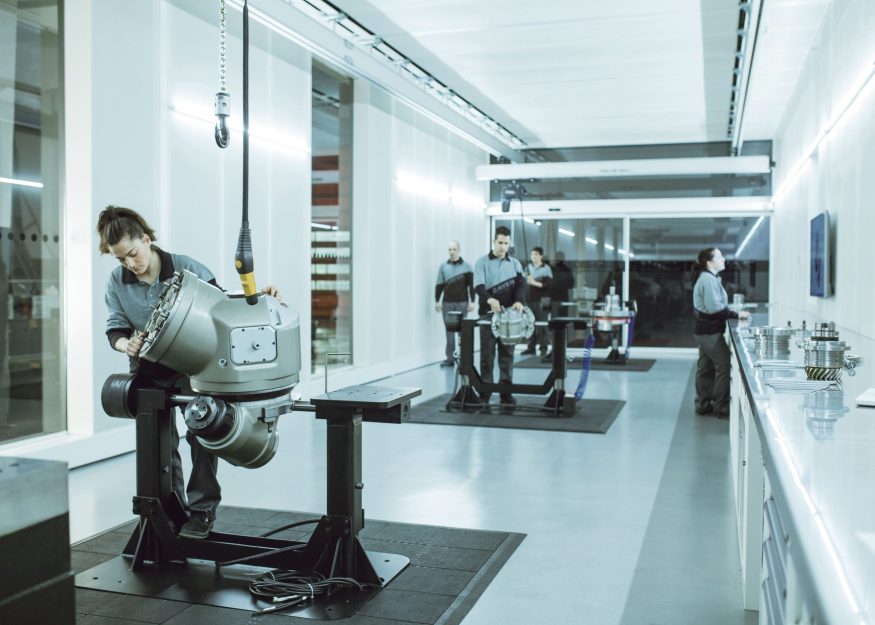 Research, development and innovation
In addition to designing and manufacturing high-quality machine tools, Zayer also invests significant resources into Research & Development.
This has, in recent years, seen Zayer create an innovative and dedicated HeadsLAB facility where new advanced spindle heads are designed, developed and tested.
Zayer spindle heads increase the flexibility of their machine tools and help customers increase their productivity and efficiencies…enabling them to get the most from their investment.
Zayer's commitment to SMART and Factory-of the-Future technology and advanced digital solutions, has seen it also develop its HORUS NX Services Platform to help optimise the management and performance of its machines.
Other innovations include numerous machining apps that help customers improve their performance by increasing machine uptime and optimising their processes.
The company also provides customised machine tool solutions as well as standalone machines
The Zayer Range
Now available from Mills CNC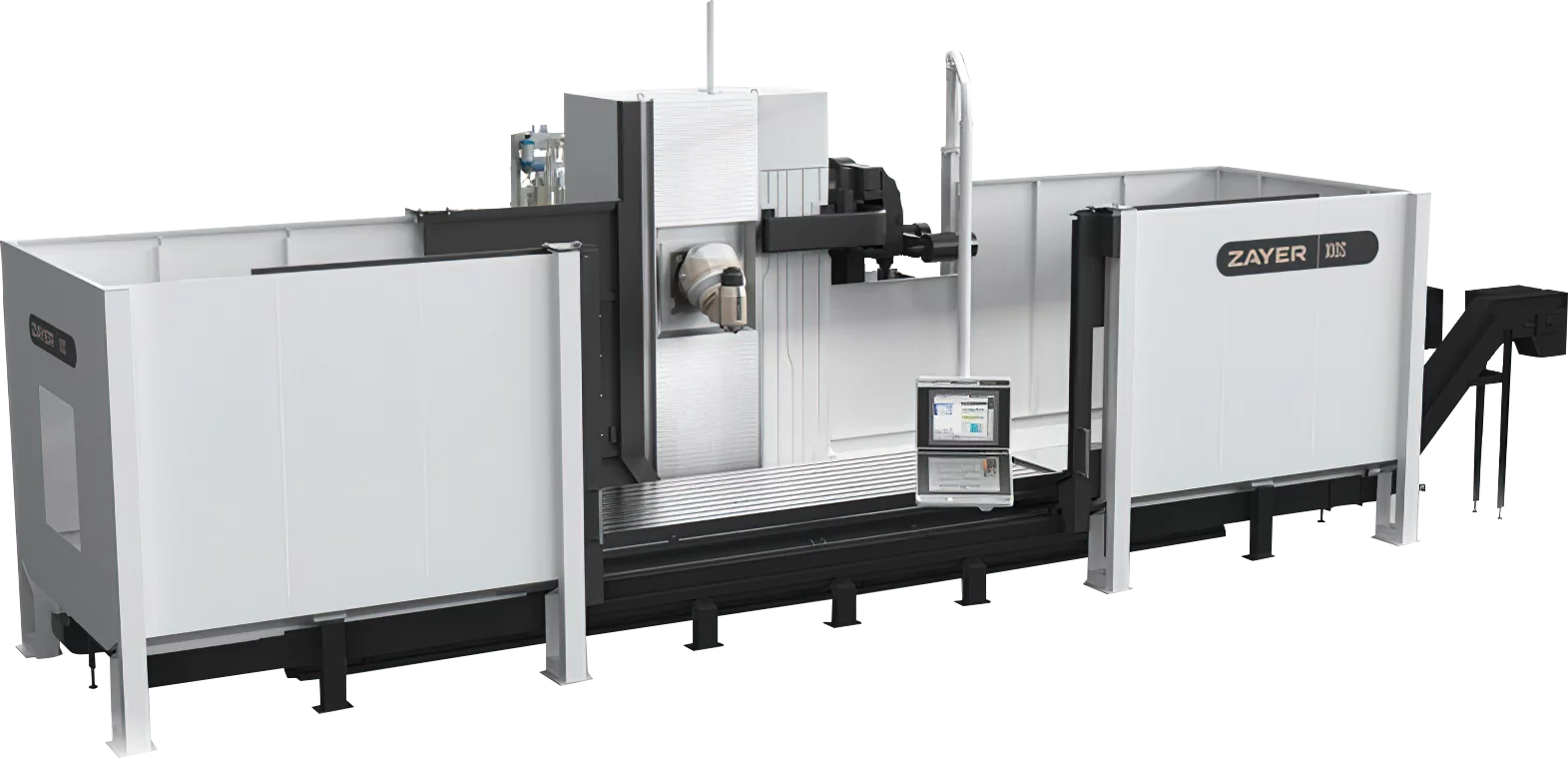 Horizontal CNC Bed Mills
These horizontal CNC bed mills from Zayer are ideal for the machining of large and complex parts, and have a wide range of spindle heads for additional customisation.
Zayer XIOS G

Horizontal CNC bed-type milling machine with a moving and rotary table.

Zayer XIOS

Horizontal CNC bed-type milling machine with a moving table.

Zayer ZERO

Horizontal CNC bed-type milling machine with fast processing speeds.
View Machines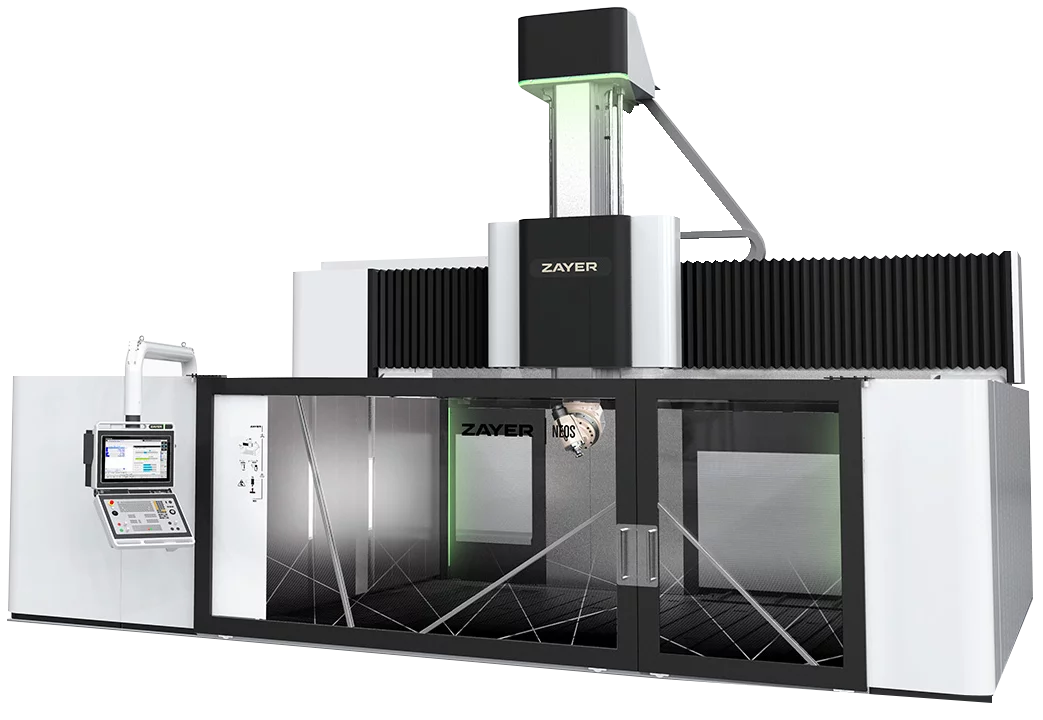 Gantry-Type Milling Machines
These CNC gantry mills from Zayer have moving bridges and a huge range of different spindle heads, to enable the machining of large and complex components.
View Machines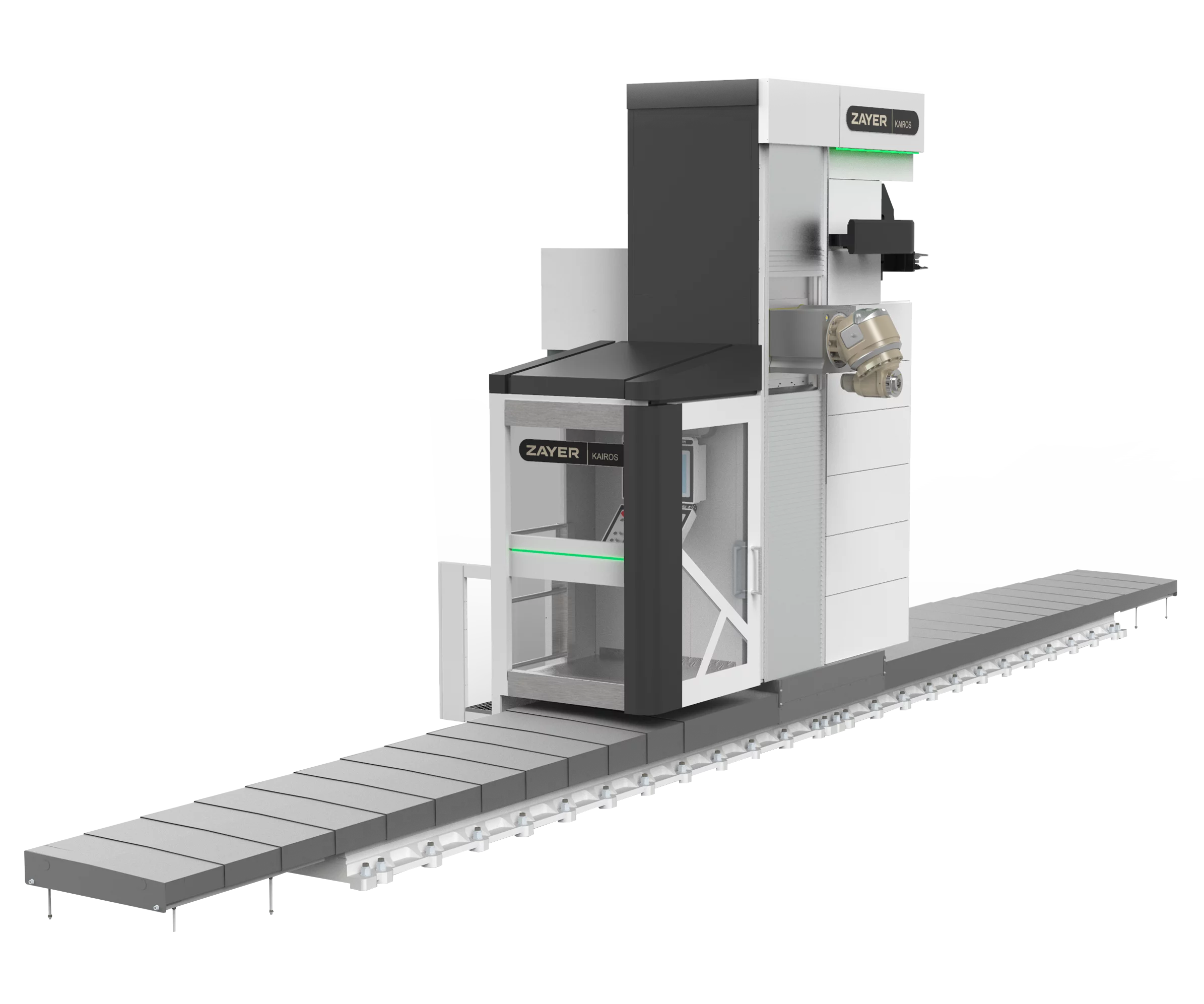 Travelling-Column Milling Machines
These moving column milling machines provide flexibility and precision, and are commonly used for the production of large parts for the defence, energy and automotive industries.
Zayer KRONOS

Large-capacity, moving-column milling machine.

Zayer KAIROS

A large-capacity horizontal moving-column milling machine.
View Machines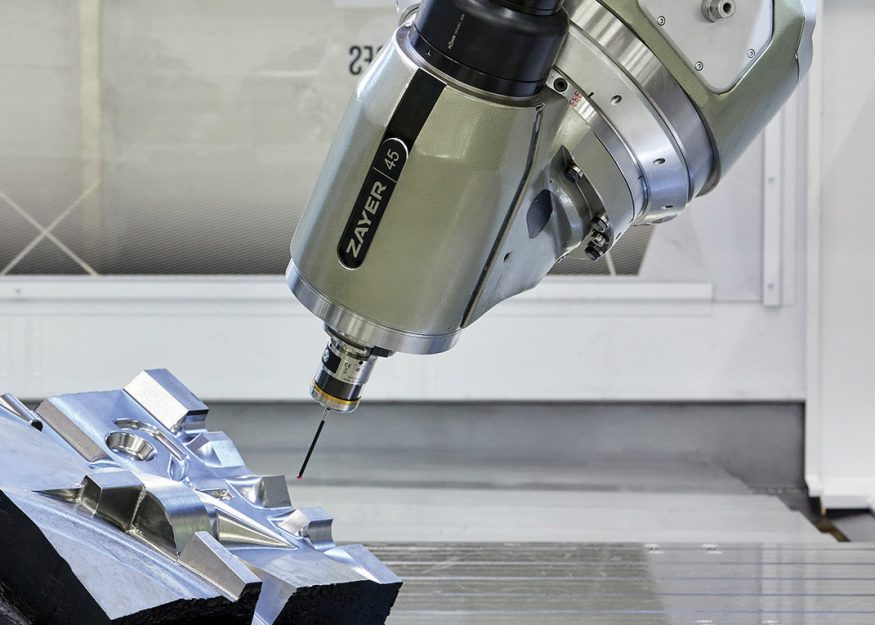 CNC Spindle Heads
Zayer machines can be supplied with different spindle head as standard or as an option.
The heads are designed, developed, manufactured and tested at Zayer's innovative HeadsLAB centre at its manufacturing facility in Vitoria-Gasteiz in Spain.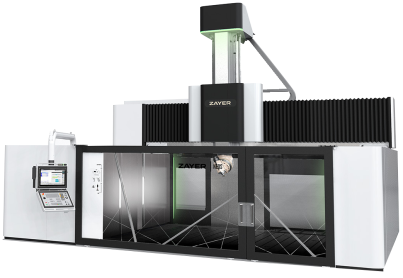 Get in touch.
For more information on Zayer machines, the range of options, accessories and extras available plus machine availability and costs, get in touch or call us on 01926 736736.