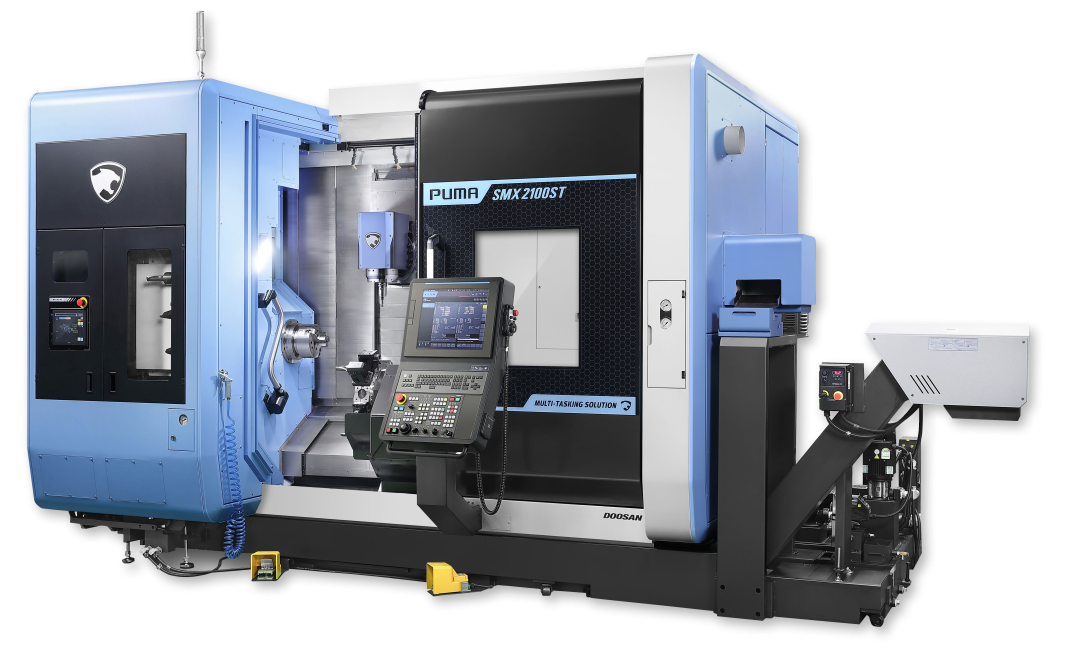 Mills CNC:
Like No-One Else
The UK's Leading Machine Tools Supplier
Mills CNC is the UK's leading supplier of advanced, high-performance DN Solutions and Doosan machine tools and best-in-class automation systems: all backed by the company's comprehensive range of tried, tested and trusted after-sales and support services.

Doosan Machine Tools has changed its name to DN Solutions
Mills CNC is now the exclusive distributor of DN Solutions' machine tools in the UK and Ireland.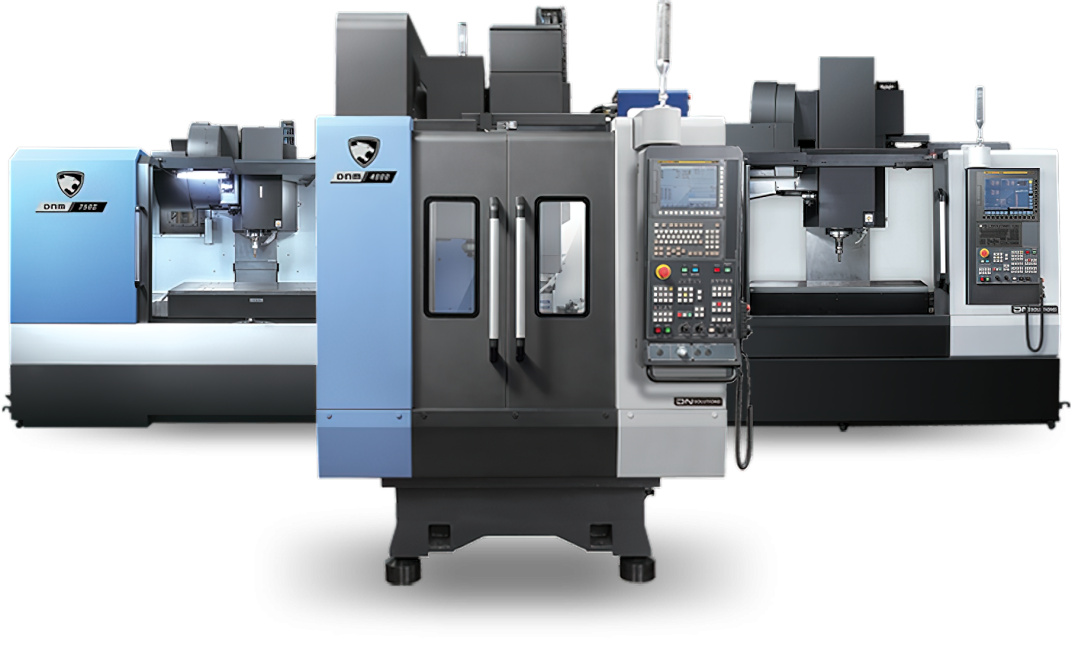 DNM vertical machining centres
Every UK and Irish component manufacturing company's got at least one!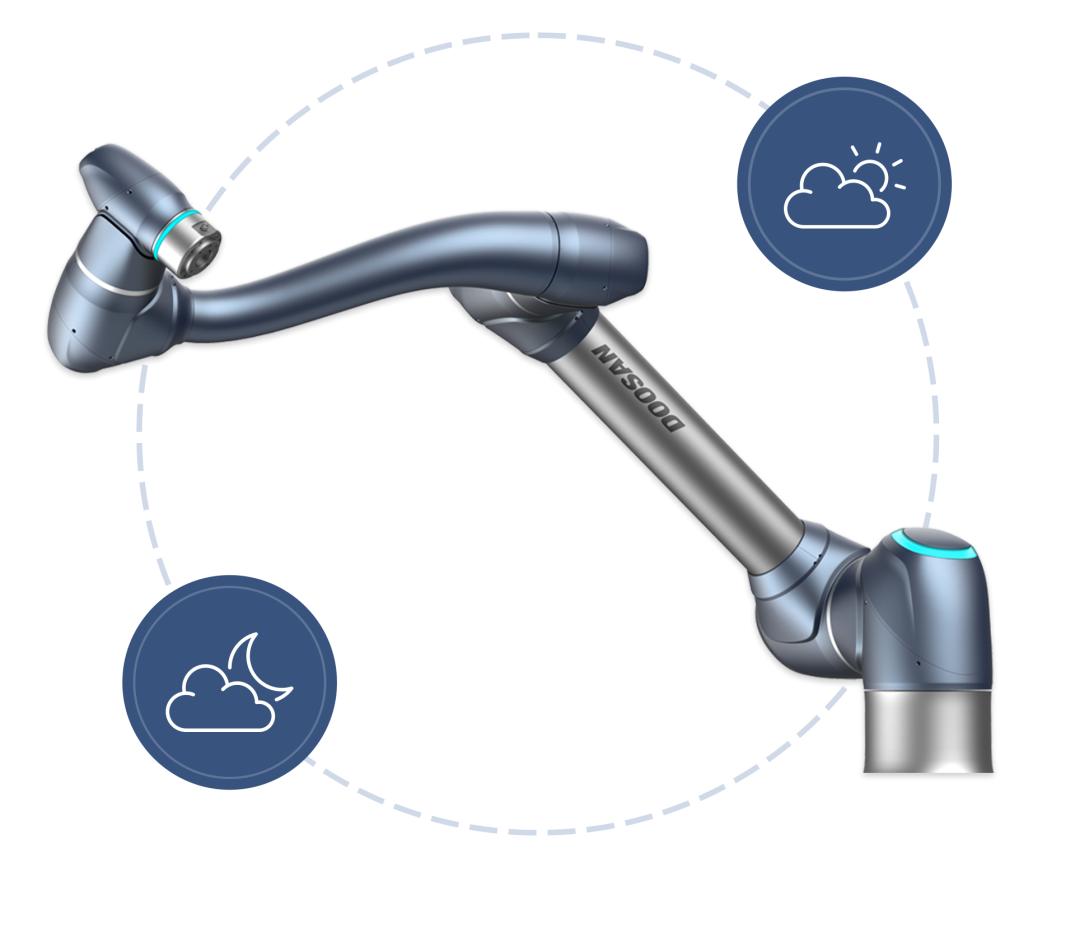 Always ready to put in a shift!
Doosan Robotics' Collaborative Robots from Mills CNC Automation

One size doesn't fit all.
One range does.
The SMX series of high-productivity mill-turn machines from Mills CNC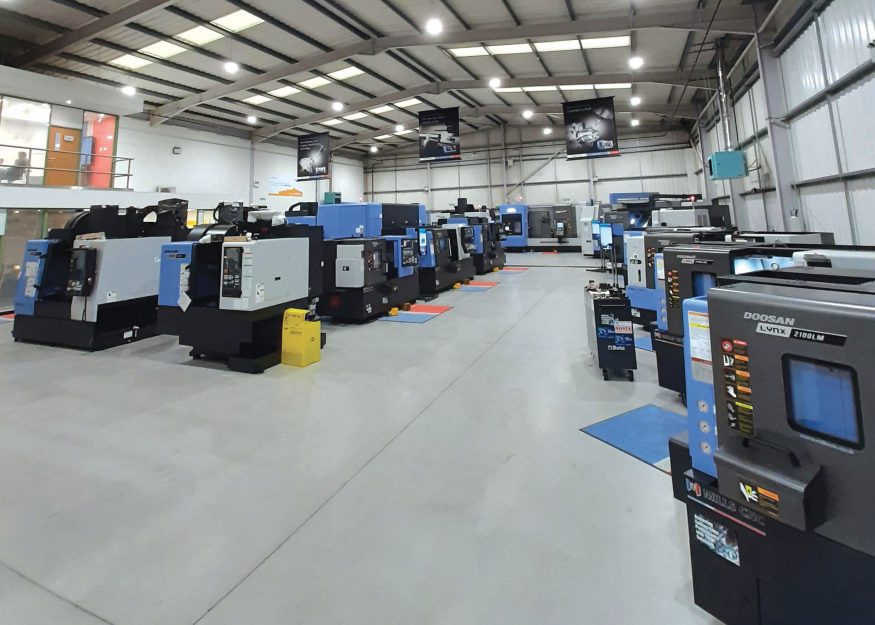 Like No-One Else
Mills CNC: The Machine Tool and Automation Systems Specialist
We are the exclusive distributor of Doosan and DN Solutions machine tools in the UK and Ireland and, year-on-year, sell well in excess of 400 new CNC machines (lathes, machining centres, mill-turn machines and borers) to component manufacturers operating in and across a diverse range of sectors and industries.
In addition to world-class machine tools, we also provide customers (OEMs and Tier One suppliers through to precision subcontractors) with best-in-class automation solutions that include our own SYNERGi automated manufacturing cells and Doosan collaborative robots.
DN Solutions is the new name for Doosan Machine Tools. Mills CNC are the UK and Ireland's exclusive supplier of CNC machine tools from DN Solutions, as well as Doosan automation products.
CNC Equipment and Services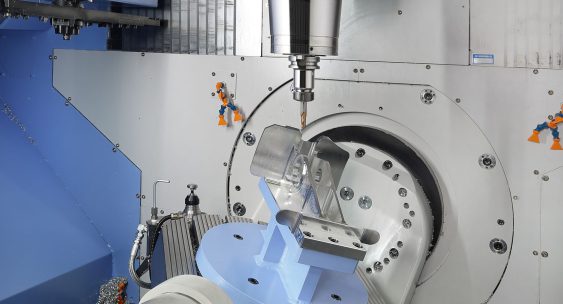 With new and innovative CNC machine tool models being added to the product offering available at Mills CNC every year, the range of lathes and machining centres is constantly evolving and improving.
DN Solutions (formerly known as Doosan) machine tools are both popular and proven, and our lathes, machining centres (including 5-axis machining centres), mill-turn machines and borers are always in high demand.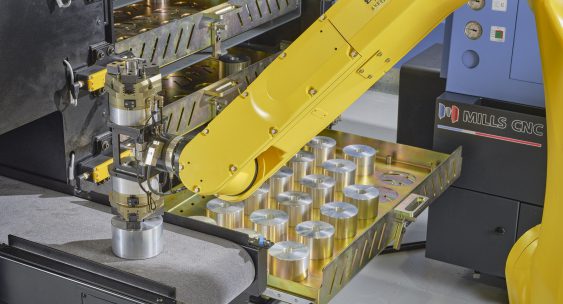 To help customers increase their productivity and operational efficiencies we supply a range of best-in-class CNC automation systems.
At one end of the scale these systems can include 4-/5-axis units and bar feeders for machining centres and lathes respectively – whereas at the other end of the scale we can supply manufacturers with sophisticated pallet change and high-performance industrial and collaborative (cobot) robot solutions.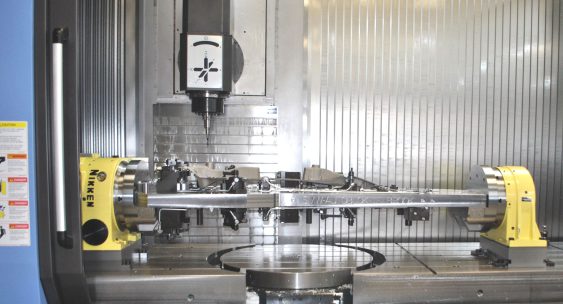 We have a rich pedigree in designing, developing and installing industry-leading turnkey solutions for customers.
From large aerospace and energy OEM and Tier One suppliers through to smaller specialist manufacturers and subcontractors, our turnkey solutions are helping customers improve their production systems and processes, improve quality, control costs and, as a result, become more competitive.
Why Choose Mills CNC?
It's not just what we do…it's the way we do things that differentiates us from the competition and what makes us so successful.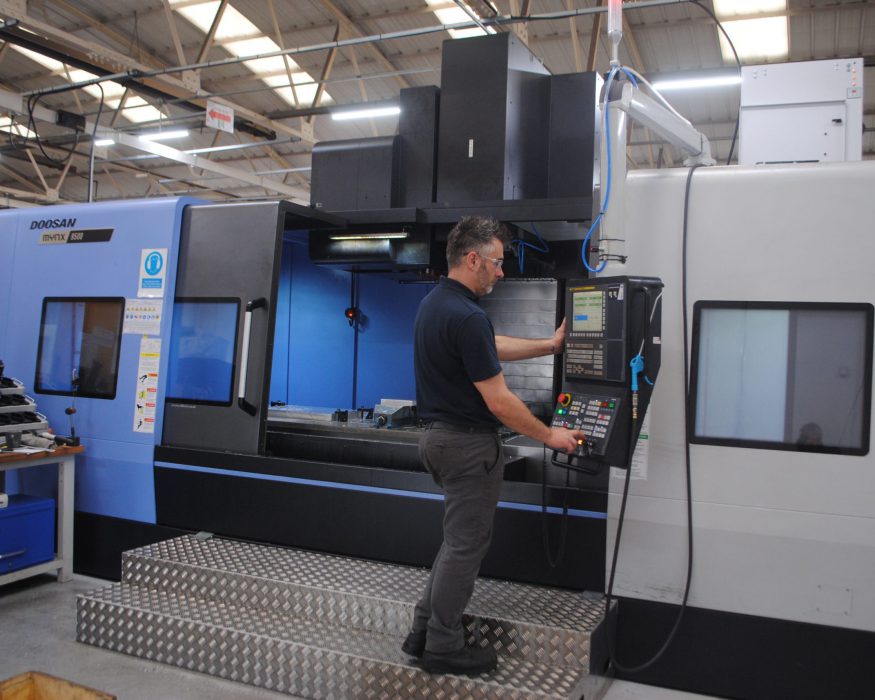 The Mills CNC Difference
In addition to providing customers with the right machine at the right time, for the right price. We also provide customers with first-class pre- and after-sales services and support, a range of flexible finance options and world-class CNC training courses.
We're not your standard CNC machine supplier, and we know that every CNC machine application is different. We listen to and work with our customers to find the right solution for their needs.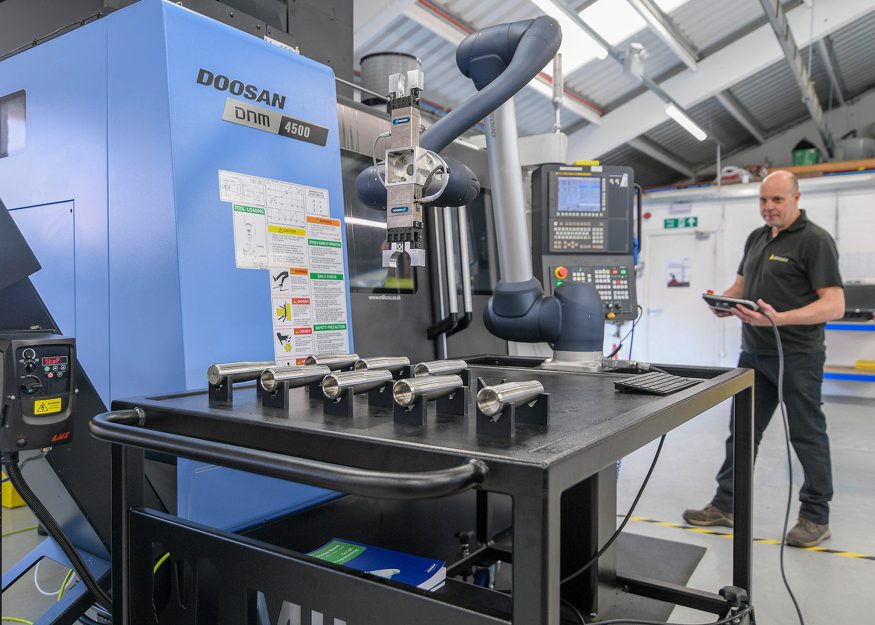 CNC Machines, Training and After-Sales Services
Machine Tool Sales, Support and Training
Our extensive machine tool sales operation is supported by a range of best-in-class after-sales services accessed from the Mills CNC Technology Campus in Leamington Spa.
The central location of Mills CNC, along with our fantastic service offering, combine to ensure our customers are at the forefront of everything we offer from machine tool servicing and maintenance contracts; the supply of OE wear and replacement parts, and ancillary equipment; and CNC operator and programmer training courses ensure that customers get the very best from their machine tool(s) investment(s).
All of our services are reviewed regularly and we are always looking for new ways to add value to our offering for all new and returning customers.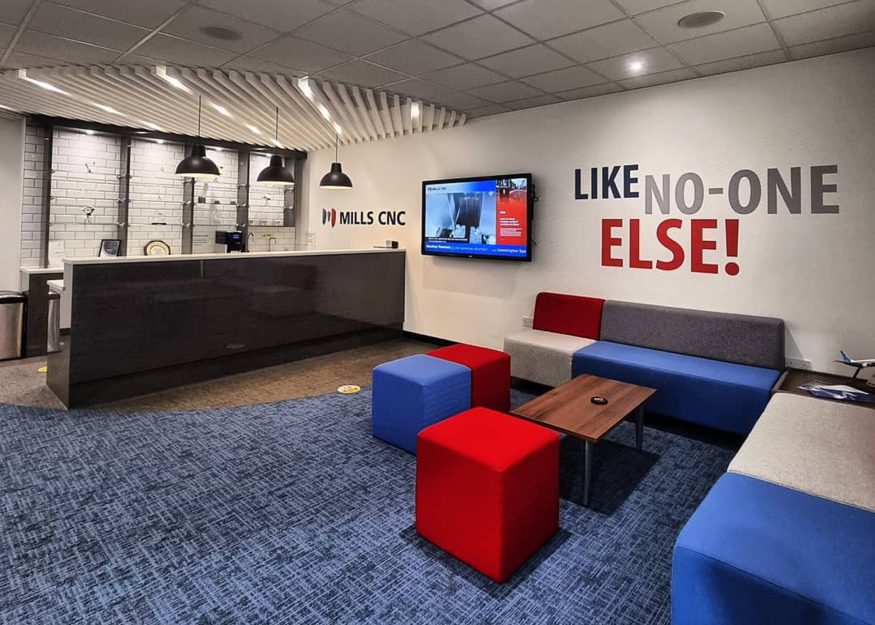 Discover Mills CNC
About Mills CNC
Mills CNC are the sole Doosan and DN Solutions machine tools supplier to the UK and Ireland – working across the vast array of manufacturing businesses within this varied industry sector, we provide CNC machine tools that can meet any specification.
With a CNC machine solution in place, and the training to go alongside it, our customers across the length and breadth of the nation are manufacturing products that keep the country moving. Whether it's a fully automated turnkey solution or a small scale machining centre, you're likely to find one of our DN Solutions machines working away in the workshop of many manufacturing companies.
Our reputation has been built on the quality of the advanced machine tools and automation systems we sell, and on the range and accessibility of our after-sales service and support.
CNC News, Events and Updates
We are a major player in the markets we serve and, as such, are regularly in the news and attend a number of large national (UK and Ireland) and regional events and exhibitions.