CNC Lathe Machines & Turning Centres
Doosan CNC lathes and turning centres continually raise the bar for productivity, performance and reliability… all of which helps to explain their enduring popularity. From Doosan horizontal single turret CNC lathes to Doosan sliding head CNC lathes, there is a machine available to meet your requirements.
Find Your Perfect Product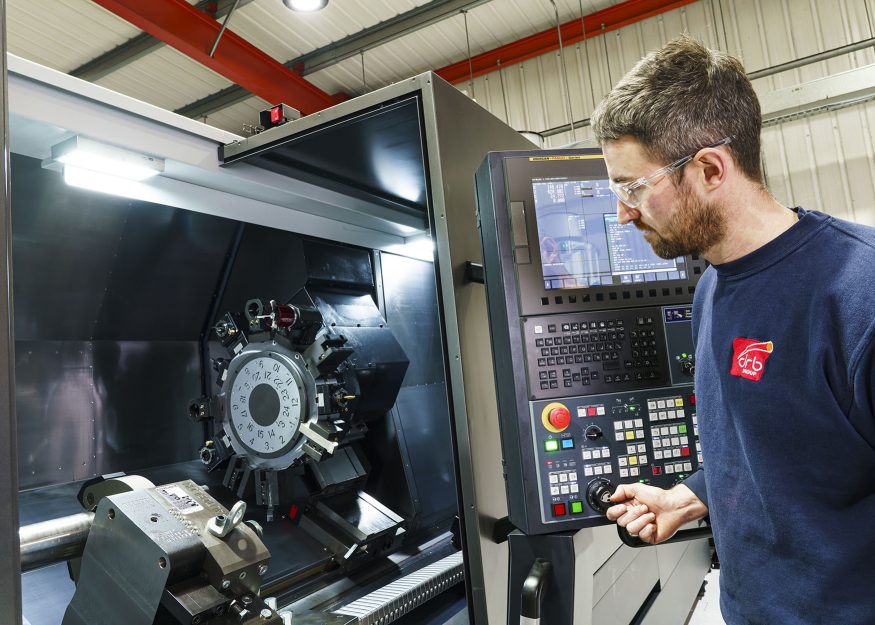 CNC Lathes
Why Choose CNC Lathes and Turning Centres?
CNC lathes and turning centres are integral to many component manufacturing processes.
The machines are able to produce high-precision, complex parts with intricate features and are widely used to machine components in the aerospace, oil and gas, power generation, motorsport, automotive & medical industries to high accuracies and exacting surface finish requirements.
The size of the CNC lathe machine (chuck & bar diameter size, bed length and the distance between centres) dictates the size of the component that can be machined.
Integrated technologies and additional axes (driven tooling, sub-spindles, in-process measurement, C-axis & Y-axis) increases the CNC lathe or turning centres' capabilities, enabling precision parts to be machined to completion in fewer set ups.
Furthermore, the cost per part can also be reduced through automation by integrating bar feeders, cobots and SYNERGi systems, enabling the machines to run unattended all day, overnight and even over weekends too. 
Our Products
Select the machine type or series you'd like to explore, or scroll down for a full list of products in this category, and filter by the factors that matter to you.
Related Case Studies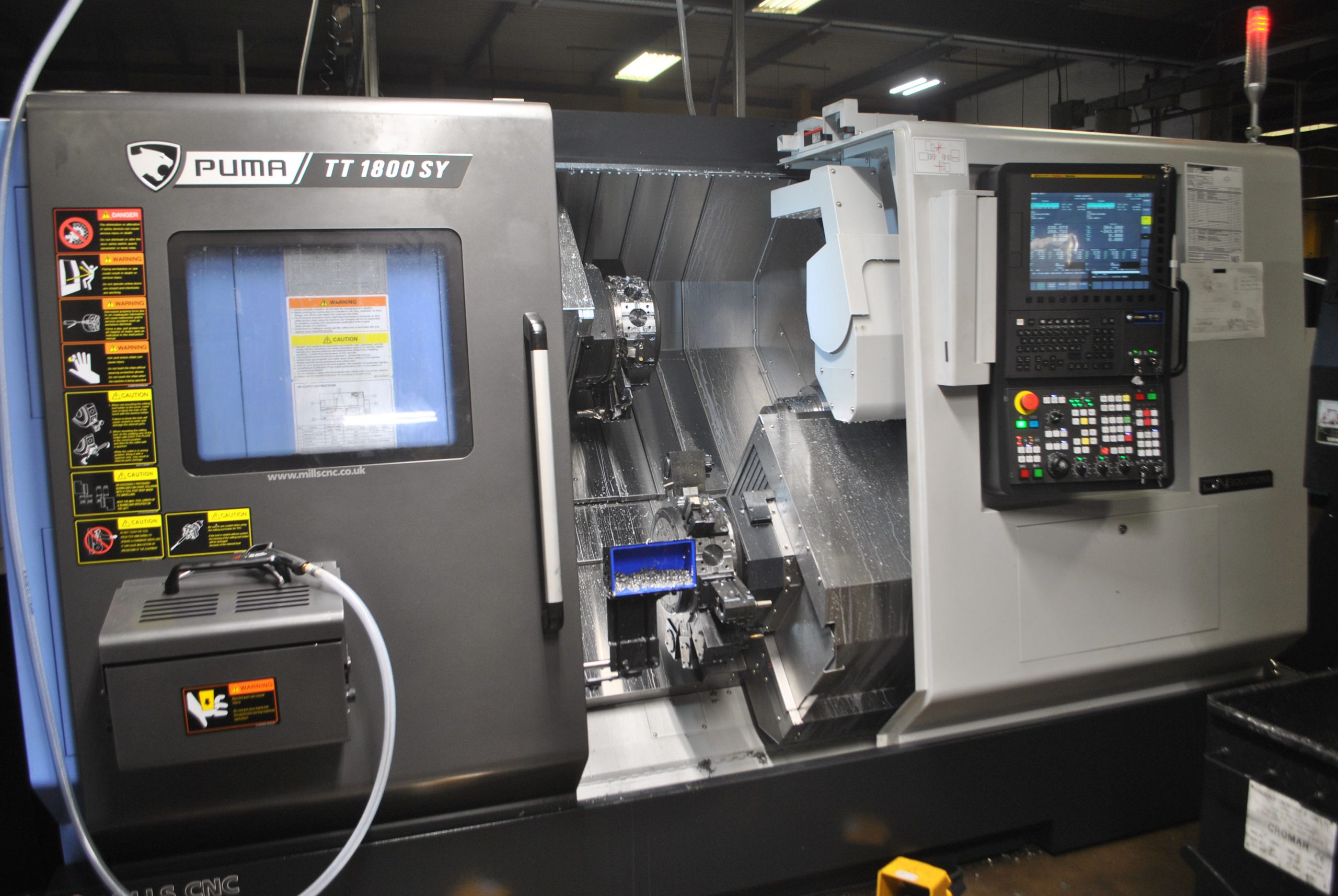 On a journey toward sustainable machining
Sustainable machining pioneers MCS invest in a new DN Solutions Puma 2600SY II sub-spindle, Y-axis lathe, and a Puma TT1800SY twin-turret turning centre for improved reliability and performance, and to expand capacity at their Redditch manufacturing centre.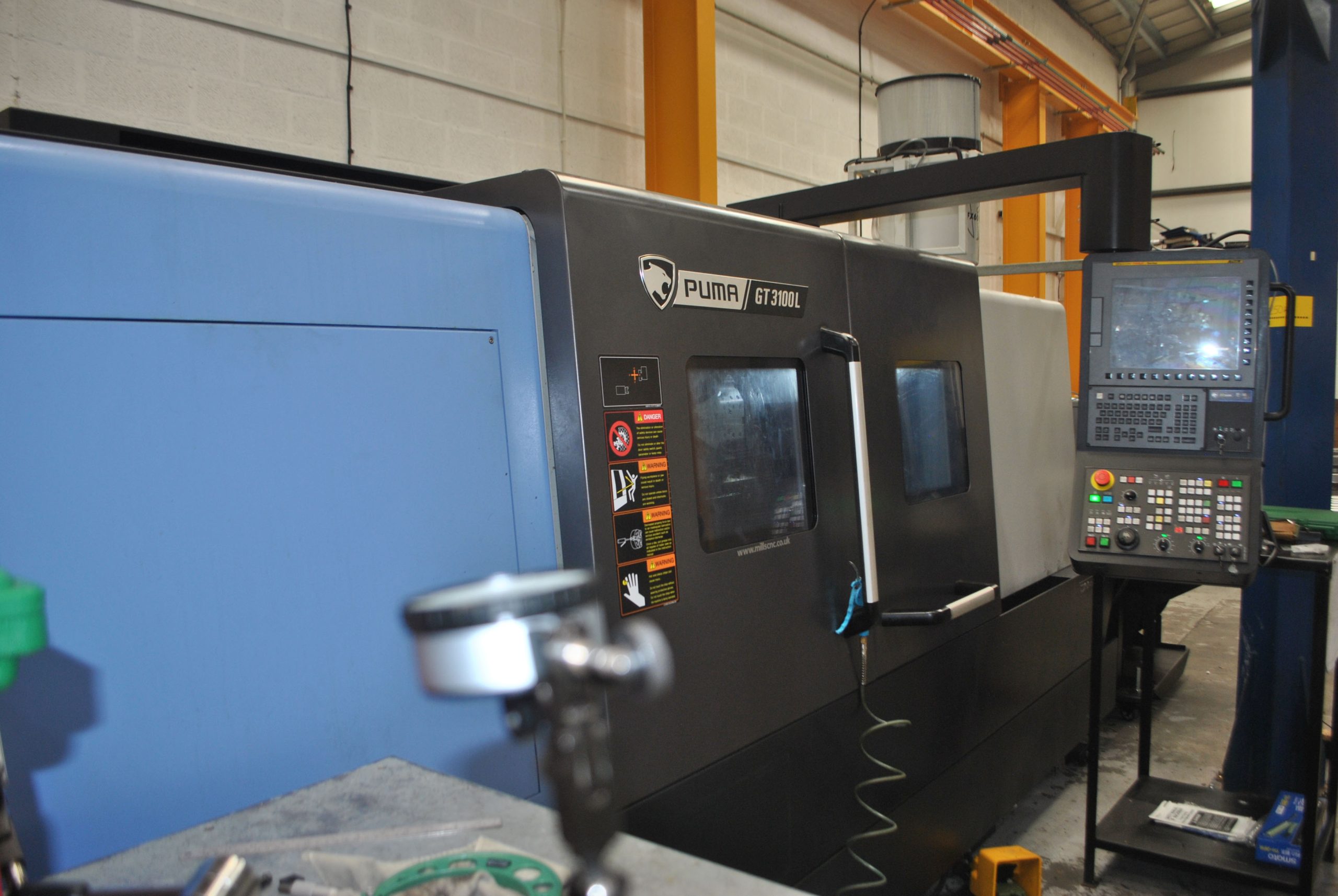 On a roll!
Leading roll tooling and equipment design and manufacturing specialist Bowers & Jones invest in a DN Solutions' Puma GT 3100L box guideway lathe, joining their previously acquired Puma 5100B lathe and DNM 750 II vertical machining centre at their manufacturing facility in Bilston.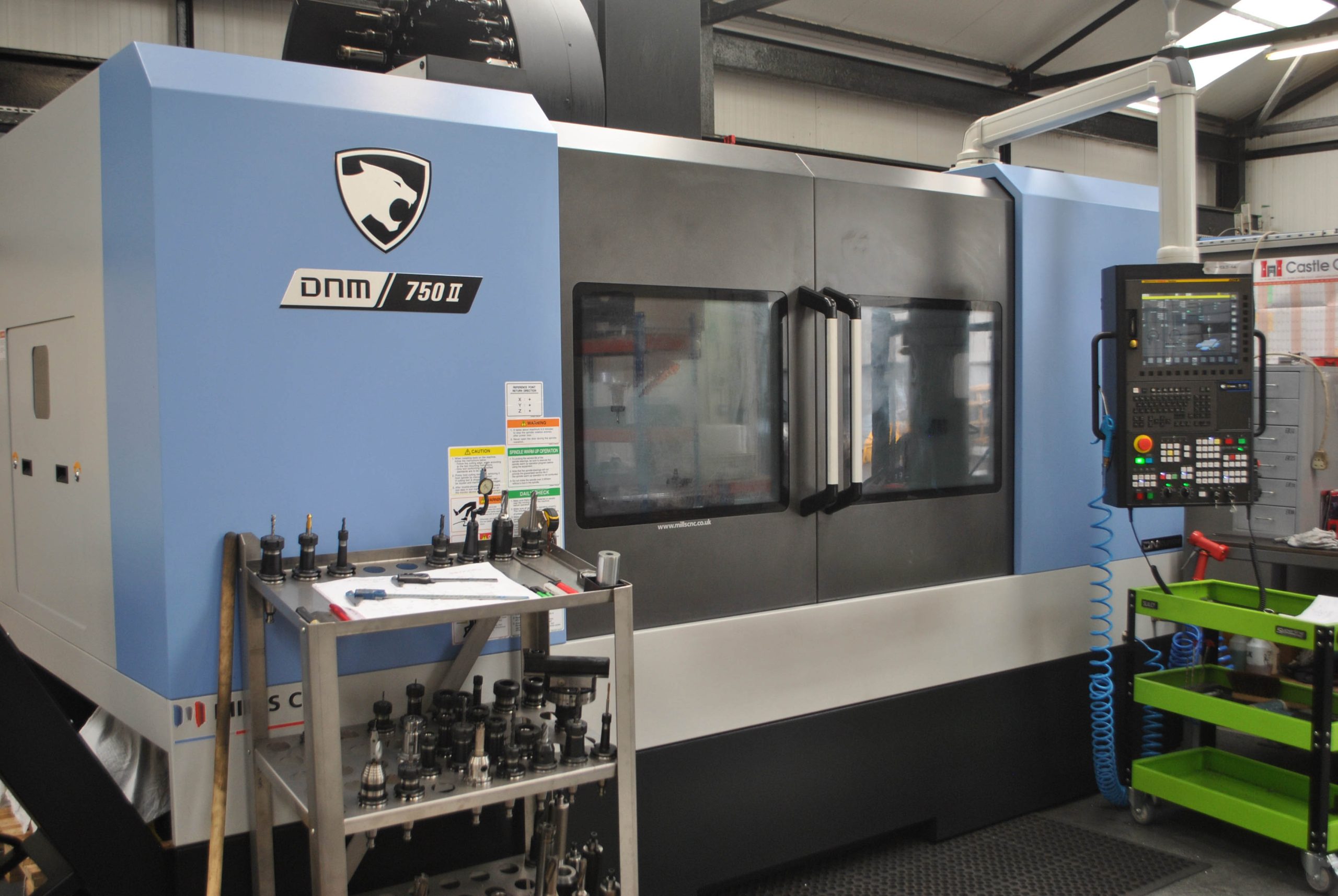 Great machines. Great service. Great decision.
Wordsley General Engineering's decision to invest in a DNM 750 II vertical machining centre and Puma 4100LB horizontal lathe from Mills CNC is paying dividends resulting in the company having a full order book.
Frequently Asked Questions
It can be hard to spot the difference between a CNC lathe and a CNC turning centre at first glance as they perform the same type of task. Both machines can spin material whilst cutting it to create the desired shape – and both offer an automated solution. However, the CNC turning centre goes one step further than a CNC lathe because it can offer automated tool changing, live rotating tools and more.
Put simply, the CNC turning centre is an upgrade of the CNC lathe.
The ideal tool for you depends on the type of production you run. A CNC lathe is suited to short production runs for simple parts such as pins and bushings. This machine is a great choice if you're looking to carry out quick repairs as it's easy to set up and run from a CNC program or manually.
A CNC turning centre is preferred for production and material removal. A CNC turning centre is slightly harder to set up compared to the CNC lathe and you can only operate it via a controller. Yet this choice can perform many more automated tasks at a higher rate than a CNC lathe.
CNC lathes are typically used to manufacture parts for the automotive, aerospace and engineering industries. Some wider applications include the electronics, defence and healthcare sectors.
We at Mills CNC hold a large amount of stock of new Doosan lathes and turning centres at our Technology Campus facility in Leamington. To see these machines or any other CNC machines in action, call us on 01926 736736 to book an appointment.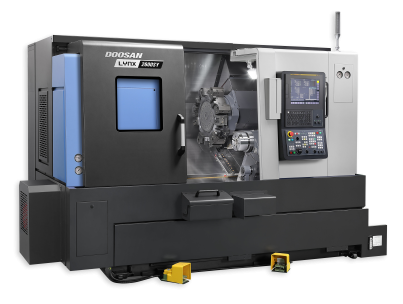 Get in touch
If you'd like to find out more about any of our machines, if you'd like a brochure or want to book a demo, then we'd love to hear from you. Whether you're looking for a specific machine, or want to know more about our turnkey or automated solutions, Mills CNC can help.