CNC Lathes and Turning Centres
Doosan CNC lathes and turning centres continually raise the bar for productivity, performance and reliability… all of which helps to explain their enduring popularity. From Doosan horizontal single turret CNC lathes to Doosan sliding head CNC lathes, there is a machine available to meet your requirements.
Find Your Perfect Product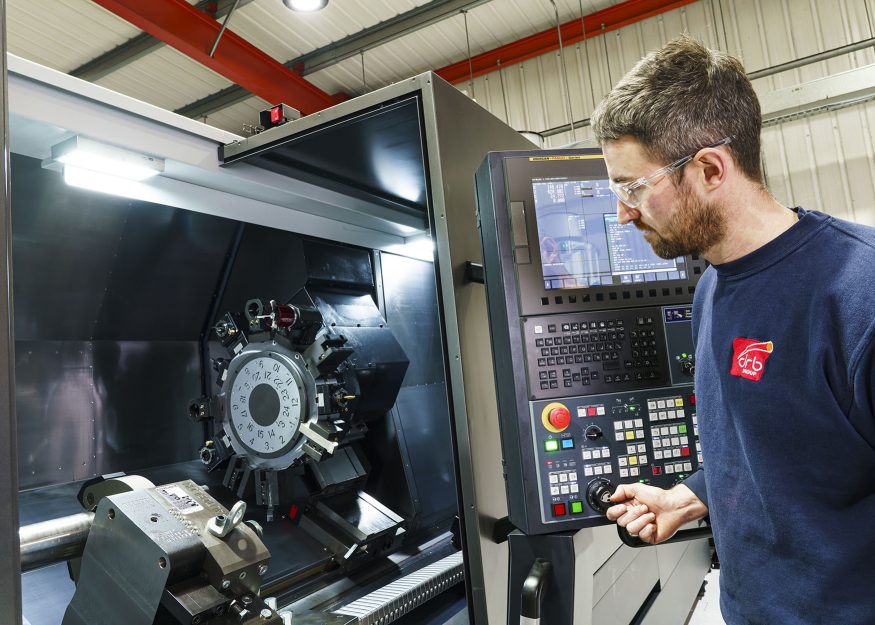 CNC Lathes
Why Choose CNC Lathes and Turning Centres?
CNC lathes and turning centres revolutionise the production process. These automated machines can create intricate parts with greater precision and speed than humans – increasing the efficiency of your operations. As human error is removed, you can be confident that your parts are made with high accuracy and quality, allowing you to reduce waste and increase your profits.
CNC lathes are highly versatile, meaning you can create any type of part you wish. It's easy to set up the system and adjust the program to produce a variety of components. 
CNC lathes and turning centres are cost-effective due to their low setup costs and high productivity. A CNC lathe machine can run 24/7, not only does this boost output, but staff can be allocated to more valuable tasks as they're no longer tied down to the machine.
Our Products
Select the machine type or series you'd like to explore, or scroll down for a full list of products in this category, and filter by the factors that matter to you.
Frequently Asked Questions
It can be hard to spot the difference between a CNC lathe and a CNC turning centre at first glance as they perform the same type of task. Both machines can spin material whilst cutting it to create the desired shape – and both offer an automated solution. However, the CNC turning centre goes one step further than a CNC lathe because it can offer automated tool changing, live rotating tools and more.
Put simply, the CNC turning centre is an upgrade of the CNC lathe.
The ideal tool for you depends on the type of production you run. A CNC lathe is suited to short production runs for simple parts such as pins and bushings. This machine is a great choice if you're looking to carry out quick repairs as it's easy to set up and run from a CNC program or manually.
A CNC turning centre is preferred for production and material removal. A CNC turning centre is slightly harder to set up compared to the CNC lathe and you can only operate it via a controller. Yet this choice can perform many more automated tasks at a higher rate than a CNC lathe.
CNC lathes are typically used to manufacture parts for the automotive, aerospace and engineering industries. Some wider applications include the electronics, defence and healthcare sectors.
We at Mills CNC hold a large amount of stock of new Doosan lathes and turning centres at our Technology Campus facility in Leamington. To see these machines or any other CNC machines in action, call us on 01926 736736 to book an appointment.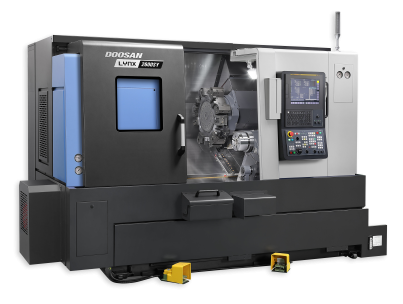 Get in touch
If you'd like to find out more about any of our machines, if you'd like a brochure or want to book a demo, then we'd love to hear from you. Whether you're looking for a specific machine, or want to know more about our turnkey or automated solutions, Mills CNC can help.