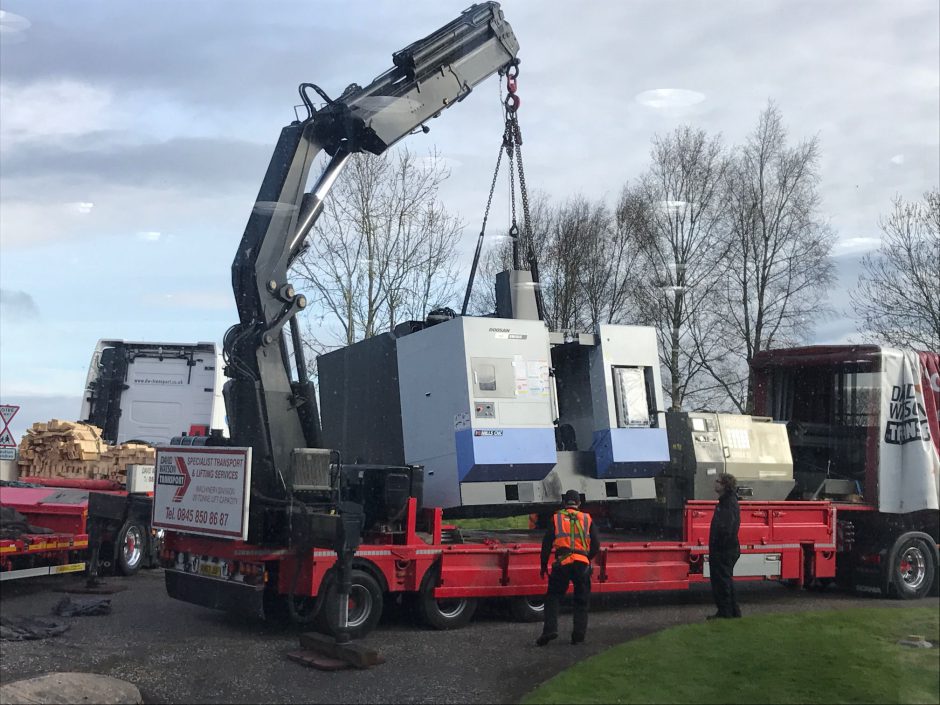 Advanced hi-fi design and manufacturing specialist invests in new high-performance Doosan 5-axis machining centre from Mills CNC.
Mills CNC, the exclusive distributor of Doosan machine tools in the UK and Ireland, has recently supplied a new high-performance Doosan VC 630 5AX (5-axis) machining centre, equipped with a Heidenhain control, to leading hi-fi design and manufacturing specialist, Linn Products Ltd.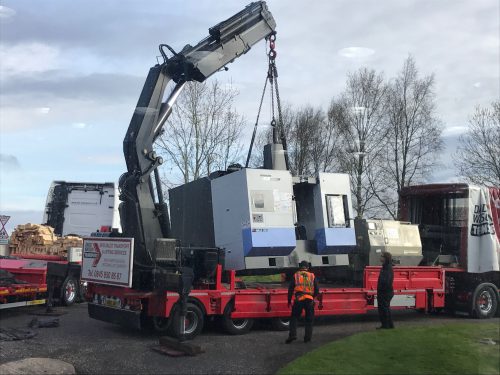 The machine was installed at the company's factory in Glasgow in April 2017 and is being used to machine a range of high-precision parts for Linn's state-of-the-art music systems. These parts include machined-from-solid aluminium enclosures, comprising a lid and base for Linn's range-topping Klimax systems.
Prior to investing in the VC 630 5AX, the machining of these enclosures was subcontracted and while this situation was satisfactory, it had its drawbacks and was always considered to be temporary. The arrangement was superseded by Linn's desire to become more self-sufficient and vertically integrated with the decision to commence machining the Klimax metalwork in its factory. Bringing this process in-house has secured Linn's commitment to continuous improvement and will help realise its ambition to remain at the forefront of audio innovation for the future.
Explains Fraser Crown, Linn Products' Operations Architect:
"The more of our manufacturing processes we can bring in-house, the better able we are to, manage, control, optimise and ultimately improve them.

"Linn do not mass produce products, every product we manufacture is built to order. This can potentially cause scheduling and delivery fulfilment issues when relying on subcontractors who, quite naturally, prefer and are geared up to handle larger and more predictable 'batch-type' production work.

"As part of our commitment to continuous improvement, it was a natural progression for us to look at bringing machining processes in-house, such as those employed to manufacture our enclosures."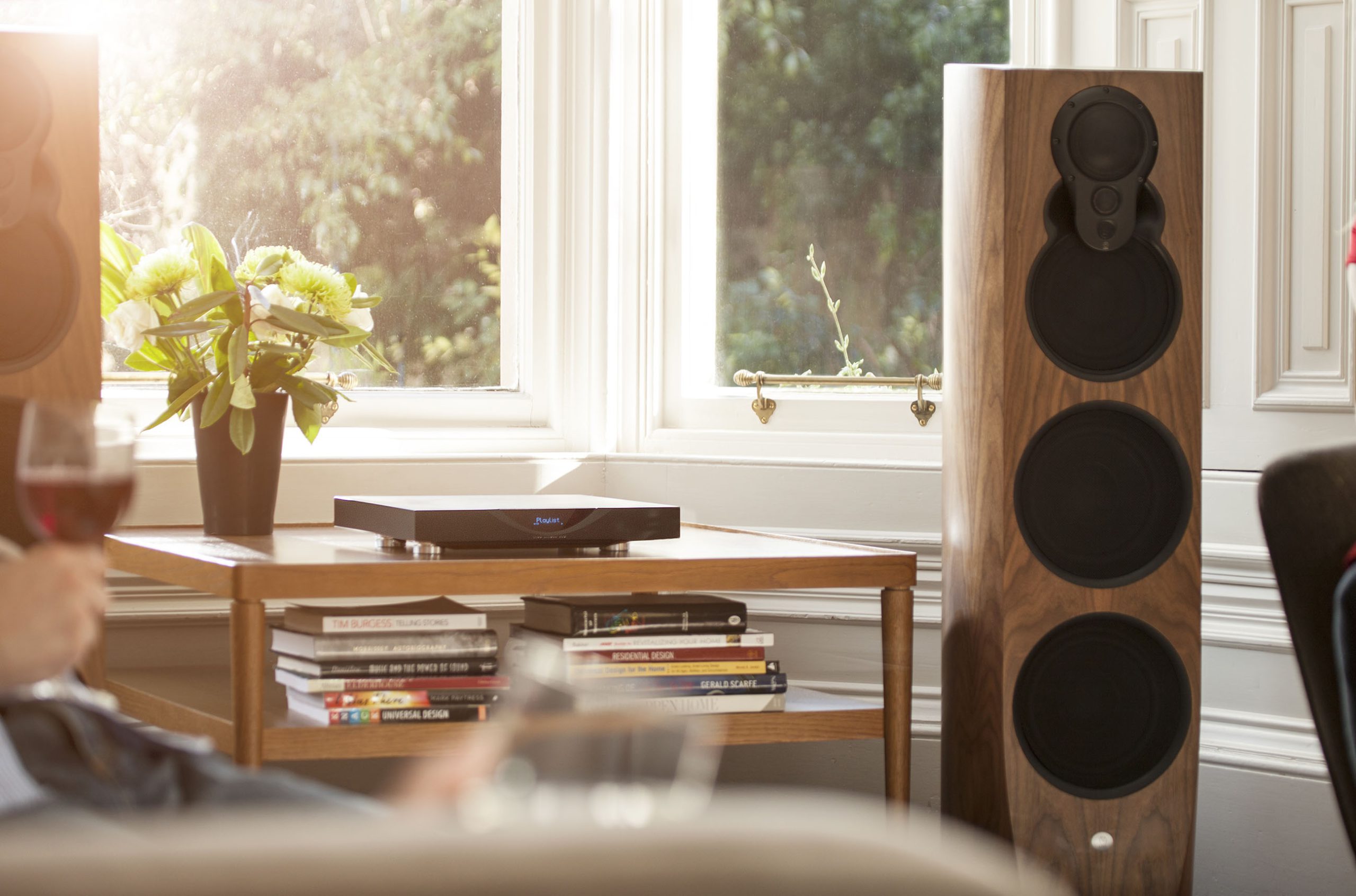 To enable Linn to manufacture all its Klimax metalwork in-house, they needed to acquire additional machining capability. Linn is certainly no stranger to CNC machining and, some years earlier invested in a 3-axis Doosan DNM 650 vertical machining centre from Mills to manufacture a range of parts. Since being installed, the machine, according to Fraser, "hasn't missed a beat" and is working near peak production.
Three key questions initially confronted Linn.
What type of machine tool would be best suited to machine these extremely high-quality enclosures?
Which manufacturer would be able to supply the ideal machine, and what support could they provide?
How quickly could Linn develop a reliable and repeatable machining process?
Machining enclosures – features and requirements
Linn's 'milled from solid' enclosures feature in both the Klimax DS & Klimax DSM streamers, The Klimax amplifier, Klimax Exakt and the Radikal power supply for the Klimax LP12 turntable. The enclosures are precision-machined (internally and externally) from individual solid aluminium billets.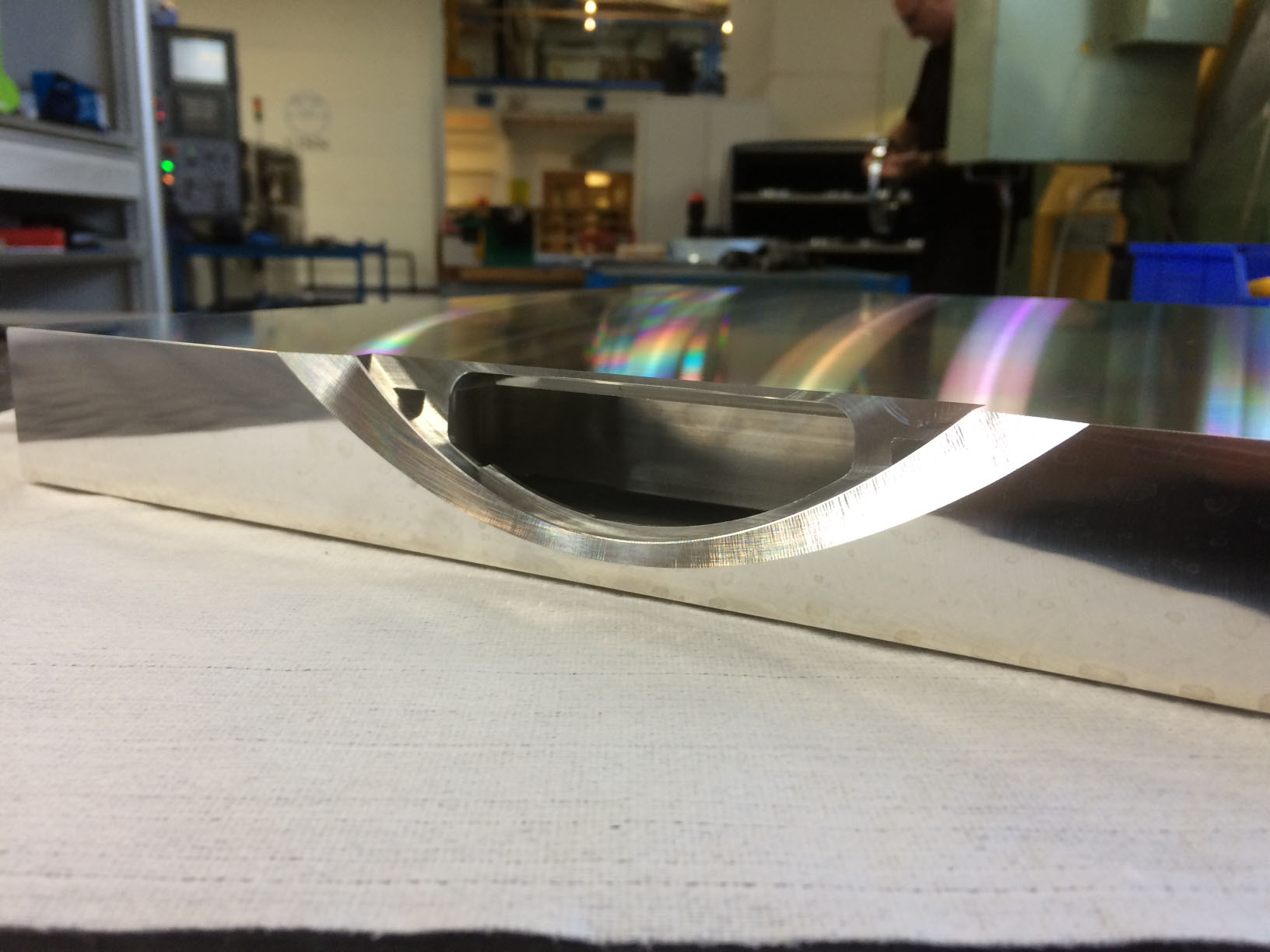 Internally-machined features include a number of separate and isolated chambers (divided by walls) where audio/electronic circuitry and power supply units etc., are housed separately. The back of the enclosures contain a variation of machined holes for output and input connectors and ports.
All exterior faces of the enclosure are machined to a mirror-like finish, with the top and bottom being finished using a large diameter fly-cutter (cutting) tool that is able to face-mill the entire surface in one pass to produce a completely uniform finish.
Says Fraser Crown:
"Surface finish imperfections, however small, are not acceptable as they would show up after the enclosures have been anodised."
Machine selection
To meet Linn's manufacturing imperatives and exacting quality standards, the company extensively researched the market to identify the types of machining centres available. Explains Fraser Crown:
"We wanted the machine to meet our immediate and future requirements, which is why we looked at large-capacity 5-axis vertical and horizontal machining centres. Although we do not machine parts in high volumes, flexibility, reduced set-up and cycle times which are key advantages of 5-axis machine tool technology are important to us.

"We ultimately decided on a 5-axis vertical machine with full 5-axis simultaneous machining capability because it enables each side of the billet to be machined continuously without the need to remount the job therefore negating any incremental dimensional inaccuracies and poor finish quality. We believe it will provide us with far more flexibility going forward''.

"Furthermore, for certain machined features, most notably where the front panel display is located on the enclosure lid, we knew that using the 5-axis simultaneous machining capabilities would enable the feature to be machined reliably and accurately. In reality, the seamless 5-axis movement which creates the 'Klimax smile' is dimensionally perfect, it has a faultless finish and it is a joy to watch being machined!''
Machine tool supplier
Linn already had good relationships with Mills CNC having invested in a Doosan DNM 650 vertical machining centre some five years ago. Having discussed their latest requirements with Mills' sales and technical staff, Linn decided to invest in a large-capacity VC 630 5AX machine with a Heidenhain Control.
Having a large-capacity machine means that Linn can produce a wide range of components – big and small. The decision to opt for the Heidenhain Control (a control favoured by mould tool and die makers) was made for its ease of use and onboard functionality – especially its ability to help machine complex three-dimensional surfaces and curved contours.
Says Fraser Crown:
"The VC 630 5AX has a large working envelope (X-axis: 650mm; Y-axis:765mm; Z-axis:520mm), and a high-performance (32kW/12,000rpm) direct-drive spindle. These plus the machine's price, immediate availability and that it was backed by Mills' after sales service and support were all key determinants."
Machine tool process
Bringing any machining process in-house means there is an inevitable learning curve. Add to that the need to get to grips with the Heidenhain Control (Linn's Doosan DNM 650 machine is equipped with a Fanuc control), and the curve becomes naturally steeper.
However, the skill and experience of Linn's operators and programmers combined with technical and applications support (including training) provided by Mills CNC has helped the company develop a secure and reliable machining process for its enclosures. Further refinement to fully optimise the process is on-going and is part and parcel of a Linn's continuous improvement ethos.
Concludes Fraser Crown:
"The new machine is working well and we have found that having 5-axis machining capability in-house makes us more productive and flexible.''

"We are also able to respond, from a machining perspective, much more efficiently and effectively with regard to product design upgrades and modifications."