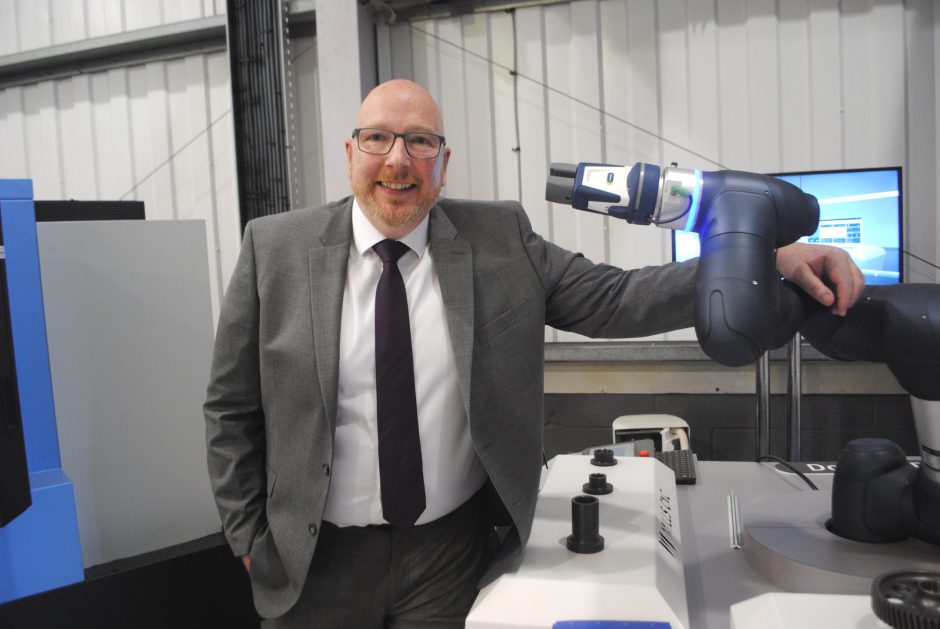 Mills CNC appoints seasoned sales manager with
significant production engineering and automation systems experience to head up
its collaborative robot (cobot) business.
Mills CNC has announced that it has appointed Mr Peter
McCullough as Product Manager – Doosan Robotics…a new position within Mills
CNC's recently-created Automation Division.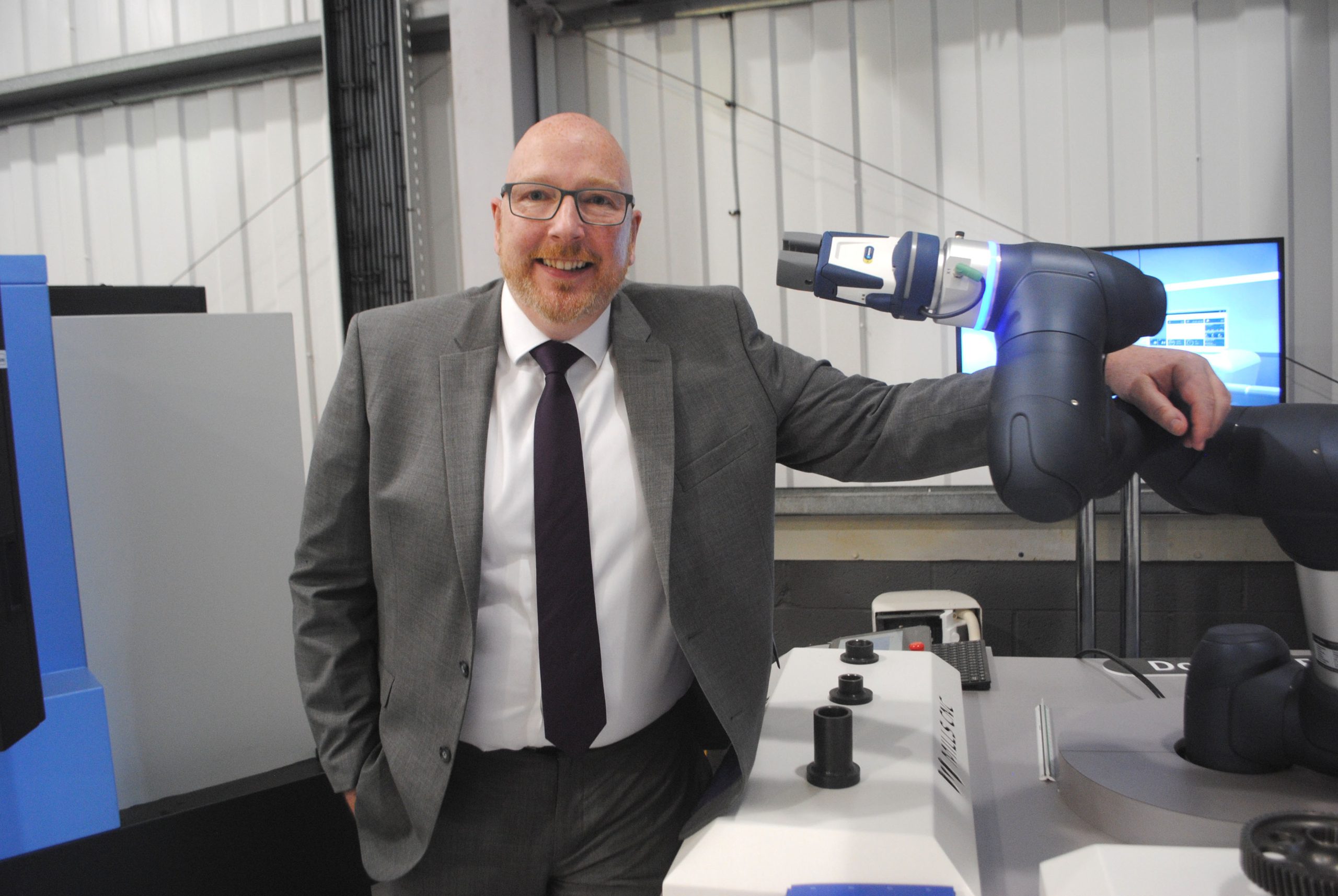 The role of Product Manager – Doosan Robotics is a pivotal
one and has been designed to help Mills CNC Automation drive its collaborative
robot business forward.
Says Kevin Gilbert, Mills CNC's Managing Director:
"At the beginning of the year we become the UK agent for Doosan Robotics, part of the the Doosan Group of companies and a major global player in the design, development and delivery of advanced collaborative robot systems and solutions to manufacturers worldwide.

"Our collaborative robot business at Mills CNC runs parallel to our machine tool business.  Although there is clearly some synergy and overlap between both business areas – i.e. with CNC machine tool tending operations – the wider opportunities for (cobot) business growth exist beyond machine tools in other industries and sectors.

"To head up our cobot business, and to exploit these new opportunities now and in the future, we decided that we needed an experienced sales professional with entrepreneurial skills and a proven track record in production engineering and in designing and implementing automation systems.

"We needed someone with a specific skill set and, in Peter, we're confident we have found that person."
Mr McCullough joins Mills CNC having worked as sales manager
for the last two years at InterVision Global Ltd., – a company that designs,
specifies, installs and supports inline inspection systems for leading global
manufacturers in the food and beverage, consumer products, medical device,
pharmaceutical, defence and automation industries.
Previous work experience include a number of production
engineer positions at Allied Signal, Siemens Measurements, Schlumberger and
Thorn EMI – as well as senior sales and marketing, and business development
management positions at Technifor and the Gravotech Group.
Mr McCullough has a B.Eng in Manufacturing Systems
Engineering from Leeds University and a HND in Production Engineering from
Coventry University.
Says Mr McCullough on his new appointment:
"I am delighted to be joining Mills CNC and am looking forward to raising the company's profile in the collaborative robot market and increasing its market share.

"Mills CNC's reputation and position in the machine tool sector is second to none.  My ambition is to achieve something similar in the collaborative robot market. "Over the coming days and weeks I will be meeting those customers that have already invested in our collaborative robot technologies and will be showcasing our cobot product range to visitors attending Automechanika 2019 at the NEC, Birmingham (4th – 6th June) and Mills CNC's Open House at Mills CNC's Technology Campus, Leamington (9th & 10th October)."