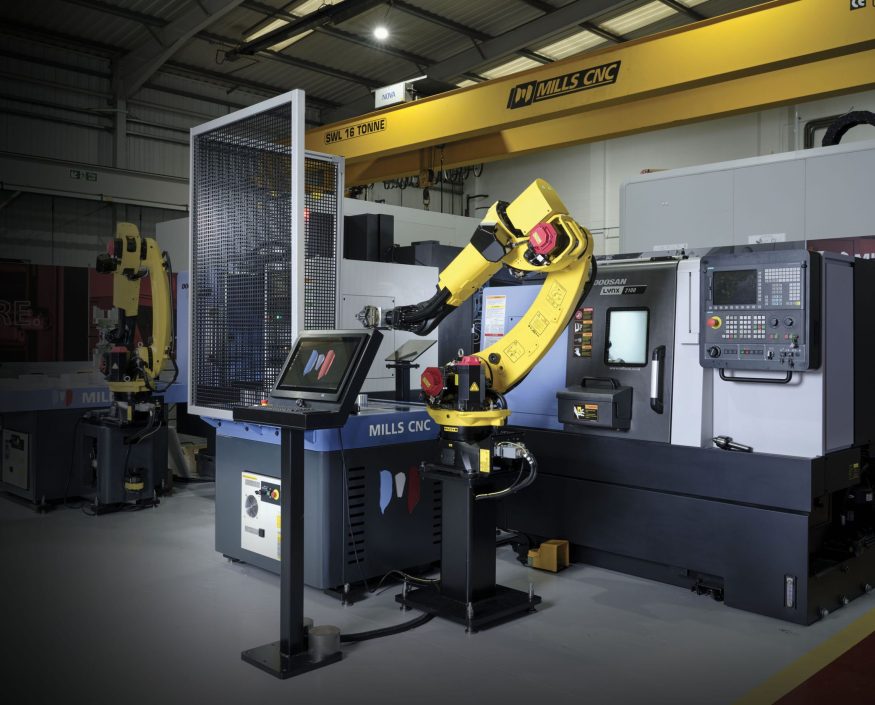 SYNERGi Sprint
Following the successful introduction of our SYNERGi Premier and Classic cells we have now launched our new SYNERGi Sprint automated cells for Doosan lathes and Doosan machining centres.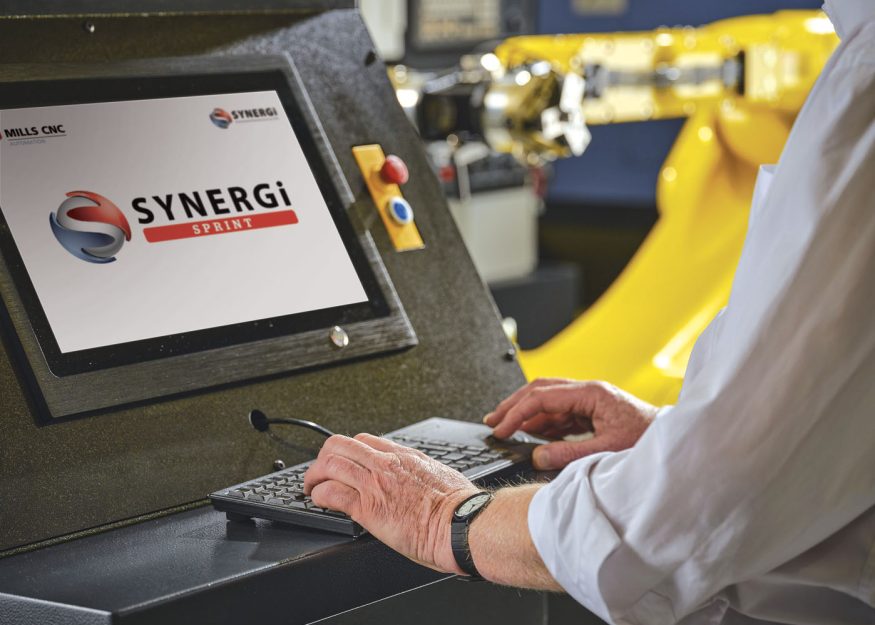 SYNERGi Sprint Automated Cells
SYNERGi Sprint cells are more compact and have smaller footprint than SYNERGi Premier and Classic and are ideal for the automated manufacture of smaller parts.
SYNERGi Sprint cells have a loading pattern (tray) system (900mm x 900mm) that uses grid plates for exact part positioning and location. Recommended maximum weight per gripper is 10kg.
These automated cells are powered by our own proprietary (SYNERGi) software and, at the heart of every system, is a sophisticated and intuitive HMI that incorporates a wide-range quality control, monitoring and inspection features and capabilities.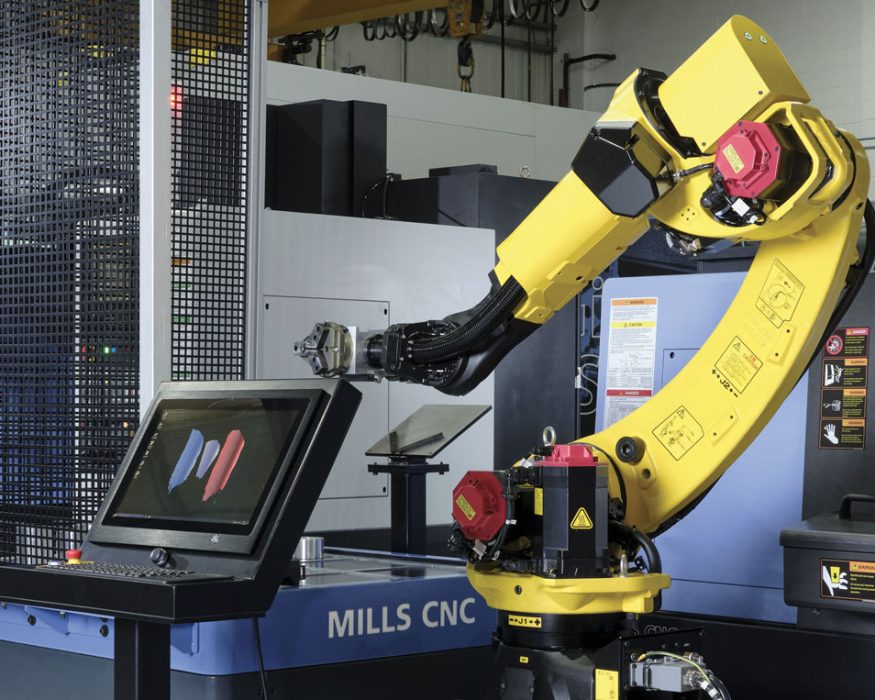 System Features
SYNERGi Sprint systems feature a 6-axis industrial robot, a loading/unloading tray system, a 17" touchscreen HMI, locating plates, pneumatic 2- or 3- jaw grippers, integrated SICK safety systems and industrial fencing, an interface for Heidenhain, Fanuc and Siemens control systems and a part turnover station.
Options include: multi-socket and component stacking systems.
SYNERGi SPRiNT Teaser Advert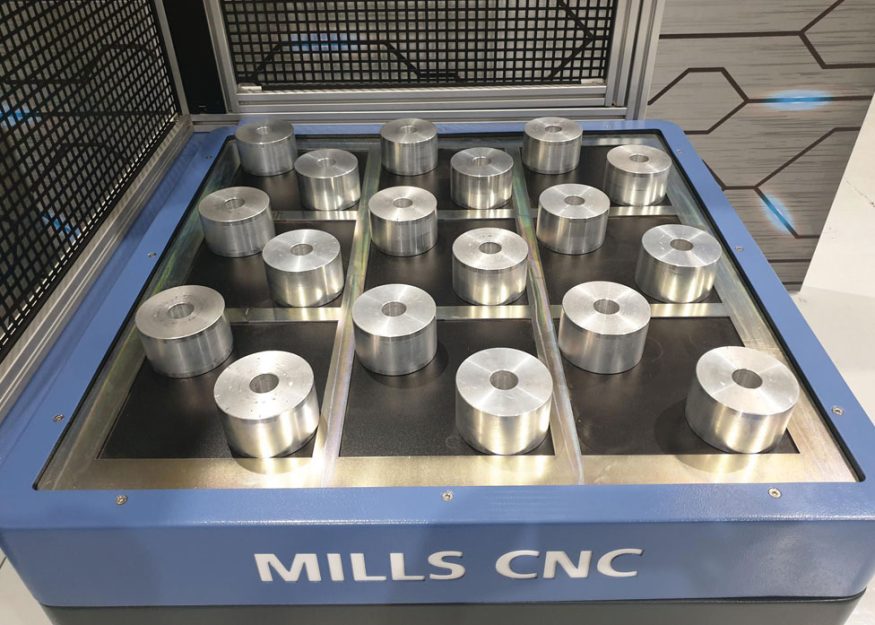 Technical Specification
Standard System
Robot

Fanuc 6-axis: 25kg payload

Loading tray system

900mm x 900mm

HMI

17" touchscreen (separate keyboard)

Safety Systems

SICK integrated systems

Software

SYNERGi software

Turnaround system

Interface for Heidenhain, Fanuc and Siemens control

Options

Multi-socket system

Component stacking system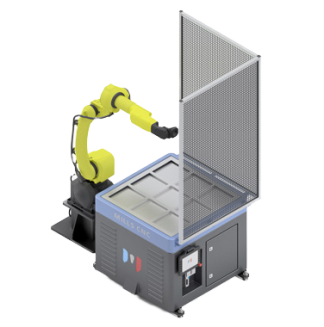 Interested In Industrial Robots? Get In Touch
Contact the team at Mills CNC to find out about our SYNERGi systems, or to get more details about industrial robot solutions.