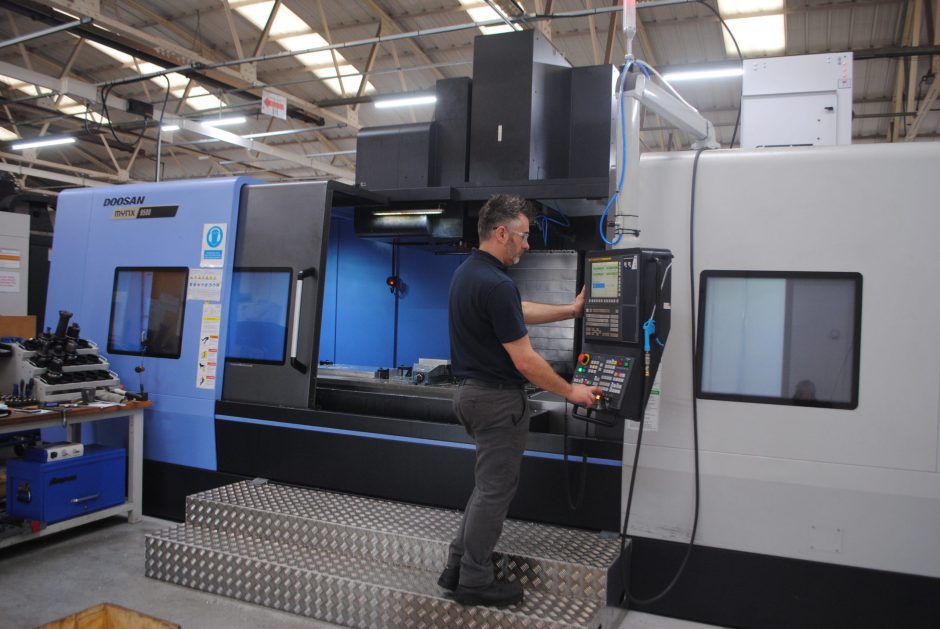 Tamworth-based bespoke work-holding systems solutions supplier and precision machining specialist – Brown & Holmes Ltd – has recently invested in a new large-capacity Doosan 3-axis vertical machining centre from Mills CNC.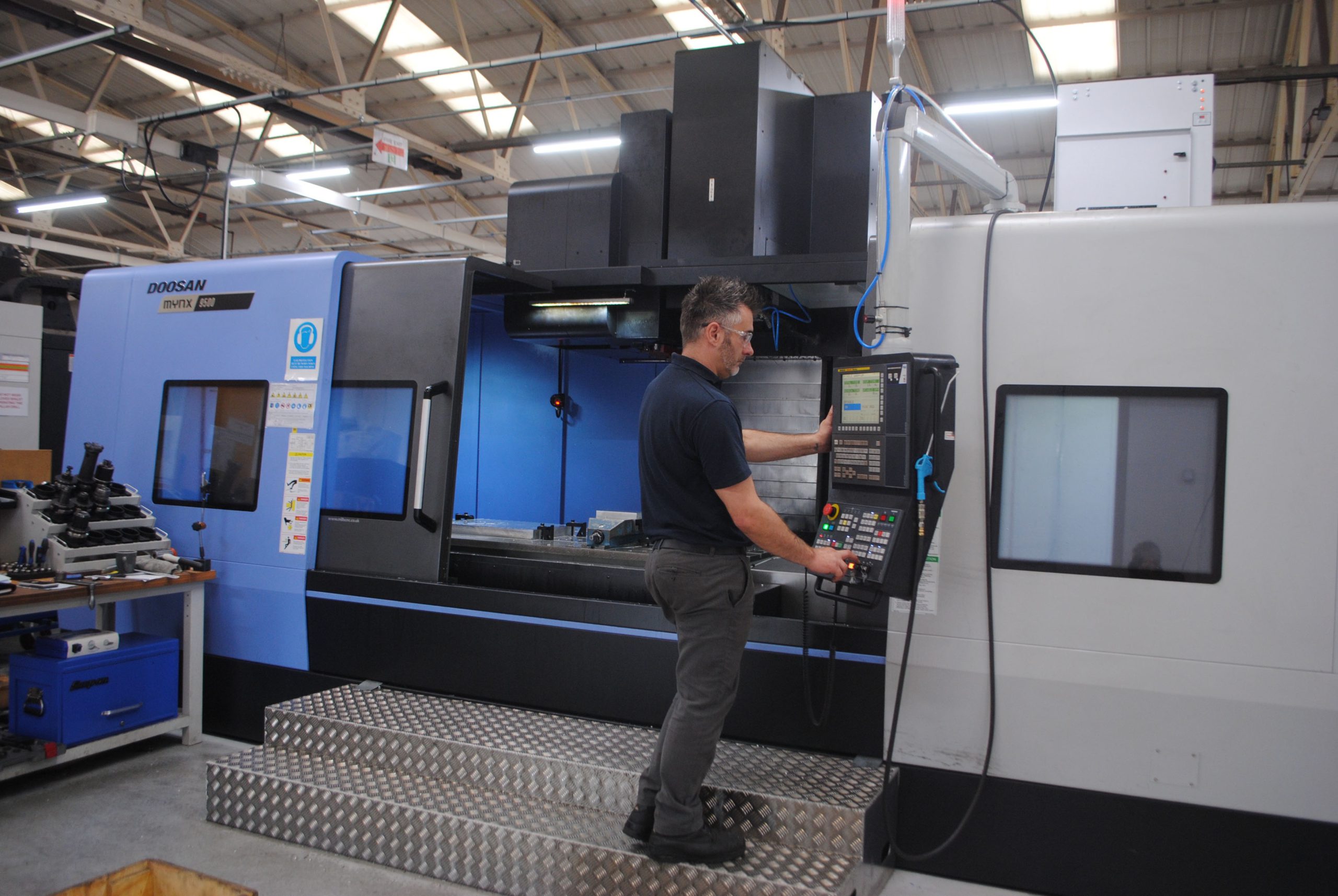 The machine, a Fanuc controlled Mynx 9500, was installed at one of Brown & Holmes' two facilities in Tamworth, Staffordshire in May 2018, and is the third new Doosan machine the company has acquired in the last four years.
The decision to invest in the Mynx 9500 was made, primarily, as a direct result of a growing order book and anticipation of a new business contract to machine high-precision titanium components for a defence sector customer.
To machine the parts, made from titanium plate, to the accuracies and surface finishes required and to hit the lead times demanded by the customer, Brown & Holmes determined that it needed to invest in additional in-house milling capacity.
Says Kevin Ward, Brown & Holmes' joint managing director:
"We make regular investment in new, high-performance CNC machine tools, including machining centres and turning centres), and have a good range available at our disposal – installed at both our facilities.

"However, owing to a sustained and significant upturn in business experienced over the last few years, we realised we just didn't have the right type of milling capacity available to fulfil the new business order.

"As a consequence we investigated the market and discussed our requirements with a select number of machine tool suppliers."
The new machine tool checklist drawn up by Brown & Holmes contained a number of 'must have's' that focused not just on the technical specifications and cost of the new machine – but also on the quality and responsiveness of the after-sales services and support provided by the machine tool builder.
As part of its decision making process, Brown & Holmes discussed its options with Mills CNC, the exclusive distributor of Doosan machine tools in the UK and Ireland.
Explains Kevin Ward:
"We have a good relationship with Mills CNC and in recent years have purchased a large Doosan Puma 600 lathe (2014) and a Doosan DNM 750L Mk II vertical machining centre (2017).

"We are also one of Mills CNC's Technical Partners and have worked in collaboration with them delivering customised turnkey and process improvement projects to a range of UK and Irish component manufacturers.

"We like and respect Mills CNC's approach. The emphasis the company places on customer service and after-sales support matches our own business ethos.

"Having discussed our requirements with Mills CNC representatives we were introduced to the Mynx 9500 machine."
Mynx 9500
The Mynx 9500 is a large-capacity vertical machining centre equipped with a powerful 50 taper high-torque, gear-driven spindle designed for heavy-duty machining operations capable of delivering high volumetric removal rates.
The machine's rigid build and design, that includes box guideways on all axes, minimises deformation and improves accuracy.
The Mynx 9500 has large axis travels (X-axis = 2500mm; Y-axis = 950mm; Z-axis = 850mm) and can accommodate workpieces weighing up to 3.5 tonnes.
Says Kevin Ward:
"The Mynx 9500 is a brute of a machine – and it is also inherently versatile.

"The large working envelope means we can machine large components (as well as small parts) and its powerful spindle technology ensures improved part cycle times and the trouble-free machining of difficult-to-machine materials like titanium.

"The size, power and versatility of the machine makes it ideal for machining one-offs and small batches, and for parts requiring long machining runs."
Since being installed the Mynx 9500 has been in continuous use and, according to Kevin Ward, "hasn't missed a beat".
After-sales service and support
A key issue affecting Brown & Holmes' new machine tool investment decision concerned the type and level of after-sales service and support provided by the machine tool builder.
Comments Kevin Ward
"As an existing customer we had first hand experience of the after-sales services provided by Mills CNC. In our estimation they are amongst the best in the business.

"The proactive approach taken by Mills' Projects Team (which is responsible for fast and efficient machine tool delivery, installation and commissioning) ensures that nothing is left to chance and that last minute hitches do not occur. This was the case with the Mynx installation."
Machine availability
A particular bug bear with manufacturers looking to purchase new machine tools is the length of time they can sometimes be expected to wait until the machine arrives.
Comments Kevin Ward:
"Some machine tool manufacturers are quoting lead times of six months and over for new machine deliveries. However, because Mills CNC holds a high number of Doosan machines in stock at any given time at its Campus facility in Leamington – deliveries can occur in days (as opposed to weeks or months)."
Even with non-stock machines, as was the case with the Mynx 9500, the time taken from customer order to delivery was eight weeks.
Concludes Kevin Ward:
"The quick availability of the machine combined with its impressive technical specification and the support services provided by Mills CNC all contributed to us deciding to invest in the Mynx 9500."