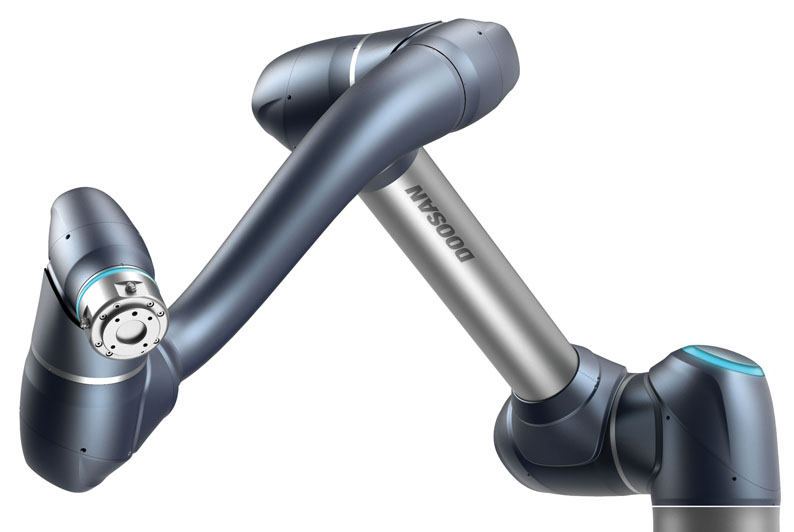 Mills CNC Automation to showcase three cobots at the Robotics & Automation Show in November.
Mills CNC Automation, the division created by Mills CNC to provide a clear focus for the company's automation business and to help drive it forward, will showcase its latest collaborative robot technology at the Robotics & Automation Show being held at the CBS Arena, Coventry on the 2nd and 3rd of November.
The three Doosan cobots being exhibited on the company's stand (710) will all be performing tasks that reinforce and demonstrate their flexibility and versatility, user-friendliness, inherent safety and broad application potential.
The Cobots on show – let's take a closer look.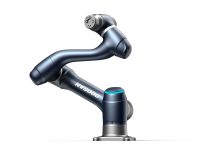 i) The A0509 is an entry-level cobot with impressive, class-leading safety credentials. We will show how our cobots can be teamed with vision systems to enable them to first identify, orientate and then pick up and place, components in a correct pre-determined sequence/pattern.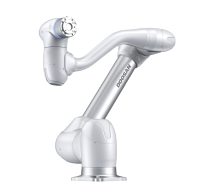 ii) The M1013 cobot, with its torque sensing capabilities on its 6-axes, will be showcased with a Renishaw Equator and will demonstrate how unmanned in-process measurement and inspection can be achieved using innovative collaborative robot technology.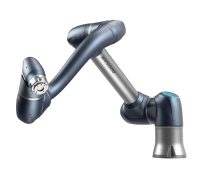 iii) The H2017 cobot, with its 1700mm reach radius and 20kg payload capacity, will be performing end-of-line packing and palletisation operations showcasing the model's rigidity, robust build, power and strength, and versatility.
Says Peter McCullough, Product Manager, (Doosan Robotics):
"Doosan cobots are designed to perform a range of tasks that include machine tending, testing and inspection, polishing, deburring and assembly – through to packaging, palletising and repetitive 'pick and place' operations.

"The three cobots we are taking to Robotics & Automation will demonstrate the undoubted productivity and operational efficiencies that can be achieved through investing in advanced and innovative collaborative robot technology."
About Doosan Cobots
Doosan cobots are characterised by their build quality, safety, versatility and ease of use. They are equipped with 6-axis articulated arms with highly-sensitive torque sensors which detect any change in force or pressure, causing them to stop.
There are ten different cobots in the Doosan range.
Each has a different payload and reach radius capacity, and each is supplied with a state-of-the-art controller and sophisticated and intuitive pendant control.
All cobots can be specified with different end-of-arm tooling systems and solutions (end effectors), and are backed by Mills CNC Automation's best-in-class technical, and pre-and after-sales service and support.
For more information call Mills CNC Automation on 01926 736736.