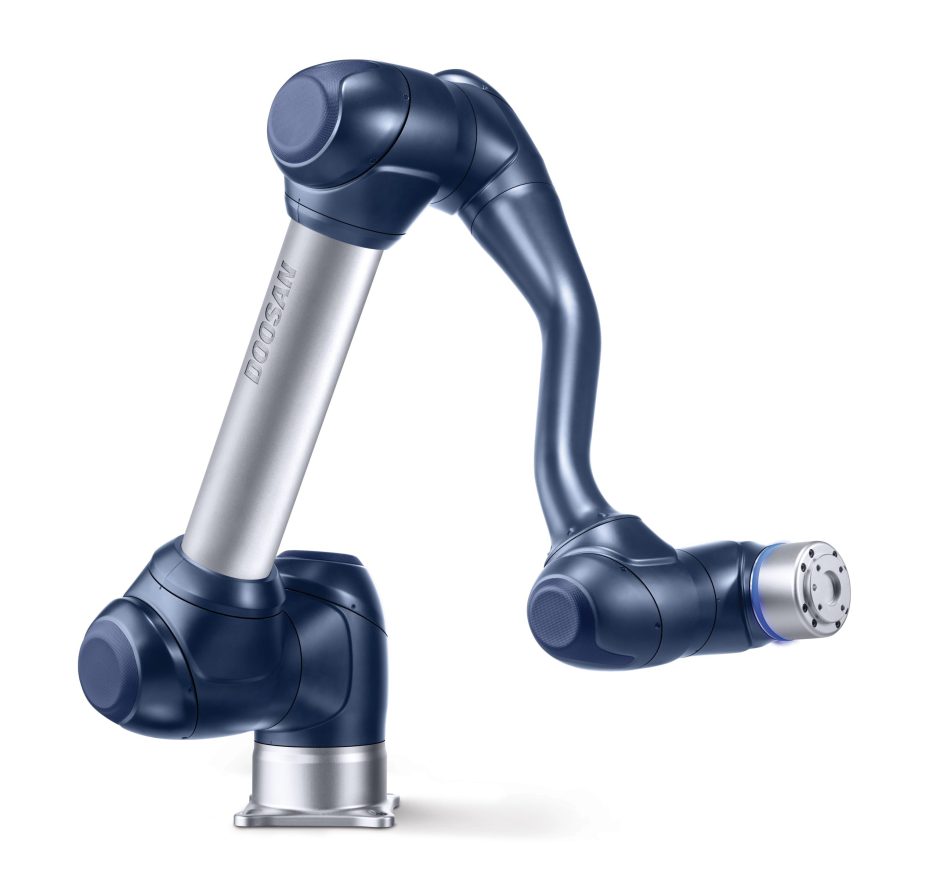 Mills CNC Automation, a division of Mills CNC, is showcasing advanced, high-performance collaborative robot technology from Doosan Robotics on its stand at Automechanika 2019 (Stand G95).
The cobots being exhibited – M1509 and M0617 – will be performing different pick and place, and assembly operations at the event – the focus being on demonstrating the cobots' versatility, safety, speed and accuracy.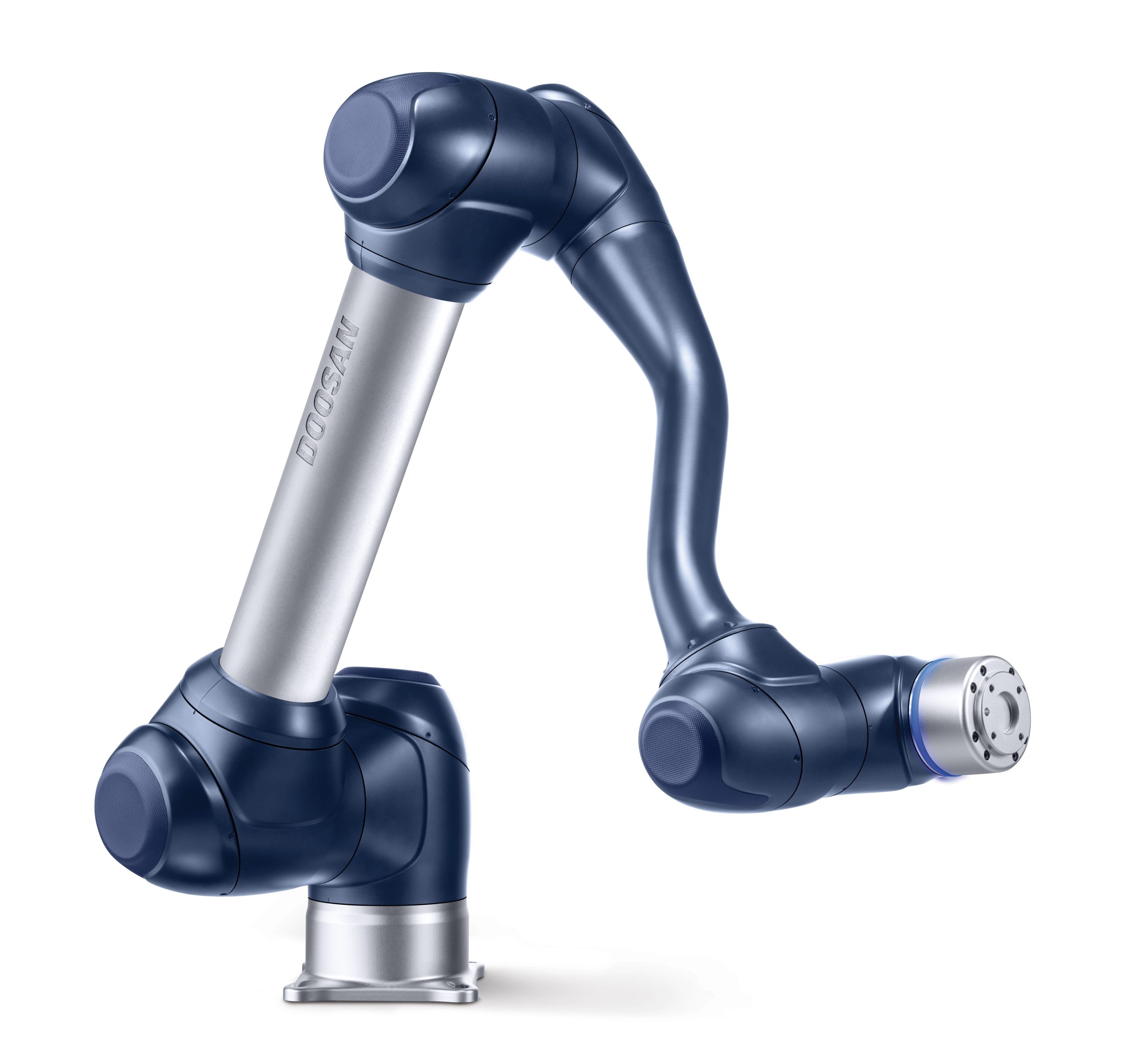 Doosan Robotics' collaborative robots have impressive payload and reach radii capabilities. The M1509 has the industry's largest payload capacity (15kg) and a reach radius of 0.9m. The M0617 has a 6kg payload and the industry's largest reach radius (1.7m)
The cobots feature six high-torque sensors on their 6-axis articulated arms that detect the slightest impact. In layman's terms it means that the cobots, when running in collaborative mode, stop immediately before any collisions can occur. This technology makes the cobots inherently safe negating the need for them to be caged in.
In addition to their different payload and reach capacities, the cobots are supplied with a control unit and a lightweight, but robust, teaching pendant with a 10.1" capacitive touch screen.
Cobots in the Automotive Sector
Recent research indicates that the global collaborative market will grow exponentially over the next few years and be worth $4.28 billion by 2023.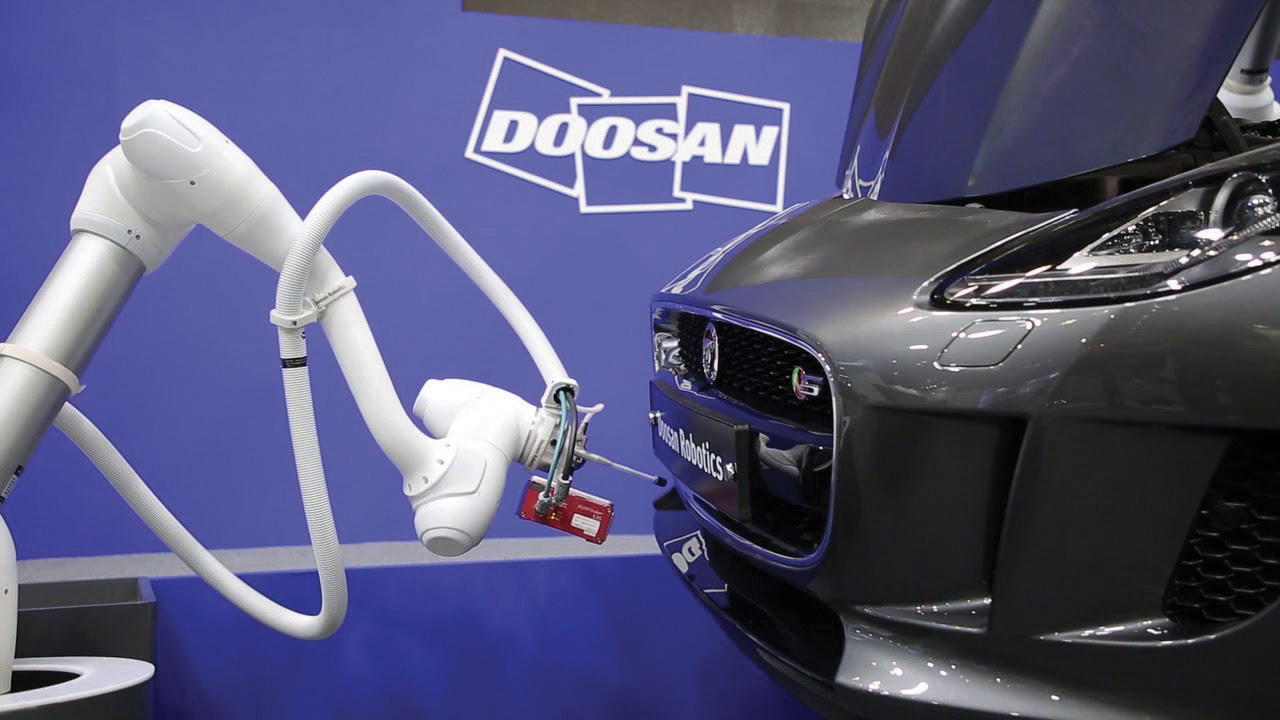 A significant proportion of this growth will be fuelled by demand from the automotive sector where cobots will be used, increasingly. for performing assembly operations as well as production line 'pick and place', glueing, testing and inspection and machine tending, as well as for packaging and palletising and other routine and mundane tasks.
Says Tony Dale, Mills CNC's Technical Director:
"Cobot technology is developing at a rapid pace.

"Improvements in human:machine interfaces (HMI's) on the latest cobots make them easier to use and the use of sophisticated sensor technology means that they are inherently safe.

"The high, and fast, return on investment combined with the relatively low cost of cobot technology is helping drive demand."
As cobots become more technically advanced and, as a consequence become even more versatile and productive, their use will increase.
Concludes Tony Dale:
"The cobots being showcased on our Stand will demonstrate the technologies' flexibility, ease of use and high productivity potential.

"We look forward to seeing you at the Show."