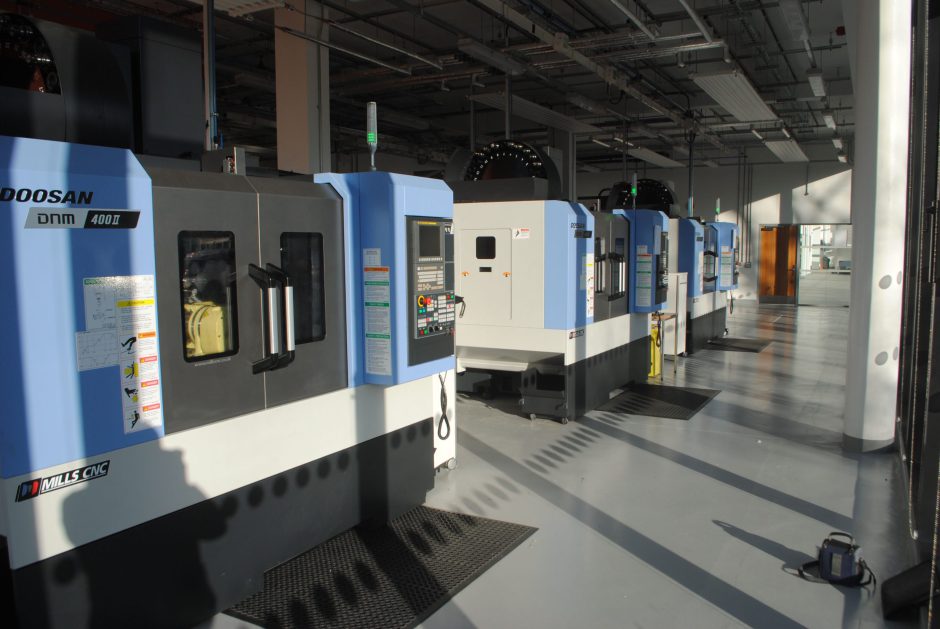 Tameside College in Greater Manchester has recently invested in six new high-performance Doosan machine tools from Mills CNC.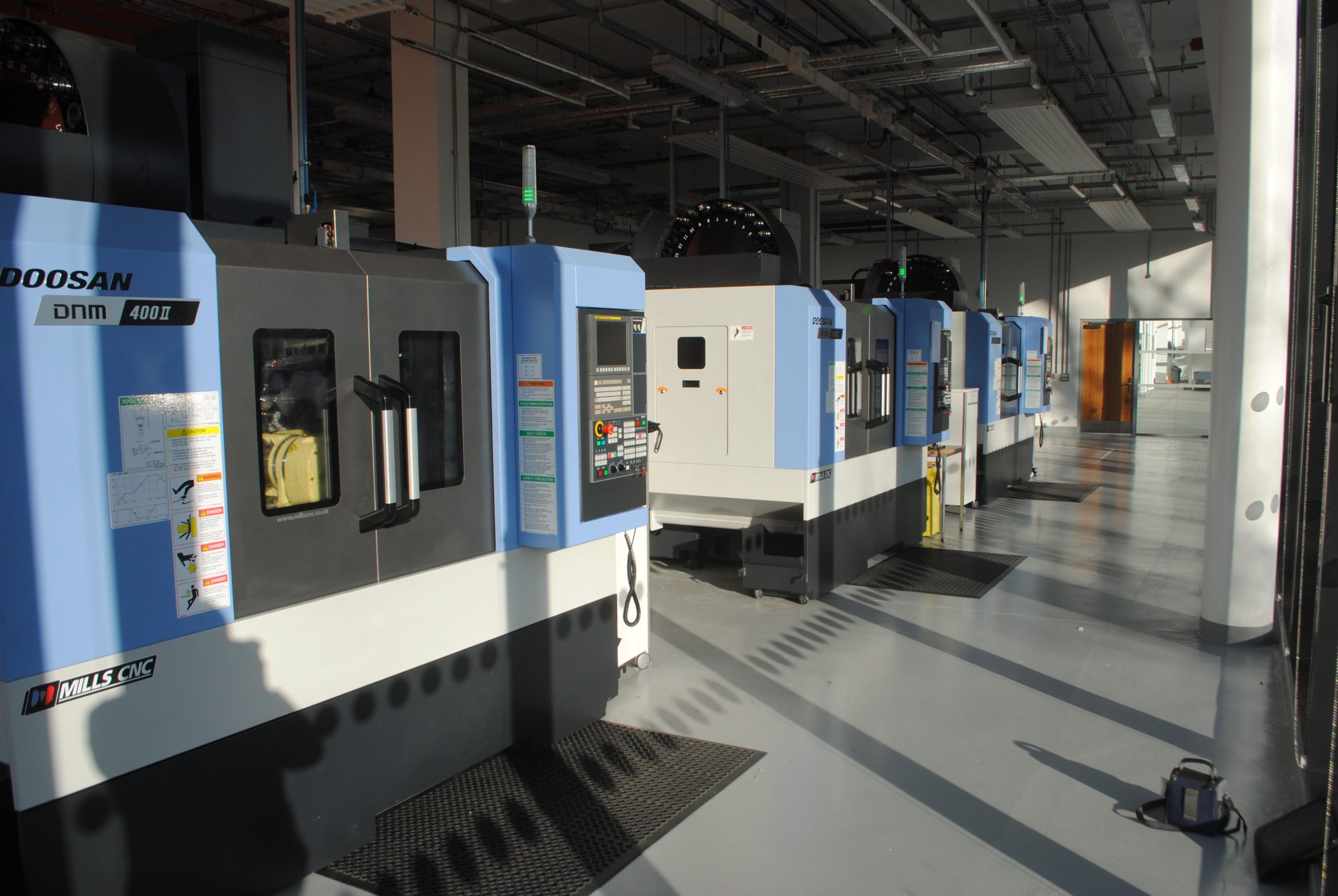 The machines – three DNM 400 II vertical machining centres (one equipped with a 4th-/5th-axis unit), two Lynx 220 lathes and one Lynx 220LM lathe (equipped with C-axis and driven tooling capabilities) – were installed at the College's brand new and impressive engineering facility in the Summer of 2016, ready for the start (in September) of the new Academic year.
The new Doosan CNC machine tool investment is significant and has dramatically improved Tameside College's ability to deliver a range of industry-relevant and high skill level courses to its key target audiences comprising school leavers (16-18), adults and local/regional engineering and manufacturing companies.
Prior to acquiring the Doosan machines the College's CNC machine tool provision relied almost entirely on four old, and not particularly sophisticated, entry-level type machines that, according to Peter Redfern, Tameside College's Curriculum Leader for Engineering, "had been good servants but had seen better days".
Although the machines were delivered and installed during July and August 2016, Tameside College's machine tool procurement process started much earlier than that… back in 2014.
It was the intention that the process would be completed, and that the machines would be delivered and installed, to coincide with the completion of the new Engineering Faculty – the building works of which had begun earlier in 2014.
The process
Tameside College adopted a typically clear strategic approach regarding both the selection of specific machine tool models and choice of machine tool supplier.
From the outset, a number of options were discounted.
Explains Peter Redfern:
"Some colleges in our position may have explored the 'used' machine tool route…but this wasn't for us.

"To elevate the profile of the College and promote its engineering capabilities and capacity to key target audiences, the decision was made to go for new machines.

"Although used machines can initially appear attractive (certainly in terms of their cost), there are often issues concerning their provenance, as well as potential minefields regarding warranties, parts and servicing. further down the line."
Other key decisions addressed early on was the number, size (i.e. footprint) and 'technology type' of the machine tools required.
Comments Ged Willis, Mechanical Engineering Lecturer at Tameside College:
"To facilitate positive learning outcomes and ensure that our students had the opportunity to access the new technology we decided on six compact and 'relatively small' work envelope machines comprising three lathes and three vertical machining centres to complement our suite of manual (lathes and milling) machines."
To ensure longevity and future proof their machine tool investment, Tameside College was also keen to explore the potential of acquiring 'multi-tasking' and multi-functional machines.
Desk Research and Field Research
As well as undertaking comprehensive online 'desk' research on different machine tool makes and models to supplement their own knowledge, College staff approached local engineering companies to help narrow down their choice.
Explains Peter Redfern:
"We did our homework because we wanted to know what machines were being used by industry in production-led environments and which machines delivered the best performance and reliability, and represented the best value.

"It was also critical, and we needed the reassurance, that our students would be able to acquire relevant, required and transferable skills using machines that were recognised by manufacturers.

"Overwhelmingly the response from the companies approached favoured Doosan machines supplied by Mills CNC."
As part of the decision-making process College representatives met with Mills CNC staff. Time was also taken to visit the 2014 MACH Exhibition in Birmingham where Mills CNC was exhibiting from the largest stand at the Show.
"We liked the Doosan machines and Mills CNC's positive and proactive approach", says Ged Willis.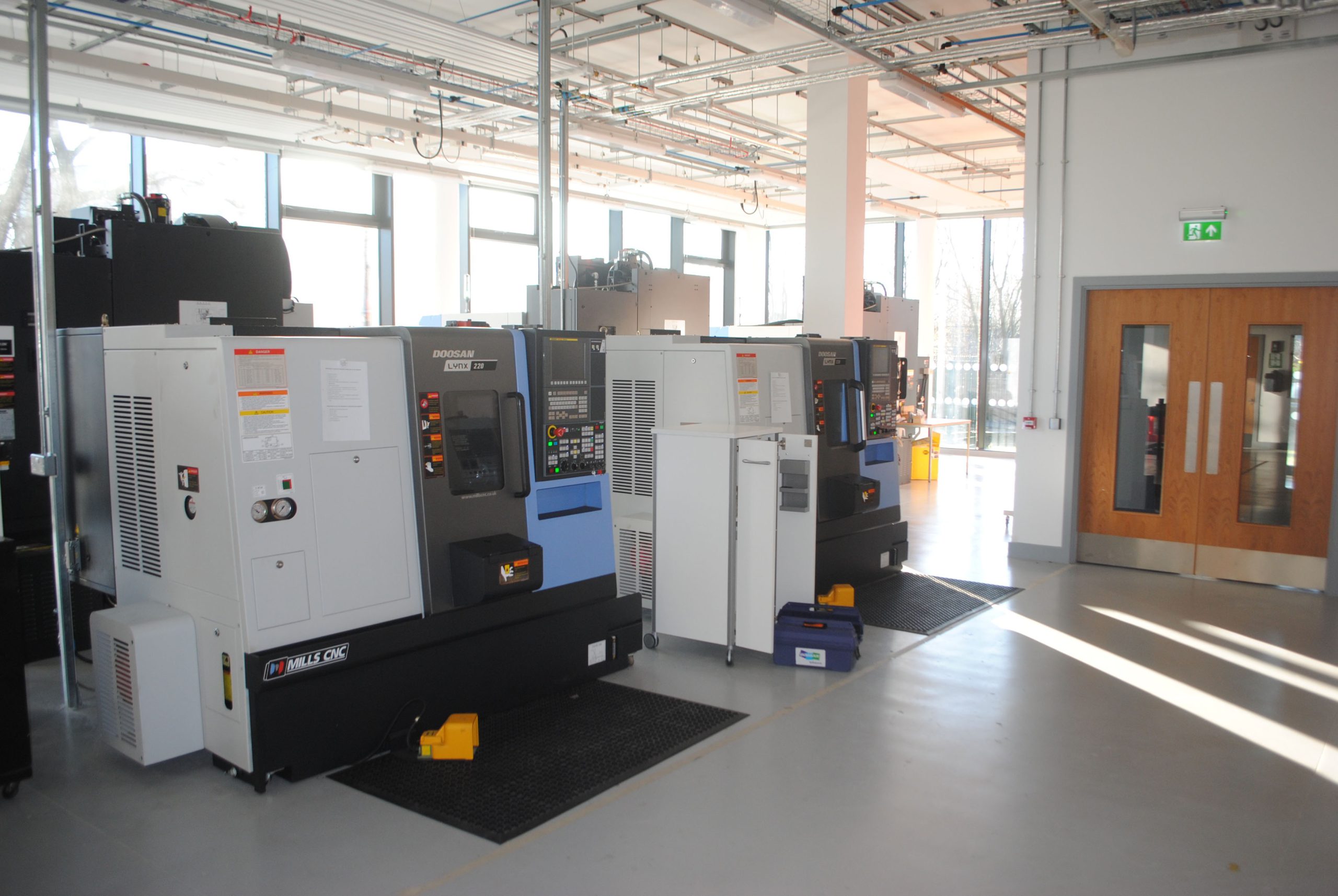 With Mills CNC on Tameside College's Capital Equipment Tender shortlist, the machine tool suppliers were, over the next few weeks and months, whittled down. The end result being that Mills CNC was awarded the contract to supply six machines (all with advanced Fanuc CNC controls), scoring top marks for its technology provision, after-sales services and support, and for providing best value.
 Use and application
The new Doosan machines are being used by Tameside College's full-time and part-time engineering students.
The College offers a range of full and part time courses including:
Level 2 Diploma in Engineering Technology, Level 3 Diploma Mechanical Engineering (City & Guilds) and BTEC Level 3 Diplomas, all aimed at 16 – 18 year olds;
HNC and HND in Mechanical Engineering…both potentially leading to a degree in Mechanical Engineering.
Tameside College also works closely with local engineering companies and provides a range of Apprenticeship Programmes, including CNC Machining, to meet the requirements of local employers and industries.
Says Ged Willis:
"We are integrating the use and application of our new Doosan machines across all our engineering courses and are actively promoting our revamped provision to employers.

"We are now even better prepared to provide their employees and apprentices with high-quality, relevant and practical skills-based learning and nationally recognised qualifications…and are most definitely 'open for business'."