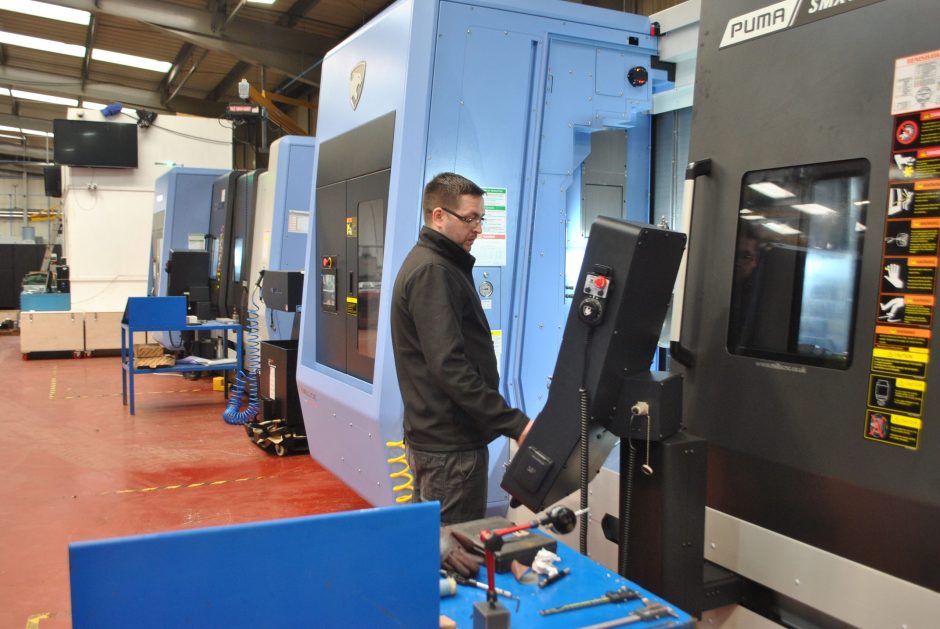 Leading precision subcontract specialist's investment in a second advanced multi-tasking mill-turn machine from Mills CNC significantly increases the company's machining capacity and capabilities.
The machine has been acquired, specifically, to help it fulfil a new, three-year contract to machine complex, high-precision metal components for a unique product collaboration between two global brand leaders that will be launched later this Summer.
Mills CNC, the exclusive distributor of DN Solutions' (formerly Doosan) and Zayer machine tools in the UK and Ireland, has recently supplied Glasgow-based, Glenhead Engineering Ltd., a progressive and innovative subcontract specialist committed to continuous improvement, with a new DN Solutions' SMX multi-tasking, mill-turn machine.
The Fanuc-controlled, 10" chuck/81mm bar capacity SMX 2600S, equipped with powerful, high torque 26kW/4,000rpm (700N-m) opposing spindles, a 40-tool position ATC, a B-axis 12,000rpm milling spindle and a self-centring steady rest, is a high-productivity, flexible multi-axis machine.
The machine has been installed at Glenhead Engineering's 22,000sq. ft. facility in Clydebank in February 2023, and has been positioned adjacent to the company's first mill-turn machine, a Doosan 12" chuck/102mm bar capacity SMX 3100, acquired by the company in March 2022.
Together, both machines not only look impressive but are a formidable multi-tasking resource that will be used to machine the components for the collaborative venture mentioned above.
"Publicity and promotion surrounding the collaborative joint venture is limited until the launch. NDA's are in place, and we can't say too much about the initiative at this moment in time.
"Suffice it to say, this is a major machining contract for us and one that will, for the next three years, take up the entire machining capacity of our two mill-turn machines."
Bob O'Donnell, Managing Director of Glenhead Engineering
With the launch fast approaching, both machines are currently in pre-production mode and are being used to fine tune the machining process before moving into full production in the next couple of weeks.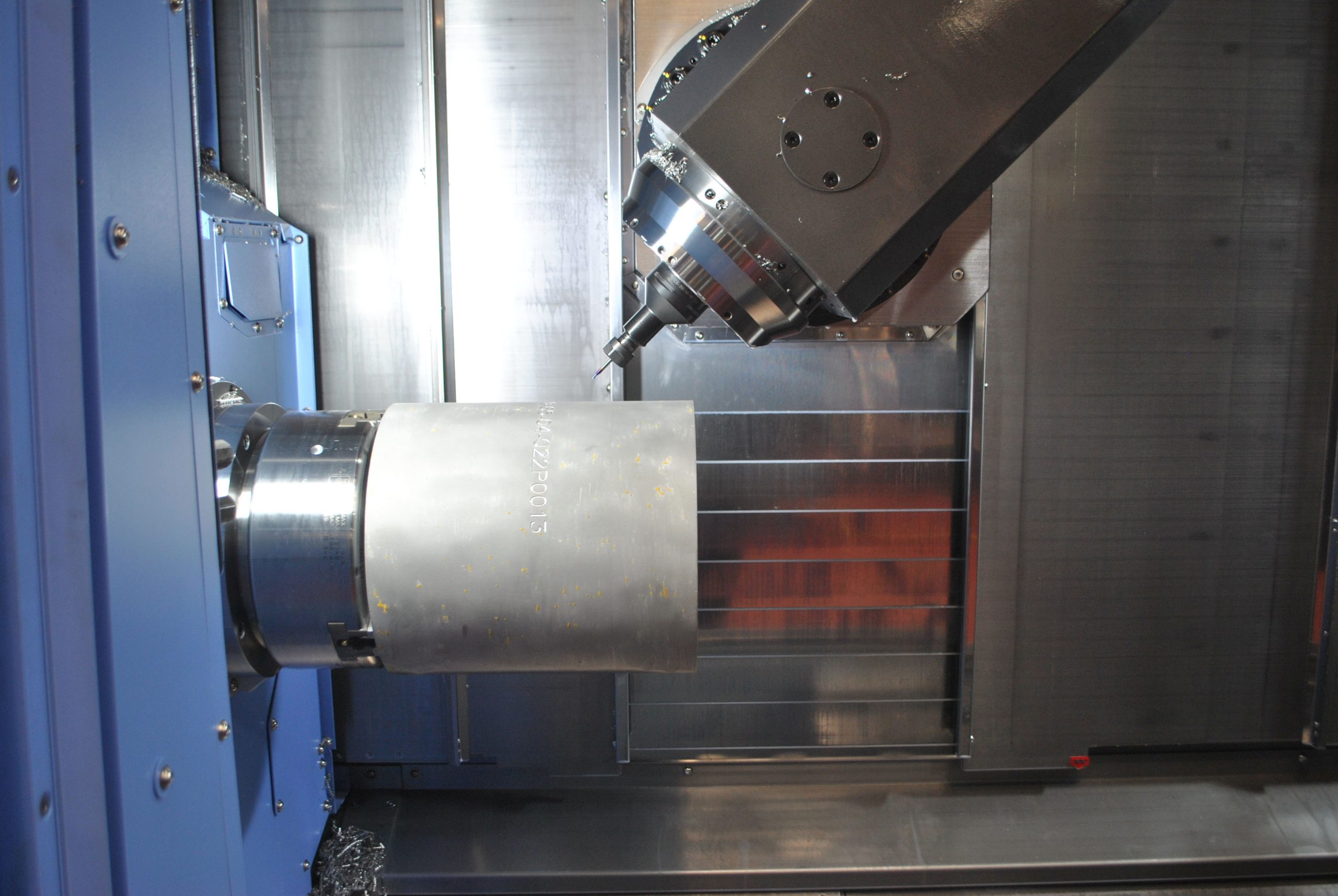 About Glenhead Engineering
Anyone who knows Glenhead Engineering will not be surprised that the company has secured such a high-profile machining contract.
Established in 2005, Glenhead Engineering's development and growth over the last 18-years, has been nothing short of phenomenal.
Many of the customers it 'inherited' when the company purchased the premises, plant and equipment of Clydesdale Tool & Gauge remain – but the company has significantly diversified its business by entering new market sectors and strengthening its supply chain relationships with new and existing customers.
Glenhead Engineering has achieved this, in part, through its commitment to continuous improvement and, as such, regularly invests in its people, in its plant and equipment and in its processes and systems too.
Today, the company, which employs 34 members of staff, provides customers with a comprehensive range of integrated in-house services from Design for Manufacture (DfM) and reverse engineering through to high-quality machining and assembly.
Glenhead Engineering has a number of strengths that help differentiate it from its competitors and that have contributed to the company's growth and success.
These include:
an impressive range of CNC machine tools that includes EDM (wire and spark erosion) and grinding, as well as state-the-art turning and milling
a highly-skilled and experienced workforce committed to providing quality and delivering best-in-class solutions, further strengthened and future-proofed by a popular and successful apprenticeship programme
a particular specialism in machining and supplying prototypes, one-offs and small batch series
a sophisticated MRP system that ensures efficiency, and that seamlessly integrates all aspects of the company's operations – from enquiry through to delivery
an ability to create strong and positive networks and relationships with third party enablers and facilitators (e.g., Scottish Enterprise), that have provided Glenhead Engineering with expert and timely help and advice, as well as funding and grants over the years
Not surprisingly, the company has a growing domestic and international customer base keen to take advantage of its value-added, 'one-stop' manufacturing services – i.e., the manufacture of precision components, tooling, jigs and fixtures, press and mould tools, and special purpose machines and equipment.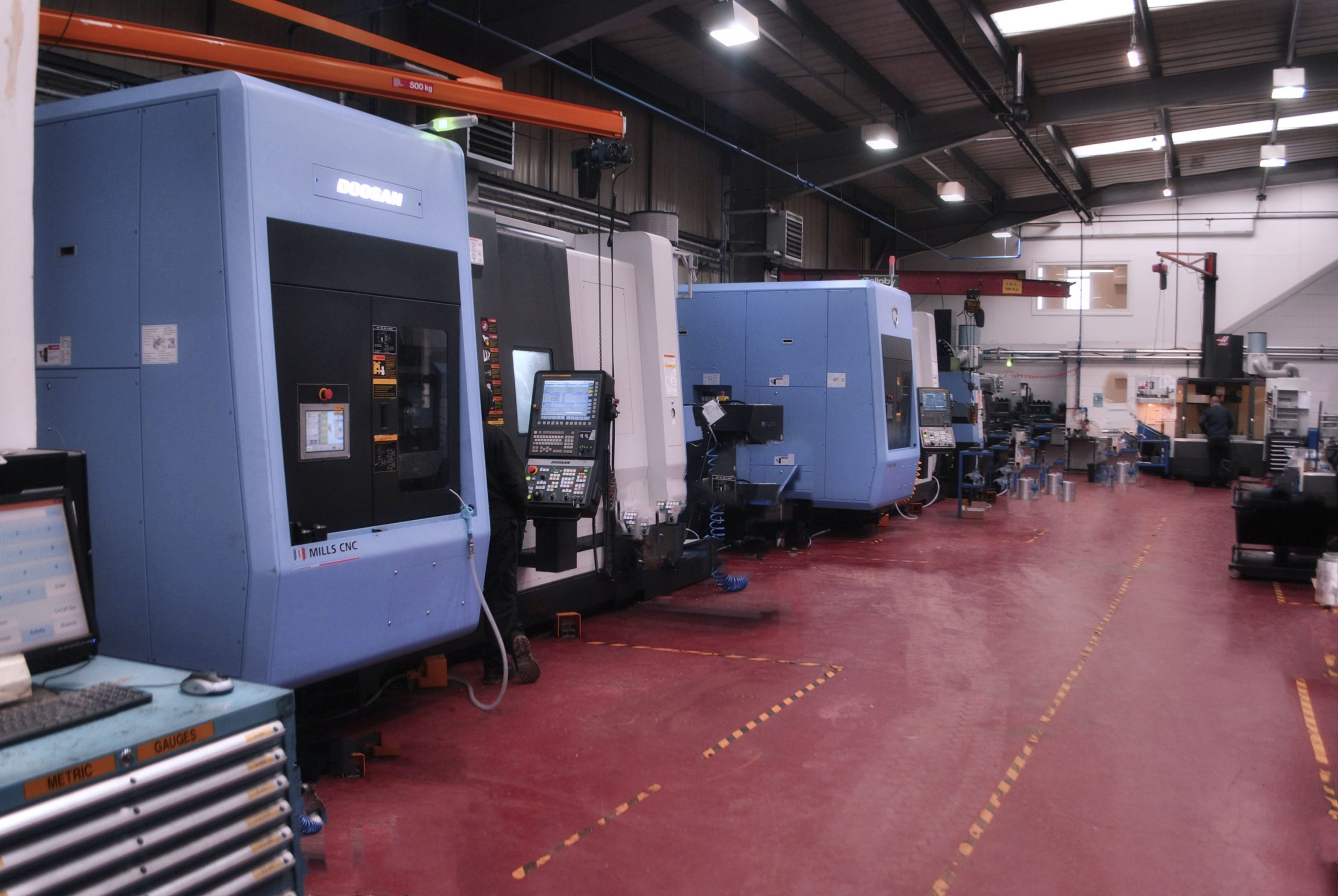 The first SMX investment
Although the (two) SMX machines are the first mill-turn machines acquired by Glenhead Engineering in its 18-year history, the company is no stranger to multi-axis machine tools.
Since 2015, when its relationship with Mills first started, the company has regularly invested in advanced Doosan machine tools with multi-tasking capabilities.
These include vertical machining centres with 4th–and 5th-axis capabilities as well as a large-capacity simultaneous 5-axis machine – a VC630 5AX – that was acquired in 2021.
"We are always looking to improve the services we provide to customers.
"As a matter of course, we systematically benchmark and review our performance against KPIs and, if and when we identify areas of the business that need to be improved, we act decisively and invest."
Bob O'Donnell, Managing Director of Glenhead Engineering
This focus on continuous improvement and on understanding its own, as well as its customers' (and the wider markets') immediate and longer-term needs and requirements, ultimately resulted in the company's making its first SMX machine tool investment in 2022.
"We know, from our own experience, that multi-axis machines, and their ability to machine complex, high-precision parts in one-hit, have been more than instrumental in helping us increase our productivity, improve our process efficiencies and give us a distinct competitive edge.
"To help capitalise on post-pandemic business opportunities and to improve our productivity by addressing potential 'pinch points' within our own manufacturing operations, we made the decision, back in 2021/22, to invest in our first mill-turn machine".
Bob O'Donnell, Managing Director of Glenhead Engineering
The company, as one might expect, did its homework and, having drawn up a detailed machine tool technical specification, approached the market and contacted a number of potential suppliers for their input and advice.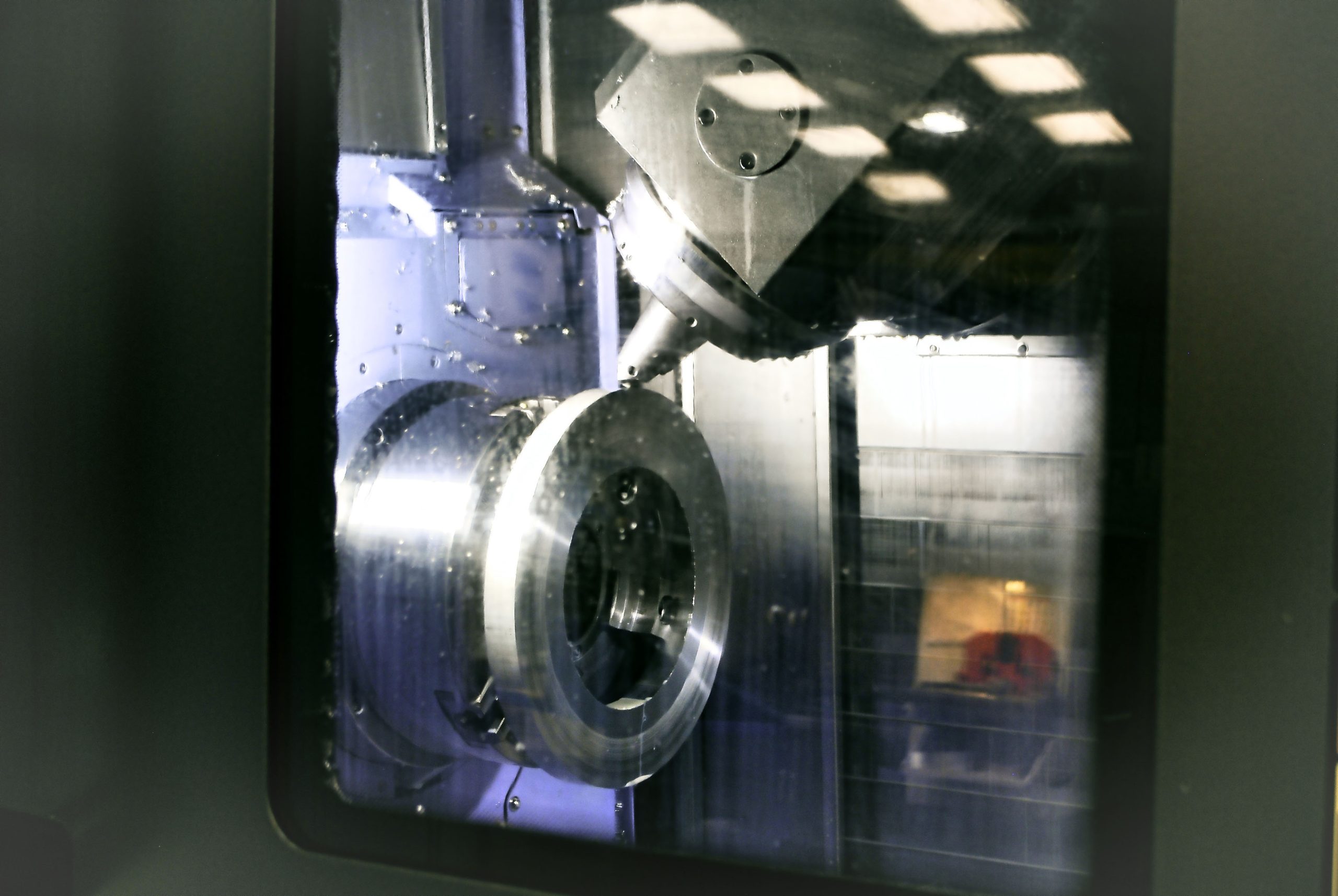 "We had, at that time, already invested in eight Doosan machines from Mills CNC, so it was quite natural that they would be one of the companies we approached.
"We have a good open relationship with Mills CNC.
"The technically-excellent and reliable Doosan machine tools they sell and support, combined with the company's proactive and customer-focused business approach, put them in a strong position."
Sharon Colvan, Operations Manager at Glenhead Engineering
Through discussion and research into the machine's capabilities, particularly its 5-axis simultaneous machining potential, Glenhead Engineering could see that investing in the SMX machine would help it secure new business and, by adding an extra string to its bow, ensure the company was even better positioned to fulfil its promise to customers to deliver right first-time, high-quality machined components…on time… every time.
As a consequence, and due to the machine's relatively 'quick' availability and relationship with Mills CNC, the decision was made to invest in the SMX 3100.
The investment has proved pivotal in helping Glenhead Engineering secure the machining contract for the previously mentioned joint collaborative venture, by enabling it to 'win' a similar contract, in 2022, for a leading whisky distillery in Speyside.
Fast forward to the present and the recent contract win where prototypes and product iterations machined on the SMX 3100 have demonstrated that the fast part cycle times, the ability to machine intricate features and details and the high surface finish requirements are no match for the multi-axis machine.
However, to fulfil the machining contract, once in full production, it was determined that a second SMX machine (the SMX 2600S) would be required.
"Although the machining process was developed and proved-out on the SMX 3100, to meet the volumes required once in full production, it was obvious that we would need to invest in a second multi-tasking machine with similar capabilities.
"And that's where we are now. The SMX 2600S, a machine with a second spindle as opposed to a tailstock, is now installed and both mill-turn machines are geared up – ready and raring to go."
Bob O'Donnell, Managing Director of Glenhead Engineering