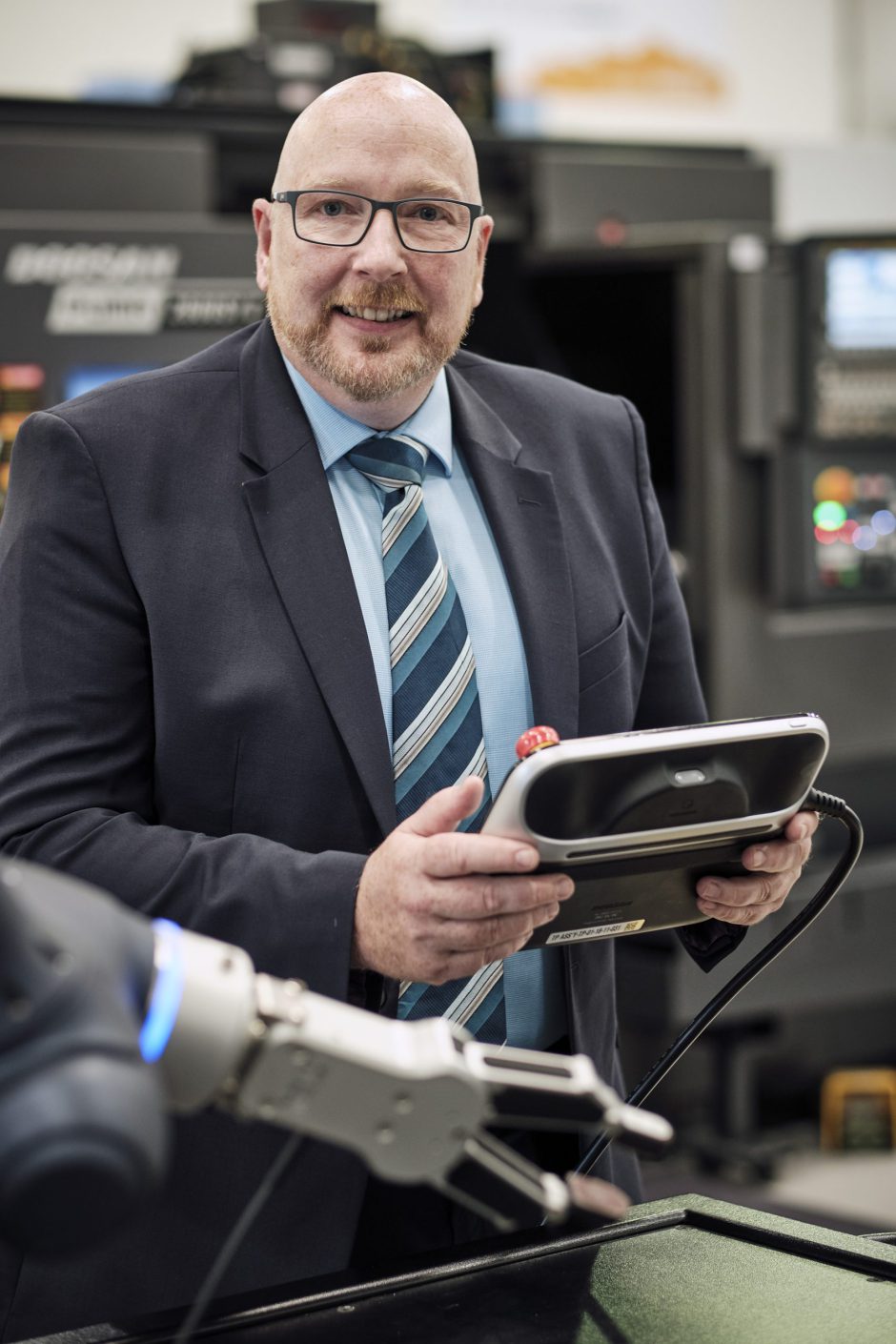 Global Cobot market predicted to be worth $4.28 billion by 2023.
According to Markets and Markets' recent research report "Collaborative Robots Market by Payload Capacity, Industry, Application, and Geography – Global Forecast to 2023," the cobot market is expected to be worth $4.28 billion by 2023, growing at a compound annual growth rate (CAGR) of 56.94% between 2017 and 2023.
This growth, in part, is attributed to the demonstrable high return on investment rates (ROI) and the relatively low price of cobot technology that is driving demand amongst small-to-medium sized enterprises (SMEs).
The market for cobots with a payload of 10kg and over is expected to grow the fastest between 2018 and 2023, attributed mainly to the expected demand for relatively high payload capacity cobots in the automotive, electronic, machining sectors.
The market for cobots with such a high payload capacity is evolving and is occupied by a few manufacturers. A relatively new entrant to the market is Doosan Robotics, part of the Doosan Group, who have recently appointed Leamington-based, Mills CNC, as its UK and Irish distributor.
Says Peter McCullough, Product Manager – Doosan Robotics at Mills CNC:
"Cobot technology is developing at a rapid pace. Improvements in the human:machine interfaces (HMI's) on the latest cobots make them easier to use and the use of sophisticated sensor technology means that they are inherently safe."
Assembly and pick and place applications accounted for the largest and second largest markets for cobots in 2016. This is expected to continue in the future owing to the inherent flexibility of cobots and their ability to perform a range of different operations and tasks via easy re-programming and the quick change of end effectors.
The automotive industry held the largest share of the global cobot market in 2016, and were mainly used to perform assembly operations as well as production line 'pick and place', quality inspection, packaging, palletisation, machine tending and other material handling tasks.
Europe accounted for the largest share of the market in 2016 followed by APAC and North America. European market growth was driven by strong government support promoting automation and Industry 4.0 solutions in manufacturing.
Concludes Peter McCullough:
"We are ideally positioned to capitalise on the demand for higher payload capacity cobots. The Doosan Robotics' range currently has two cobot systems – the M1013 and M1509 – with a payload capacity of 10kg and over.

"These cobot systems with their good reach capabilities (1.3 metre and 0.9 metre respectively) and torque sensors deliver high productivity and inherent safety – all at a cost-competitive price."