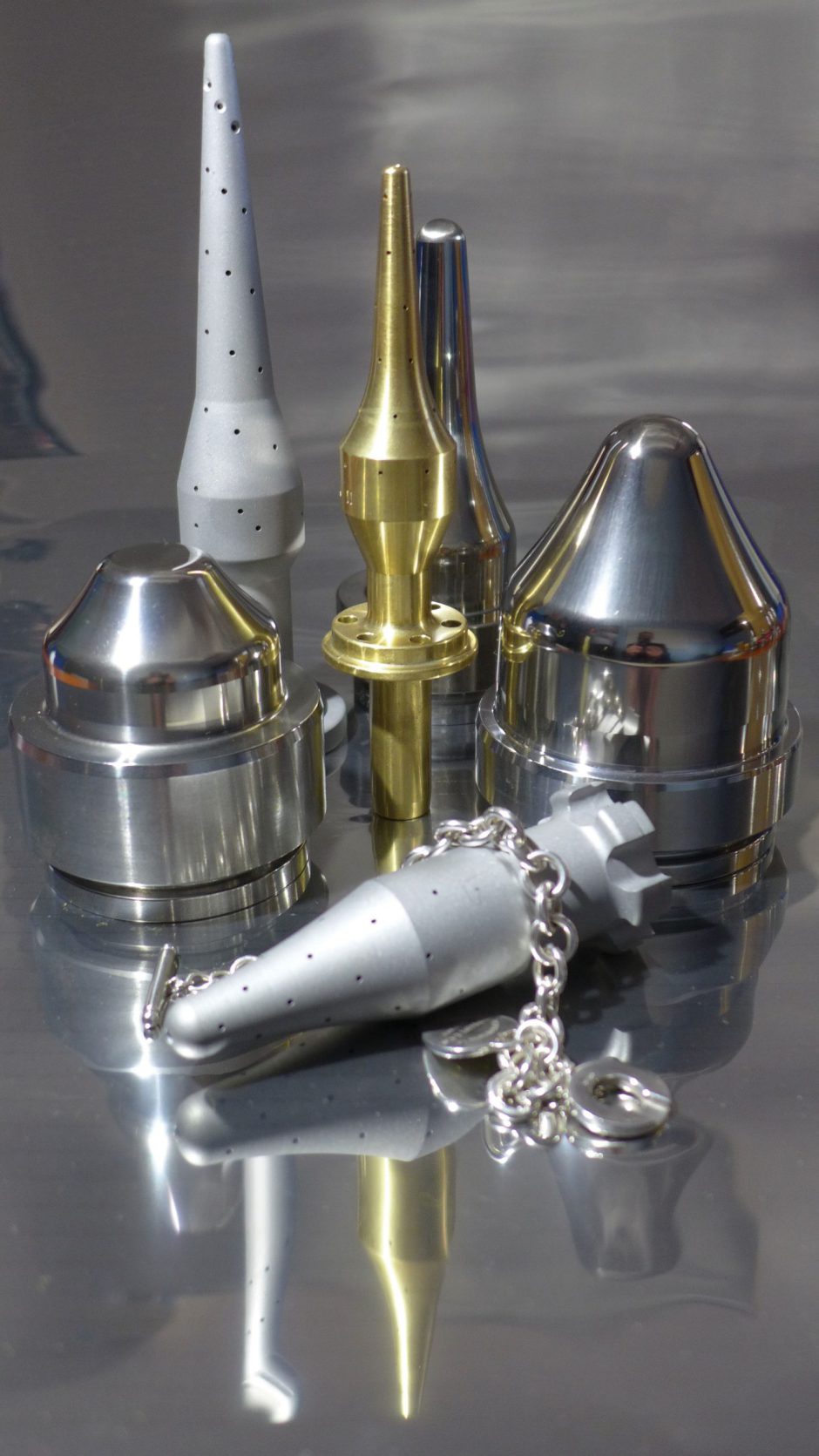 UK-based global manufacturer and supplier of high-performance plungers and coolers for the glass container industry invests in 15 Doosan lathes from Mills CNC.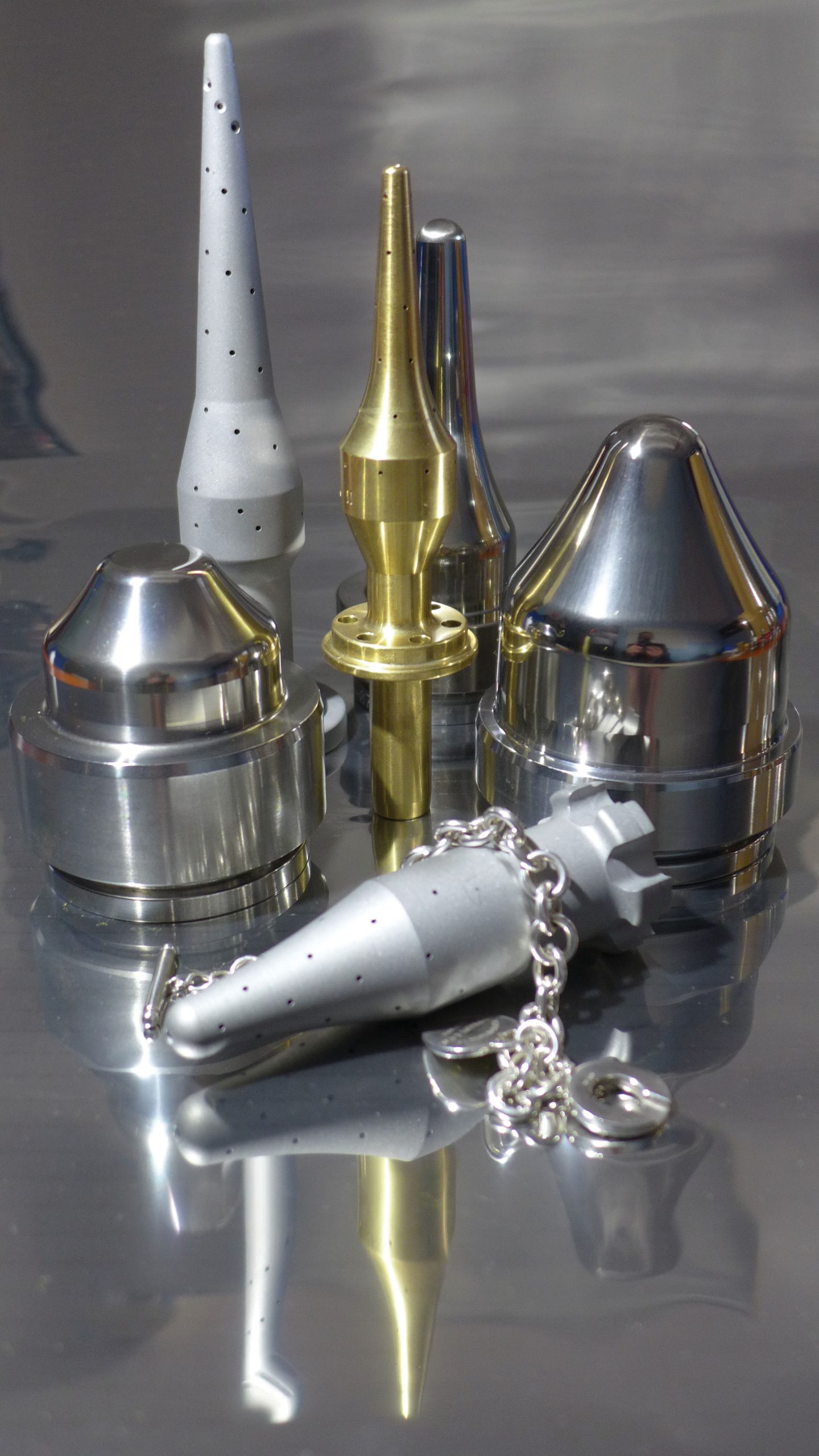 The global glass container market (comprising mainly bottles and jars) is healthy, buoyant and growing. Despite the continuing rise of alternative and competitive packaging materials (most notably plastic), consumer preference for pure, aesthetically-pleasing, environmentally-friendly and sustainable food, beverage, pharmaceutical, cosmetics and perfumery packaging continues to drive demand for glass containers.
This rise in demand is clearly good news for the global glass container industry.
It's equally good news for UK-based global glass container supply chain specialist Hunprenco – the market-leading, family-owned North Yorkshire manufacturer and supplier of high-performance plungers and cooling tubes used worldwide in NNPB (Narrow Neck Press and Blow) and standard press/blow automated production processes.
Hunprenco, established in 1969, is a company committed to innovation and continuous improvement, and is ISO: 9001 accredited. In recognition of the company's achievements the company recently became the overall winner of the 2016 Scarborough Business Awards and picked up a second award for Excellence in Exports too.
Hunprenco
Hunprenco has two separate divisions both located at its facility in Hunmanby, Filey.
The first of these facilities is dedicated to the manufacture of plungers and coolers for the glass container industry, and accounts for some 90% of Hunprenco's turnover.
The second (smaller) operation, currently accounting for 10% off the company's turnover, manufacturers complex precision engineered parts not just for a number of glass industry customers but, operating as a precision engineering subcontractor, for a range of other sectors and industries.
To maintain its competitive edge the company invests regularly in the latest and most advanced manufacturing technologies and, as part of its ongoing drive to increase productivity levels and improve its performance and process reliability, has (over the last five years) invested in 15 Doosan CNC lathes from Mills CNC.
The Doosan machines acquired by Hunprenco comprise six TL 2000 (twin-turret, single-spindle turning centres, six GT 2100 turning centres, a Lynx 220LC compact lathe and two Puma 2600M (driven tooling) lathes.
The TL 2000, GT 2100 and one Puma 2600M machines are installed in the company's plunger and cooler manufacturing facility. The Lynx 220LC and a Puma 2600M are located in the company's precision engineering facility.
Plunger and Cooler manufacture – TL 2000 lathes
The 8" chuck/65mm bar capacity box guideway TL 2000 turning centres are equipped with a upper turret (12 tool position) and a lower turret (8 tool position), and feature a 22kW/5000rpm spindle and the Fanuc 31i Control.
The decision to invest in the multi-tasking and versatile TL 2000 machines was made to increase Hunprenco's productivity – specifically to enable the company to reduce its lead times – and to ensure consistently high part accuracies and surface finishes.
Says Ivan McNeill, General Manager:
"The TL 2000's twin turret configuration means that we can machine complex parts quicker (from 3 distinct machining operations to just one).

"We manufacture thousands of plungers every week – so reducing component set-up and cycle times is important and helps us avoid production bottlenecks."
After being machined on the TL 2000 machines, the plungers are then milled before they then undergo a number of secondary in-house processes and treatments including the application of homogenous tungsten carbide or nickel-based powder coatings, using HVOF (High Velocity Oxygen Fuel) technology, to achieve a hardness of 45HRc to 62HRc.
Plunger and Cooler manufacture – GT 2100 lathes
The 8"/65mm bar capacity box guideway GT 2100 lathes are equipped with a powerful 15.5kW/4500 rpm spindle. They were selected following in-depth discussions with Mills CNC's pre-sales and applications engineers to help improve an existing (specific) machining process.
Explains Dennis Langfield, Sales Manger:
"We took advantage of Mills' turnkey and process improvement capabilities.

"The team at Mills reviewed our current method for machining coolers and, in partnership with our own engineers, designed… developed and ultimately proved-out a modified and more robust process (using the new GT 2100 machines) that was more reliable and that delivered improved accuracies."
 Precision Engineered Components
As mentioned previously Hunprenco, in addition to its plunger and cooler manufacturing facility also operates a discrete precision engineering (subcontractor) operation – and this is where the Doosan Lynx 220LC and one of the Puma 2600M lathes are located.
As well as machining specific parts and replacement parts such as adaptors, split collars, mould arm inserts, pistons and sleeves for glass industry manufacturers (i.e. mould makers etc.), Hunprenco also provides a specialist engineering subcontract service to other sectors and industries.
These services include comprehensive machining capabilities (multi-axis machining), and the ability to machine everything from prototypes and one-off through to high volume parts production
Says Ivan McNeil:
"Our precision engineered component operation has significant potential and this year we aim to grow this part of our business by 20%.

"To help us do this we need the latest machine tool technologies on our side, and this explains our investment in the Lynx and Puma machines."