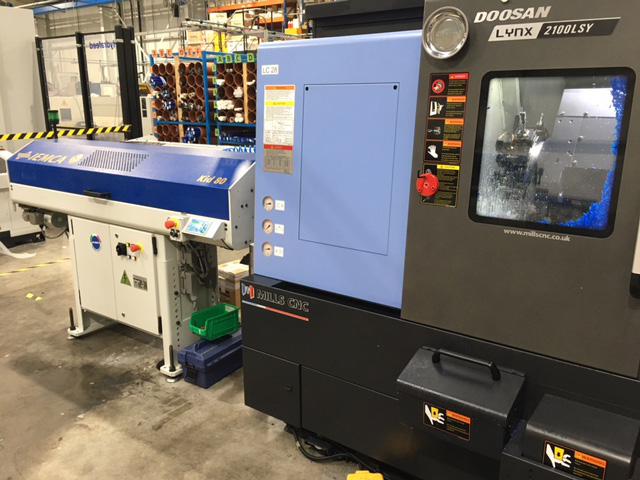 A new Doosan Lynx multi-tasking lathe, supplied by Mills CNC, is being used by Derbyshire-based Röchling High Peak, part of Röchling UK, to manufacture, high-precision, thermoplastic ventilator components for a number of its UK and overseas medical device customers.
The machine, a Lynx 2100LSYB, is a sophisticated and compact 8" chuck turning centre equipped with a powerful high-torque spindle, a sub-spindle and a Y-axis. It was installed at the company's High Peak facility in late February 2020 where, ever since its arrival, it has been used to machine complex plastic ventilator parts.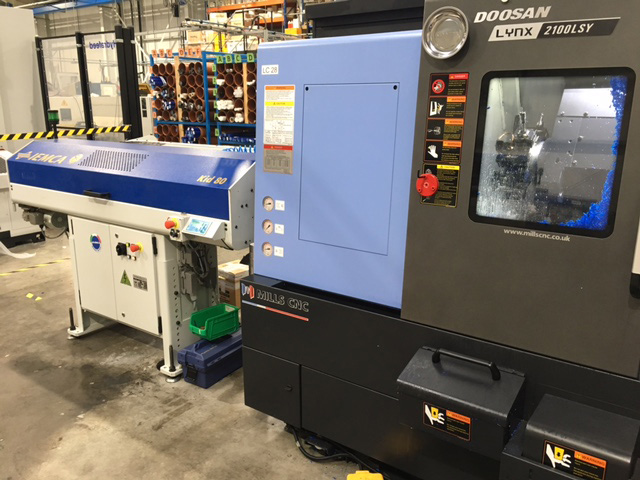 The company states that "thousands of plastic components for ventilators have been machined to date" on the Lynx 2100LSYB. The components – plastic manifolds – have challenging geometries and need to be produced to the highest levels of cleanliness and accuracy.
Says Gary Willshire, Röchling High Peak's Operational Manager:
"We have invested in a number of Doosan Lynx and Puma multi-axis turning centres from Mills CNC in recent years. They are reliable, accurate and deliver excellent cutting performance."