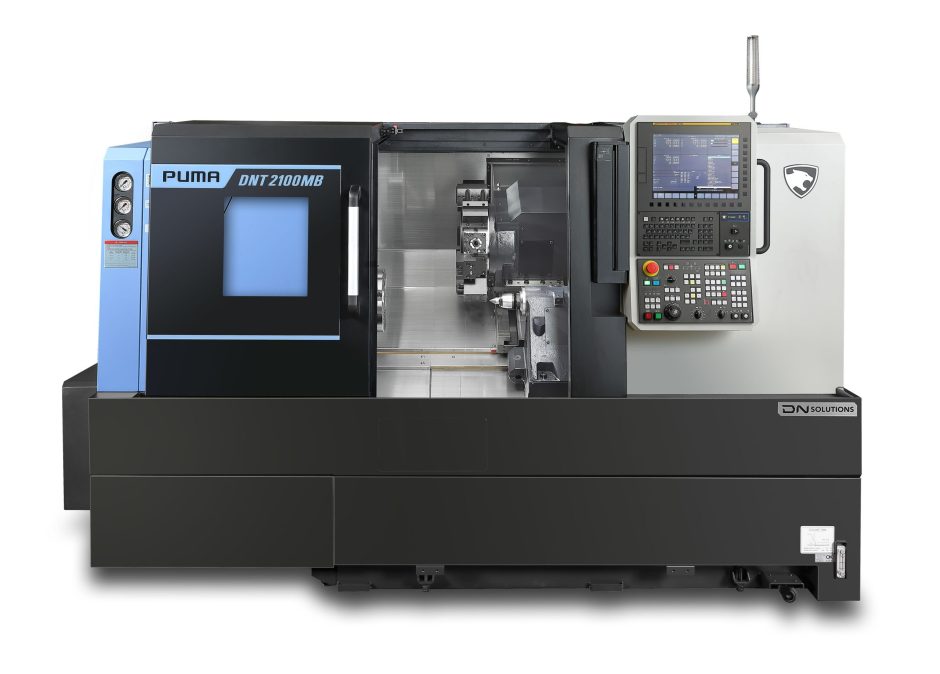 New, next generation Puma DNT 2100 and Puma DNT 2600 lathe series provides component manufacturers with best-in-class power, speed, flexibility and process reliability.
Mills CNC, the exclusive distributor of DN Solutions' and Zayer machine tools in the UK and Ireland, has introduced a new range of high-performance, box guideway lathes into the market.
The next-generation 8"- 10" chuck (67 – 81mm bar diameter) DNT Puma 2100/2600 lathe series are inherently flexible and provide manufacturers with impressive turning capacity and capabilities (up to 460mm maximum turning diameter and up to 658mm maximum turning length).
The new series comprise eight models in total and all deliver class-leading cutting performance combined with fast and accurate part processing.
Fundamental to the machines' unrivalled performance is their rigid design and build which boasts box guideways on all axes which help prevent vibration and, as a consequence, ensure high part accuracies, longer tool life and improved surface finishes even during heavy-duty machining operations.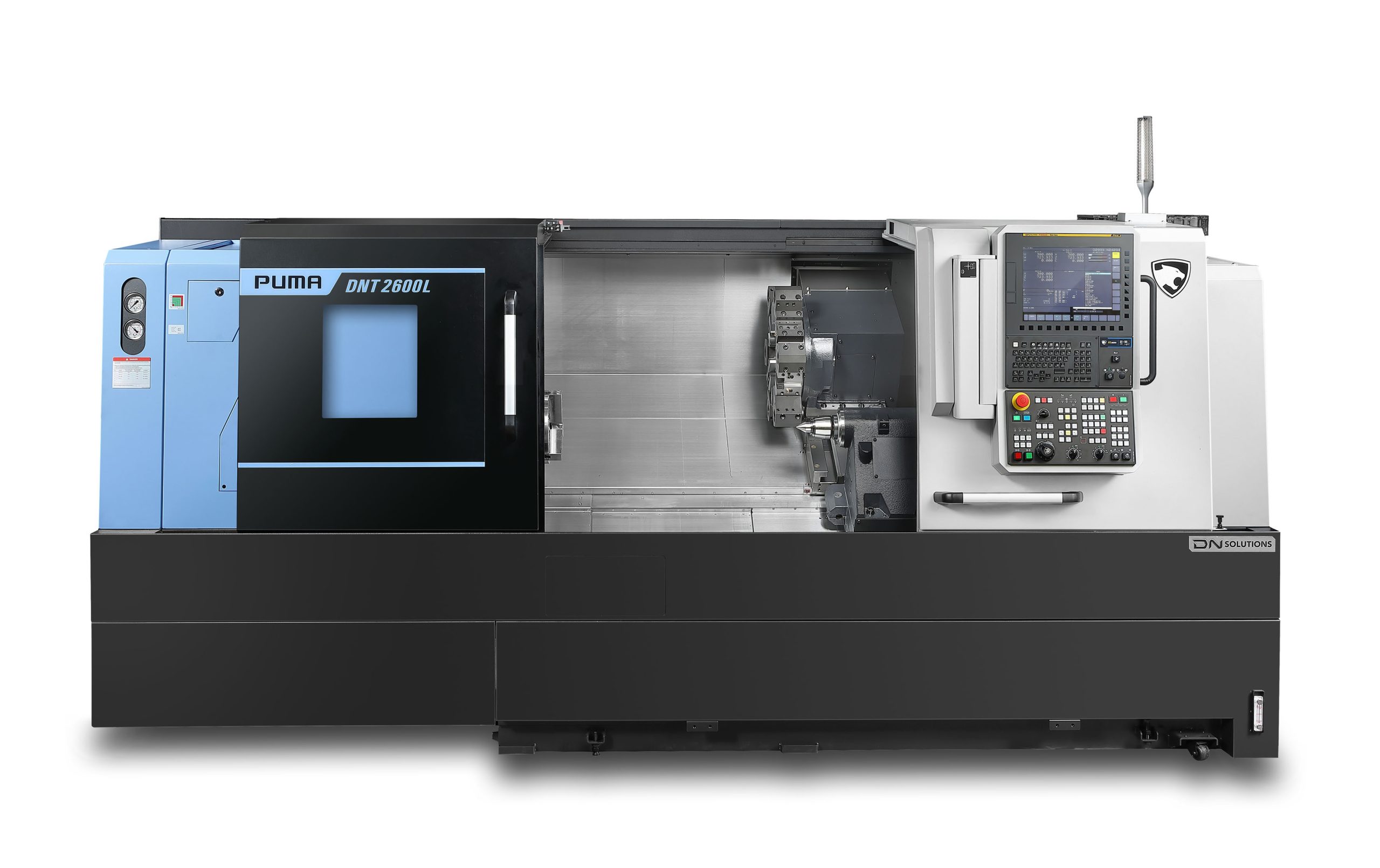 DNT 2100/2600 lathes feature advanced spindle technology.
Spindle power and speeds vary (up to 26 Kw and 4500rpm) and are model dependent. A high torque option (378N-m) for the DNT 2100M lathe is available).
DNT lathes feature 10-12 station servo-driven turrets for fast (0.15 seconds indexing time) and accurate tool selection: driven tooling models are supplied with the highly-rigid BMT 55P or 65P (Base Mounted) turret that can accommodate 5.5kW/6000 – 10,000rpm rotary tools and facilitate fast and precise milling, drilling and tapping operations.
To ensure the machining of longer workpieces (and to increase the machines' flexibility and versatility), DNT lathes are equipped with manual, programmable or servo-driven tailstocks.
The new lathes are supplied with the DN Solutions Fanuc i Plus control that features a 15" touchscreen iHMI that is both intuitive and attractive, and that enables quick and easy operation.
"New DNT 2100 and 2600 lathes are now available from Mills.
"Their impressive technical specification will, I am confident, have a universal appeal amongst component manufacturers looking to increase their productivity and deliver 'right-first-time' high quality turned parts to their customers."

Tony Dale, CEO of Mills CNC