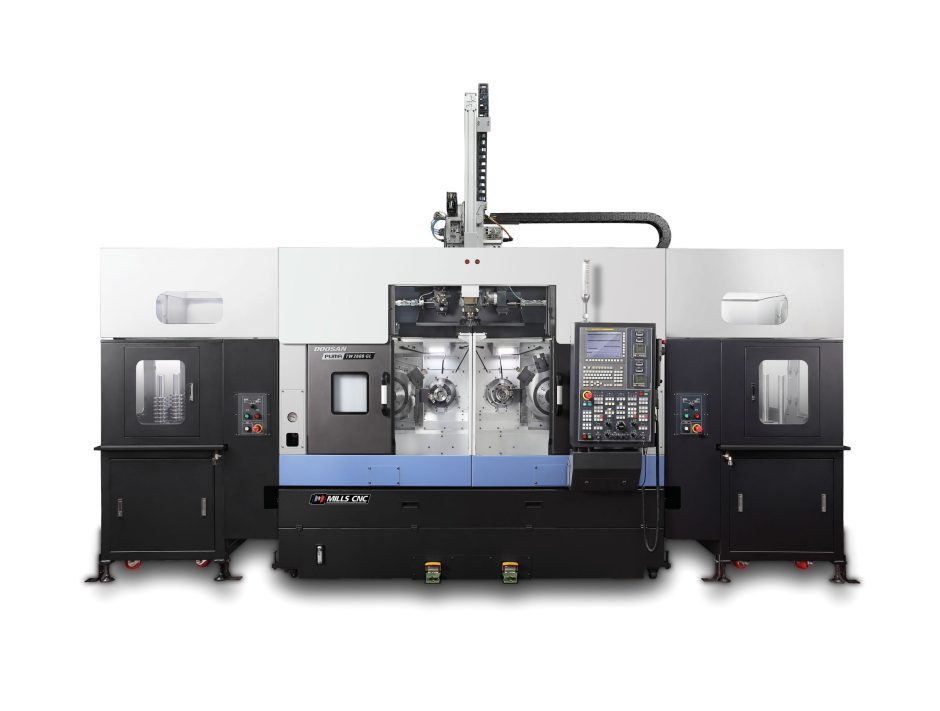 Doosan Machine Tools' Puma TW-series of twin-spindle horizontal turning centres with integrated automation from Mills CNC.
Mills CNC, the exclusive distributor of Doosan machine tools in the UK and Ireland, has introduced a range of twin-spindle horizontal turning centres into the market.
The Puma TW 2600 series, which includes a machine model (the Puma TW 2600-GL) with an integrated servo-driven Gantry Loader, provides manufacturers with a high-productivity and flexible machining solution that enables the simultaneous machining of two of the same, similar or different parts. The Gantry Loader model also provides manufacturers with high-speed and reliable part load/unload capability.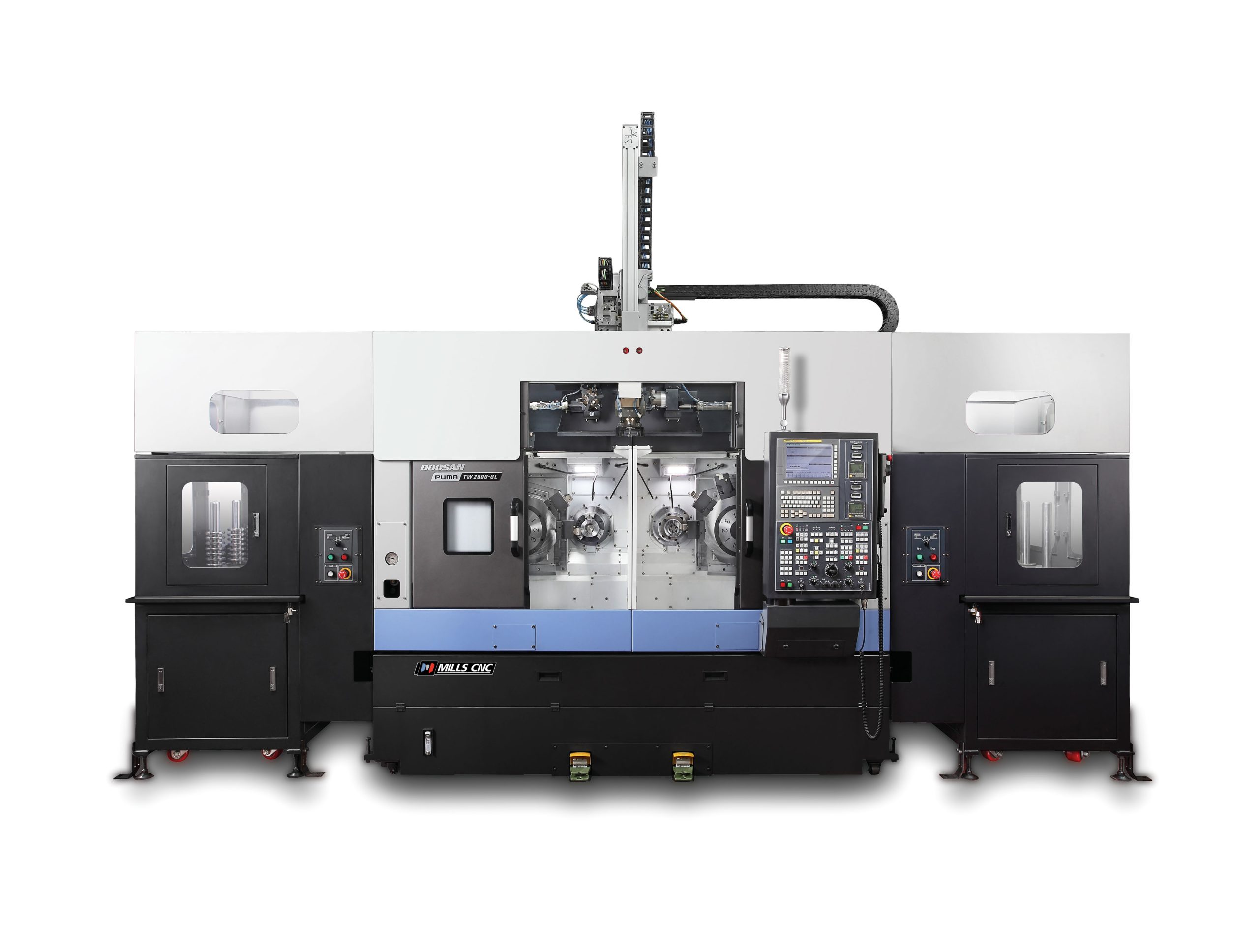 The TW 2600 and TW 2600-GL machines are equipped with a 10" chuck as standard and boast rapid rates of 24m/min (X- and Y-axes) for increased productivity. The machines are compact yet still offer a maximum turning diameter of 360mm and maximum tuning length of 170mm (for the standard TW 2600 machine); and 200mm and 165mm, with the TW 2600-GL.
Performance and flexibility are also assured via the machines' advanced, high-torque (404Nm) spindle technology which provide power and speed (up to 18.5kW/3500rpm), and is ideal for heavy-duty machining operations.
The machines are also equipped with two 10-position servo-driven turrets that ensure fast tool indexing and minimise idle (non-cutting) time.
Whilst the TW 2600 delivers exceptional productivity the TW 2600-GL, with its integrated Gantry Loader, takes this to a whole new level.
The 3-axis, servo-driven gantry loader integrated on the TW 2600-GL minimises work load and unloading times, and can be configured to suit customers requirements (i.e. workpiece feeding, unloading and storing positioned left, right or on both sides of the machine).
TW-series machines are also supplied with the Doosan Fanuc i control system and Doosan's Easy Operation Package (EOP) for fast and easy set-up and programming.
Says Tony Dale, Mills CNC's Technical Director:
"The TW-series is a sophisticated and specialist machine tool range that provides manufacturers with an autonomous and flexible manufacturing cell solution.

"Manufacturers looking to seriously ramp up production and/or are machining medium-to-high volume parts will be impressed with what the TW 2600-GL can offer."