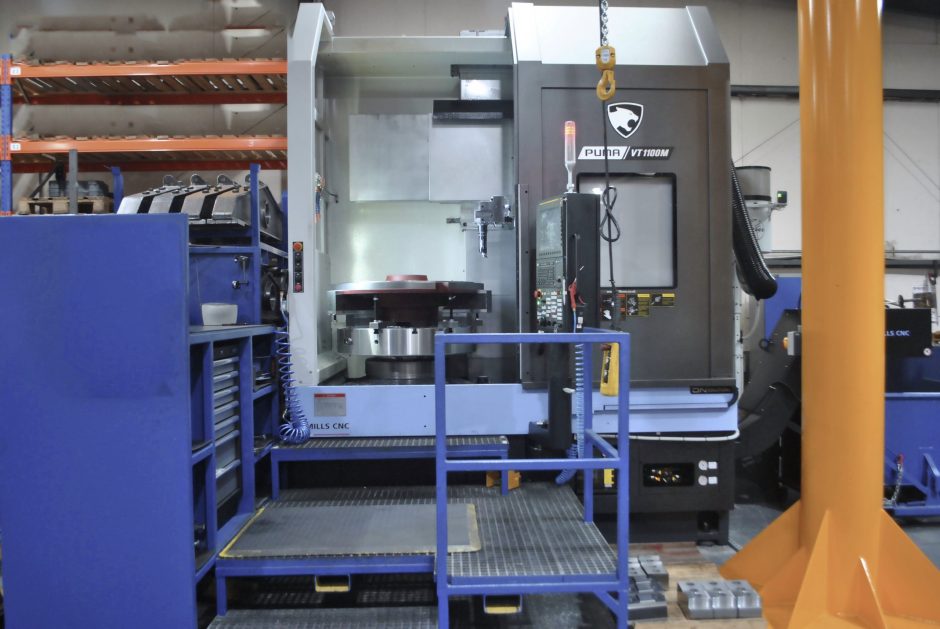 Zeus Engineering, a precision subcontract specialist based in Airdrie, increases its machining capacity and capabilities by investing in a new DN Solutions' VT 1100M vertical turning lathe from Mills CNC.
Mills CNC, the exclusive distributor of DN Solutions' (formerly Doosan) and Zayer machine tools in the UK and Ireland, has recently supplied Zeus Engineering Ltd., a precision subcontract specialist based in Airdrie, Scotland, with a new, high-performance vertical turning lathe.
The machine, a DN Solutions' VT 1100M which, incidentally, is the first CNC vertical turning lathe acquired by the company in its 57-year history, was installed at Zeus Engineering's 12,000sq. ft. facility in November 2022.
Since being installed, the machine has been, and is being, used to machine large, heavy and often awkward-shaped components (e.g., rings, discs, pump housings, flange couplings, bearing carriers, valves, differentials etc.), from a range of castings, forgings and fabrications, as well as from solid billet and plate.
Parts machined by Zeus Engineering, made from cast steel, mild steel, stainless steels, plastics etc., are characterised by their long cycle times (over 6 hours for large castings), their tight geometric tolerances (+/- 10 microns) and their exacting surface finishes, and are machined in a variety of batch sizes i.e., from one- and two-offs through to larger volumes (up to 1000-off), for customers operating in the rail, off-road vehicle, oil and gas, power generation, food and renewables' sectors.
Being part of the AGZ Group, the company can also provide its high-quality design and machining services, where appropriate, to the two other associate companies in the Group – Argon Engineering and Gillrick Metalwork.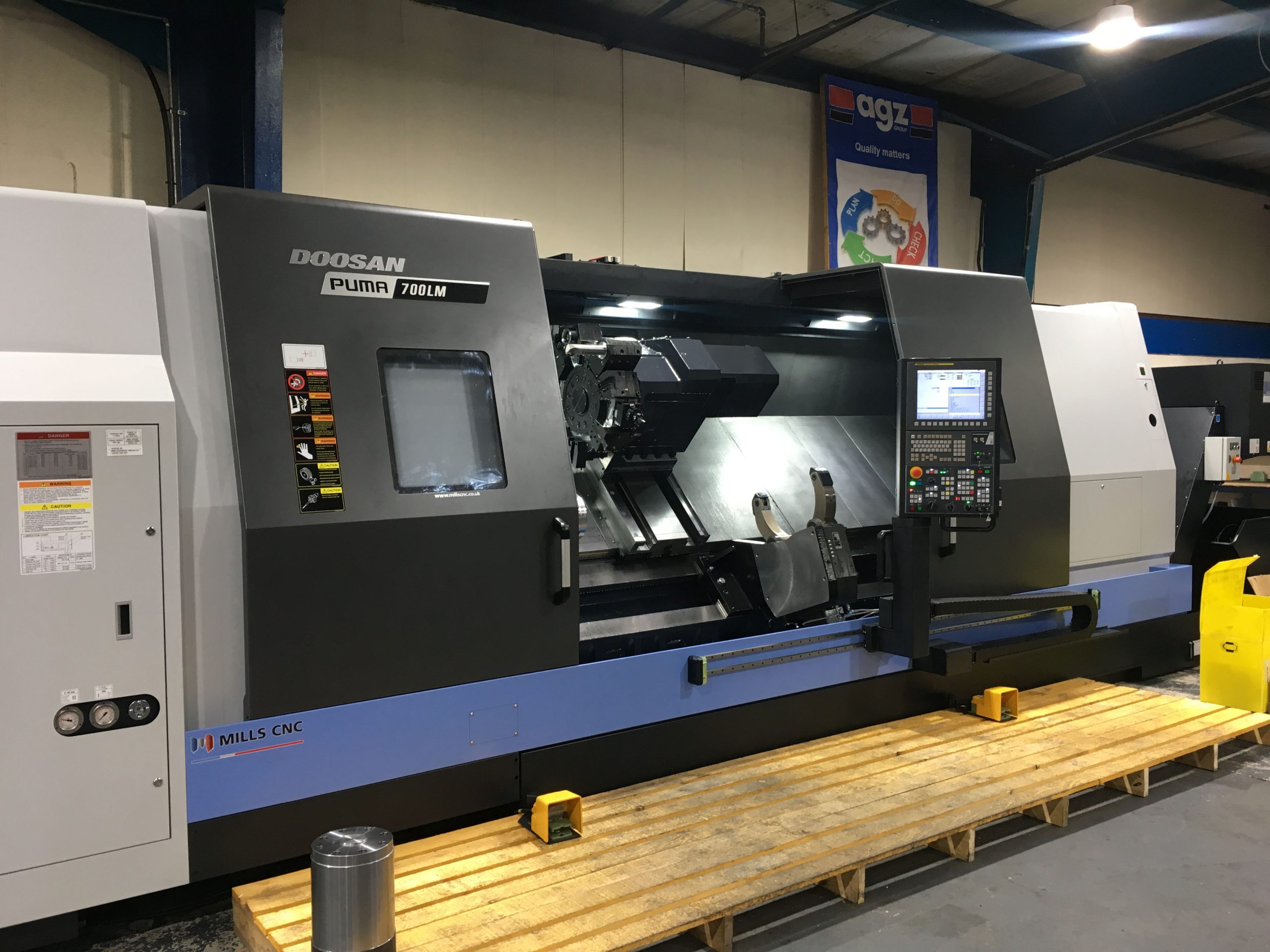 About Zeus Engineering
Zeus Engineering, established in 1966 and employing 23 members of staff, is a family-owned, people-focused business that puts significant time and resource into developing strong, long-term relationships with its customers…and its suppliers too.
These relationships, built on transparency and integrity, have resulted in a loyal customer base, and are an important cornerstone of Zeus Engineering's future growth plans.
The company is also fully accredited to ISO 9001: 2015, ISO 14001: 2015 and ISO 45001: 2018 standards and is committed to continuous improvement.
As such, the company regularly invests in new, advanced machine tools and ancillary equipment as a route to improving its productivity, process efficiencies and competitiveness.
Zeus Engineering's progressive investment strategies, implemented consistently over many years, ensures its eyes are always firmly focused on the future.
"We are always looking to improve our in-house machining capacity and capabilities, and regularly review and analyse our performance to ensure we meet, and exceed, our customers' expectations.
"We strive to 'be the best we can possibly be', and are committed to providing our customers with unrivalled, high-quality machined components backed by exemplary customer service."
Scott McHutcheson, Operations Director at Zeus Engineering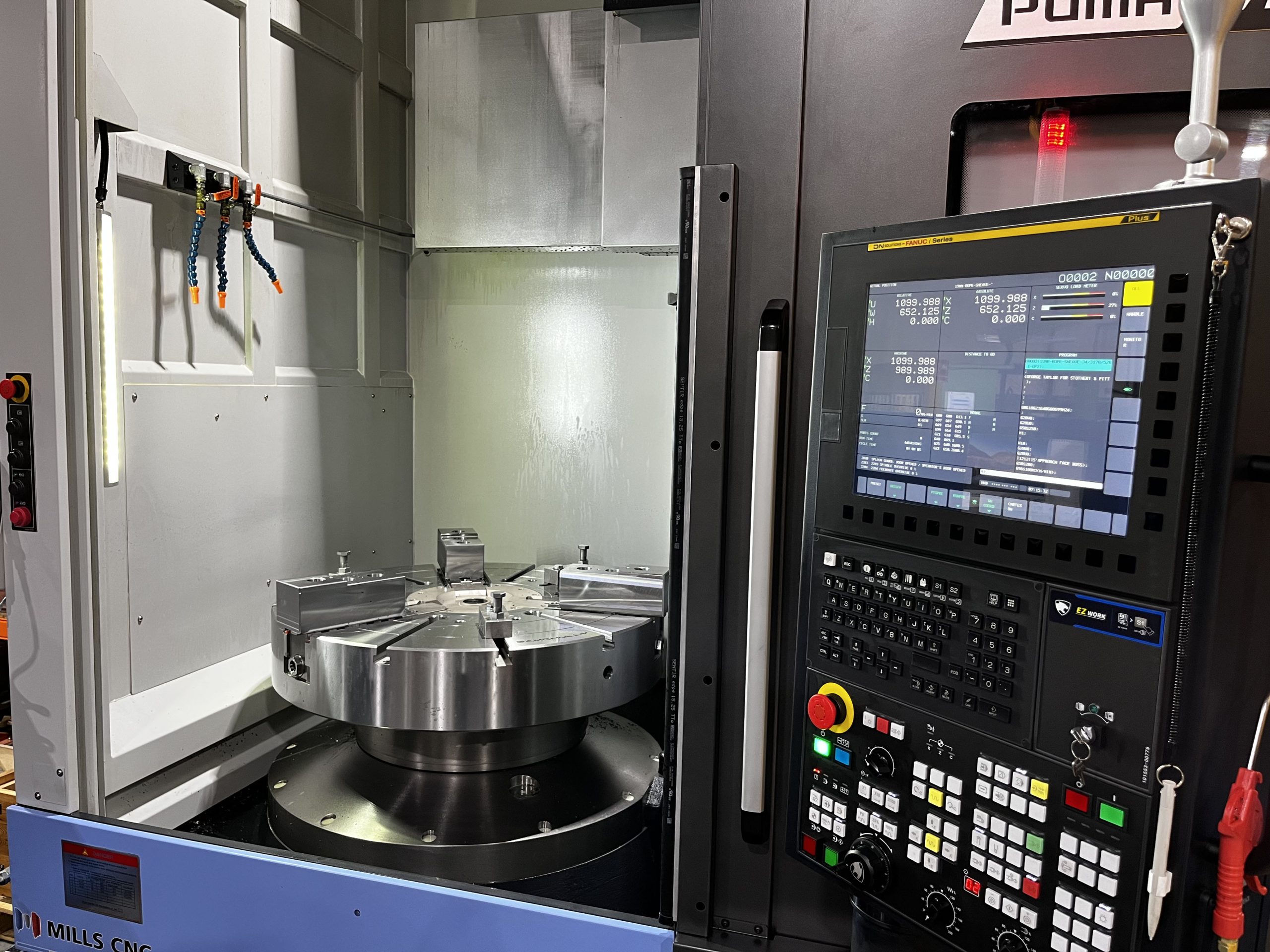 The Mills CNC angle
In recent years the company has increasingly invested in new Doosan machine tools from Mills CNC.
The recent acquisition of the VT 1100M lathe means that, over the last 14 years, Zeus Engineering has invested in five new Doosan machines from Mills CNC.
These machines, almost all large-capacity, heavy-duty models, include: a Mynx 7500/50 box guideway vertical machining centre acquired in 2011, a NHM 8000 twin-pallet, box guideway horizontal machining centre acquired in 2013, and a Puma 700LM long-bed, box guideway lathe with driven tooling acquired in 2019.
To machine smaller, higher volume turned parts, the company has also invested in a 15" chuck Puma GT3100M equipped with driven tools. This was installed in 2019.
"We have a good relationship with Mills CNC, and we like their proactive, value-added business approach, which to all intents and purposes, is very similar to our own.
"The Doosan machine tools they sell and support, like the VT 1000M, are reliable and deliver excellent cutting performance.
'Unsurprisingly, when we decided to invest in a vertical turning lathe – Mills CNC was our first and, as it transpired, our only port of call."
Scott McHutcheson, Operations Director at Zeus Engineering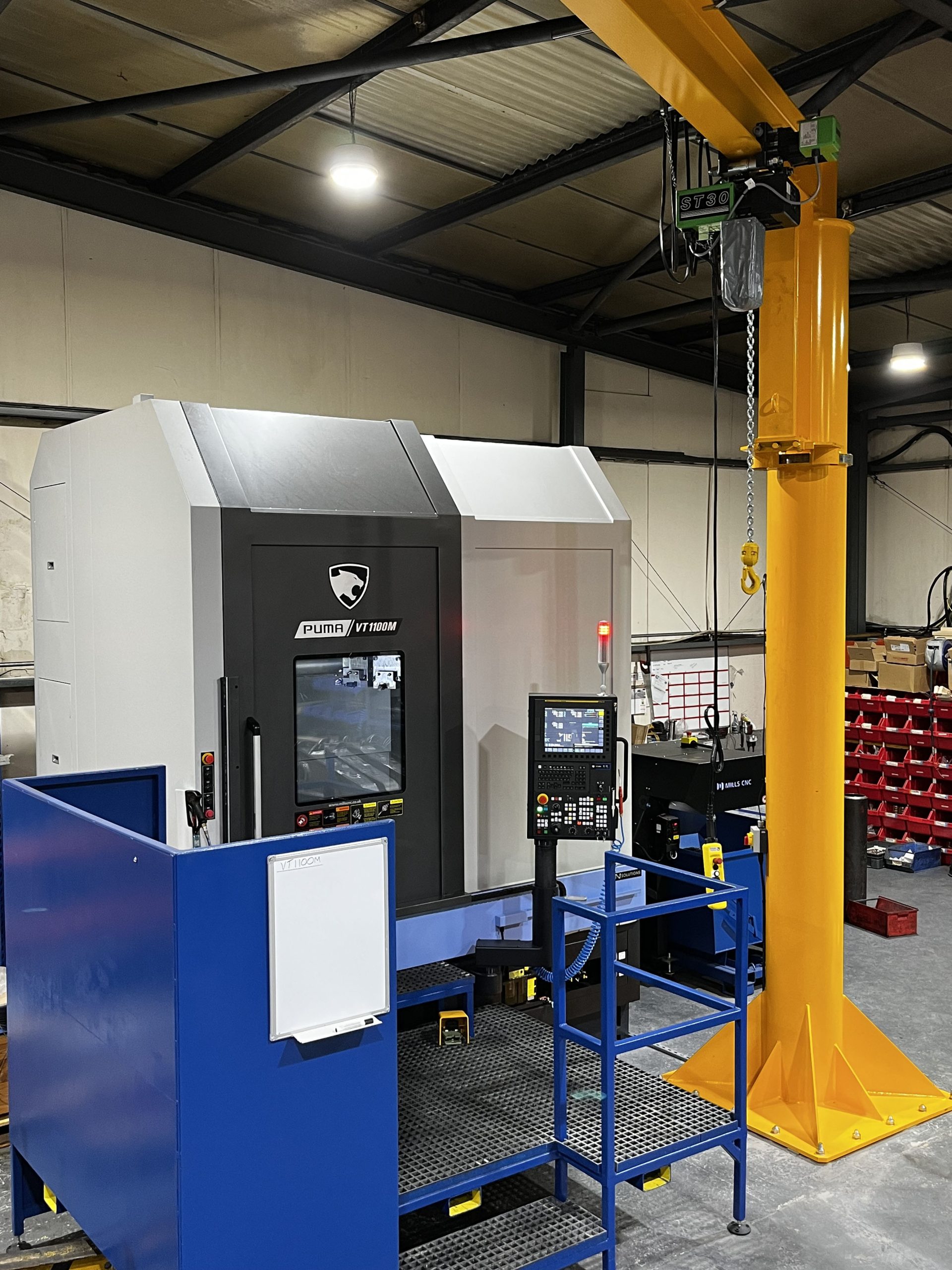 The VT 1100M
The 32" chuck VT1100M is a rigidly-designed and built, heavy-duty vertical turning lathe equipped with box guideways, a powerful, high-torque 55kW/850 rpm (6,385N-m) spindle, a 12-station indexable turret and 11kW/3000rpm driven tooling capabilities.
The Fanuc-controlled machine also boasts 20m/min rapids (X- and Z-axis) and was supplied to Zeus with a HC 40G Samchully closed centre hydraulic chuck and a HPRA removable tool setter for improved flexibility and process reliability.
"The VT 1000M is a rigidly-designed and built vertical turning lathe, ideal for machining large diameter and heavy workpieces made from tough and difficult-to-machine materials.
"We invested in the VT 1100M to help free-up, and take pressure off, our Puma 700LM lathe and our two manual vertical borers which, up until that point, were struggling to cope with a wide variety of jobs i.e., machining long shaft-type parts and large diameter 'chucking' workpieces.
"With the arrival of the VT 1000M, the chucking work has been redirected to this machine and has helped, as was intended, reduce bottlenecks, increase throughput and improve productivity."
Scott McHutcheson, Operations Director at Zeus Engineering
As is the case with a majority of new machine tools acquired by Zeus Engineering in recent years, the VT1100M is not a 'standard' model but features driven tools enabling the company to machine complex, precision parts, to completion, in fewer set-ups.