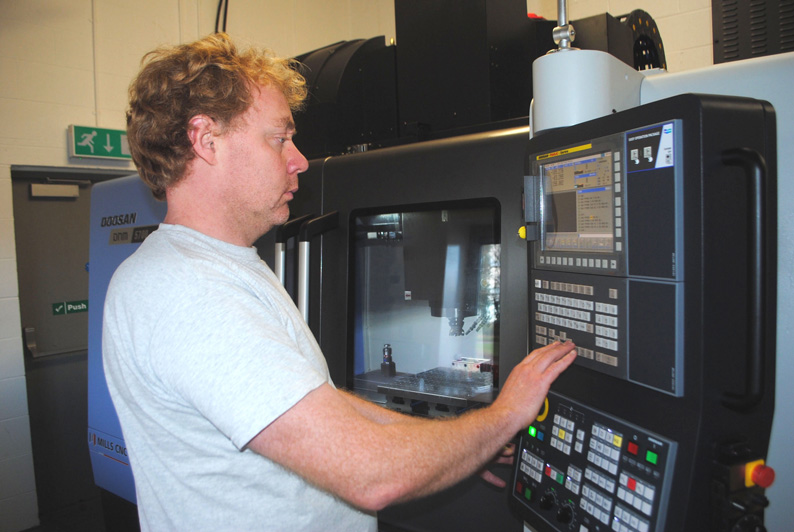 MRN Engineering invests in its first CNC machine – a Doosan 3-axis vertical from Mills CNC.
Mills CNC, the exclusive distributor of Doosan machine tools in the UK and Ireland, has supplied precision subcontract specialist, MRN Engineering Ltd., with a new high-performance 3-axis vertical machining centre.
The machine, a Fanuc-controlled Doosan DNM 5700, was installed in the company's 120sq. metre modern manufacturing facility (on the outskirts of Banbury) in early September 2020 and is being used to machine complex, high-precision components for a range of customers.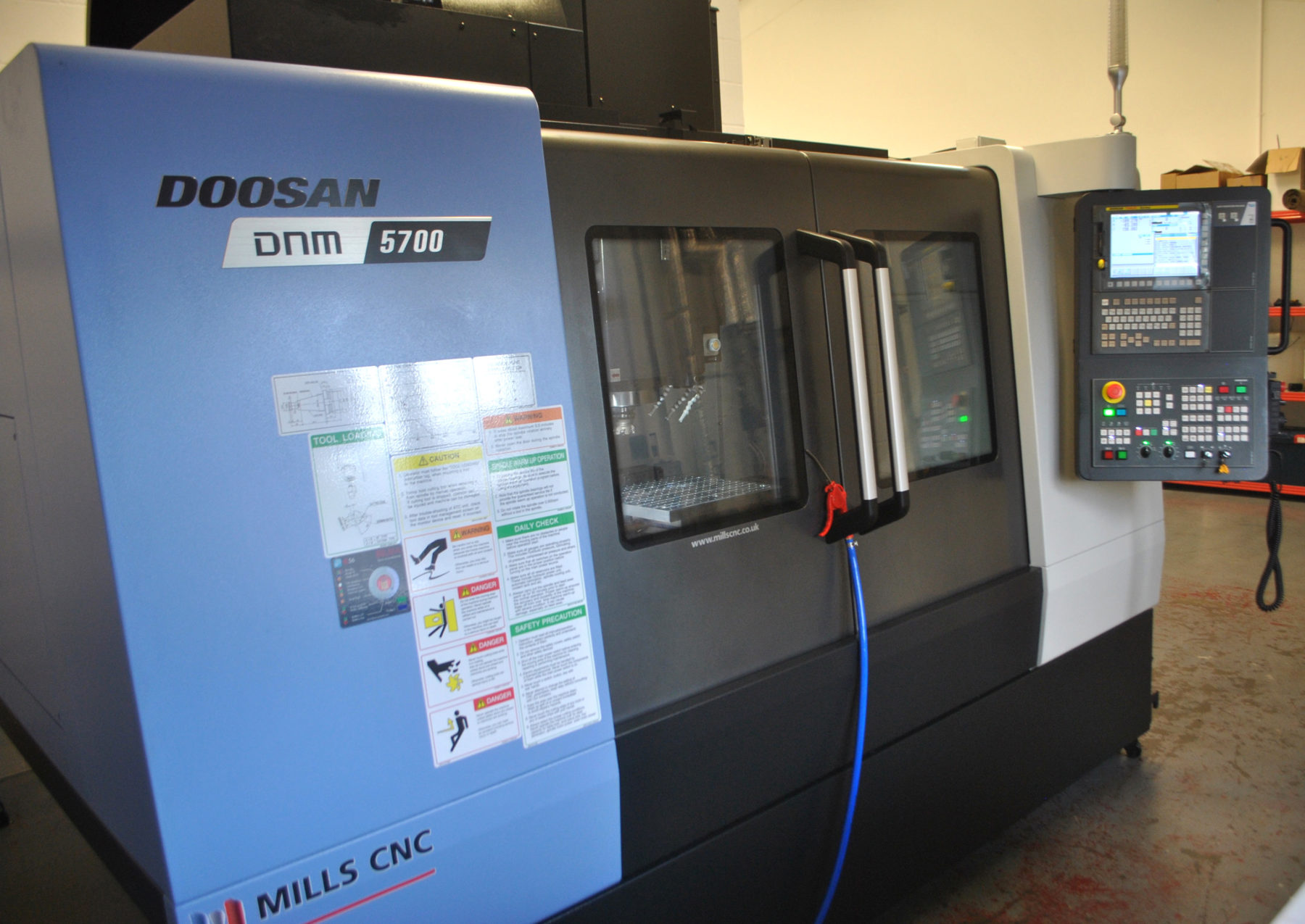 These components, made from aluminium, steel, stainless steels and plastics etc., are machined to exacting geometric tolerances and surface finishes and, to date, have included:
Prototypes and one-off test equipment/test rig parts for motorsport customers;
Pre-production and low volume components for motorsport and automotive customers;
Precision prismatic parts (required in higher volumes) for a cabinet maker customer.
MRN Engineering Ltd
MRN Engineering Ltd., was established in 2014 by owner and managing director Matt North.
The company initially started trading as a specialist engineering design consultancy working on a contract basis with a number of blue-chip motorsport companies.
The main focus of the company's operations then was in the research, development and design of specific test equipment (i.e. for examining and measuring components' and assemblies' strength, durability, safety etc.).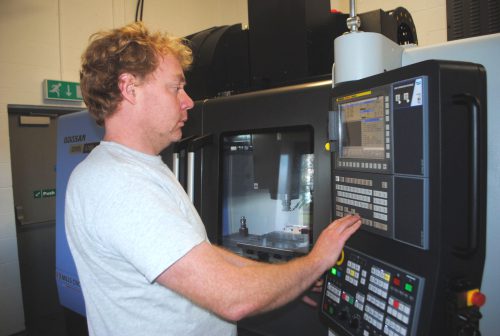 In June 2020, at the end of its latest contract and with the pandemic outbreak impacting on its ability to secure new contract work, Matt North decided to make his long term vision for the company a reality, and put into operation his plan to augment MRN Engineering's range of services to include a high-end and bespoke manufacturing and machining capabilities.
Says Matt North:
"I had always intended the company to develop and grow, and become a 'one-stop-shop' solutions provider.

"Covid-19 acted as the catalyst and, from June 2020, I set about building and launching the machining/manufacturing arm of the company."
First things first
To all intents and purposes, although not starting entirely from scratch, the decision to significantly expand MRN Engineering's services and capabilities involved a similar level of preparation and planning required of any new business start-up.
The first few months (from June to September 2020) involved: i) creating a robust business plan setting out the company's aims and objectives, financial predictions, market analysis, product and service differentiators etc.; ii) identifying the right location and suitable premises for the new business; iii) investing in the right advanced technologies, commensurate with the company's vision, aims and objectives.
Business Plan
MRN Engineering's vision was (and is) to provide customers with a specialist design and manufacturing service. The company's initial (and main) focus would be on the motorsport sector and would involve the design and manufacture of test equipment, and customised and prototype parts.
Explains Matt North:
"Essentially I was playing to my strengths – combining my design engineering knowledge and experience with my manufacturing/production know-how to create a unique offering.

"Having worked in the motorsport and automotive sectors for a considerable number of years I knew the market…had established strong relationships (and had a good reputation) with key decision makers in a number of 'target' companies…and was confident that providing a seamless 'design-to-manufacturing' service could, and would be, a success."
Location and premises
The decision to operate from the outskirts of Banbury (Oxfordshire) was made for a number of reasons:
a) Proximity to a number of UK-based motorsport companies and their supply chains
b) Proximity to (Matt North's) home
Continues Matt North:
"Although I already knew the location well I did spend considerable time inspecting and selecting the most suitable premises in terms of size, services and facilities, cost, communication and transport links etc.

"Finding the right premises was a critically important decision – amongst many other critically important decisions!"
The technology decisions
MRN Engineering invested in a new Doosan DNM 5700 vertical machining centre. The company made this decision for a number of reasons.
Explains Matt North:
"Right from the outset I made the decision to invest in a 'new' as opposed to a 'used/pre-owned' machine tool.

"Although there are no doubt some great used machines on the market, the price/cost differential between a good, well looked after used machine and a new one – isn't as big as one might expect.

"I also believed the company's reputation in the motorsport sector, with its emphasis on high accuracies and repeatability's, and the incredibly short lead times involved, would be best served through the acquisition of a new (and as a result) more reliable machine."
Having decided on a new machine Matt North then researched the market to identify the most suitable machining centre and machine tool supplier.
The Doosan DNM 5700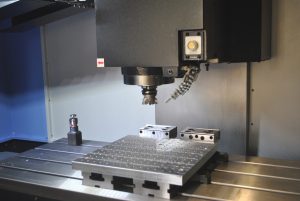 The Doosan DNM 5700 is a rigidly-built, high-performance 3-axis vertical machining centre equipped with a directly-driven (12,000rpm) spindle that features roller LM guideways, a 30-position (quick-change) ATC and a 1300mm x 570mm work table.
Explains Matt North:
"I could have gone for something smaller and for a machine that wasn't as well specced as the DNM 5700. However, I needed a machine that was big and powerful enough to machine 'large', complex and high-precision prototype parts (often involving long cycle times), as well as one that could machine multiple parts, quickly, in a single set-up."

"Having researched the market and spoken to a number of colleagues and peers, who extolled the virtues of Mills CNC (in particular the company's after-sales service and support), I discussed my requirements with sales and technical staff at Mills and made the decision to invest in the Doosan DNM 5700."
The machine, with its two year warranty, was installed at MRN Engineering's facility in the first week of September and was, for increased productivity and process reliability, also supplied with a Blum TC50 touch probe and a Blum ZX Speed IR tool setting probe.
The future
The DNM 5700 has been installed at MRN Engineering's facility for three months and hasn't missed a beat.
As intended, it is being used to machine low-volume high-precision prototypes and parts for the motorsport sector, as well as to machine higher volume production parts for a number of 'other' customers.
Says Matt North:
"I wasn't really expecting to be earning money during the first three months of operation – but I have exceeded these expectations – in no small part down to the acquisition of the DNM 5700.

"To further improve our productivity and re-emphasise our commitment to quality, we have recently invested in a CMM and, in the near future, will look to strengthen our machining and manufacturing capabilities still further.

"Watch this space!'
To find out more visit www.mrne.co.uk