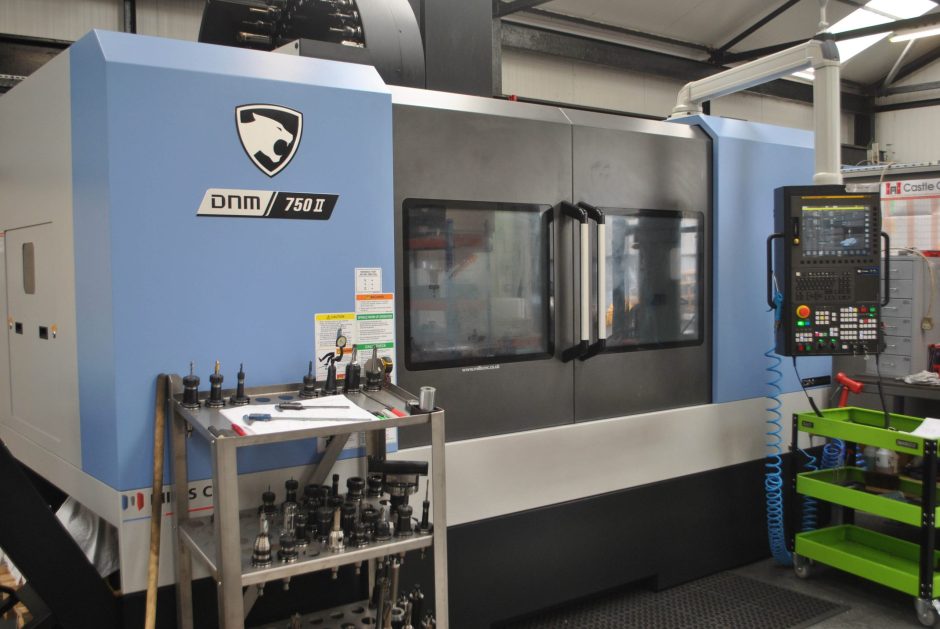 Precision subcontract specialist's decision to invest in its first DN Solutions' machines from Mills CNC significantly improves the company's in-house machining capacity and capabilities at a stroke, enabling it to secure new machining contracts and achieve a rapid increase in turnover – by over 30% in less than six months!
Mills CNC, the exclusive distributor of DN Solutions' and Zayer machine tools in the UK and Ireland, has recently supplied Wordsley General Engineering Ltd., a precision subcontract specialist based in Stourbridge, West Midlands, with two new, large-capacity machines.
The machines – a DNM 750 II vertical machining centre and a Puma 4100LB horizontal lathe – were installed at the company's 2,400sq. ft. machine shop facility in May and July 2023, respectively, and are the first DN Solutions' machines the company has acquired in its 14-year history.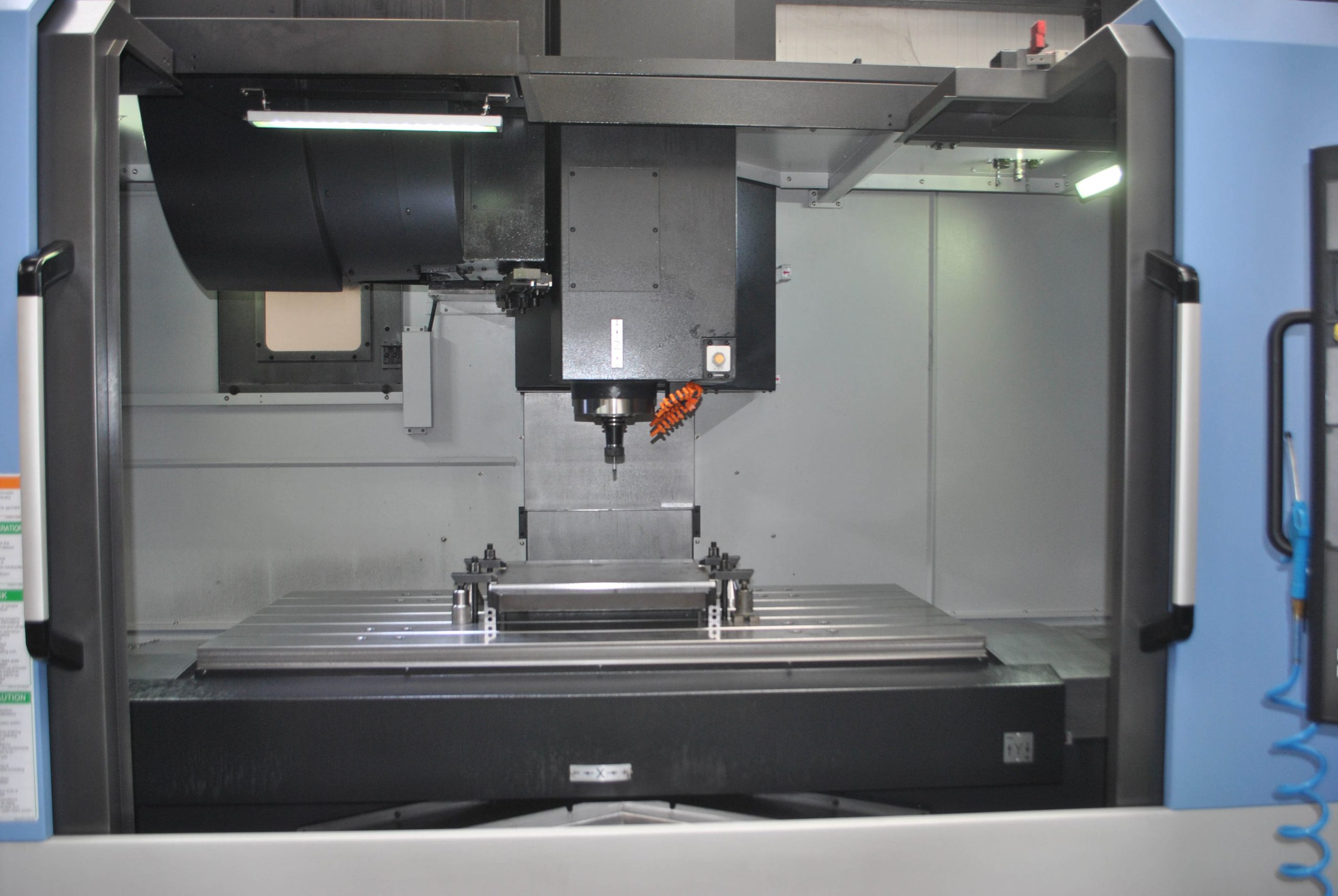 Wordsley General Engineering is a small company with a young and dynamic workforce and a reputation for achieving and delivering engineering excellence. Established in 2009, and today employing eight members of staff, the company provides high-quality machined components to a diverse range of customers operating within numerous industries and sectors in the UK. A specific strength the company is renowned for is the fast and precise processing of precision sub-contract components.
Machined from solid bar and billet, as well as castings and forgings, components machined by Wordsley General Engineering, are characterised by their complexity, and by their tight 'tied-up' tolerances and high surface finish requirements. These parts, typically made from steel, stainless steels and aluminium, are machined in small to medium volumes with batch sizes varying from one-offs (that includes prototypes and pre-production parts) through to 500-off.
Wordsley General Engineering is a company committed to continuous improvement. It is passionate about delivering best-in-class machined components to its customers…delivered on time…and in budget. And, to ensure future growth and profitability, is always looking at ways in which it can differentiate itself in the market and exploit new business opportunities.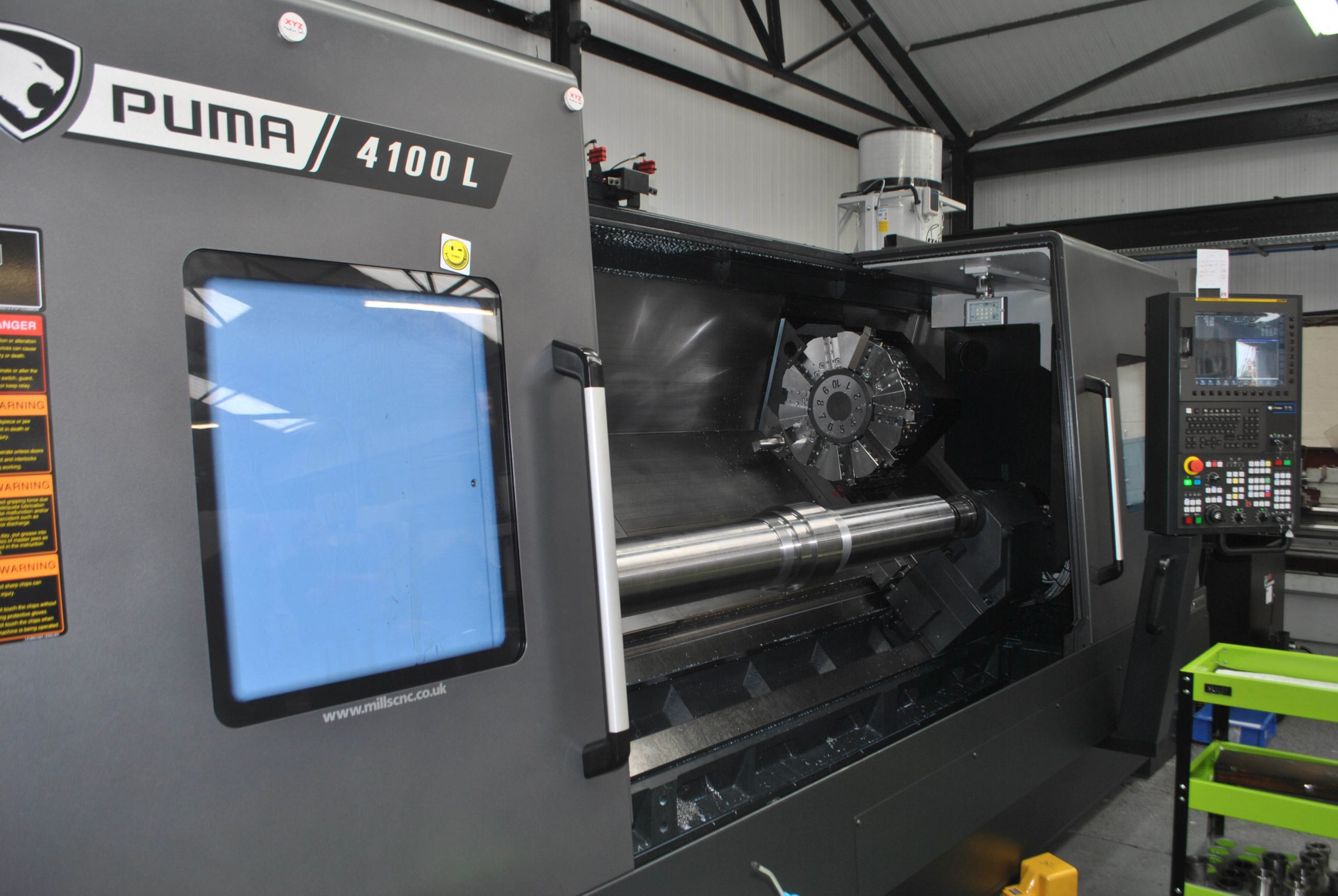 Back in late 2022, with the disruption caused by pandemic firmly in its rear view mirror, Wordsley General Engineering made the strategic decision to strengthen its in-house milling capacity and capabilities by investing in a new machining centre.
"The objective was to invest in a new, large capacity machine that would enable us to secure contracts, from new and existing customers, for machining larger-sized components that, in the past, would have been out of our reach.
"We did our homework on the size and specification of the new machine tool we were looking to acquire and, naturally, first approached our existing machining centre supplier with our requirements."
Adam Tarbet, Owner and Managing Director of Wordsley General Engineering
Serendipity
Believing that the response it received from this supplier was not as competitive as it needed to be, Wordsley General Engineering cast its net wider and, after discussions with employees, contacted Mills CNC.
"We had recently appointed a highly-experienced machinist (in August 2022) who, in his previous employment, had worked on Doosan machines from Mills CNC and extolled the virtues of both.
"Up to that point we always believed that Doosan/DN Solutions' machines were going to be too expensive but, after discussions with representatives from Mills CNC, we were pleasantly surprised with the new machine tool package they put together for us."
Adam Tarbet, Owner and Managing Director of Wordsley General Engineering
The machine Mills CNC recommended to Wordsley General Engineering was a DN Solutions' DNM 750 II.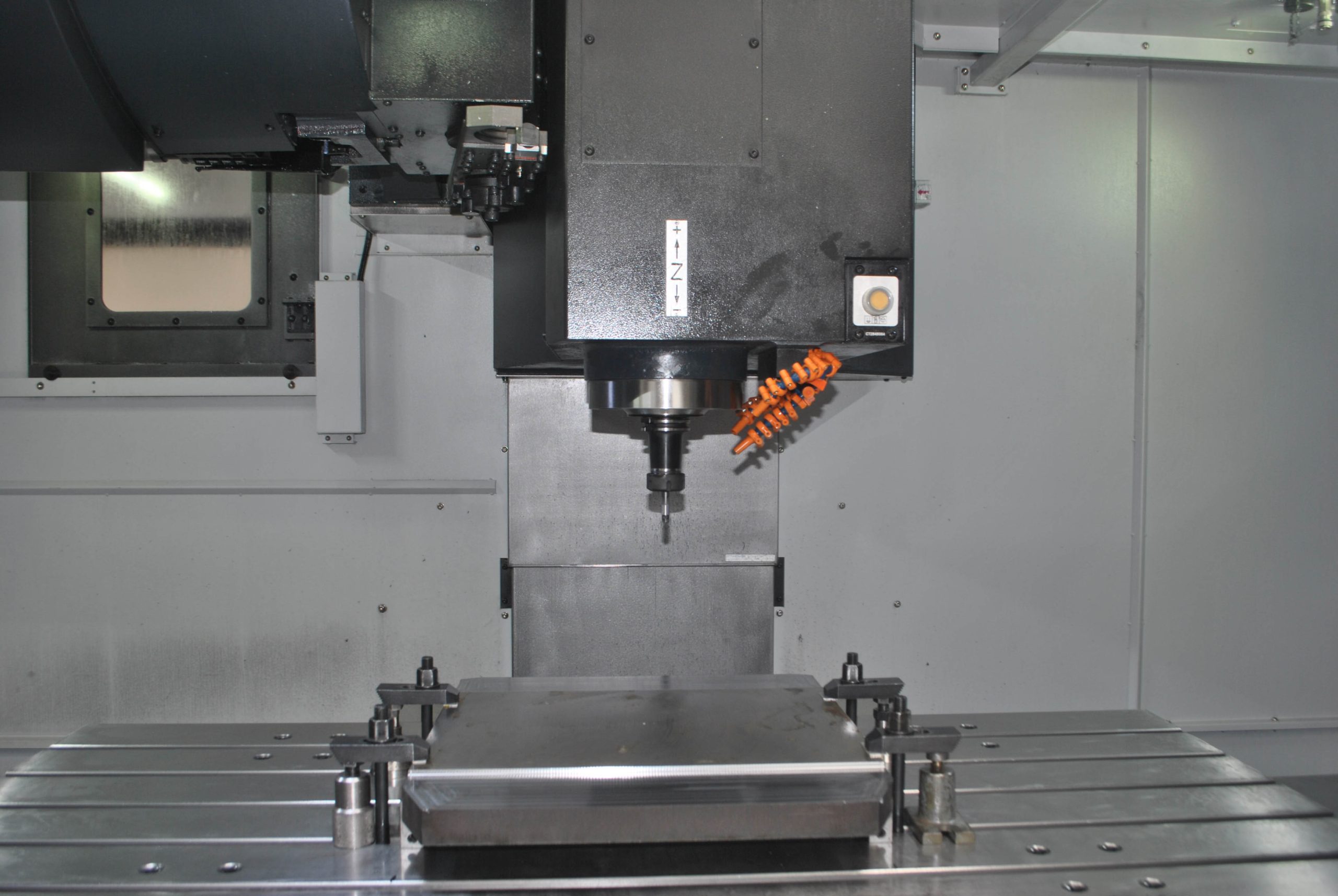 DNM 750 II
The DNM 750 II is a large-capacity, 3-axis vertical machining centre equipped with a powerful, high-torque 15.6kW/12,000rpm Big Plus spindle (165.5N-m), a 40-tool position ATC, a large worktable and the advanced Fanuc 0iTP control with a 15" touchscreen iHMI.
The DNM 750 II is fast and flexible and features 24-30m/min rapids, linear guides, through-spindle-coolant capability and a spindle chiller. The model supplied to Wordsley Engineering was also delivered with a Nikken 260 4th-axis unit for fast part indexing.
"The DNM 750 II is a heavy-duty machining centre,
"Its 1630mm x 750mm worktable enables us to machine large components and/or smaller components in a single set-up, and its rigid design and build means we can ramp up speeds and feeds, and take more aggressive depths of cut, when required, to help reduce cycle times and increase work throughput."
Adam Tarbet, Owner and Managing Director of Wordsley General Engineering
According to Adam Tarbet, the DNM 750 II, despite only recently being installed, has already had a dramatic impact on the company's turnover, increasing it by 30% in less than six months.
With such a positive experience of DN Solutions' machine tool technology, it was no surprise that Wordsley General Engineering approached Mills CNC when looking to improve its turning capabilities in June 2023.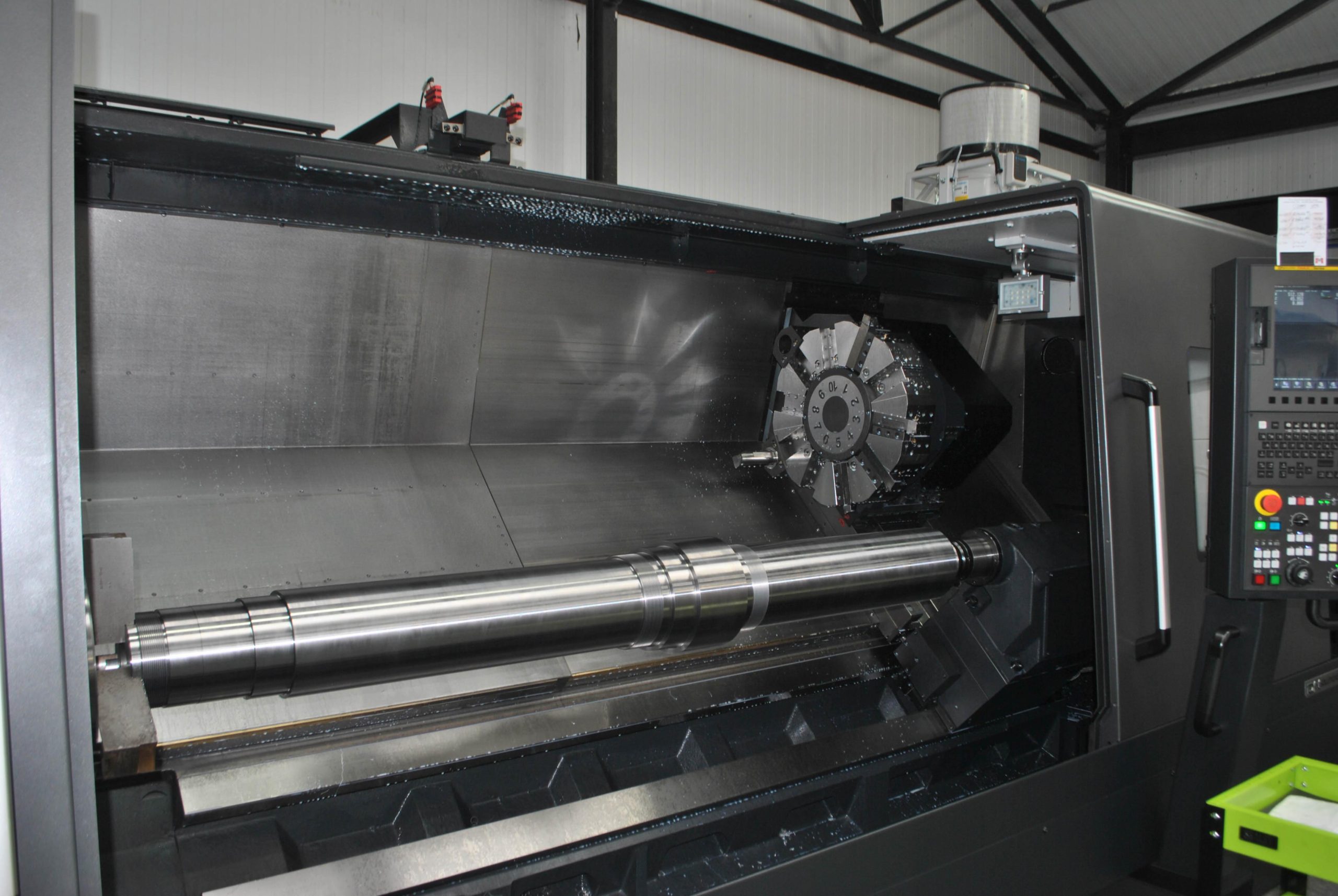 Puma 4100LB
"We contacted Mills CNC as we needed to increase our in-house turning capacity.
"We were looking at investing in a proven, heavy-duty lathe with a large turning diameter and turning length and, following in-depth discussions with Mills, we decided to invest in a new 15" chuck/116.5 bar capacity, box guideway Puma 4100LB."
Adam Tarbet, Owner and Managing Director of Wordsley General Engineering
The Fanuc-controlled Puma 4100LB provides Wordsley General Engineering with a significant increase in its turning capacity and capabilities. The lathe has a maximum turning diameter of 550mm and maximum turning length of 2092mm, and is equipped with a powerful, gear-box driven 26kW/2,000rpm spindle, a servo-driven 10-station turret and a hydraulic manual tailstock.
The machine was also supplied with a Filtermist mist extraction unit, vital when machining castings, and was installed at Wordsley General Engineering's machine shop in July 2023, just four weeks after being ordered.
To increase the machine's productivity potential still further, a SLU4X steady rest was also ordered and, in the near future, an 18" chuck will be retro-fitted for larger chucking work.
"The Puma 4100LB is a beast of a machine.
"In addition to its impressive overall performance (i.e., speed, precision etc.), embedded functionality within its Fanuc control, like the variable speed option, enable boring operations to be undertaken without vibrations resulting in faster and more precise part processing."
Adam Tarbet, Owner and Managing Director of Wordsley General Engineering