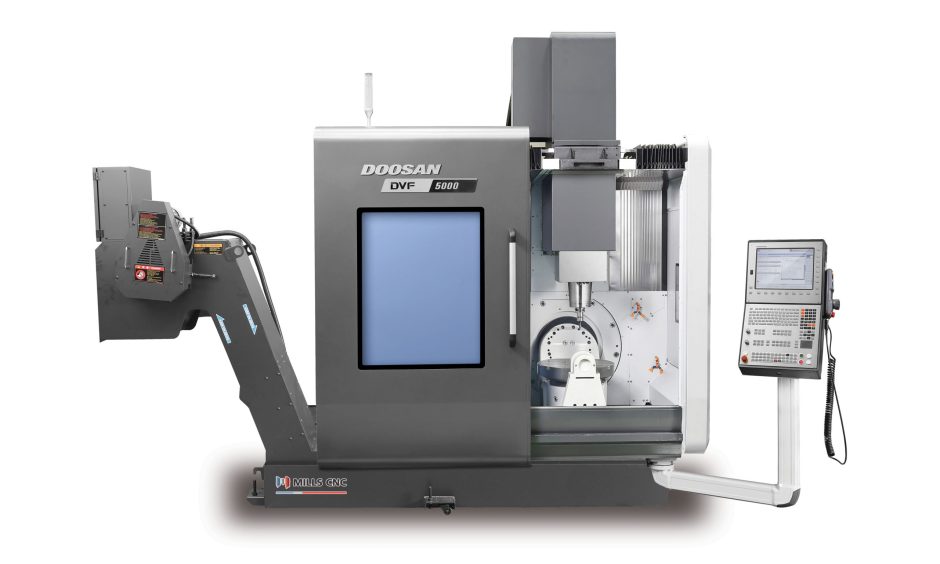 Mills CNC: Hall 18 Stand 520
Mills CNC to showcase 16 high-performance Doosan lathes and machining centres, an advanced automation solution and sophisticated machine monitoring technology on its innovative stand at MACH 2018.
Mills CNC, the exclusive distributor of Doosan machine tools in the UK and Ireland, has announced its plans for the MACH 2018 exhibition at the NEC in April (9 – 13th).
Mills CNC has always viewed the MACH Show as a critically important element of its marketing programme and, historically, has used the event to launch a number of new Doosan machines into the market as well as showcasing a range of its latest customer service initiatives to visitors.
The company also invests significant resources in its presence at MACH and regularly has the largest stand at the event.
At this year's MACH Show it's a similar situation with Mills showcasing 16 advanced Doosan lathes and machining centres from its 600m2 stand (Hall 18 Stand 520). The stand is also the location where visitors can see a sophisticated automation solution in action, and get the low-down on the latest 'Factory of the Future' machine monitoring technology from US-based Predator Software Inc.
Says Kevin Gilbert, Mills CNC's managing director:
"We will be showcasing an impressive cross-section of Doosan lathes and machining centres on our stand – many of which are new machines making their UK and/or MACH debuts.

"Doosan machine tools set new benchmarks for performance, productivity, reliability and best value. The machines we're taking to MACH highlight all of these attributes."
Doosan lathes and turning centres
Whether you're machining small or large components there is a Doosan lathe that will more than meet your requirements.
Mills is showcasing eight lathes on its stand.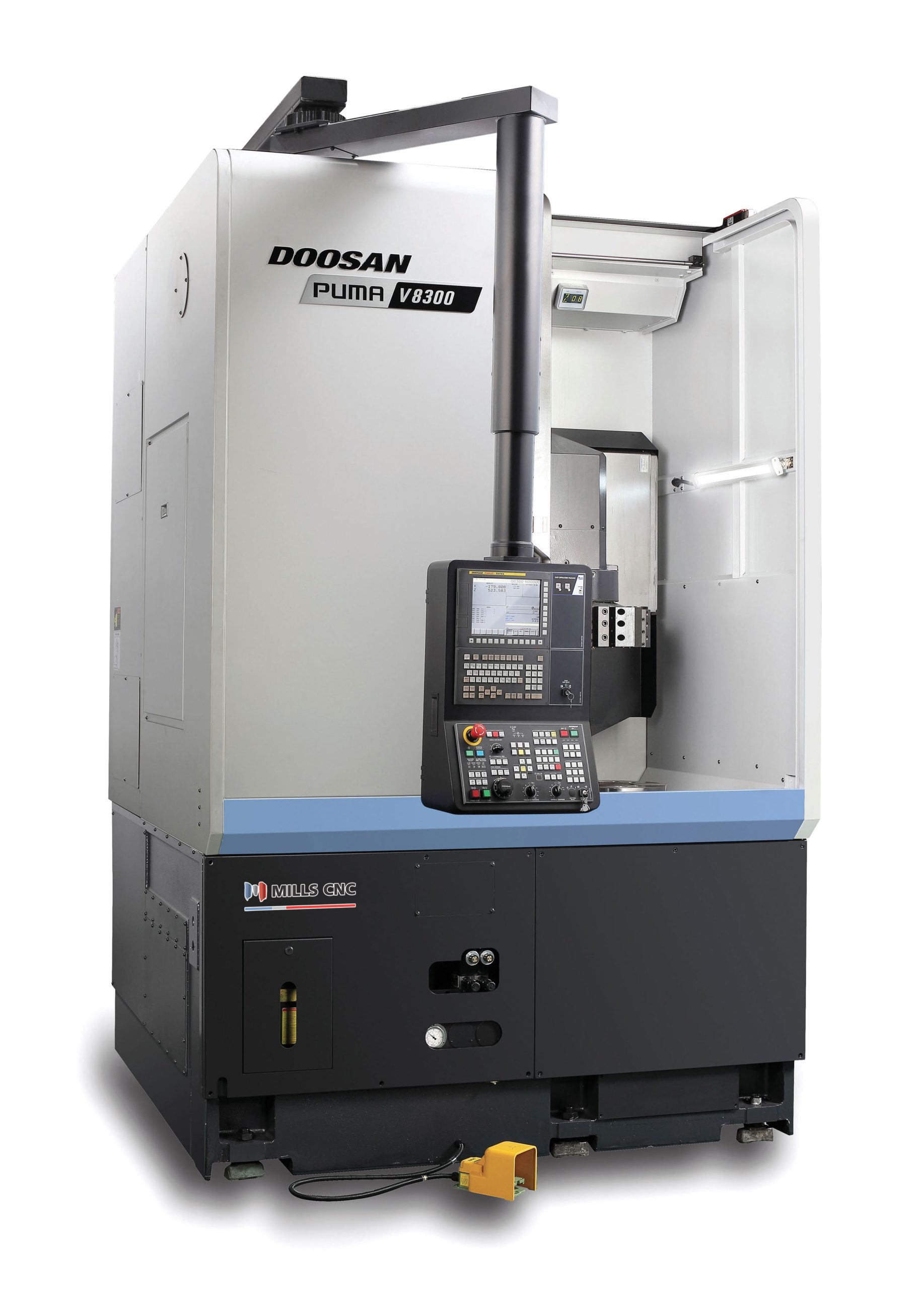 These include the new 10" chuck Puma 2600SY (sub-spindle, Y-axis) Mk II, the recently launched 12" chuck Puma GT 3100LM equipped with driven tooling capability, and the latest addition to Doosan's impressive vertical turning lathe range – the powerful Puma V8300M with driven tools and automatic tool changer.
All three models are available with a choice of the latest Fanuc or Siemens controls and will be under power at MACH, performing a range of challenging machining demonstrations all designed to showcase the machines' high-productivity, speed and precision.
For precision manufacturers looking for larger turning solutions Mills is showcasing a Puma 4100LMB and a Puma 700LM on its stand. And for small parts production two Lynx lathes – a Lynx 2100B and a Lynx 220LYSC (a long-bed lathe with Y-axis, sub-spindle and C-axis capabilities) are being exhibited.
 Doosan machining centres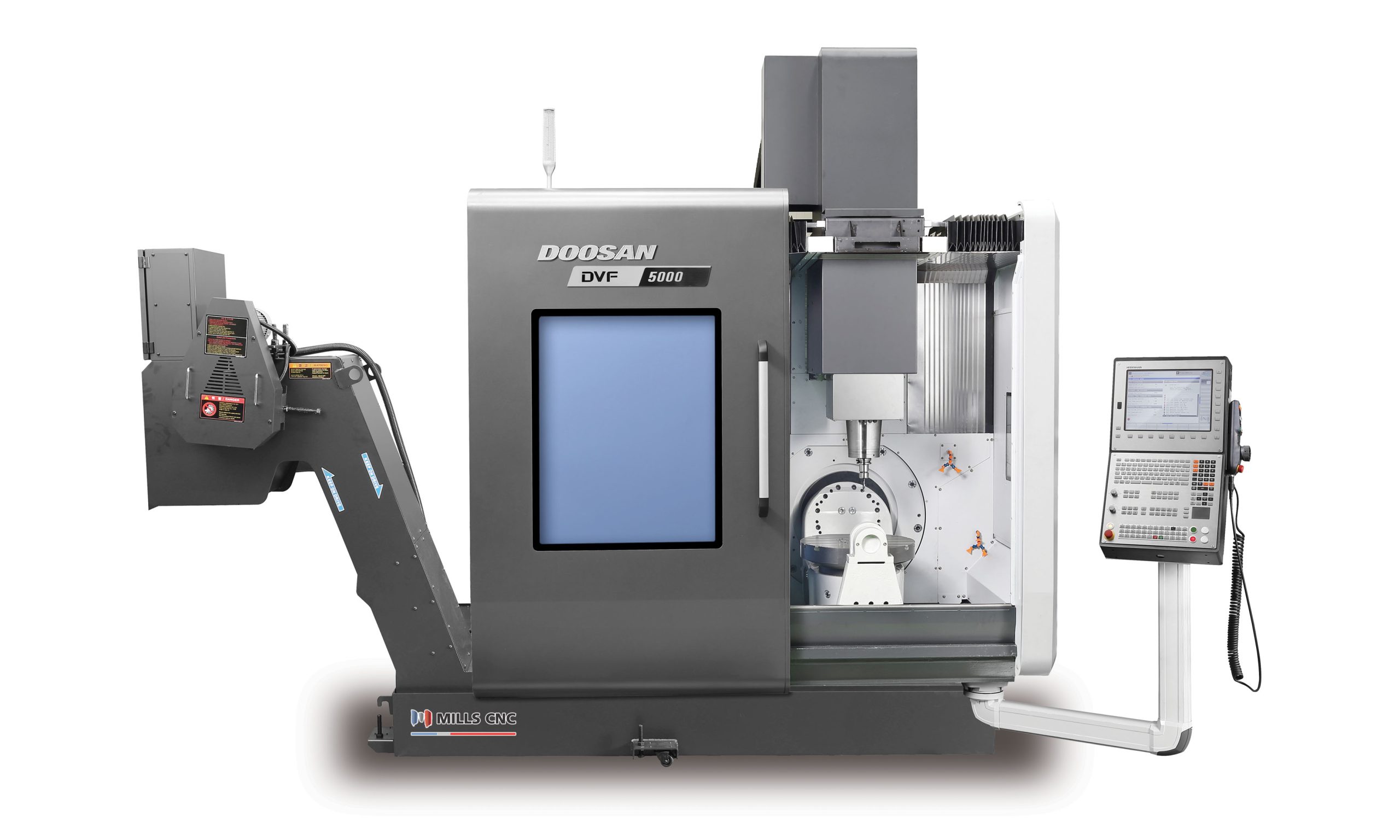 There are eight Doosan machining centres being exhibited on Mills' stand at MACH.
These comprise – two 5-axis machines which includes the new DVF 5000 machine that was recently launched to wide acclaim at EMO 2017; one large-capacity NHP4000 horizontal machining centre with a 60 tool magazine; one VC 3600 twin-table vertical machining centre, and four of Mills' best-selling vertical machining centres from the popular DNM-series which includes the new, compact DNM 4000 that is making its UK debut at MACH.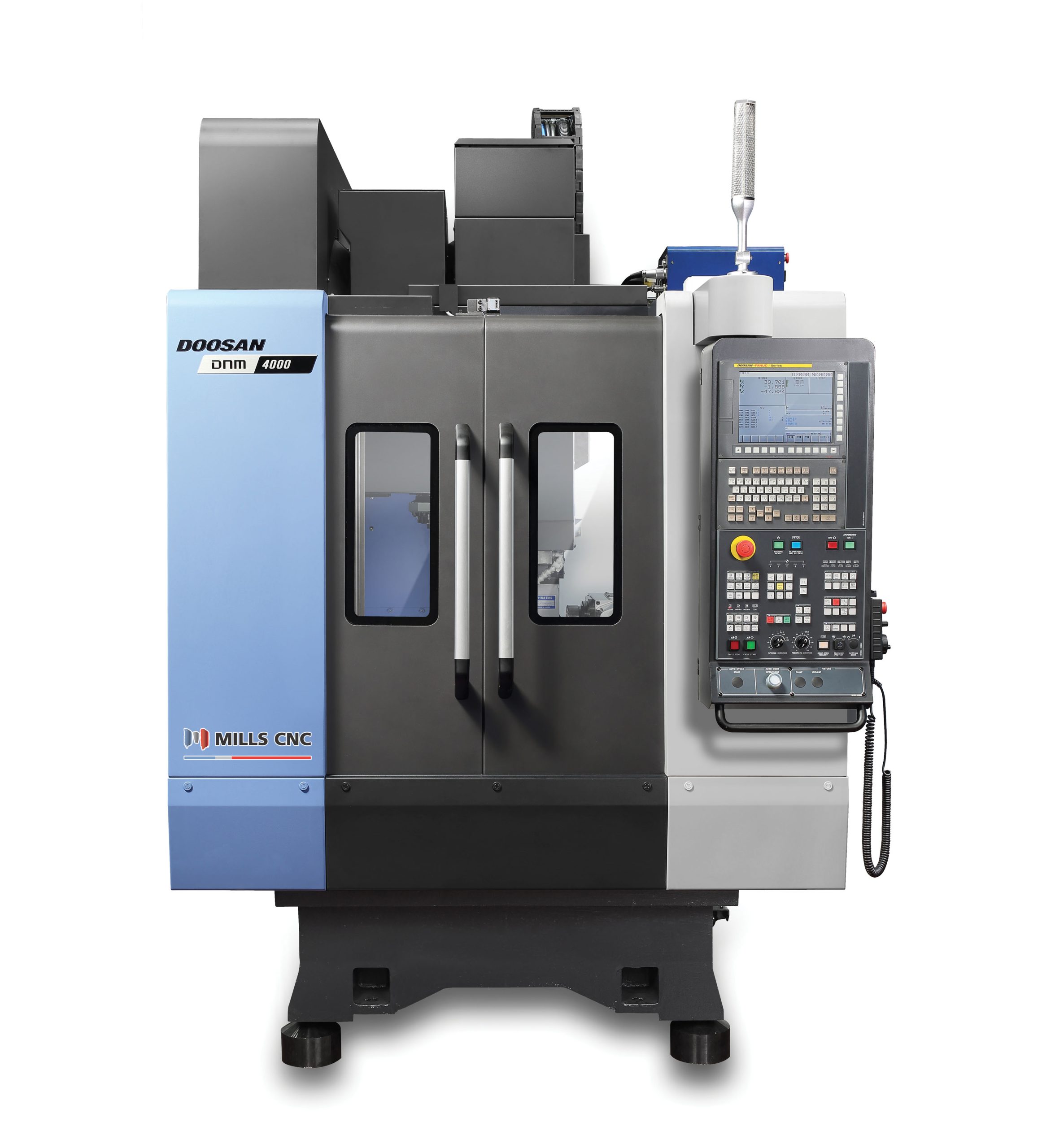 One of the DNM machines on view – the DNM 5700 is being showcased with an advanced ROBOJOB (Mill-Assist) automated workpiece load/unload system (from Hydrafeed) to further demonstrate the machine's high-productivity capabilities and potential.
Predator – Machine monitoring technology
Late last year The CNC Training Academy, Mills CNC's independently-operated training arm, concluded a deal with US-based Predator Software Inc. to become the exclusive distributor of Predator software solutions in the UK and Ireland.
The power and sophistication of Predator machine monitoring software and factor floor control technologies will be demonstrated on Mills' stand at MACH, with a number of the Doosan machines being networked to what is widely-regarded as one of the best-performing and easy-to-use 'Factory-of-the-Future' software solutions.
As well as being able to view (in real time) the status, and access performance metrics, of the Doosan machines installed with Predator Software, visitors can also visit the adjacent CNC Training Academy stand (Hall 18 Stand 622) where more information on Predator software, training and support is available.
Innovative stand design
Mills CNC's stand at MACH is both different and innovative, and has been designed as a venue within a venue complete with roads, street signs and traffic symbols.
The stand floor space is dissected by four main suitably-named arterial routes (Productivity Drive, Fast Lane, Precision Close and Higher Quality Street) that enable visitors to quickly and easily view the16 Doosan machines being exhibited on the stand, and which provide access to Mills' hospitality area – the aptly titled 'Manufacturers' Retreat'.
Concludes Kevin Gilbert:
 "We can confidently say that our stand at MACH, and the machines and technology solutions being showcased, will pull in the crowds.

"Few, if any other, exhibitors will be showcasing such a broad range of machine tools and technology innovations as Mills – and none, I'm sure, will have such a unique, appealing and interactive stand."