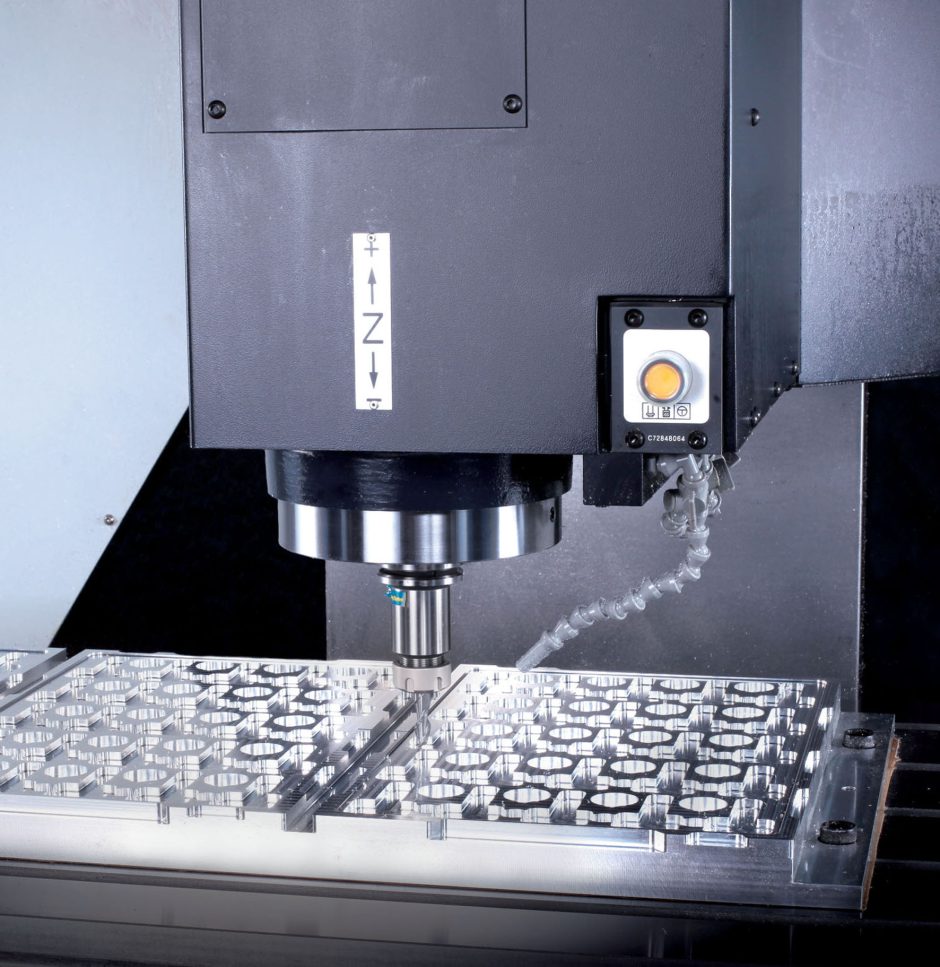 Doosan machine tools 'more than instrumental' in helping leading aerospace and petrochemical subcontract specialist to achieve future growth.
ADM Fine Machining Limited, based in Littlehampton has recently invested in a new, large-capacity Doosan DNM 650/50 II vertical machining centre from Mills CNC.
The machine joins ten previously purchased Doosan machines (five lathes and five vertical machining centres), the company now has at its disposal – and is being used (in conjunction with the other Doosan's) to machine high-precision, complex components for a diverse range of sectors, most notably for a growing number of aerospace, motorsport, medical, defence and petrochemical customers.
ADM Fine Machining Limited
ADM Fine Machining was established earlier this year following the acquisition of Fine Machining Limited, (Littlehampton), by specialist aerospace subcontractor, ADM Engineering Limited, (Petersfield).
The company, with its 30 strong workforce, operates from a 12,000 sq ft facility (in Littlehampton) that boasts separate, temperature-controlled inspection, clean-room testing and spacious sub- and assembly facilities, as well as a modern, well-resourced and cellular-structured machining area- replete with advanced, high-performance and multi-tasking machine tools.
Although the company may appear to be the 'new kids on the block', the wealth of engineering experience of the three company directors – Mr Geoff Holden (MD); Mr Nick Moore (Sales Director), and Mr Andrew Matthews (Technical Director) and of its highly-skilled staff – should leave no-one in any doubt about the company's engineering excellence and impressive manufacturing credentials.
ADM Fine Machining's ISO 9000 accreditation and its intention to secure AS 9100 approval in the very near future provide further evidence of ADM Fine Machining's manufacturing pedigree.
Market Differentiation
The company, unlike many subcontractors, is not positioned at the end of its customers' supply chains. Instead, using its collective experience and expertise, ADM Fine Machining is committed to 'adding value', and building long-term, mutually-beneficial 'partnership" relationships with customers built on integrity and the ability to deliver high-quality and cost-competitive and often critical precision machined parts and assemblies on time…every time.
A key in-house strength that has enabled (and will continue to enable) the company to move up its customers' supply and value chains is its understanding of, and ability to machine, hard and difficult-to-machine materials i.e. Inconels, Duplex Stainless Steels, Hastelloy, Titanium alloys etc., as well as aluminium, numerous grades of steel and a range of engineering plastics.
Explains Peter Howell, Business Development Director:
"To achieve the high part accuracies and surface finishes expected by our customers requires in-depth knowledge concerning the machinability of different materials…and having access to high-performance machine tools.

"The Doosan lathes and machining centres we have invested in have a rigid design and build, have powerful high-torque spindle capabilities and are thermally stable…all pre-requisites for machining tough materials."
Another important feature common across all ADM Fine Machining's (Doosan) machine tools is their multi-tasking functionality with the company's Puma lathes having driven tooling capability and its machining centres being supplied with 4th-axis units.
Comments Peter Howell:
"To achieve our customers' tight deadlines, and to ensure fast and efficient throughput we invest in multi-tasking machines which help reduce set-up and cycle times, and also improve accuracy due to less fixturing/re-fixturing operations being required."
Simultaneous Engineering
ADM Fine Machining's in-house expertise enables it to provide 'simultaneous' engineering consultancy services to customers.
Essentially, simultaneous or concurrent engineering, describes a management approach where all aspects of a manufacturing project are planned and agreed (in advance) with teams responsible for delivering elements of the project.
Suppliers, such as ADM Fine Machining, are increasingly involved in these types of relationships, so that any possible issues or delays in developing and implementing reliable and repeatable machining processes are anticipated (and solved) in advance, or are avoided altogether.
A recent example with a petrochemical customer involved the manufacture of high-pressure needle valves made from Inconel 625.
ADM Fine Machining's knowledge and expertise in machining the nickel-based super alloy was instrumental in re-designing the part specification.
Doosan DNM 650/50 II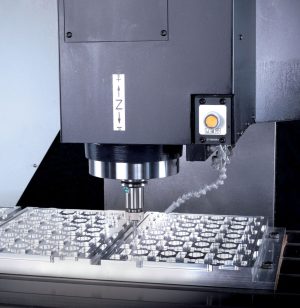 The Doosan DNM 650/50 II is a large-capacity vertical machining centre with 1270mm x 670mm x 625 mm travels (X, Y and Z), a generous sized table (1300mm x 670mm) and a powerful direct-drive spindle (18.5kW/12000rpm).
As well as its technical specification the machine was also acquired because it was supplied by Mills CNC and, as a consequence, is backed by Mills' after-sales service and support.
Says Nick Moore, ADM Fine Machining's Sales Director:
"I have dealt with Mills for many years and rate their service backup as being the best in the business.

"If one of our machines goes down or if we need a part we can rely on Mills to be on the case straightaway and that, when you're working round the clock to tight deadlines is of critical importance to us and to our customers."