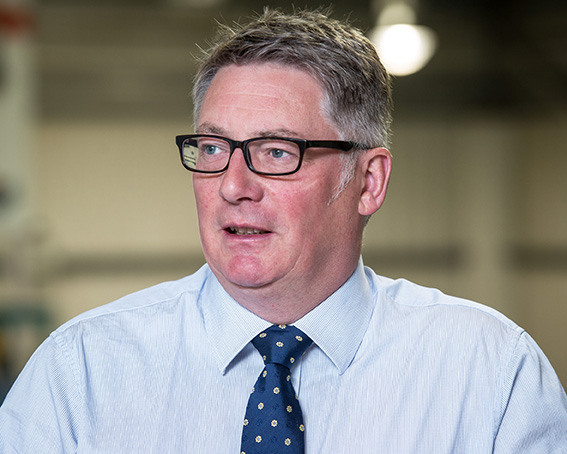 Mills CNC announces dates for first Open House in over ten years.
Mills CNC, the exclusive distributor of Doosan machine tools in the UK and Ireland, and home of the CNC Training Academy, has announced that it will hold an Open House (its first in over ten years) at the company's Technology Campus facility in Leamington on 4th and 5th of November.
Branded 'Infinite Opportunities', the Open House is being used, in part, to showcase a range of new and innovative Doosan machine tools that have recently been launched into the UK – many of which made their debuts at the DIMF Show (Doosan International Machine Tool Fair) in South Korea in May 2015.
The Open House is also the ideal platform for Mills to promote its new Control Centre and Turnkey Development Centre facilities, and for Open House attendees to see the company's new 25,000 square foot Operations Centre where over 70 new Doosan machines are held in-stock at any given time.
Explains Mills' Managing Director, Kevin Gilbert:
"There's always lots going on at Mills and this year is no different. Certainly as far as new Doosan machine tool introductions are concerned – this year has been truly exceptional.
"Rather than waiting until next year's MACH Show to unveil these machines we decided that precision component manufacturers needed to see (and take advantage of) these machines now – hence the reason for holding an Open House now."
New machine highlights
Pride of place at the Infinite Opportunities event goes to a number of new Doosan machines which include:
The Super SMX 3100 12" chuck multi-tasking mill-turn centre – the third generation incarnation of Doosan's bestselling MX range which now features ram-driven Y-axis linear movement rather than the previous compound slide configuration. Featuring a highly robust construction, the new machine is equipped with a large Y-axis travel (300mm), and its innovative design, ergonomic build and aesthetic looks all helped the SMX 3100 win the international RED DOT product design award.
Also being showcased is the new Doosan VCF 850 series of 5-axis machines. These travelling column machines are inherently versatile and can be supplied with either a 2m or 3m fixed bed; a top-mounted or embedded table; a swivel-head spindle and centre partition for increased flexibility.
Doosan's Puma range of large turning centres has also been significantly upgraded and at Infinite Opportunities a new Puma 5100LYB will be showcased. This 21" chuck machine is a powerful and accurate long-bed lathe and, being equipped with a 150mm Y-axis, is incredibly productive too.
These machines plus a Doosan GT 2100M lathe integrated with a Fanuc robot to create a flexible manufacturing cell; Mills' recently-launched Siemens controlled DNM vertical machining centres, and the ever-popular best-selling Y-axis Lynx lathe range means that, technology-wise, there is something for everyone at Infinite Opportunities.
Service highlights
Mills' Open House isn't just about new machine tools – important as they are.
The company's new Control Centre – a state-of-the-art learning facility where customers can see and find out more about the three different CNC control systems available on Doosan machines (Fanuc, Heidenhain and Siemens), will be showcased as will Mills' new Turnkey Development Centre where complex manufacturing turnkey and process improvement solutions are designed, developed, tested and proved out for customers.
Concludes Kevin Gilbert:
"Our customers, I know, will be excited and inspired by the new Doosan machine tools being showcased at the Open House. For those manufacturers who aren't yet customers of ours but who may be intrigued about what Mills can offer them – I would urge them to take time out and visit us on either the 4th or the 5th of November to find out more."
Manufacturers wishing to attend Mills' Infinite Opportunities should call 01926 736736 or contact us to register.