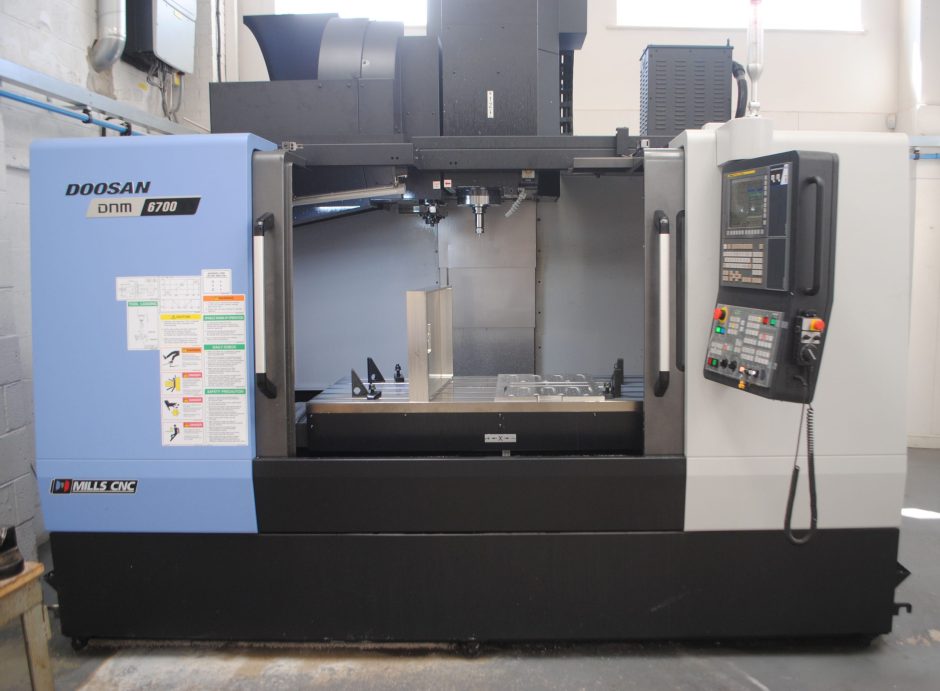 New Doosan DNM 6700 ticks all the right boxes for packaging specialist.
Ashbourne-based market-leading design and manufacturer of bespoke vacuum and pressure formed plastic packaging solutions – Thermoform Ltd – has recently invested in a new large-capacity Doosan 3-axis Fanuc-controlled vertical machining centre supplied by Mills CNC.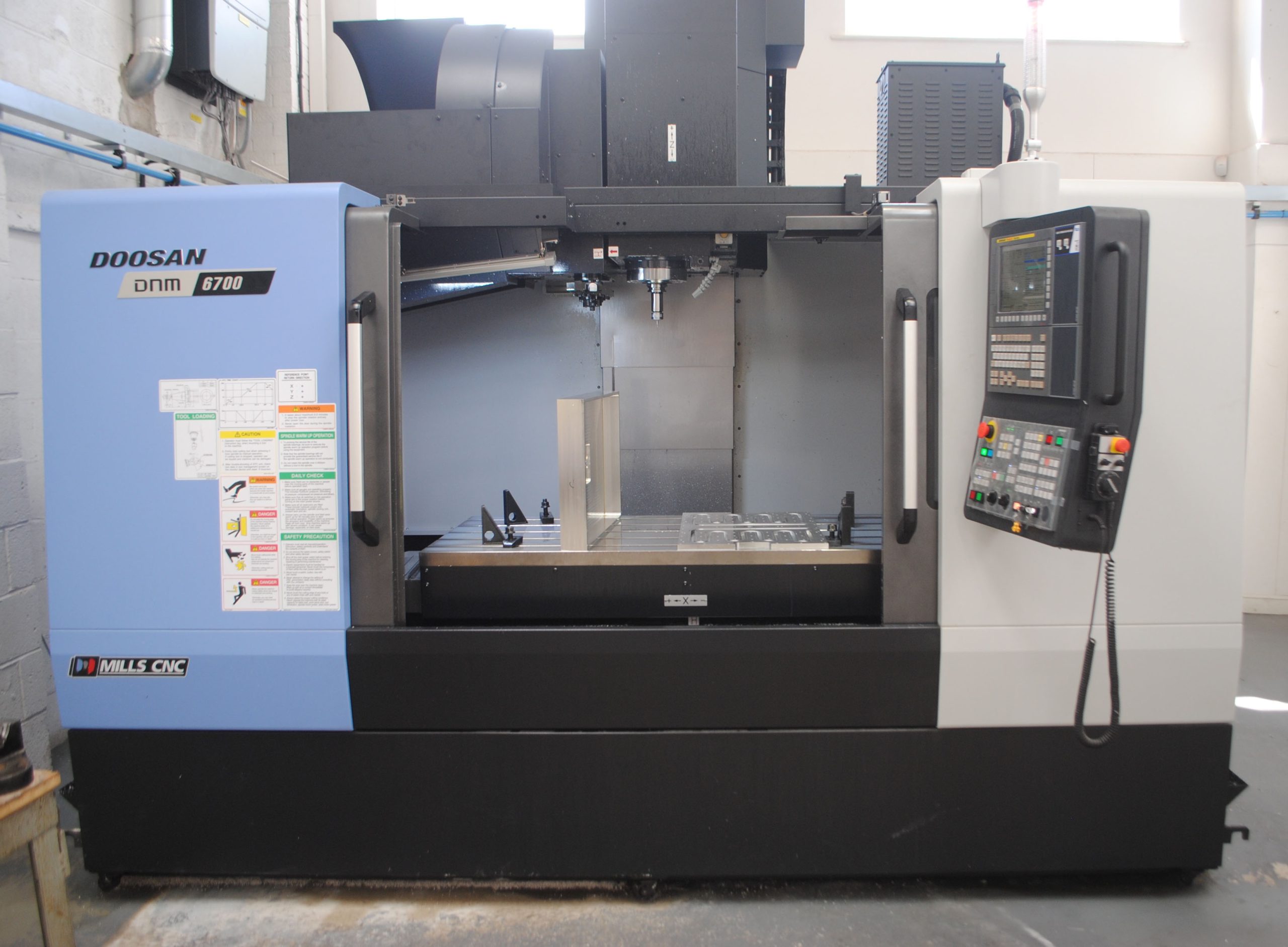 The machine, a DNM 6700, was installed in the company's in-house toolroom facility in July 2017 and, just a couple of days following its delivery, was being put through its paces machining complex, high-precision prototype and production-ready aluminium mould tool parts.
These mould tools, when completed, are used by Thermoform to manufacture (at its adjacent 24/7 production facility) bespoke (often) high-volume 'thin gauge' plastic trays, clamshells, blisters, hinged containers etc., for a diverse and growing range of customers operating in the confectionary and bakery, meat, fruit and vegetable, pharmaceutical, toiletries, electronics and DIY sectors.
Thermoform manufactures some 70 million plastic parts annually…and demand for its products, fuelled by organic growth and new contract 'wins', has gown exponentially in recent years.
This upsurge in demand was putting pressure on the company's toolroom: in particular its in-house CNC machining capacity and capabilities.
Following a review of its machining resources (undertaken at the start of the year and conducted as part of a company-wide continuous improvement programme) – it was determined that additional CNC machining capability was required…sooner rather than later.
Explains Matthew Perks, Thermoform's Managing Director:
"From April to December we experience significant demand for our products…driven in the main by our confectionary customers as they gear up for Christmas, Valentine's Day and Easter.

"The seasonal nature of our business (combined with significant year-on-year growth in sales per se) means that we need new mould tools to be designed, developed, tested and approved in double-quick time to meet our own in-house production schedules and our customer delivery requirements.

"One of our company's Unique Selling Points (USPs) is achieving fast turnaround times and we realised that if we did not invest in additional CNC machining capability in our toolroom – this could be compromised."
In Spring 2017 the company began an extensive search into the market investigating not just different machine tools and their availability…but also the strengths and capabilities of individual machine tool suppliers.
New machine tool – search criteria
 The new machine tool required by Thermoform needed to tick a number of boxes. These included:
Capacity
Power and cutting capability
Availability
Service and support
Doosan DNM 6700 – capacity
"We are no strangers to CNC machine tools or CNC machining and, since 2001, have invested in three high-speed vertical machining centres.", explains Matthew Perks.

"However, although these machines continue to perform well and deliver excellent component accuracies when machining 'smaller' mould tool parts – they were found wanting when machining larger mould tool components i.e. aluminium base plates."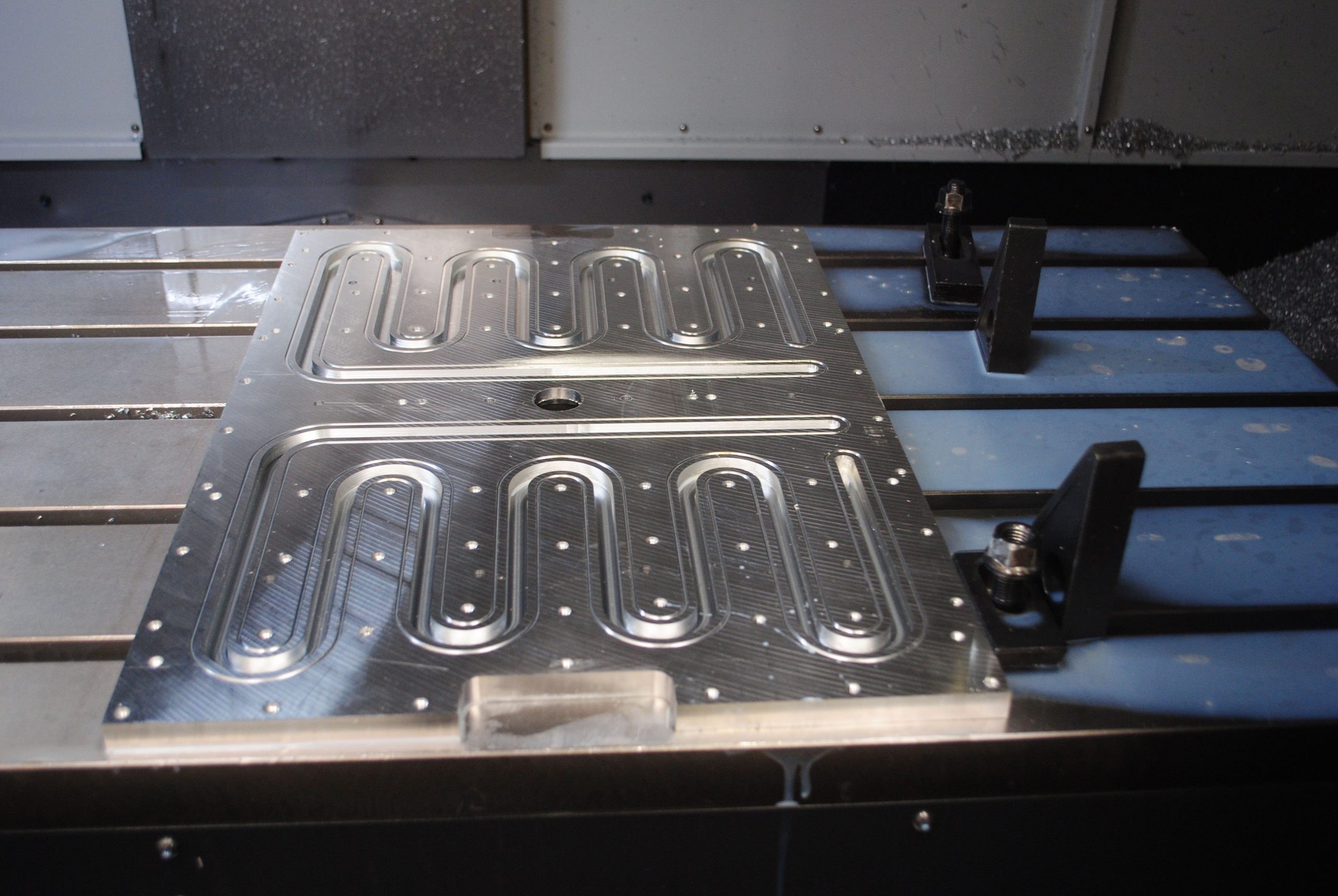 Prior to investing in the DNM 6700, these aluminium plates had to be machined in a number of set-ups on the company's existing machines.
Because the size of the parts exceeded the machines' table and travel capacities, the machines were having to be stopped to enable parts to be moved and to allow the required re-fixturing/re-clamping operations to be performed.
This clearly had a negative impact on productivity and cycle times…and created machining bottlenecks in the toolroom.
Having to reposition parts also affected part quality and accuracy – and often resulted in the creation of unwanted tooling 'step' marks when machining continuous mould tool features (such as strategically-positioned cooling and heating channels etc.), that ran across the width and height of the plates.
The DNM 6700 machine is a large-capacity machine quipped with a generous-sized work table (1500mm x 670mm) and impressive axis travels (X-axis:1300mm x Y-axis: 670mm x Z-axis: 625mm).
Says Matthew Perks:
"The investment in the DNM 6700 enables us to machine large (as well as multiple smaller) parts in one set-up. As a consequence cycle times have improved and bottlenecks have been eased."
Doosan DNM 6700 – cutting capability
Powerful, high-torque spindle capability was also a key consideration for Thermoform in its machine tool search – as was the machine's ability to perform high-accuracy and repeatable rigid tapping operations.
Explains Matthew Perks:
"High precision machining capability was a particular requirement. We machine mould tool components from solid (aluminium) and, from a productivity perspective, a machine that could achieve and deliver accurate high-volumetric removal rates was a 'must' for us."
The DNM 6700 is equipped with powerful high-torque (118 N-m) direct-drive spindle technology (18.7kW/12,000rpm). This technology makes the machine ideal for high accuracy roughing and finishing operations, and for fast and reliable rigid tapping.
Doosan DNM 6700 – availability
To meet the demand from its production facility for high-quality mould tools Thermoform needed the required machine to be installed in its toolroom as quickly as possible.
The Doosan DNM 6700 (one of Mills CNC's staple vertical machining centres) was available immediately from stock from Mills' Technology Campus facility in Leamington, and was delivered, installed and commissioned in double-quick time.
Says Matthew Perks:
"Installation was smooth and trouble-free. After only a couple of days we were up and running and cutting metal."
Doosan DNM 6700 – service and support
A key selling point of Doosan machine tools in the UK and Ireland is the pre- and after-sales service and support provided by Mills CNC.
Says Matthew Perks:
"We were impressed by Mills' approach and our experience in dealing with Mills (machine tool sale, delivery and installation, and training) has been positive."
Summary
Although still early days Thermoform's investment in a new Doosan DNM 6700 vertical machining centre is already paying dividends.
A recent example of the power and performance of the DNM 6700 has seen a massive reduction in cycle time when machining a specific mould tool component – down from 8 hours to just 48 minutes!