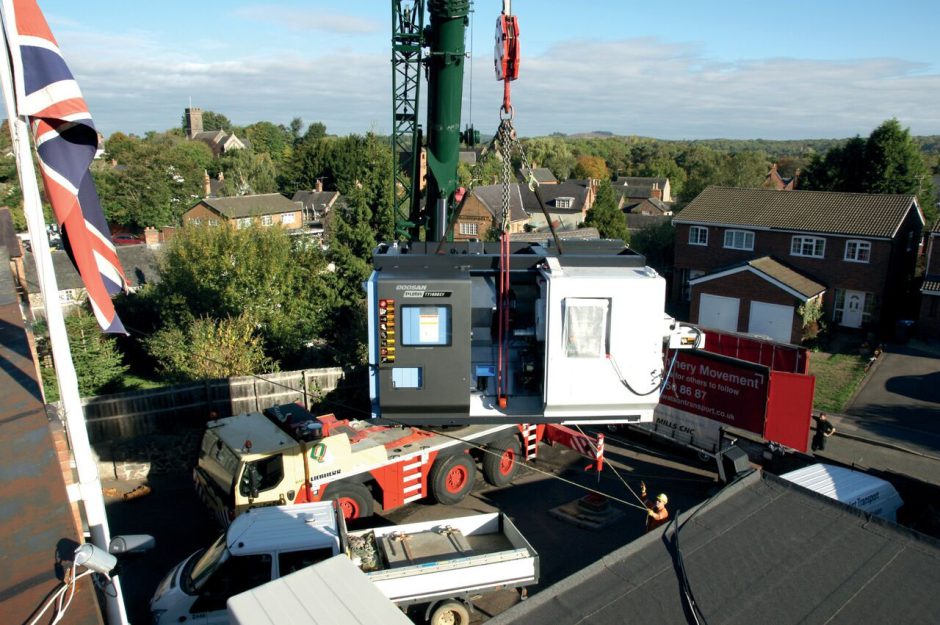 Mills CNC's extensive and well-resourced after-sales and service operation ensures, amongst other advantages, fast, efficient and trouble-free machine tool delivery, installation and commissioning.
A large percentage of the headline news generated by, and about, Mills CNC concerns the company's year-on-year strong sales performance, the depth and breadth of the Doosan machine tool range available to UK and Irish component manufacturers, and specific case studies that focus on individual customers using and applying Doosan machine tool technologies in their manufacturing facilities.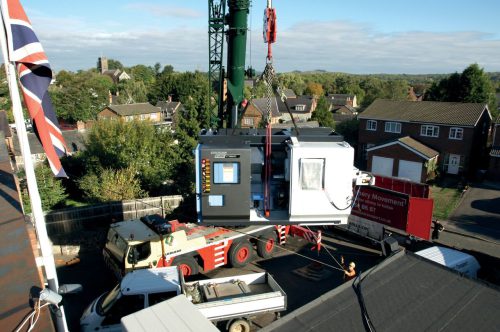 However, a major area of the company's business operation probably doesn't get as much recognition or press coverage as it should – and that area is Mills CNC's after-sales and service operation.
Mills CNC's after-sales and service operation is extensive and well-resourced. To meet the needs of an installed base approaching 5000 machines as well as ensuring the safe and efficient delivery and installation of over 400 new machine tools per year, it has to be.
Often described by customers as being 'the best in the business', the scope and scale of Mills' after-sales operation is one of the company's key differentiators and, for many customers, is a major reason for them choosing to purchase (and continue to purchase) Doosan machines from Mills.
Mills' after-sales operation comprises a number of different functions and disciplines. These include PDI, Machine Tool Service and Servicing, Applications, Parts, Accessories and Training. It also includes Mills' Projects' Team which is responsible for machine tool delivery, installation and commissioning.
The Projects Team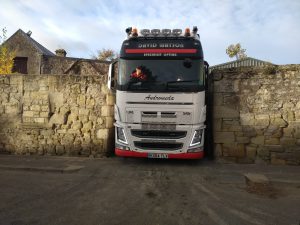 The Projects' Team employs five experienced members of staff who interface and communicate with Mills' sales, commercial and after-sales staff as well as the customer and, other third party specialist service providers, to ensure seamless machine tool delivery and installation.
Essentially the Projects Team initially qualifies the order and a customer's requirements, and then devises and implements a delivery strategy to make sure that order fulfilment occurs and that expectations are met.
Says Heath Redman, Mills CNC's Operations Director:
"Some machine tool installations are relatively straightforward – others can be more complicated".
This is often dictated by the type of machine being ordered by the customer.
It is anticipated that a standard Doosan machine, like a Lynx 2-axis lathe or DNM 3-axis vertical machining centre available from stock at Mills' Technology Campus facility in Leamington, should create fewer delivery and installation issues than a large-capacity Doosan horizontal borer that is being built to order by Doosan at its facilities in South Korea prior to being shipped to the UK and then delivered to the customer.
Continues Heath Redman:
"The ethos within the Operations Department, as it is across all Mills' operations, is that the 'customer is king'.

"Irrespective of whether a machine tool delivery and installation is complicated or not – it is approached with same professionalism, dedication and commitment to get it 'right first time'.

"Mills' corporate 'Like No-one Else' proposition means that we go the extra mile for our customers."
The performance of Mills' after-sales operations, which includes the Projects Team, are monitored and reviewed regularly. This is not just an ISO: 9001 quality management system requirement but also an integral element of Mills' own in-house continuous improvement programme.
Explains Heath Redman:
"We contact every customer by telephone once their machine(s) has been delivered, installed and passed off, and complete a customer questionnaire with them.

"We analyse the feedback and comments obtained and, where required, make adjustments and changes to our service.

"We aim for 100% satisfaction with every delivery. Constant monitoring and evaluation of what we do and how we do things makes this objective a reality."
Going the extra mile
With over 400 new Doosan machines being delivered every year by Mills to customers in the UK and Ireland it is essential that the company has efficient systems and processes in place.
Delivery of standard machines from stock are relatively straightforward. Prior to delivery the machines undergo a thorough PDI (Pre-Delivery Inspection) by Mills engineers to ensure that they are in full working order. Mills has a dedicated PDI team and employs four full-time engineers to undertake these tasks.
Many customers increasingly order standard machines from stock with some modifications and /or accessories that require installation prior to their delivery. These modifications can include, for example, integrating 4th-/5th-axis units to Doosan machining centres or integrating bar feeders to Doosan lathes or turning centres.
To cater for these modifications and additions Mills holds many of the most commonly requested accessories in stock – meaning that they can be fitted or be prepared to be fitted, quickly – without compromising delivery times.
For machines that are not held in stock orders are put through to Doosan Machine Tools in South Korea.
With large and/or sophisticated machines like the DBC-series of horizontal borers and the VCF 850 5AX (5-axis machine) range – Operations staff from Mills travel to the relevant Doosan factory in South Korea to check the machine build and undertake a PDI before the machine is exported to the customer. A further comprehensive check is then undertaken when the machine arrives at the customer's facility.
Leaving nothing to chance
Getting a machine safely and securely to a customer's facility – and ensuring that there are no last hitches with its installation are also vital tasks performed by the Projects Team.
Prior to delivery a comprehensive site survey is undertaken.
The survey helps identify and solve potential installation problems before they arise such as access to and inside the customer's facility.
In some instances existing machines will need to be moved to enable the new machine to be sited in its desired position. In other cases the new machine may need to be stripped down in order to get it through narrow roller shutter doors – and then rebuilt once it is in position.
Says Heath Redman:
"The site survey is a critical risk assessment procedure and is an integral part of our service. We devote significant time and effort undertaking them, and they are a vital in highlighting (in advance) potential delivery and installation issues".

Mills' customers also welcome the site surveys as they demonstrate that, when it comes to delivering and installing their new machine – nothing, quite literally, is left to chance."
Concludes Heath Redman:
Mills' after-sales service operation is a well oiled machine. Delivering and installing Doosan machine tools to Mills customers involves managing and coordinating a lot of moving parts.
"The people we employ and the systems and processes we have in place ensures successful outcomes for us and for our customers."