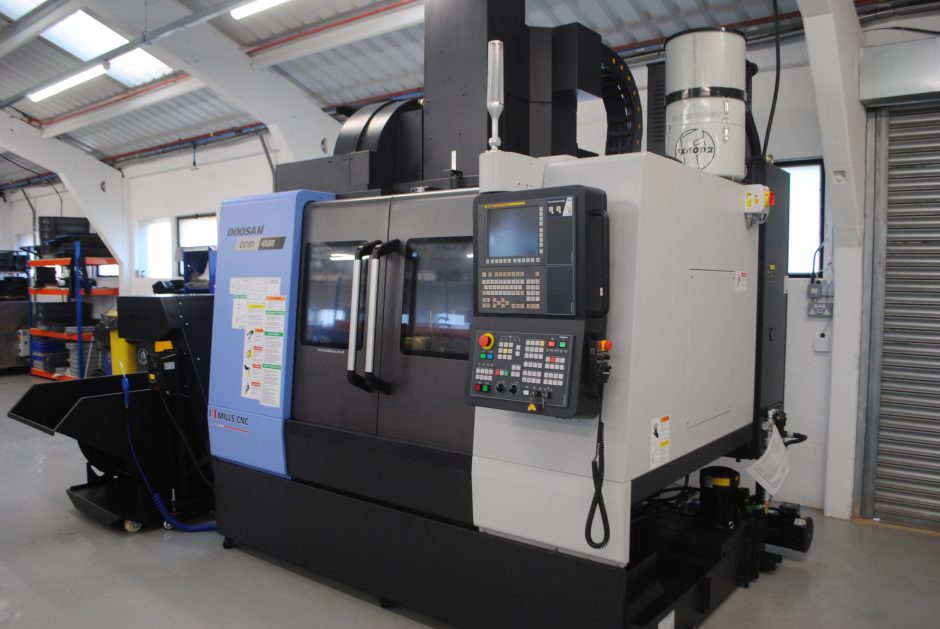 Leading aerospace precision subcontract specialist invests in new high-performance Doosan CNC machine tools.
Mills CNC, the exclusive distributor of Doosan machine tools and the newly appointed distributor of Doosan Robotic Collaborative Robot (Cobot) systems and solutions in the UK and Ireland, has recently supplied leading, Coventry-based aerospace precision subcontract specialist – Arrowsmith Engineering Ltd., with five new Doosan machines.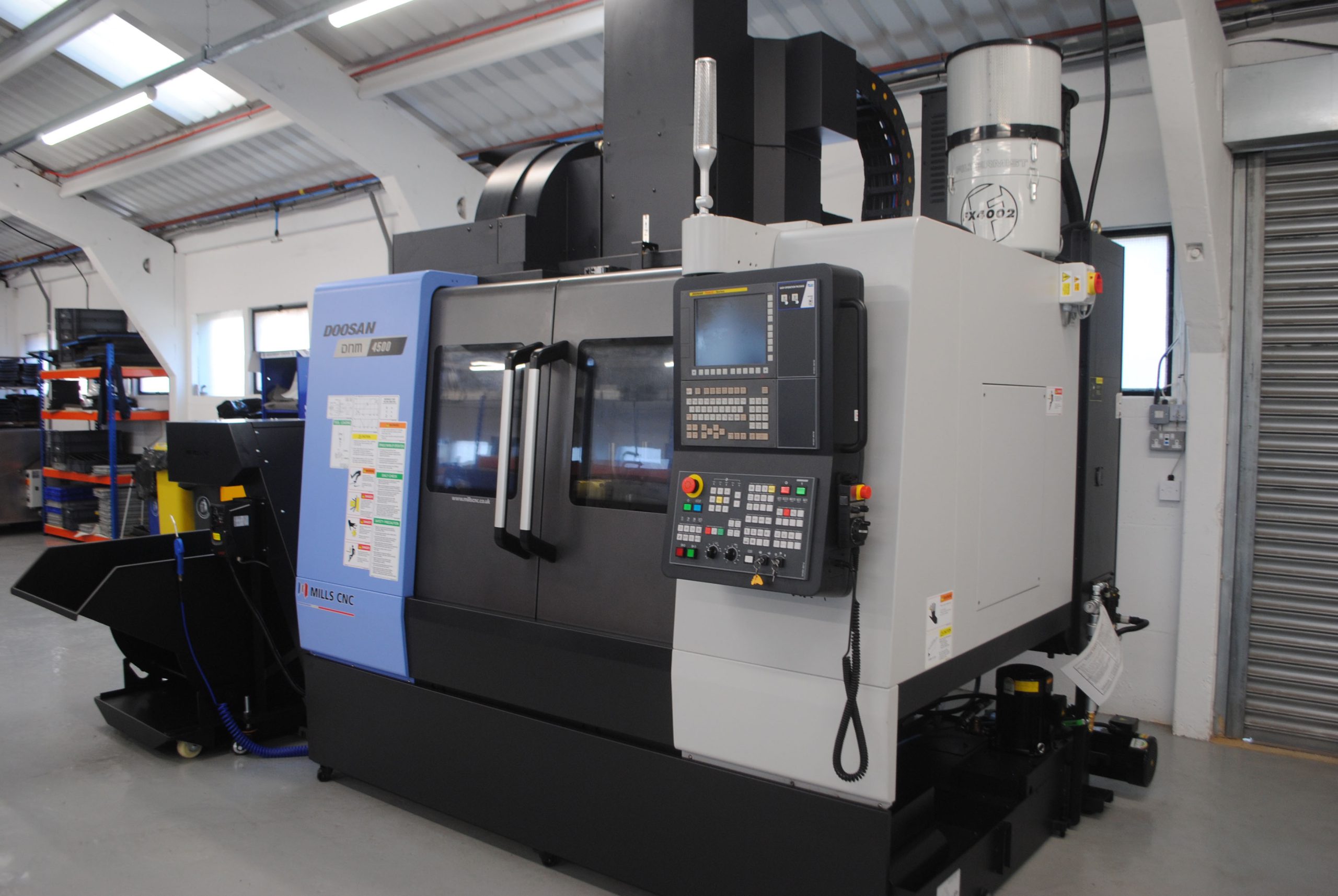 The machines – four Lynx 2100 series lathes and a DNM 4500 vertical machining centre – were installed at Arrowsmith's 20,000 square foot facility in the latter half of 2018, between August and December, and are being used to machine a range of complex, high-precision parts for the aerospace sector – specifically aero-engine and aircraft braking system components.
These components, made from a variety of materials that include titanium, nimonics, nickel-based alloys, magnesium etc., are machined to exacting accuracy and surface finish requirements.
The significant machine tool investment was made following the completion of an extensive internal and external research programme, undertaken by Arrowsmith in partnership with an NCML (National Manufacturing Competitiveness Levels) Assessor, and separately with Cambridge Judge Business School, to review current performance and help direct future business growth.
Arrowsmith Engineering was established in 1967 and is a major player in the aerospace supply chain providing best-in-class CNC turning, milling and grinding machining services to its customers. As well as producing and supplying high-quality machined parts in large and small batches, the company also offers specialised NDT and pressure testing services. In addition to aerospace Arrowsmith also operates in the energy, nuclear and motorsport sectors.
The company is successful and ambitious, and experienced impressive 46% growth last year which included a dramatic growth in export sales. By making significant and sustained investment in its plant, equipment, processes, systems and people Arrowsmith expects to achieve a further 20% growth in 2018.
Explains Jason Aldridge, Managing Director at Arrowsmith Engineering:
"If you're not investing in the future – you are moving backwards.

"We are part of the global aerospace supply chain and, as such, are competing every day with the very best manufacturing companies in the world. Everything we do is built around supplying our customers with high-quality machined parts…delivered on time and in budget.

"We assess and review our performance continually. If and where improvements can be made – we make them."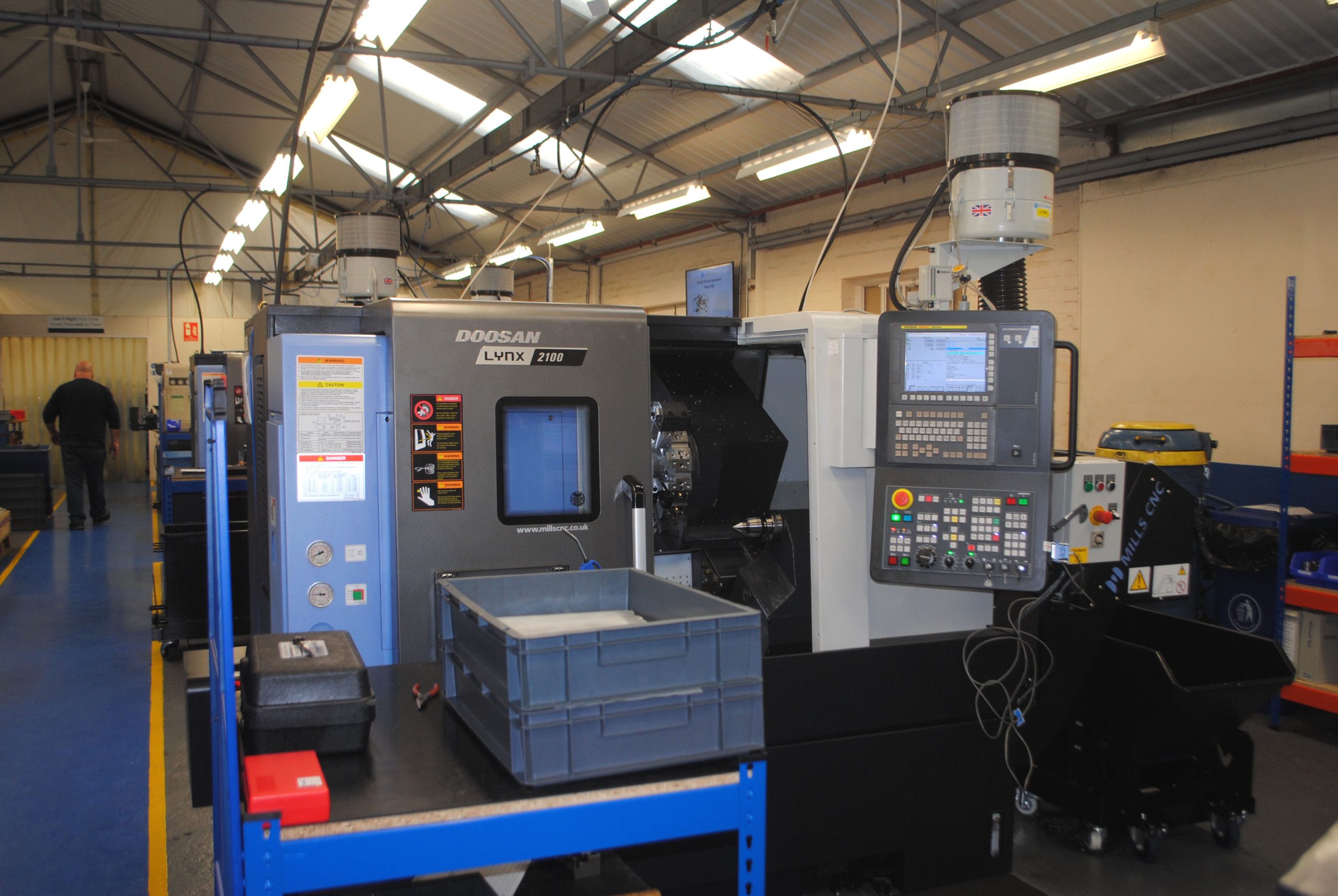 This commitment to continuous improvement has seen the company make significant improvements and modifications to its facility that have included the creation of completely revamped and discrete production sections dedicated to turning, mill-turning and milling (including 5-axis) machining.
The company's ethos to be 'the best it can possibly be', also helps explain Arrowsmith's range of certifications and accreditations – i.e. AS 9001 rev D: 2015; ISO 14001; SC 21 (Silver 3) and NADCAP, as well as numerous OEM and Tier 1 approvals from major aerospace manufacturers.
NCML Assessment
As part of its improvement programme Arrowsmith, in 2018, was selected to pilot the NCML programme and worked with a NCML assessor.
Says Jason Aldridge:
"We worked with NCML to help improve our competitiveness and to ensure, in the future, that we were achieving the highest levels of customer satisfaction possible.

"Part of the process involved the NCML Assessor talking directly with our customers and to ascertain, from them, our strengths as well as areas that could be improved."
Integral to working with NCML was Arrowsmith's determination to retain its SC21 accreditation (which has been achieved), and to secure new business opportunities within the aerospace supply chain.
At the time the company was primarily involved in developing secure processes for machining standard aero-engine parts (M: Issue), but wanted to secure production contracts (F: Issue) to machine production parts.
Continues Jason Aldridge:
"The NCML process was invaluable and identified a number of areas where improvements could (and should) be made."
An important area highlighted concerned the machine tool technologies used by the company -some of which were both considered and perceived 'not to be leading edge'.
Says Jason Aldridge:
"It's one thing getting feedback – but another acting upon it.

"We were able to ascertain, from these discussions with customers, the type of machine tool technologies (including their manufacturer) that were favoured and endorsed. Doosan machine tools were mentioned (positively) a number of times."
Armed with this knowledge, engineers from Arrowsmith began researching the machine tool market and, as part of the process, attended the MACH 2018 event in April where they visited Mills CNC's stand.
Amongst the 16 machines showcased by Mills were the latest Lynx 2100 series lathes and the new DNM 4500 vertical machining centre.
Comments Jason Aldridge:
"Doosan machine tools have a reputation in the market for their high-performance, reliability and affordability – and Mills CNC is respected and well regarded for its proactive and well-resourced after-sales service and support operations.

"Having seen the machines in action and talked to Mills' sales and applications engineers about our requirements we decided to place the five machine tool order with Mills CNC."

"We are now better prepared and resourced to handle much more production as well as development work from our existing (and new) aerospace customers."
The Future
In addition to continued strategic investment in advanced machine tools Arrowsmith, as a route to further improve its productivity and operational efficiencies, is investigating how and where automation can be incorporated and integrated into its production processes.
The company is now in advanced discussions with Mills CNC and, in a partnership agreement between both companies, will soon be using Doosan Robotic collaborative robots (cobots) for machine tending operations, in its milling production area.