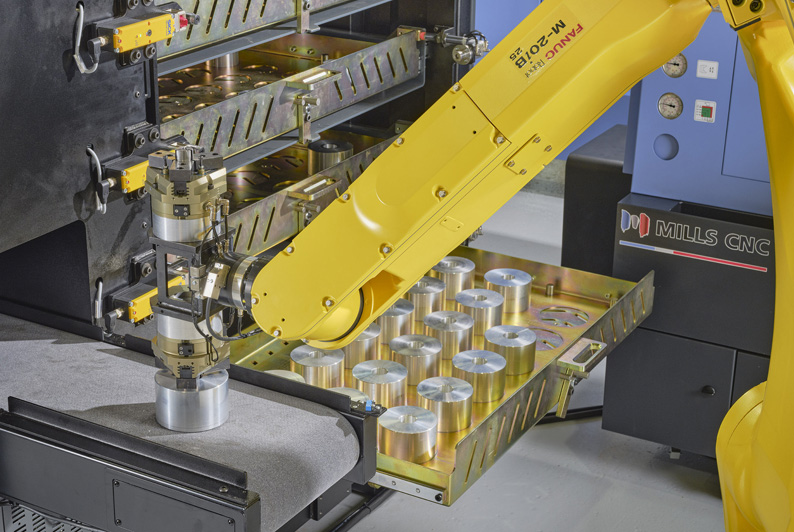 Mills CNC to showcase a SYNERGi automated manufacturing cell and a Doosan cobot at the Southern Manufacturing Show, February 2022.
Mills CNC, the exclusive distributor of Doosan machine tools in the UK and Ireland, is showcasing its impressive industrial automation and collaborative robot systems on its stand at the Southern Manufacturing Show in February (Stand C160).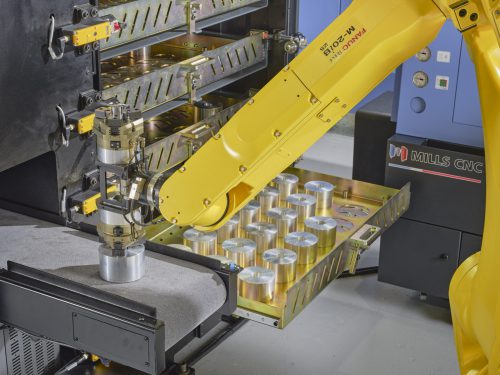 Pride of place on the stand goes to a Mills CNC SYNERGi automated manufacturing cell which comprises a new 10" chuck multi-tasking Lynx 2600SY lathe (equipped with a sub-spindle and Y-axis) integrated with a Premier SYNERGi system. This System includes an industrial robot, a large capacity and flexible part loading/unloading station, a part inspection conveyor, end-of-arm tooling, laser floor scanner technology and a 17" touchscreen HMI powered by SYNERGi software.
The SYNERGi cell will demonstrate a) the significant productivity and operational efficiency gains that can be achieved via automation, and b) the way it can help manufacturers' embrace lights-out, unattended operations.

Since being introduced, SYNERGi systems (Premier and Sprint model configurations) have taken the market by storm and have been installed at customers' facilities up and down the UK and throughout Ireland. (The most recent being a new Premier system installation at IMR (Ireland Manufacturing Research) in Mullingar in Autumn 2021.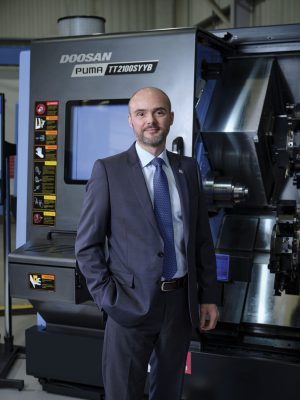 Says Tony Dale, Mills CNC's CEO:
"Our SYNERGi systems have gained significant traction with manufacturers looking to improve their productivity and efficiency levels. Issues like ongoing skills shortages, the continuing impact and effects of the pandemic etc., have helped catapult automation and, as a consequence SYNERGi systems into the limelight."
The company will also be showcasing one of its class-leading, highly productive and versatile (Doosan) cobots on its stand. Doosan cobots are powerful and precise. They are inherently safe, have a wide application potential and are easy to use and to deploy.
They, along with its SYNERGi systems, provide Mills CNC with comprehensive automation solutions that are innovative, flexible and are in demand.