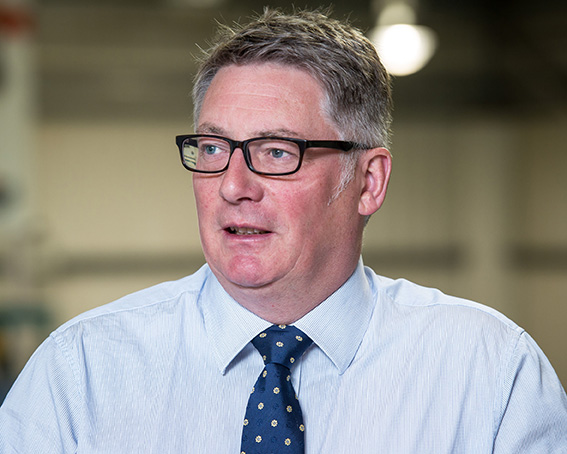 Mills CNC, the exclusive distributor of Doosan machine tools in the UK and Ireland, has appointed Mr David Wilkinson as its Business Manager for the East Midlands.
Mr Wilkinson is a seasoned machine tools sales professional and joined Mills in mid-July 2015 following a short hand-over period with previous business manager incumbent, Mr Tony Cornelia who has now retired after 25 years in post.
Mr Wilkinson is well qualified to pick up the mantle.
He has worked in the engineering and machine tool sectors for over 25 years and has considerable production and applications experience as well as impressive area sales management credentials gained at a number of leading machine tool companies.
Says Mr Wilkinson:
"Mills CNC is a dynamic and successful company.
"The depth and breadth of its Doosan machine tool range is second to none, and its business approach based on technical excellence and providing unrivalled customer service and support is well known and, in my experience, is the best in the business.
"The East Midlands is a strategically important region for Mills and boasts a large and loyal installed customer base.
"I am looking forward to the challenge of growing sales and of increasing Mills' market share in the region still further.
"The recent introduction of new Doosan machines into the market, which includes the state-of-the art SMX 3100 range of multi-tasking mill-turn machines, and the equally impressive ultra-versatile VCF 850 5AX (5-axis) machining centre series, have already taken the market by storm and are already having a significant and positive impact on sales.
"These new Doosan machines, in conjunction with a number of new service- and support-led initiatives launched by Mills, will all be showcased at our INFINITE OPPORTUNITIES Open House being held at the Mills CNC Technology Campus facility in Leamington on the 4th and 5th of November.
"The event, like all things Mills, promises to be a something very special."