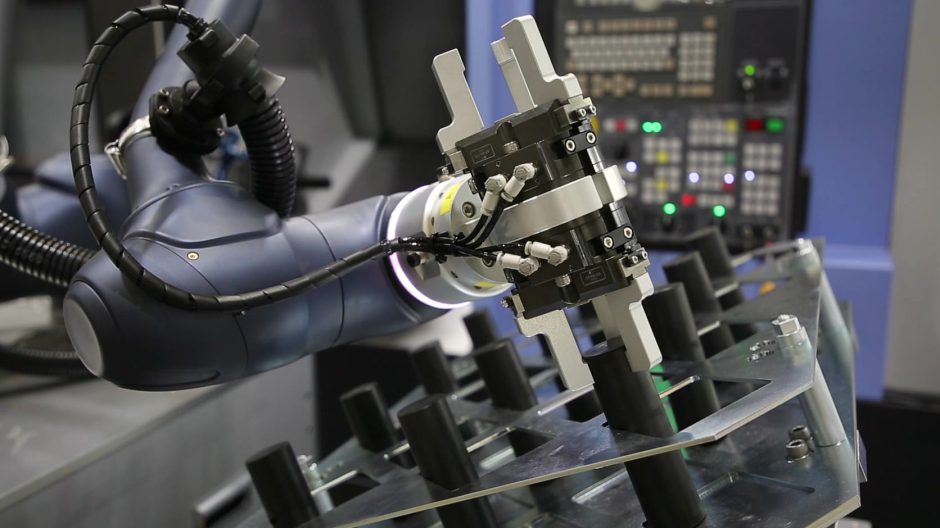 Mills CNC, the exclusive distributor of Doosan machine tools in the UK and Ireland, has created a new division to provide a focal point for, and drive sales of, its industrial and collaborative automation business.
The new division, called Mills CNC Automation, was created in late 2018 and is located at Mills CNC's Technology Campus facility in Leamington.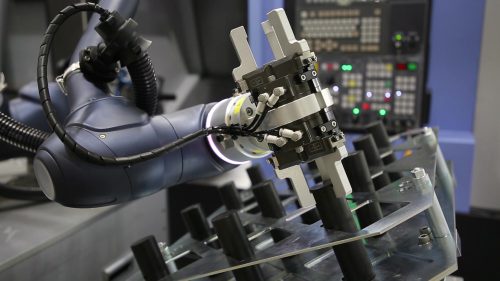 At the beginning of this year, Mills CNC Automation, became the agent for Doosan Robotics (part of the Doosan Group). The agreement will see Mills CNC Automation supply the full range of Doosan Robotics' advanced, high-performance collaborative robot (cobot) systems and solutions to UK and Irish manufacturers.
Says Tony Dale, Mills CNC's Technical Director:
"This is a new and exciting venture for us.

"The new Mills CNC Automation division will be responsible for driving and accelerating sales of our industrial and, with the agreement signed between ourselves and Doosan Robotics, collaborative robot systems.

"The decision to create a new, separate division provides a focal point for our automation business and will operate closely with our machine tool operation."
Mills CNC Automation's industrial robot solutions have been installed up and down the country for a large number of component manufacturers operating in the automotive, aerospace, materials handling and medical sectors. These solutions, predominantly turnkey in nature, help customers increase their productivity levels, improve operational efficiencies and make them more competitive.
A new range of industrial robot solutions (called Mills CNC AutoTurn and Mills CNC AutoMill) that facilitate automated workpiece loading and unloading have recently been introduced and have, already, generated significant sales and widespread interest.
Collaborative Robots
The agreement with Doosan Robotics will see Mills CNC Automation supplying a range of technically-excellent cobots into the UK and Irish markets.
The range comprises 4 different models – the M0609, M1509, M1013 and M0617.
The M0609 is a compact cobot that has a 6kg payload capacity, a 0.9m reach radius and is designed to perform quick, routine and repetitive tasks.
The M1509 has the market's largest payload available at 15kg as well as a 0.9m reach radius and is designed to handle heavier objects that could pose a potential health and safety risk to humans.
The M1013 is a versatile cobot with a 10kg payload capacity, a 1.3m reach radius and is suitable for a wide range of tasks.
The M0617 has the largest reach radius on the market at 1.7m, plus a 6kg payload capacity and is designed to perform tasks that require a longer reach.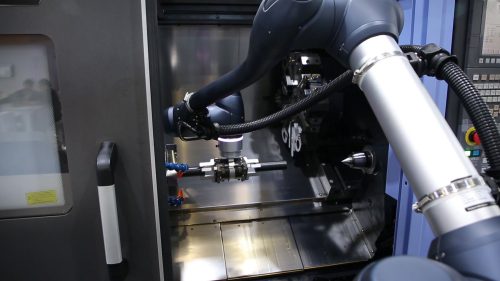 In addition to their impressive payload and reach radius capabilities, and their sleek and stylish design, all cobots feature 6 high-torque sensors mounted on their articulated (6-axis) arms which makes them inherently safe. The cobot arms are accurate (+/- 0.1mm repeatability) and fast with a TCP (Transmission Control Protocol) speed of 1m/s.
As well as different capacity and capability cobot arms – every model is also supplied with a control unit (490 x 290 x 287mm) and a robust and lightweight (0.8kg) teaching pendant with a 10.1" capacitive touch screen.
Says Tony Dale:
"Doosan Robotics' cobots are easy to use and simple to install.

"The torque sensors on the cobot arms detect the slightest impact. In layman's terms they stop immediately before any type of collision occurs when running in collaborative mode. This technology makes the cobots safe and means that they do not need to be fenced in or caged off."
In the first instance, Mills CNC Automation will promote its cobot range to CNC machine tool users (for machine tending operations) but will, in the coming weeks and months, market the range to specific sectors i.e. automotive, electronic, food and drink etc.