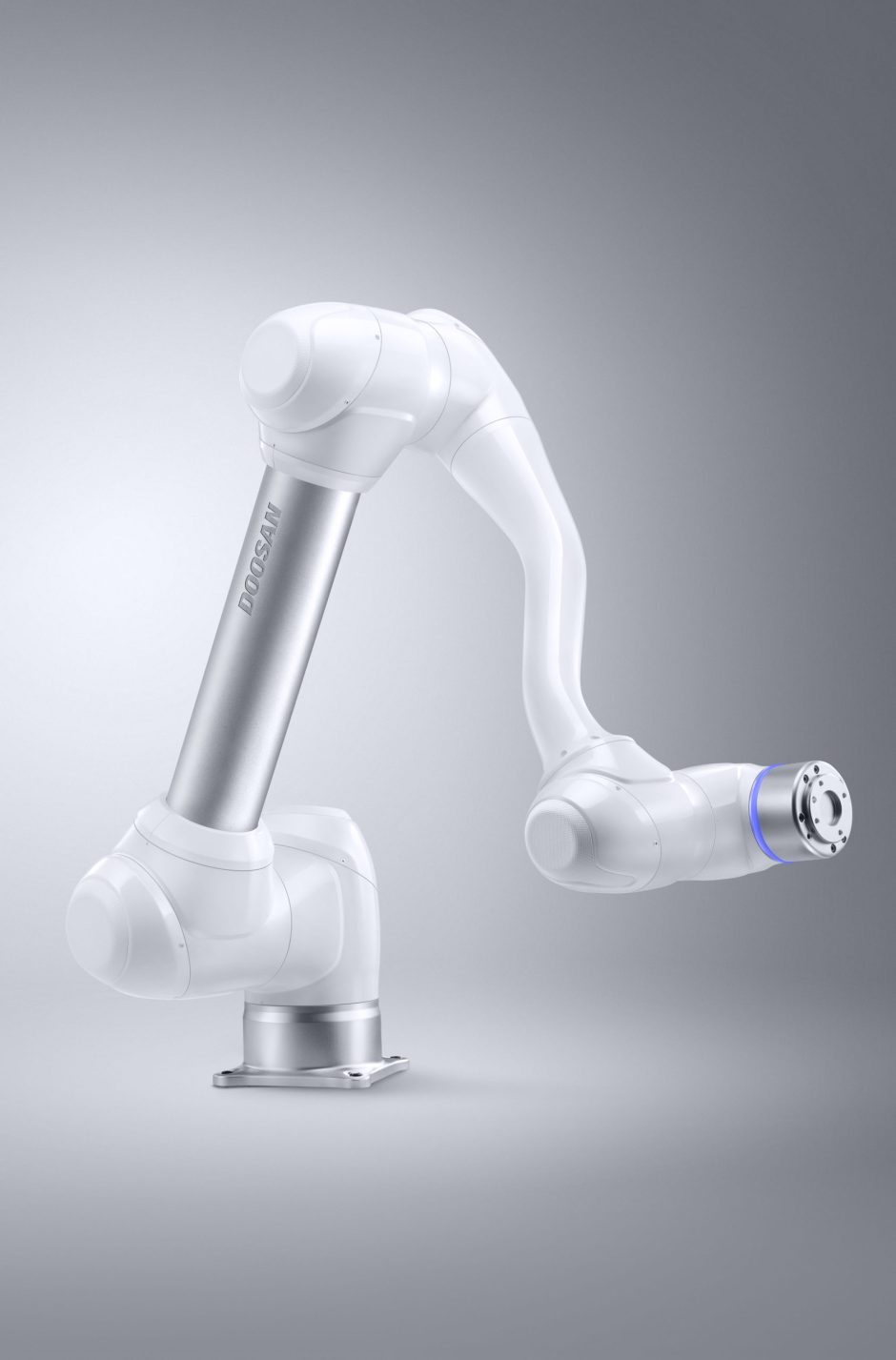 Mills CNC, the exclusive distributor of Doosan machine tools in the UK and Ireland, has announced that, in addition to exhibiting a new Doosan DVF 5000 simultaneous 5-axis machining centre on its stand (C220) at this year's Southern Manufacturing Show, the company will also use the event to showcase the latest collaborative robot (Cobot) technology, from Doosan Robotics, to show visitors.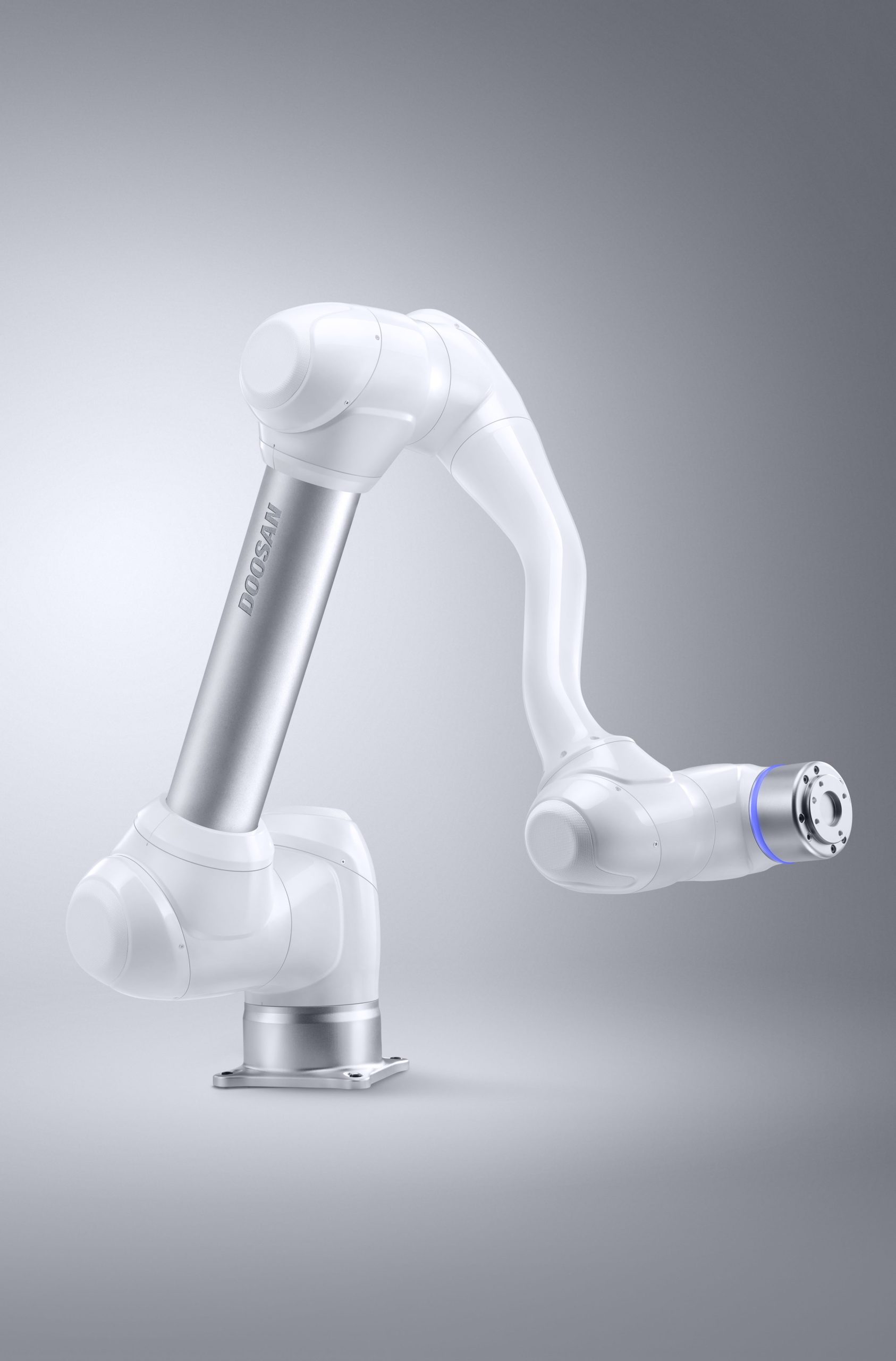 The decision by Mills CNC to exhibit a Doosan Robotics' M1013 cobot at the event follows hard on the heels of a contract signed between both companies which confirmed Mills' position as an official distributor of Doosan Robotics' Cobot technologies in the UK and Ireland.
Says Tony Dale, Mills CNC's Technical Director:
"This is a major development for Mills CNC – and an exciting one at that.

"The global demand for collaborative robots is rapidly increasing and the market is expected to experience significant growth in the next 5 – 10 years as more and more companies embrace automation and integrate Industry 4.0 technologies across their operations."
Doosan Robotics, part of the Doosan Group, is ideally placed to take advantage of the increased demand. The company's production facility in South Korea is geared up to manufacture 7000 robots per annum – and sales growth is expected to grow 20% year-on-year.
Doosan Robotics' presented its ambitious Cobot Programme to European visitors attending the recent Automatica Trade Show in Munich in June 2018.
The company sees Europe as a major growth market for cobots and is actively developing a European distribution centre and dealer network to achieve its objectives of becoming a market leader in this technology area within the next three years. The decision to appoint Mills CNC as the dealer for the UK and Ireland is integral to the company's plans.
A key application area for cobot use, certainly in the immediate term, is in automating CNC machine tool loading/unloading operations – commonly referred to as 'machine tending'.
According to Tony Dale, Mills CNC's long-standing relationships with Doosan Machine Tools and the Doosan Group in general, combined with the company's market-leading position within the UK machine tool sector and its large installed customer base, "contributed to Mills CNC being selected as Doosan Robotics' distributor in the UK and Ireland."
Doosan Robotics' Cobot Range
Doosan Robotics' range is diverse and growing.
At present the range comprises cobots with a load capacity from 6 to 15kg, and a working range from 0.9 to 1.7 meters. Doosan Robotics cobots are simple to install, easy to use and are competitively priced.
Furthermore they are inherently versatile and help manufacturers improve their productivity by performing complex tasks, reliably and cost-efficiently, within both manned and unmanned production environments.
The cobots also have safety and process reliability built into their design and are equipped with sensitive torque motors that respond immediately to the slightest of external forces and provide certified collision protection. These safety features mean that the cobots do not need to be secured behind cages or fences.
Continues Tony Dale:
"Although machine tool tending is a primary application area for cobots – it is by no means the only one.

"To exploit all application opportunities for growth in sectors that include automotive, electronics, materials handling etc., we have created a new division at Mills – Mills CNC Automation – to handle, and provide a focus for, our collaborative and industrial robot business operations."
The Cobot being showcased by Mills CNC at the Southern Manufacturing Show in February is the M1013 system.
This system features a 6-axis articulated robot arm with a 10kg payload capacity and 1.3 metre reach radius and a state-of-the-art HMI control with a graphical user interface for fast and intuitive parameterisation of work activities and sequences.