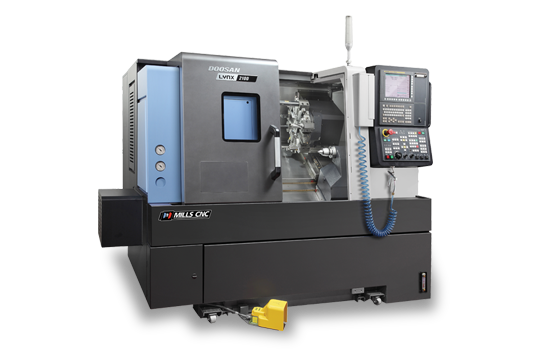 Mills CNC, the exclusive distributor of Doosan machine tools in the UK and Ireland, has reported stronger than expected sales results in Quarter Three, with 95 machines being installed by the company in the July-to-September period.
With trading conditions in the machine tool sector widely acknowledged and generally described as being 'tough' and 'challenging', Mills' latest results, whilst not necessarily heralding a return to the halcyon days of 2012 – 2014, have been welcomed by the company and are, according to Kevin Gilbert, Mills CNC's managing director, " testament to all the effort, dedication and hard work undertaken by the Mills Team".
A quick look at the Doosan machine tool types and individual models sold during the period is illuminating.
Particularly revealing (and encouraging for Mills) was the significant increase in the number of large-capacity machines sold in the three months. Everything from large and powerful Puma lathes and vertical turning lathes to big box guideway horizontal and vertical machining centres were well represented in the sales total – as were the Doosan DBC-series of large boring machines and the Doosan BM-series of double-column milling machines.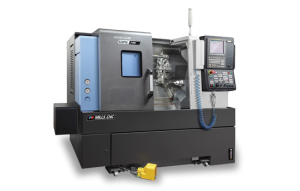 Leaving large-capacity Doosan machines to one side for a moment, the results reveal that the mainstay of Mills' sales success in the quarter came from the company's popular Lynx and Puma lathe ranges, and its equally popular DNM range of vertical machining centres.
Explains Kevin Gilbert:
"Lynx and Puma lathes, and DNM vertical machining centres are the number one choice for component manufacturers looking for high-performance, reliable and cost-competitive turning and milling capability. The results achieved in Quarter Three reflect the machines' position in the market."
Explaining the sizeable and sustained surge in Mills' sales in the quarter is more difficult – and there are a number of factors at play…each making a telling contribution.
Comments Kevin Gilbert:
"We recently introduced a range of DNM vertical machining centres equipped with Siemens Controls. The introduction of these machines has definitely enabled us to penetrate a market that previously wasn't open to us.

"Other new machine introductions, including our latest Lynx 2100 lathe series and our DNM 4500/5700/6700 3-axis vertical machines had an impact on sales during the quarter following their successful launches at the MACH 2016 exhibition."
But it's not just new machine models that explain the increase in sales because, during the period, Mills also introduced (as it does frequently), a number of innovative and customer-focused services and initiatives designed to drive sales forward.
Worthy of mention here is Mills' SMART Options Rental scheme – a scheme that allows manufacturers to 'rent' a new Doosan machine for a 12 month period in the first instance.
Concludes Kevin Gilbert:
"Our Quarter Three results are fantastic but there is no room for complacency.

"We will continue (and are continuing) to strengthen our after-sales services to make them more responsive and in-tune with customer needs – and only last week introduced our latest SMART Options 5 Year Warranties on Doosan multi-tasking machines.

Initiatives like this combined with our comprehensive service and support provision and the unrivalled depth and breadth of our product (machine tool) portfolio means we are confident about the future."