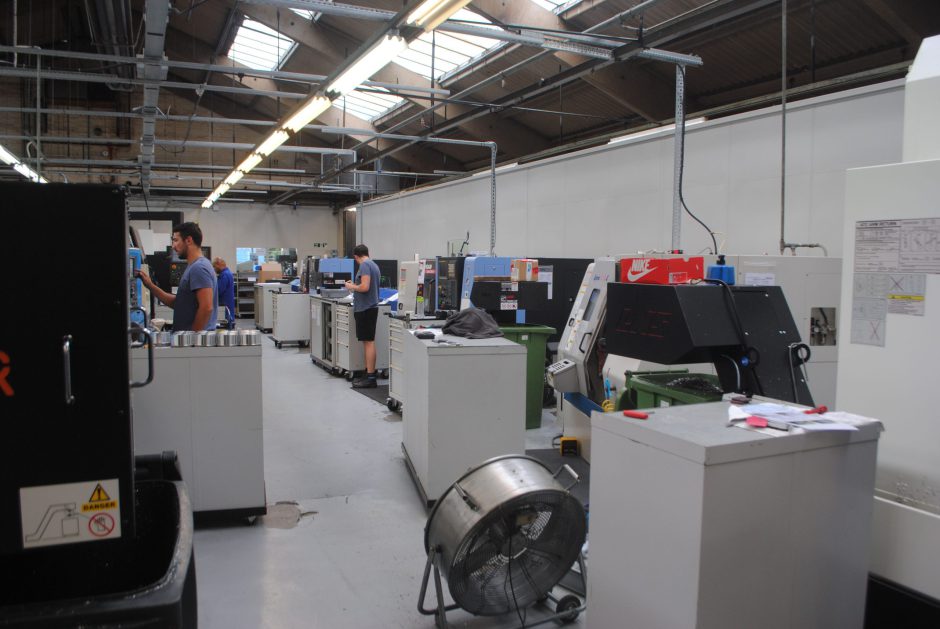 Leading aerospace and multi-axis machining subcontract specialist, HEC Precision Ltd., invests in its fourth Doosan multi-tasking turning centre from Mills CNC.
HEC Precision Ltd, established in 1993, manufactures high-precision, complex components and assemblies for a diverse range of industry sectors and, most notably, for a growing number of blue-chip aerospace and defence customers.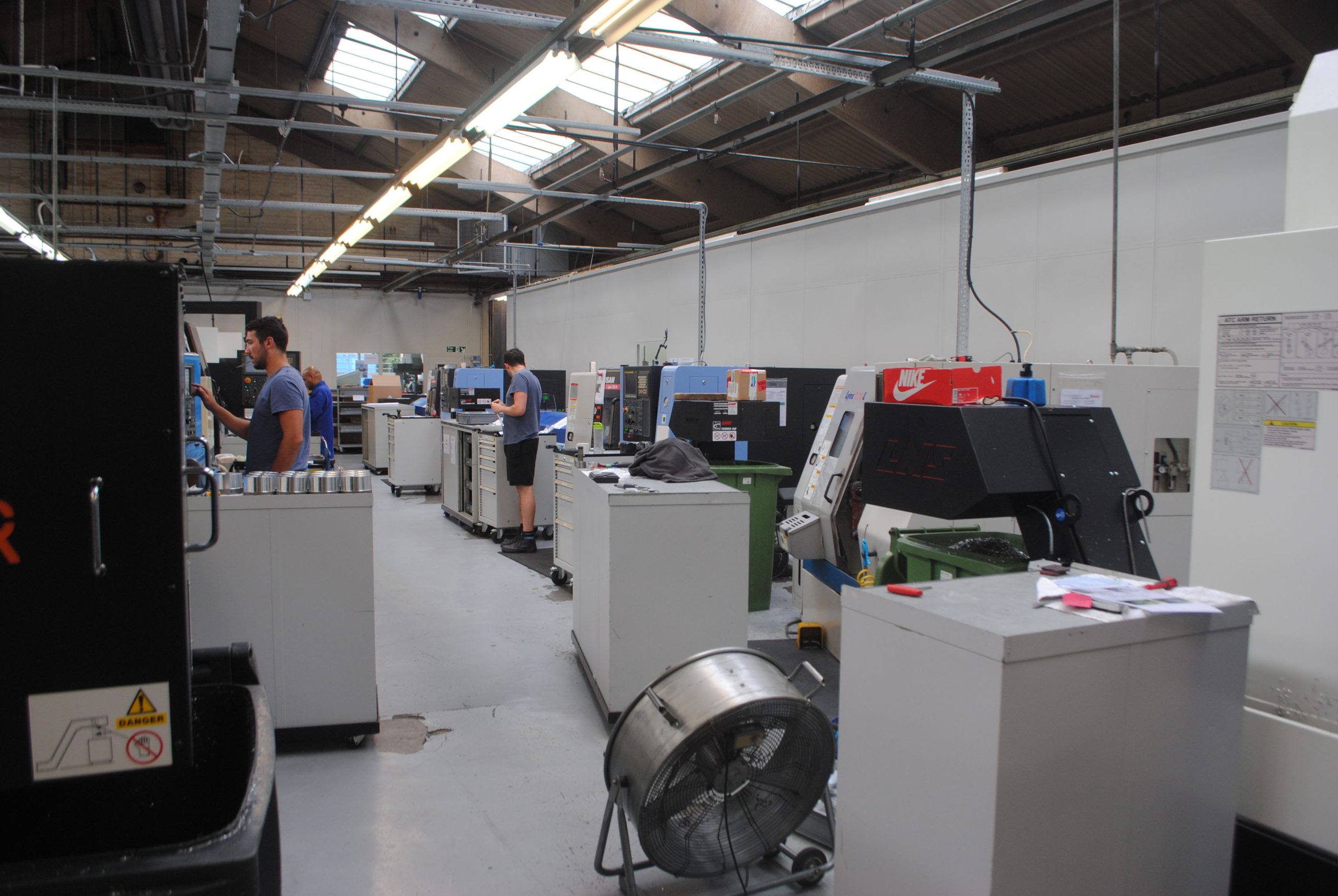 The company offers its customers comprehensive manufacturing services and solutions from prototypes, pre-production and production, and is ASEN 9100 and ISO 9001: 2008 accredited as well as holding quality approvals from a number of leading aerospace OEMs.
HEC Precision is a leading exponent in multi-axis machining, and regular strategic investments made in advanced 5-axis milling machines and multi-tasking turning centres have been instrumental in helping the company grow its aerospace business and develop preferred partnership relationships with a number of UK and international Tier 1 companies in the sector.
As well as building and maintaining strong relationships with its customers, HEC Precision adopts a similar integrity-based approach with its technology and equipment suppliers.
Mills CNC, the exclusive distributor of Doosan machine tools in the UK and Ireland is one such supplier and has, over the last seven years, sold four new turning centres to HEC Precision…the most recent being a new Puma 12" chuck 3100Y (Y-axis turning centre) which was installed at the company's Southall facility in August 2015.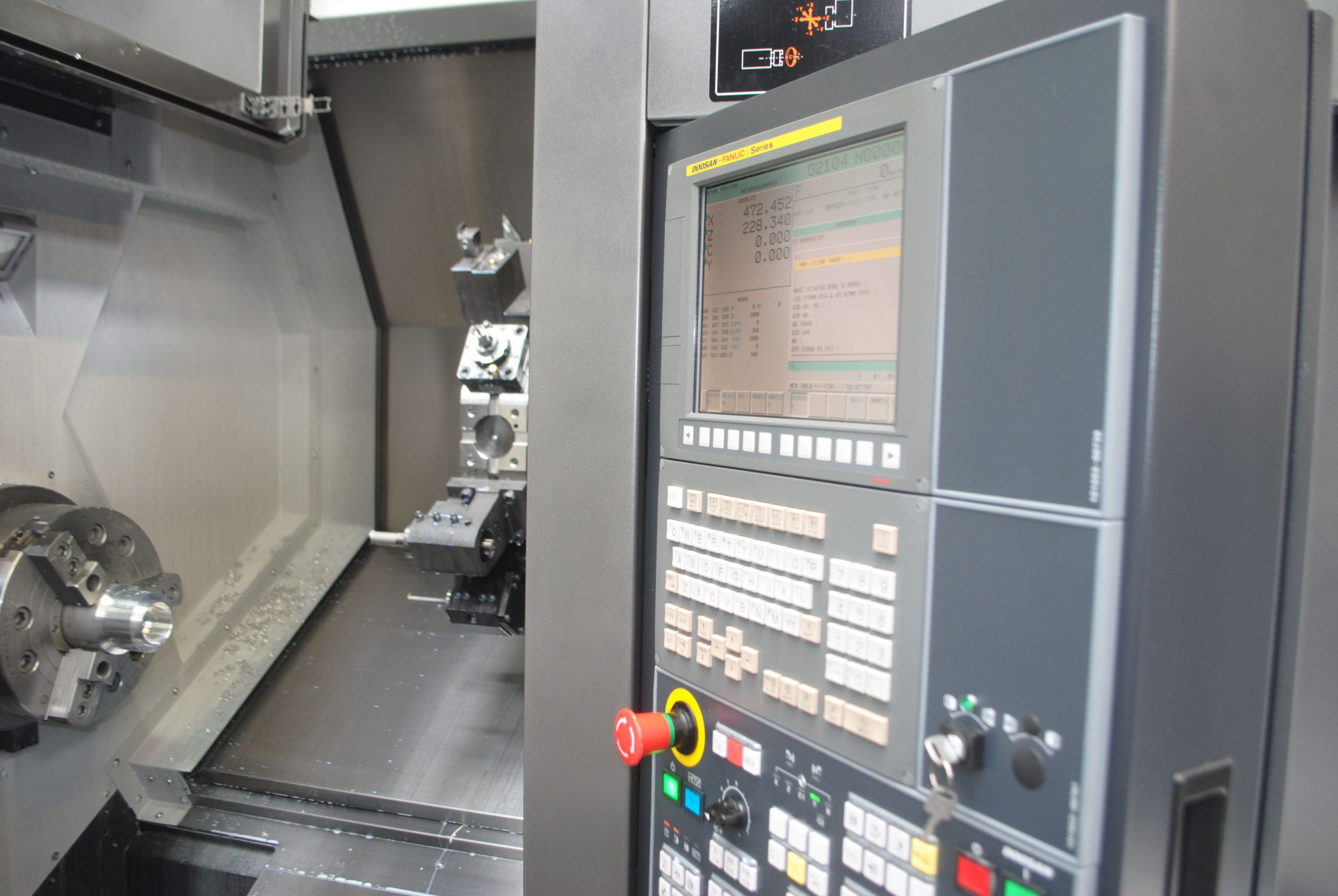 The Puma 3100Y turning centre is currently being used by HEC Precision to machine a range of high-precision (aluminium) aerospace parts and families of components.
The machine is loaded with cut-to-size 50mm, 80mm or 100mm diameter bar and, as well as being used to machine components during the normal working day, can be left to run overnight, with minimal operator intervention, thereby increasing work throughput and machine tool utilisation, and reducing the cost-per-part.
Although the machine is predominantly machining aluminium components its box guideway construction and powerful high-performance (30kW/3000rpm) spindle means that HEC Precision could, if required, use the Puma to machine components made from hard and difficult-to-machine materials like stainless steels, titanium, inconel etc., in the future.
Explains HEC Precision's Managing Director, Kevin Manhood:
"The Puma 3100Y turning centre is a flexible and proven multi-axis machine.

"We Invested in the machine because it allowed us to offer our customer the flexible machining capacity required to accommodate the ramping up in demand of a range of parts for their A350 programme".
The decision, by HEC Precision, to opt for the Puma 3100Y was made for a number of technology and commercial reasons.
These included:
The machine's +/- 65mm Y-axis and 7.8kW/5000rpm driven tool capabilities which enable HEC Precision to machine (turn, mill, drill) complex components in fewer set-ups and reduced cycle times;
The machine's rigid build and construction which enables HEC Precision to achieve high accuracy, high volumetric removal rates;
The immediate availability and, hence, rapid installation of the Puma 3100Y at HEC Precision's facility.
The after-sales service and support provided by Mills CNC, including its operator and programmer training courses provided by the CNC Training Academy;
The price: performance of the Puma 3100Y machine.
Continues Kevin Manhood:
"We have a good relationship with Mills CNC. Since 2009 we have invested in 2 x Doosan Lynx 220LM compact turning centres, a large-capacity Doosan Puma 400MB…and most recently, the Doosan Puma 3100Y.

"All these machines have driven tooling capability which have helped, (and are helping) us improve our productivity, strengthen supply chain relationships with our customers, and deliver quality precision components on time…every time."