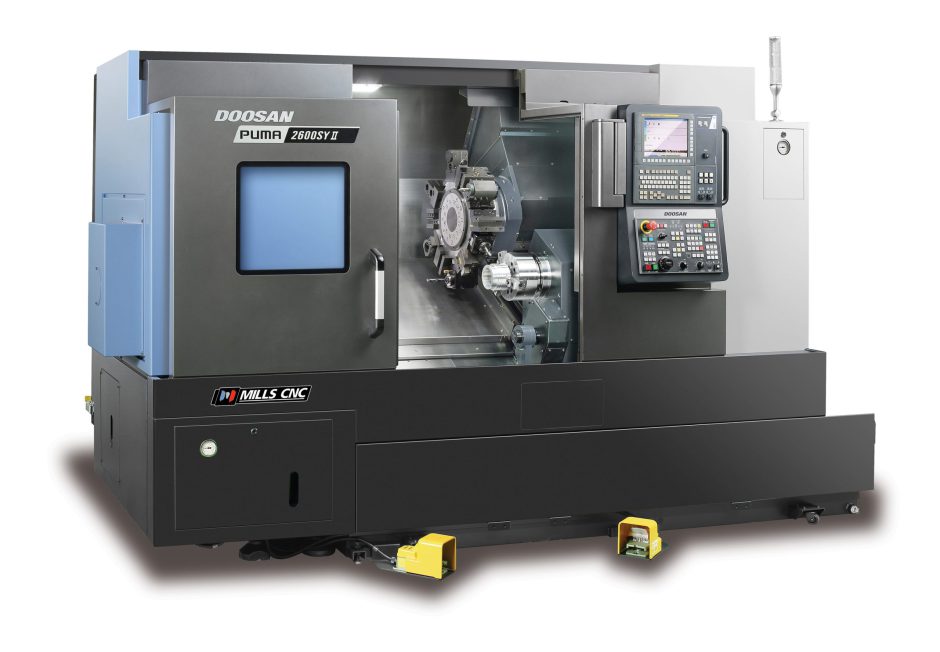 Mills CNC introduces new, next-generation Y-axis, sub-spindle 10" chuck Doosan Puma 2600SY Mk II turning centre series.
Mills CNC, the exclusive distributor of Doosan machine tools in the UK and Ireland, has introduced the new, next generation 10" chuck Puma 2600SY Mk II series of box guideway Y-axis sub-spindle turning centres to its already impressive Doosan machine tool portfolio.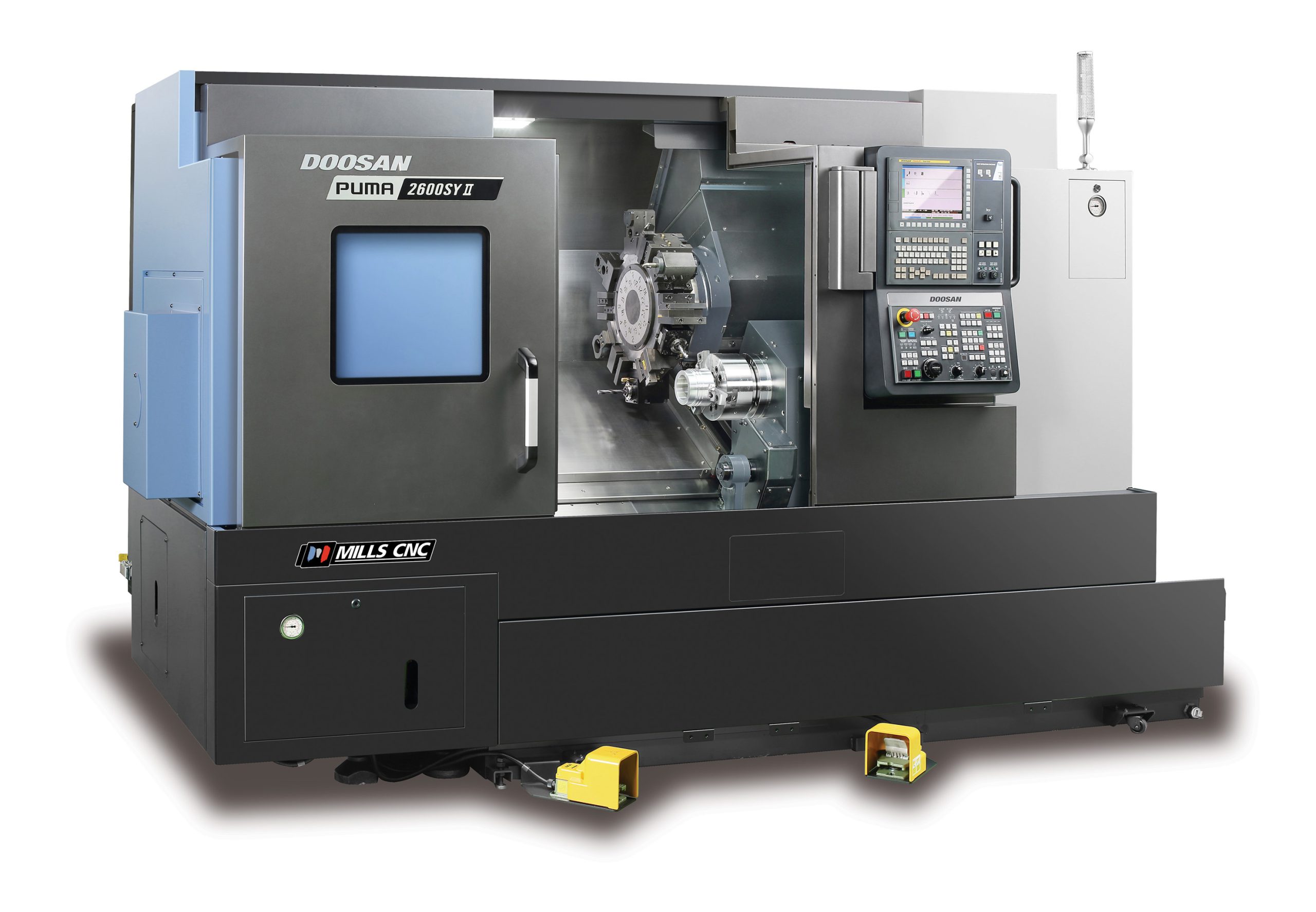 The new series replaces the highly-popular and best-selling Puma 2600SY (Mark 1) range, and will be exhibited for the first time in the UK at Mills CNC's 'Strokes Of Genius…LIVE' Open House taking place at the company's Technology Campus facility in Leamington (18th and 19th October 2017).
The new Puma 2600SY Mk II series features a whole host of technology improvements and enhancements – all designed to make the machines more accurate, more productive and more reliable.
Improved capacity and capabilities
The new machines are equipped with a 10" chuck but, unlike Puma 2600SY Mark 1 models, have a larger (81mm) bar diameter capacity increasing their versatility.
They are also supplied with built-in type spindles (as opposed to belt-driven spindles) which generate less vibration during cutting operations and, as a consequence, deliver improved part accuracies and process reliability, in addition to reduced tool wear.
 Improved accuracy and performance
The new rigidly-designed and built Puma 2600SY series feature a number of technology innovations that ensure life time accuracy. These include:
• Six strategically positioned heat sensors that automatically monitor and compensate for any thermal displacement occurring during machining operations. (Doosan reports that, as a consequence of incorporating such advanced sensor technology on its Puma 2600SY Mk II machines, the effects of thermal displacement have been reduced by up to 70% when compared to Mk I models).
• The built-in type spindles now provided as standard on the new Puma 2600SY Mk II machines feature a reconfigured spindle bearing structure comprising 2 x Angular Contact Bearings and 2 x Taper Roller Bearings. The new structure improves C-axis positional accuracy and spindle run out (less than 6um), and the addition of Taper Roller Bearings enables high accuracy heavy-duty machining operations to be undertaken.
• The new Puma 2600SY Mk II machines features high-performance NTN material (as opposed to Turcite) on its box guideway axes – resulting in improved and more responsive axes' movement and reduced axes wear.
Other performance improvements on the new Puma 2600SY Mk II include an improved Milling Turret design that incorporates a Curvic coupling piston structure that delivers up to 12% additional clamping force; improved durability of the machines' Y-axis carriageway, and a spindle air-purge function that helps prevent chip and coolant ingress.
These advantages, plus the machines' improved EOP (Easy Operation Package) functionality that now includes Crash Avoidance capability; II) OPRT – machine status condition display screens ensure that the new Puma 2600SY Mk II machines are amongst the most accurate and reliable 10" chick lathes on the market…and are a worthy successor to the best-selling Mk 1 models.