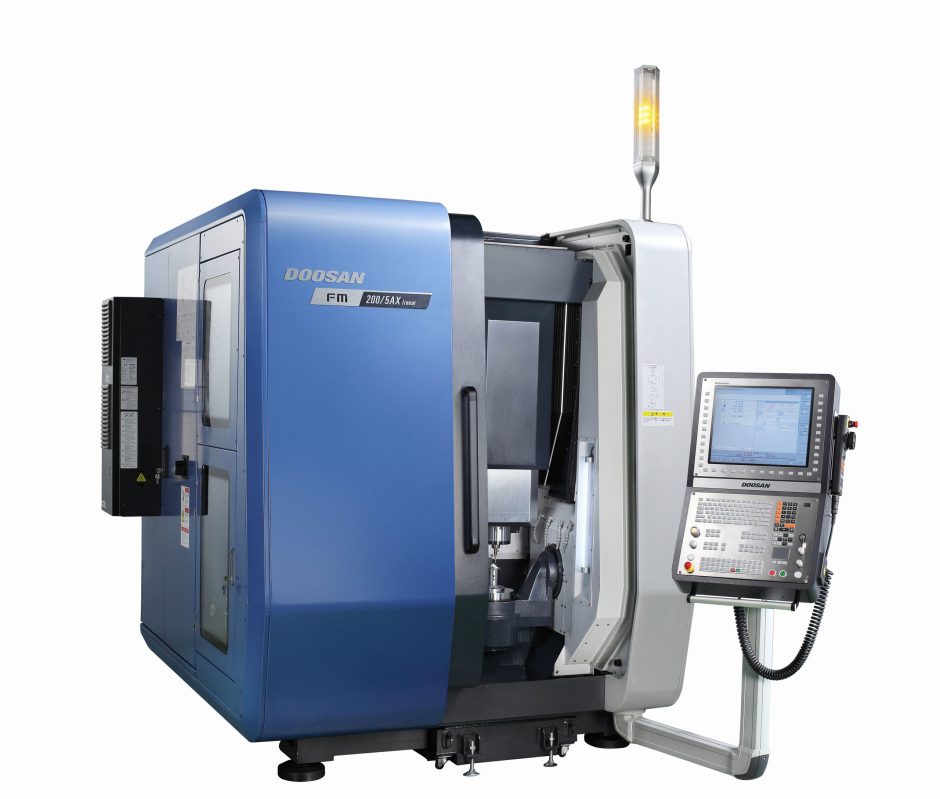 The new Doosan FM 200/5AX Linear is no stranger to winning domestic and international awards.
In 2014 the machine won the South Korean Good Design Award for its user-friendliness, its ergonomic design and aesthetic quality, and followed this up in 2015 when it first collected a prestigious international RED DOT Product Design Award and, in October 2015, was selected as one of Korea's top-10 mechanical technologies in by the Korean Federation of Mechanical Technology Societies.
Now, in November 2015, the machine has scooped another gong – the 2015 IR52 Jang Young-Shil Award which recognises the achievements of a number of Doosan research engineers involved in designing and developing the FM 200/5AX Linear. The Doosan staff recognised are:
Kwangil Jung, Research Engineer (Doosan Advanced Development Team);
Hyunpyo Ha, Chief Research Engineer (Doosan Advanced Development Team);
Beopmin Kim, Manager of Sales  – Daegu (Doosan Machine Tools).
The letters IR stand for 'Industrial Research' and it is the second time that Doosan Machine Tools has won the award.
The FM 200/5AX Linear is a high-speed vertical 5-axis machine (40,000rpm spindle) with ultra-fast linear and rotary axis movements which, Doosan states, are 120% and 200% respectively quicker than an equivalent machine manufactured by a leading European machine tool builder. The machine is equipped  with linear drives for fast acceleration/deceleration, and has a thermally-stable and robust and rigid design and build for increased accuracies.
The machine is aimed at a number of  high-precision, complex part manufacturing sectors – automotive, aerospace etc.
Says Kevin Gilbert. managing director, Mills CNC:
"Doosan 5-axis machines go from strength to strength. The best-selling VC 630 5AX and DNM 200/5AX and DNM 350 5AX machines have now been joined by a high-speed 5-axis machine…and the awards and recognition that all Doosan machines receive, from all over the world, shows no sign of abating."