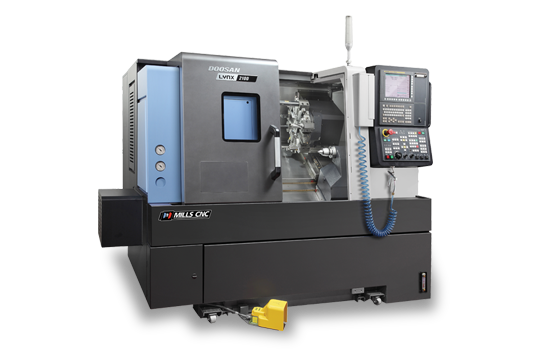 Mills CNC, the exclusive distributor of Doosan machine tools in the UK and Ireland, has reported that a strong and sustained sales surge experienced in Quarters 3 and 4, helped the company achieve 'better than expected' results in 2016.
Although not quite hitting the halcyon days of 2013-14 the latest results are, according to Kevin Gilbert, Mills CNC's managing director, "very encouraging", and, with the dramatic increase in sales of large Doosan machines (i.e. double-column machining centres, horizontal borers and horizontal machining centres etc.), evident in Quarters 3 and 4, "helped us finish 2016 on a real high…and start 2017 equally buoyantly."
Although 2016 began 'relatively' quietly, the MACH 2016 exhibition in April, where Mills showcased 19 machines from one of the largest stands at the show, saw market interest and subsequent sales activity ramp up considerably.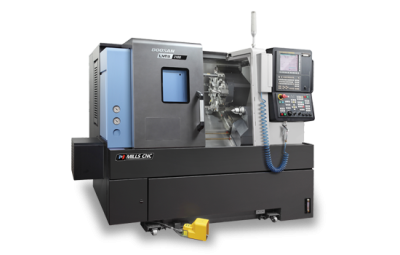 Explains Kevin Gilbert:
"We launched a number of new Doosan models at MACH. These included the new high-performance Lynx 2100 series, the new DNM vertical machining centre and new Puma GT2600 lathe ranges.

"Since being introduced sales of all three ranges have been (and continue to be) exceptional."
The new Doosan machine model launches were and clearly are important – but they do not fully explain Mills' strong 2016 results.
The decision made by the Mills Management Team at the tail end of 2015 to promote and stock Doosan machines (lathes and machining centres) with Siemens Controls and onboard ShopMill and ShopTurn conversational programmer software was vindicated throughout 2016. The move not only proved popular with customers but also enabled the company to quickly gain share in a previously untapped market segment.
Comments Kevin Gilbert:
"Sales of Doosan machines with Siemens Controls (especially in Ireland) have gone from strength to strength. These machines provide significant growth potential in 2017 and beyond."
Equally important for Mills during the year was its decision to revamp and relaunch its highly popular SMART Rental Options initiative.
The attractiveness of providing component manufacturers with the option to 'rent' as opposed to 'buy' a new Doosan machine soon became apparent and, through the year, helped a growing number of customers acquire new Doosan machine tool capacity and capabilities.
Other highlights during the year included a resurgence in sales of large-capacity Doosan machines – delivered in the majority of cases as part of complex turnkey installations.
Says Kevin Gilbert:
"Mills has a rich pedigree in designing and implementing turnkey solutions for customers. Throughout 2016 we were approached and selected by a number of customers operating in the energy, large automotive and heavy engineering sectors to manage their turnkey requirements.

"As a consequence our turnkey business generated significant sales of large-capacity Doosan DBC boring machines, BM-series Double-Column Milling machines and VCF 850 (5-axis) machining centres."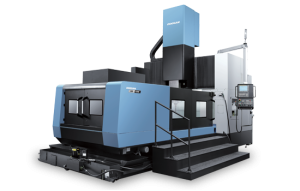 Whilst 2016 was a highly successful year for Mills, the company has its sights focused firmly on the future.
In the weeks and months ahead Mills will continue to invest and streamline its CRM systems and processes to help improve efficiencies and strengthen customer relationships, and has already increased the headcount of its CNC Training Academy via the appointment of a new Trainer.
Concludes Kevin Gilbert:
"We've had a great start to 2017 and I'm confident that things will only get better.

"We will build on the successes of 2016 and will be organising a Mills Open House later in the year, where manufacturers will be able to see a number of newly-launched Doosan machine tools in action and find out more about a range of new service initiatives that either have been, or are about to be, implemented."