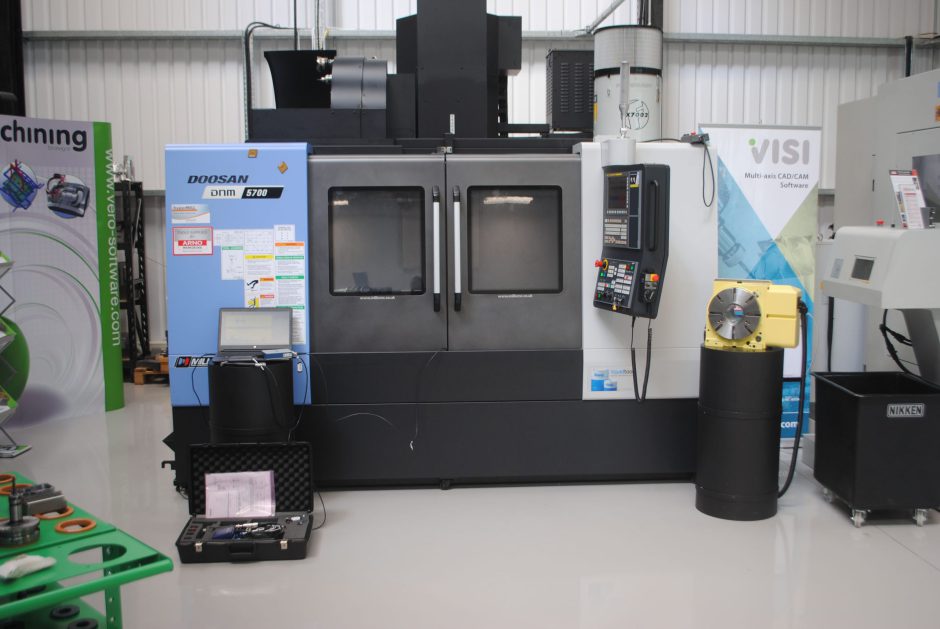 Doosan horizontal and vertical machining centres installed at Nikken's Innovation Centre Europe (NICe) help showcase the company's latest and most advanced CNC rotary table, and tooling technologies and solutions.
Walk into Nikken's recently opened Innovation Centre Europe (NICe) located at the Advanced Manufacturing Park in Sheffield, and you can't help but feel (and be) inspired.
The modern and stylish exterior of the building is impressive. But, leaving the aesthetics to one side for the moment – it's the 15,000ft² interior and, more specifically, the innovative technology being showcased inside, that's the real eye opener.
With so much discussion currently taking place within manufacturing circles about Industry 4.0 and its implications for manufacturing – Nikken's state-of-the-art Innovation Centre provides a clear view of applied technologies at work in what are being called 'Factories of the Future'.
Right at the heart of the Centre are two Doosan machine tools supplied by Mills CNC – a Doosan NHM 6300 horizontal machining centre supplied to Nikken in 2014 and a DNM 5700 vertical machining centre installed at the Centre in July 2016.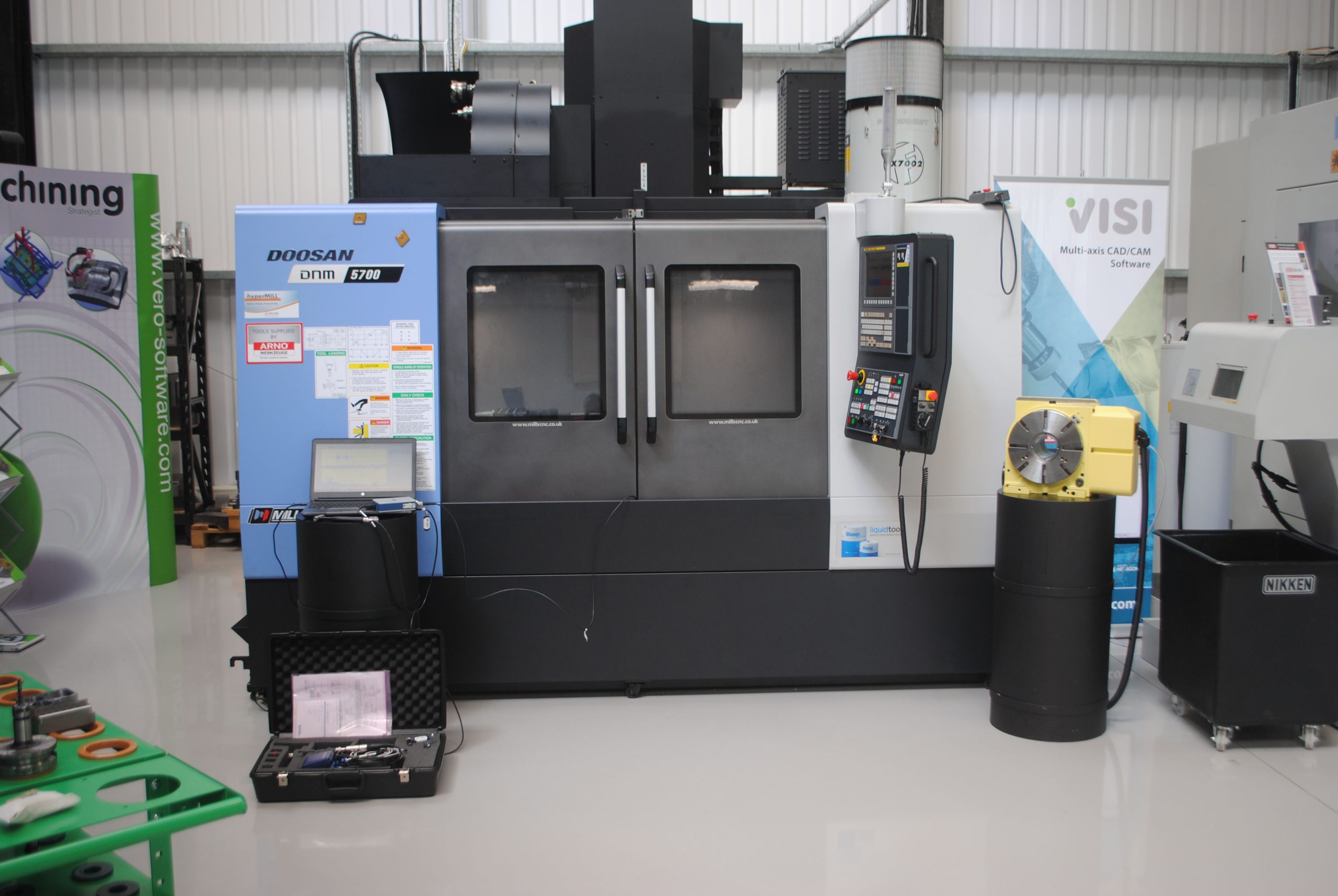 The machine tools selected and installed by Nikken at its Innovation Centre fulfil a number of key, market-led criteria for the company.
Explains Tony Bowkett, Group Managing Director of Nikken Europe:
"It's important that the machine tools we have at our disposal reflect market realities.

"To provide comprehensive, relevant and credible technology solutions our machine tool portfolio needs to be balanced and cover a majority of spindle configurations (BT30/BT40/BT50/HSK/DIN etc.), and machine tool control systems (Fanuc, Siemens, Heidenhain etc.), used by component manufacturers.

"It also needs to reflect machine tools (manufacturer and model type) that are prevalent and proven in the market, which explains why we selected the two Doosan machining centres."
Doosan NHM6300 Horizontal Machining Centre.
The NHM6300 is a powerful, rigid and robust box guideway horizontal machining centre that features a 22/35kW 8000rpm spindle, a 200+ tool capacity ATC, twin automatic pallets (630mm x 630mm x 2), the Fanuc 31i Control and a BT50 dual contact face and taper tooling configuration.
The machine at the Innovation Centre has been equipped with a Nikken top mounted CNC 501TFA rotary table with swing box and, amongst other applications, is being used to demonstrate the performance, accuracy and productivity gains that can be achieved when using the company's proven and popular X-Treme tool holders to machine large titanium components.
Explains Tony Bowkett:
"There is nothing abstract or fanciful about any of our machining demonstrations or the cutting trials we perform at the Centre on the NHM6300 machine.

"We know that the best way for customers to see and appreciate the performance of our own products (tables, tooling etc.), is to see them in action on machine tool platforms that they might already have in their facilities…machining similar components that they manufacture…from materials they are accustomed to using…with the same or similar cutting tools.

"There is no hard sell because there doesn't need to be – the demonstrations and the results speak for themselves."
Doosan DNM5700 Vertical Machining Centre
The Doosan DNM5700 is a new, next generation vertical machining centre introduced by Mills into the market earlier this year.
The machine is equipped with a 18.5kW/12000rpm (directly-coupled) spindle; a 30 tool capacity magazine, and the Fanuc 0iMF control. It also features Renishaw probing, an onboard thermal compensation system, 20bar coolant-through-spindle capability and BT40 dual contact face and taper tooling.
Says Tony Bowkett:
"It's early days with the DNM 5700, and although we are still putting it through its paces, we are impressed by the machine's speed, productivity, optimised harmonics and accuracy.

"We will be ready to demonstrate the machine's cutting capabilities as well as the performance of our own CNC260 Alpha 21 single-axis rotary table and trunnion and wirelessly-linked tooling pre-setters, in the next few weeks."
Commenting on the Doosan machines at Nikken's Innovation Centre, Tony Dale, Mills CNC's Technical Director explains:
"The Innovation Centre is a truly inspirational venue and we are delighted to have two Doosan machines installed at Nikken's facility.

"We have a good long-standing relationship with Nikken and have worked together on a number of collaborative projects over the years. Being able to showcase our own machines at such an impressive and illustrious venue is great news for us, and for UK manufacturers too."