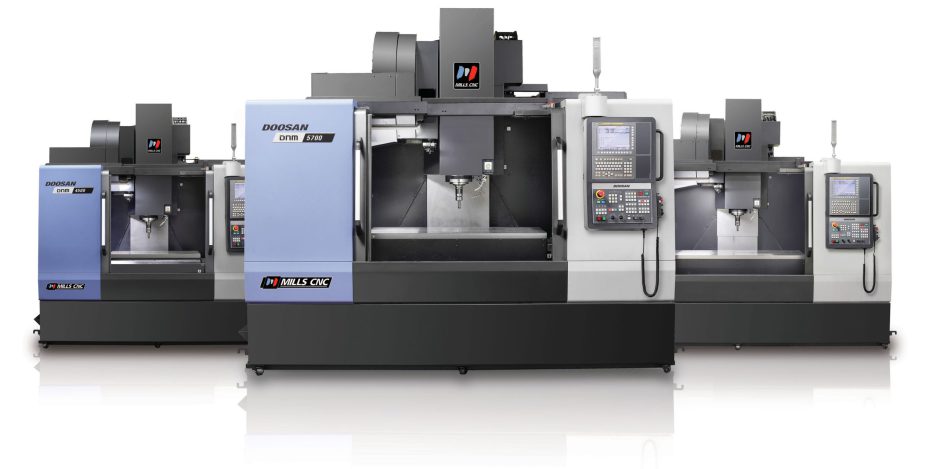 Mills CNC, the exclusive distributor of Doosan machine tools in the UK and Ireland, has launched a new range of DNM 3-axis machining centres into the market.
The new DNM 4500, 5700 and 6700 machines replace the highly-popular DNM Mk II series of machines and feature a number of productivity- and performance-enhancements that look destined to make the new machines equal, if not better, their predecessor's successes.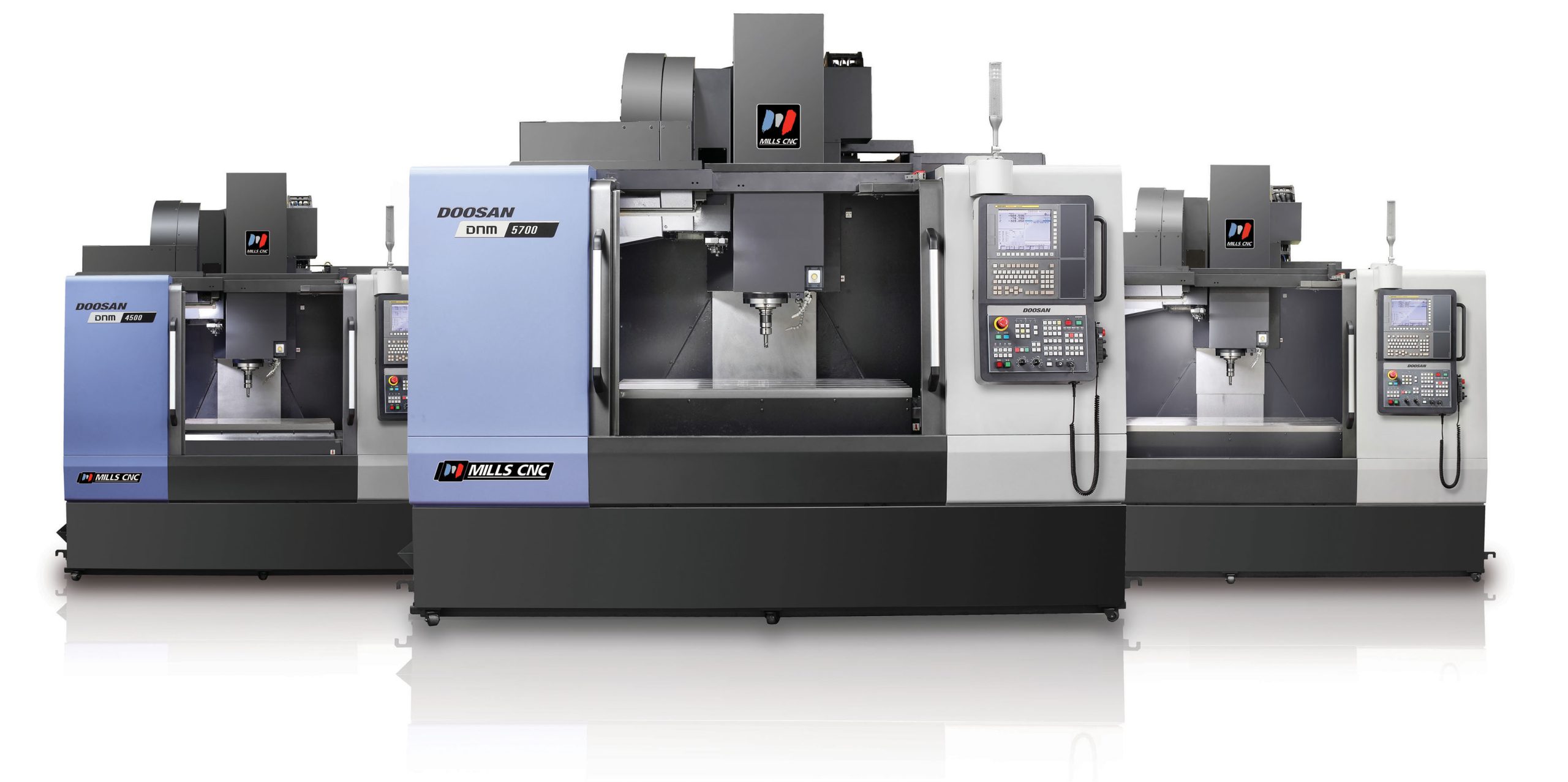 The new DNM machines provide users with larger working envelopes and work tables than the previous DNM Mk II models…but, importantly, these are contained within the same sized footprints as before…and all three models are available with a choice of control (Doosan Fanuc i, Heidenhain TNC620 or Siemens S828D).
The machines (under the microscope)
New DNM machines are equipped with direct-coupled spindles (18.5kW/8000 – 11kW/12000 rpm) as opposed to earlier DNM machines which were equipped with belt-driven spindles. As a consequence there is less vibration and noise generated during high-speed operations – and the machines' advanced spindle technology also delivers improved acceleration/deceleration rates as well as increasing the productivity of machining operations such as rigid tapping.
All of the machines feature Doosan's proprietary thermal compensation system which minimises the effects of heat, thereby improving accuracy and process reliability.
Working envelopes in the three new machines are 6% larger than in previous DNM Mk II models, and all new machines have increased X- and Y-axes making them more versatile.
The machines' table sizes have also been increased (up 14%), to enable larger work-pieces to be machined. (Customers who require their new DNM machine to be fitted with a 4th-/5th-axis unit, will also have more room to accommodate and machine larger parts). The increase in table sizes has also allowed maximum table loads for all three machines to be similarly increased (up 25% on previous DNM machines).
Other improvements include:
– faster tool-to-tool changeover times for increased productivity;
– grease lubrication of axis travels (as opposed to oil lubrication) reduces maintenance costs and machine downtime as the new DNM machines' grease cartridge systems only need replacing every 3 months as opposed to previous oil-based systems which required more frequent manual intervention.
All new DNM machines are supported by Mills CNC's best-in-class after-sales services, and machine tool Programmer and Operator training is delivered by the CNC Training Academy.
Says Tony Dale, Mills CNC's Technical Director:
"Flexibility, reliability and unrivalled performance are just three immediate advantages of the new DNM machines.

"Furthermore the choice of controls means that our new DNM machines will have a wide appeal amongst all large precision component manufacturers.

"Manufacturers can see the new machines in action by calling us to arrange a visit to the Mills CNC Technology Campus in Leamington."