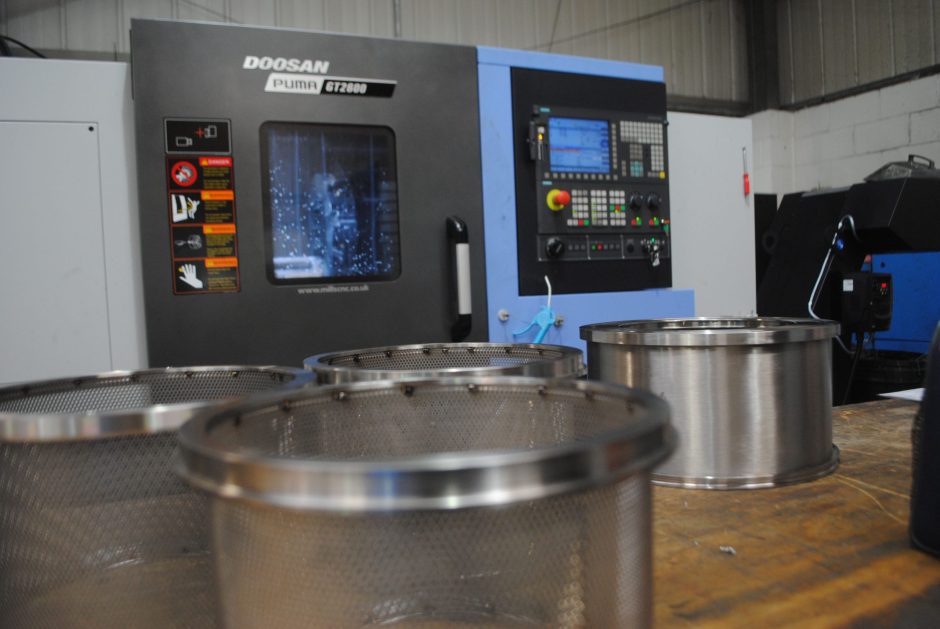 Faringdon Precision Engineering becomes the first UK company to invest in a Doosan lathe equipped with a Siemens control.
Two years ago Mills CNC, the exclusive distributor of Doosan machine tools in the UK and Ireland, introduced a range of Siemens-controlled vertical machining centres into the market. The move enabled precision component manufacturers preferring Siemens controlled machines to invest in Doosan machining centres.
Some 24 months after their introduction, sales of Doosan machining centres with Siemens controls have grown exponentially.
Earlier this year, Mills began a phased introduction of Siemens-controlled Doosan lathes into the UK and Irish markets – starting with its best-selling Lynx and Puma GT series.
One of the first, if not the first, companies to take advantage of this move is Oxford-based, leading precision subcontract specialist – Faringdon Precision Engineering.
Faringdon Precision Engineering
Faringdon Precision Engineering, established in 2006, has invested in a new Doosan 10" chuck/81mm bar capacity Puma GT 2600 lathe, with the Siemens Sinumerik 828D control, from Mills CNC.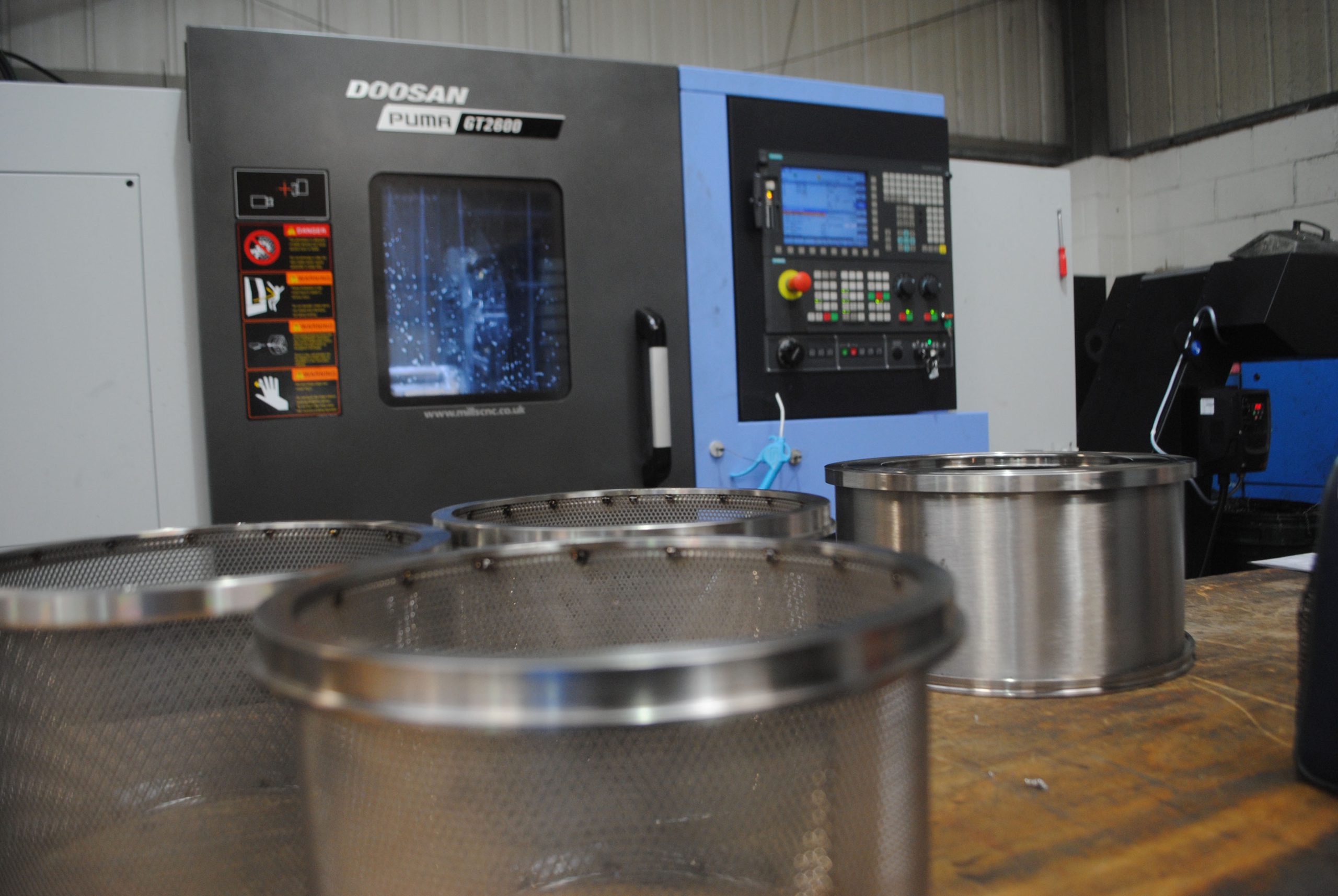 Faringdon Precision is well-renowned and well-respected for its machining prowess and production capabilities, and supplies high-quality, high precision and often complex machined components (prototypes, one-offs and small-to-medium batch series), to a growing and diverse range of UK and overseas customers operating in advanced hi-tech manufacturing sectors i.e. rail, nuclear, medical and scientific instrumentation.
The GT 2600 lathe, since being installed at Faringdon Precision's facility in March 2017, is being used, almost exclusively at this moment in time, to machine a range of parts for the US semi-conductor market.
Comprising different diameters and different lengths, these Stainless Steel (304) parts are machined to high tolerances and surface finishes, and are then assembled to create cylindrical-shaped 'chambers' which are used to collect, filter and ultimately incinerate hazardous gases used in the manufacture of silicon chips and integrated circuits (IC's).
Machining Stainless Steel requires a robust and reliable machine…and the GT 2600 is more than up to the task.
Puma GT 2600 lathe
The Puma GT 2600 is a versatile and rigidly-designed box guideway 2-axis lathe equipped with a powerful 22kW/3500rpm spindle (622 N-m torque) that makes it ideal for machining a wide range of materials and for undertaking heavy-duty roughing operations (often involving interrupted cuts), through to fine finishing.
The machine's rapid rates of 24m/min – X-axis and 30m/min – Z-axis, and its fast servo-driven turret (with 10 tool positions), ensure that the GT 2600 gets down to business fast enabling manufacturers to improve part cycle times and, as a consequence, better achieve customers' tight lead times.
Explains Trevor Timpson, Director at Faringdon Precision:
"Doosan machines are reliable and represent great value, and the GT 2600 lathe delivers excellent cutting performance as well as providing us with greater process security."
The machine, as previously mentioned, is equipped with the Siemens Sinumerik 828D control…a feature specifically requested by Faringdon Precision.
Says Trevor Timpson:
"We invest in CNC machines (both machining centres and lathes) with Siemens controls because, from both a programming and operating perspective, our staff find these controls (i.e. their design, layout, functionality etc.), easier to understand and use."
Investing in machine tools with a 'common' control platform provides a number of advantages to Faringdon Precision:
i) All production staff are familiar with the design and architecture of Siemens Control systems…and have the skills and confidence to operate and/or programme all of the company's machine tools;
ii) Jobs and part programs can be transferred between machines ensuring fast, efficient and seamless production.
The preference for, and investment in, Siemens-controlled machines has also helped Faringdon Precision address the 'thorny' issue of skills shortages.
Explains Trevor Timpson:
"We employ 10 members of staff at the company…and four of these are apprentices recruited directly from local schools and colleges.

"The intuitive and conversational nature of Siemens controls, combined with their ShopTurn and ShopMill icon-driven software, means that the apprentices do not need to know all the 'ins and outs' of G-code programming before they can become productive and set-up the machines to start cutting metal.

"As a result, by investing in machines with Siemens controls we have been able to significantly increase our production capabilities and improve our lead times…cost-effectively and in a relatively short period of time."