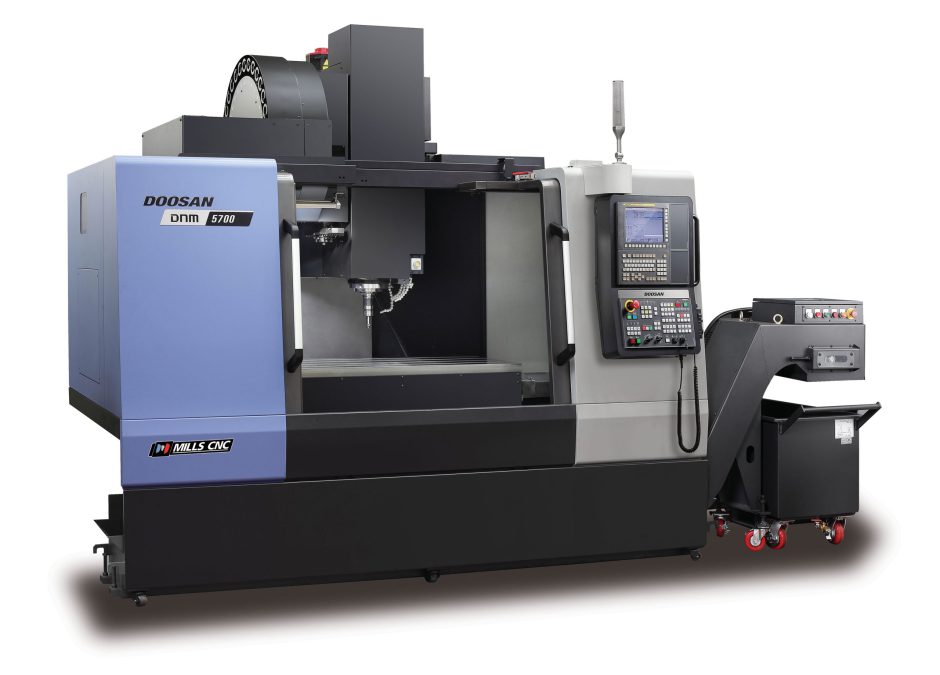 Automated manufacturing cell has pride of place at Mills CNC's Open House in October.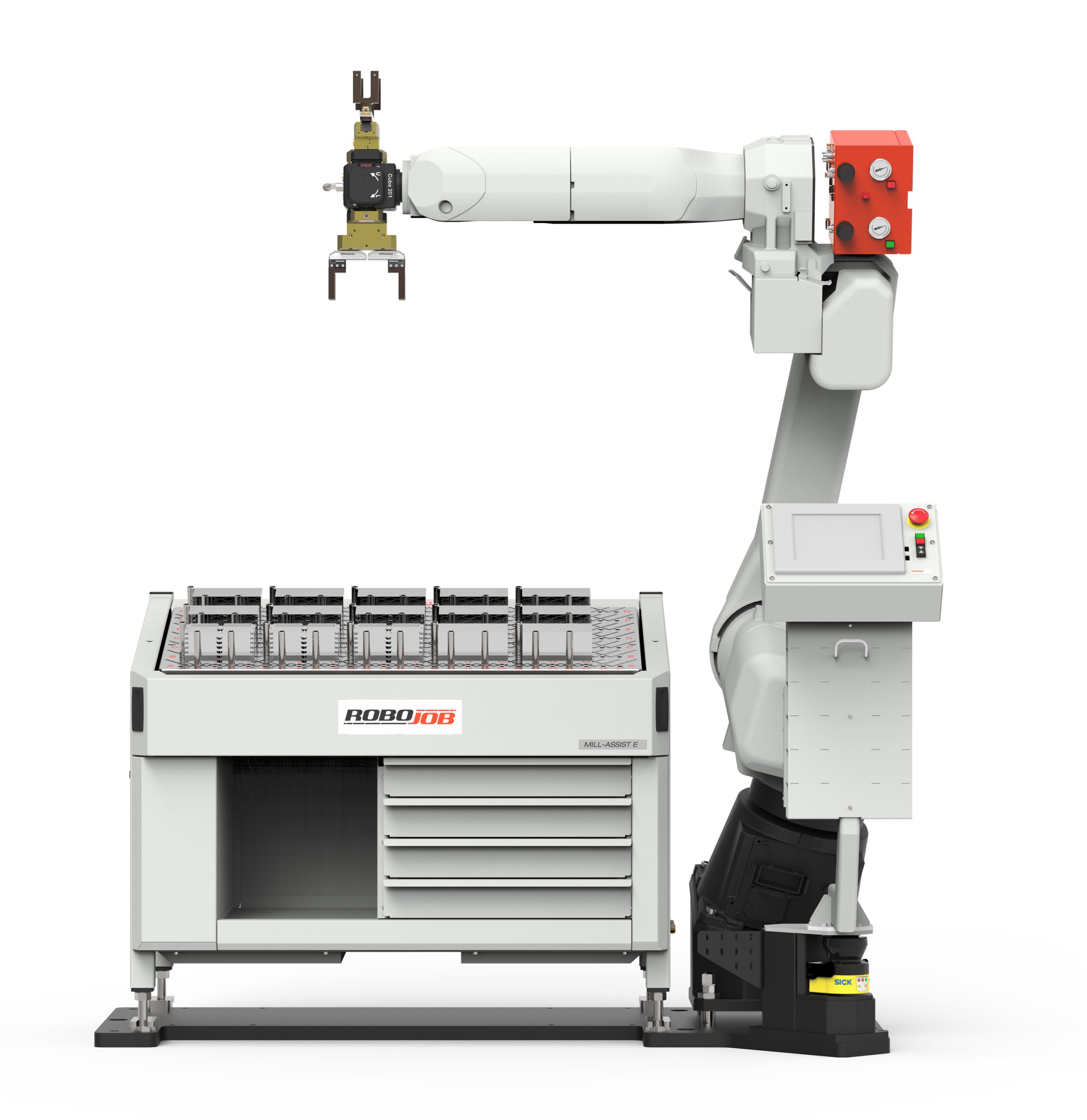 Mills CNC, the exclusive distributor of Doosan machine tools in the UK and Ireland, has announced that it will be showcasing an advanced automated flexible manufacturing cell at its forthcoming 'Strokes of Genius…LIVE' Open House taking place at the company's Technology Campus facility in October (18th and 19th).
The cell comprising a new Doosan DNM 5700 vertical machining centre and a ROBOJOB (Mill-Assist) automated workpiece load/unload system (supplied by Hydrafeed – the UK agent for ROBOJOB automated solutions), will demonstrate the significant productivity gains component manufacturers can expect to achieve from automating their machining processes and embracing unmanned production.
Says Mills CNC's Technical Director, Tony Dale:
"Our Open House provides the ideal platform for component manufacturers to see the latest advanced technologies now available from Mills.

"There are 18 Doosan machines being exhibited at the event, and one of these, a new DNM 5700 vertical machining centre, will be interfaced with a compact, high-productivity ROBOJOB automation system."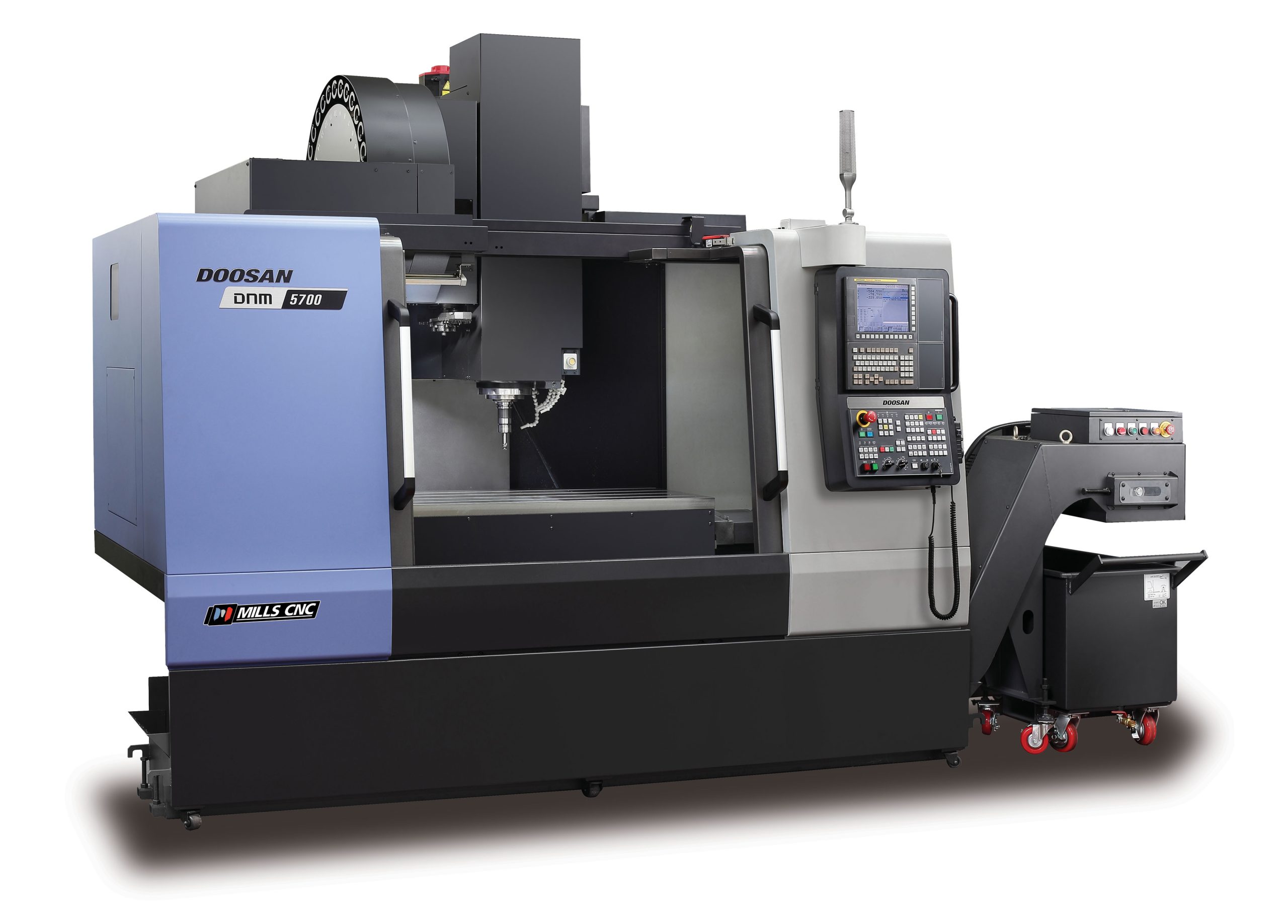 The ROBOJOB system being exhibited at the Open House is particularly relevant to component manufacturers involved in small-to-medium size batch production.
The system's compact footprint, inherent versatility and easy set-up and operation will also be a real 'eye-opener' to those component manufacturers who are under the (false) impression that automation can be costly… complicated…and, as consequence, not for them.
Continues Tony Dale:
"Automation, such as that offered by the ROBOJOB system, enables manufacturers to become much more flexible and, for a relatively modest outlay, get more from their machine tools by allowing them to run unattended (i.e. during the day, overnight etc.)."
The machining demonstration at the Open House will show the ROBOJOB Mill-Assist solution (comprising an industrial robot with an exchangeable clamp gripper, a workpiece plate and racking system and a user interface control), in action.
Specific highlights that will impress visitors include ROBOJOB's:
Fast set-up and change-over time: The system's user-friendly graphic interface means that specific robot knowledge is not a prerequisite, and that system set-up's can be achieved in minutes.
High accessibility and visibility: Machine tool operators are able to see all stages of the automation process (load/unload) clearly and with no obstructions thanks to ROBOJOB's open design and architecture.
Functionality: ROBOJOB is equipped with a range of standard functions allowing the operator to adjust the speed of the robot and the clamping force of the grippers, or even allow the robot to grip 'eccentrically'.
As well as the automated machining demonstration taking place at the Open House, representatives from Hydrafeed (ROBOJOB) will also be hosting an 'Automation Seminar' on both days where the commercial and operational advantages of automation will be presented.