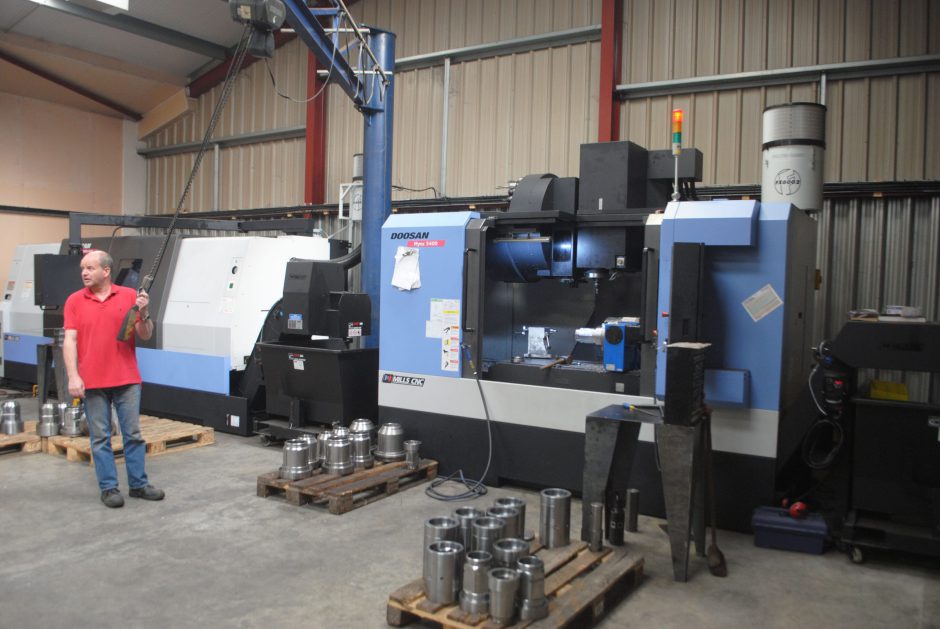 Leading manufacturer and supplier of precision foundation drilling tool solutions invests in four new Doosan machines from Mills CNC.
Leading foundation tools specialist – PRO-DIG Ltd (Europe) – has recently invested in four new high-performance CNC machine tools from Mills CNC.
The machines – two large-capacity Doosan Puma 400LB (long-bed) lathes, and two heavy-duty, box guideway Doosan Mynx 5400 (BT 40) vertical machining centres – were installed at PRO-DIG's UK manufacturing facility in St. Neots, Cambridgeshire in early 2016, and are being used to machine a range of different sized and different diameter (200mm – 1.5m) continuous flight augers (CFA) male and female hollow-stem couplings.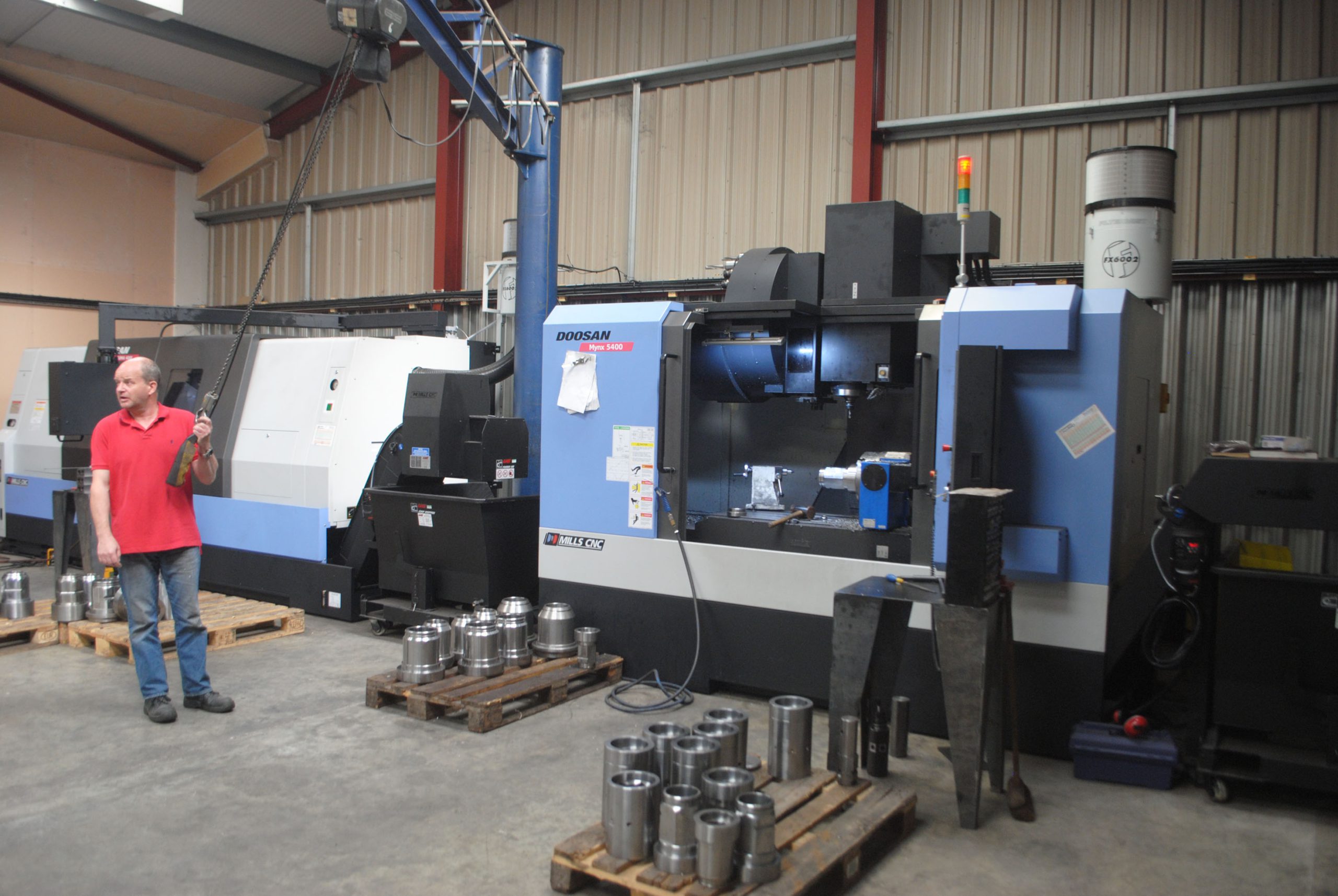 These couplings, made from high-tensile strength EN 24, EN24T…and EN 24A steel, are machined from solid billet. Machine cycle times are often long…with a majority of time spent on high-stock removal roughing operations.
Once machined and inspected the finished coupling parts are sent away for heat treatment before being welded (in-house) onto the ends of PRO-DIG-manufactured CFA sections (which themselves comprise a central hollow stem and a series of flights), to create rigid…rock-solid section joints.
The couplings allow CFA sections to be joined together to reach the intended bore depth – and to enable seamless and consistent rotary motion of the augurs.
Says Nic Brooker, PRO-DIG's Managing Director:
"Some time ago we used to subcontract-out our machining requirements but this changed because we needed to have better control over quality, lead time fulfilment and costs.

"We made our first investment in Doosan lathes and machining centres some years ago and, even back then, were impressed with the machines' performance and the value they represented.

"Since then we have continued to upgrade our machining capabilities by investing in Doosan technology."
The latest (four machine tool) investment is testament to this.
Continues Nic Brooker:
"When we purchased our first (and subsequent) Doosan machines – Mills CNC was not Doosan's UK distributor.

"So, when decided to upgrade our turning and milling capacity and capabilities in 2015 we were, in effect, dealing with Mills for the first time…despite being a Doosan customer for some 16 years.

"Straight away, we liked Mills' approach. They took time to understand our business…recommended a machine tool package with generous part-exchange and finance options…and had the right size and type of machines in-stock."
Doosan lathe and machining centre investment
The machines purchased by PRO-DIG – 2 x Puma 400LB lathes and 2 x Mynx 5400 machining centres – are powerful, heavy-duty machines.
The Puma 400LB lathes have a 15" chuck/117mm bar diameter and a 2 metre turning length, and are equipped with a high-torque 26kW/2000rpm spindle.Their box guide-way design means they can deliver high accuracy and impressive cutting performance when machining difficult-to-machine materials.
Similarly the box guide-way Mynx 5400 vertical machining centres are proven performers and deliver increased process reliability. The Mynx machines installed at PRO-DIG were supplied with 4th-axis units for additional productivity…enabling the company to reduce part set-up and cycle times.
Explains Steven Hayes, PRO-DIG's Factory Manager:
"We operate in a tough, competitive environment and work the machines hard…six days a week…ten hours a day.

"Our customers (both domestic and European) work to stringent deadlines which means that our manufacturing processes, including our machining operations, have to be up to the job…and we simply cannot afford machine downtime.

"I am pleased to report that the new Doosan machines have been up to the challenge."
PRO-DIG Europe, part of US-based PRO-DIG LLC, provides its customers (civil engineering contractors, drilling contractors etc.,) with a bespoke design and manufacturing service (that includes testing and calibration) for all types of drilling tools.