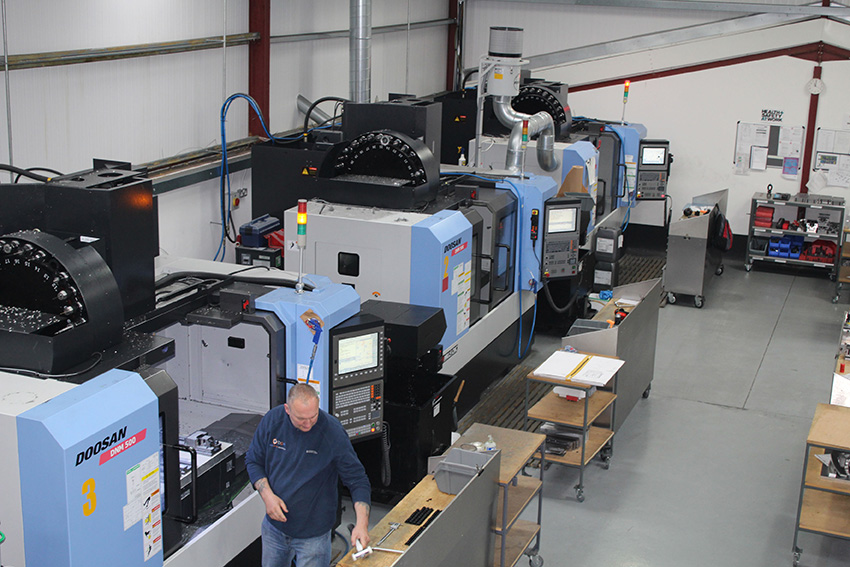 Boyce Precision Engineering invests in sixth Doosan vertical machining centre to further increase in-house machining capacity.
Leading precision subcontract specialist, Boyce Precision Engineering (BPE), based in County Armagh, Northern Ireland has recently invested in its sixth Doosan DNM 500 vertical machining centre from Mills CNC.
This latest machine – a DNM 500 Mark II – was installed at the company's 6,500sq foot Craigavon facility in September 2015 and, similar to the five previously purchased DNM 500 models, is equipped with the Heidenhain iTNC 530 Control.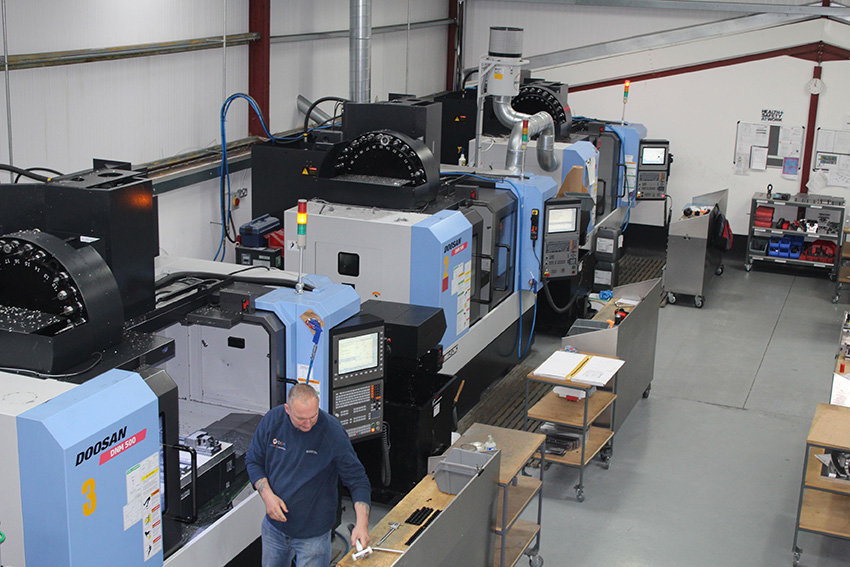 BPE manufactures high-precision complex parts (from prototypes and one-offs through to medium volume batch production), and mould tools for a diverse range of industries and market sectors – e.g. aerospace, pharmaceutical, motorsport etc.
A rise in demand for precision machined parts from the company's aerospace and pharmaceutical customers provided the catalyst for the latest DNM 500 Mk II investment.
Comments BPE director and co-founder Brian Boyce:
"Continuous investment in the latest machine tools and associated manufacturing technologies combined with our commitment to develop the skills of our (growing) workforce and dedication to achieving industry-specific certifications and accreditations (* we are currently working towards AS9100 and SC 21), have helped strengthen our position in a number of our customers' supply chains.

"Our success, to put it succinctly, can be explained by our ability to produce high-quality, competitively-priced machined parts and components – and deliver them to customers on time… every time.

"Whilst the increase in demand for machined parts was (and is always) welcomed, we could see that it would put pressure on our existing milling capacity and capabilities. Rather than trying to 'make do' with our existing resources we made the strategic decision to invest in a new (Doosan) machining centre."
The Doosan DNM 500 Mk II is a high-performance machine equipped with powerful direct-drive spindle technology (up to 18.5kW/12,000rpm), a 30-position ATC, BT 40 (Big Plus type) face and taper tooling, a large working envelope (X, Y, Z travels = 1020mm x 540mm x 510mm) and a generous-sized work table (1200mm x 540mm).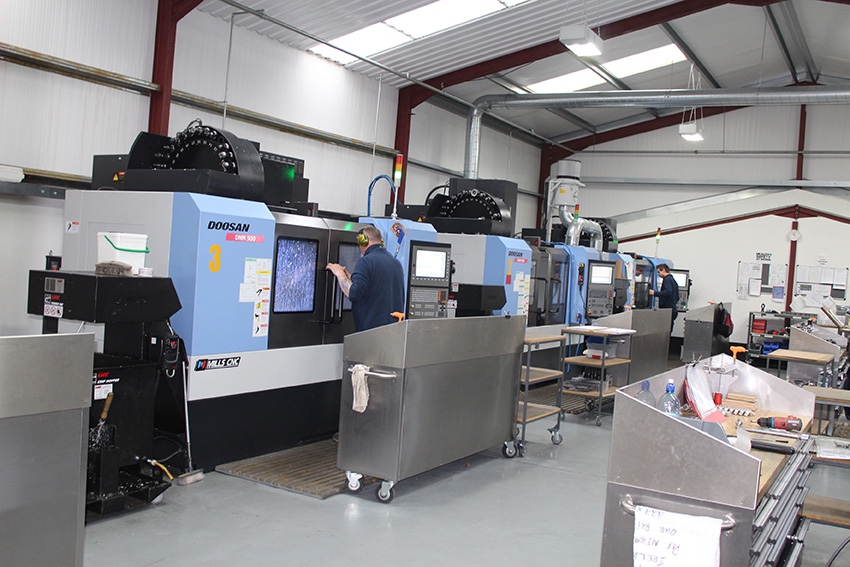 Explains BPE director and co-founder, George Boyce:
"Doosan DNM 500 vertical machines have a proven track record and we have now invested in six of these models since 2012.

"Because we machine a variety of materials – from steels (e.g. EN24) and Stainless (e.g. 304 and 316) through to aerospace aluminium alloys and plastics, we need versatile machines that can handle all types of machining from high-volumetric roughing through to super-fine finishing.

"We also need our machines to deliver the high accuracies and exacting surface finish requirements that our customers expect and demand from us."

"Doosan DNM 500 machines deliver on all these counts."
BPE's decision to continue investing in DNM 500 machines however was not entirely down to the performance of the machines… important as this was and is.
Continues Brian Boyce:
"We have developed strong relationships with Mills CNC over the years and the resources they have put in place to support Northern Irish manufacturers – resources that include dedicated sales, applications and service engineers –  means that Mills is always able to respond to our needs quickly and decisively.

"This commitment to Northern Ireland combined with the high levels of Doosan machine tools Mills holds in stock at its Campus facility in Leamington (which means that machines can often be delivered in days rather than weeks or months) – all contribute to us continuing to invest in Doosan machines."