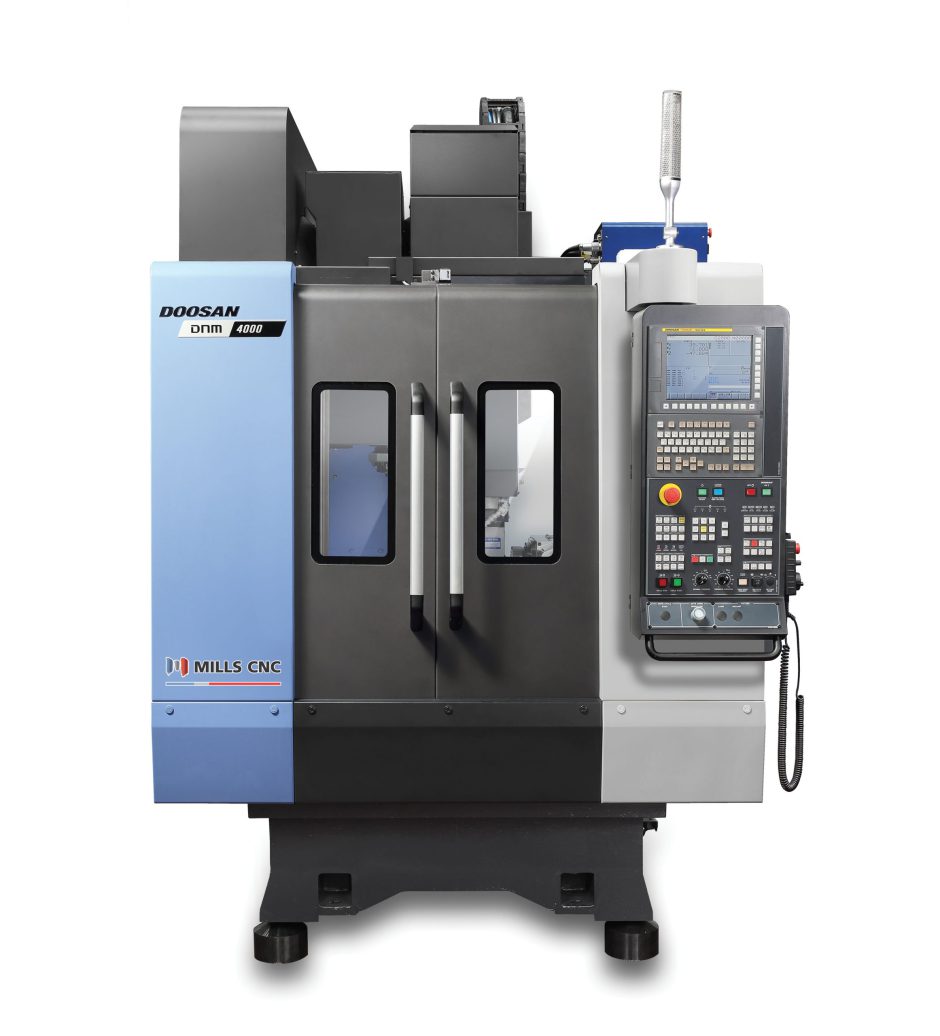 New compact Doosan vertical machining centre showcased by Mills CNC at MACH 2018 proves to be a real crowd pleaser.
Mills CNC, the exclusive distributor of Doosan machines tools in the UK and Ireland, has launched the new compact Doosan DNM 4000 vertical machining centre into the market. The machine was one of 16 Doosan machines exhibited by Mills at the recent MACH 2018 exhibition in April.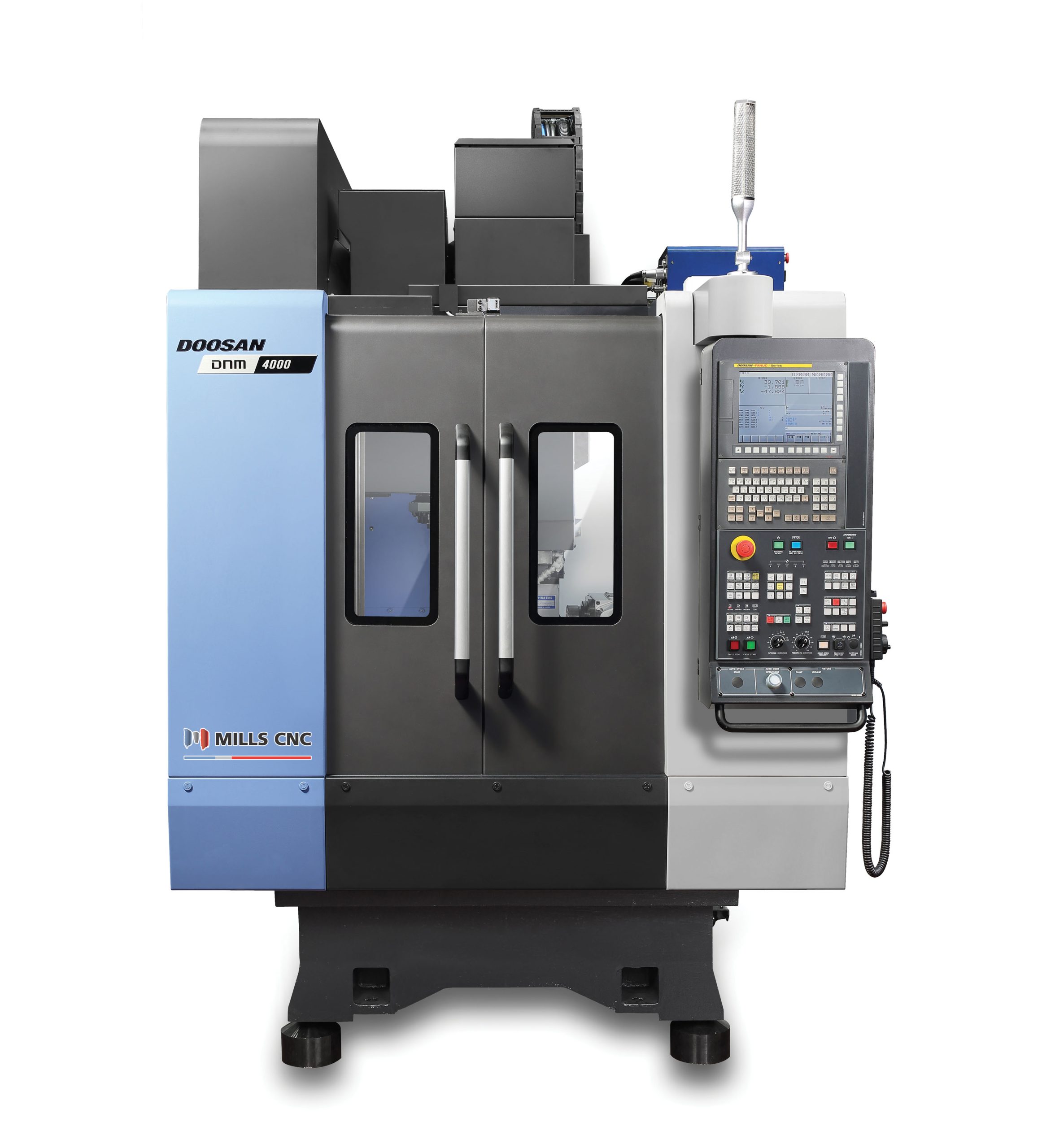 Doosan's range of DNM vertical machining centres have, ever since their introduction, been best-sellers in the UK and Ireland as well as across the world – and their popularity shows no sign of abating.
The arrival of this latest edition to the DNM range available with Fanuc or Siemens controls will be of obvious interest to component manufacturers looking for a high-productivity, versatile and cost-competitive 3-axis vertical machining centre solution.
The new DNM 4000 machines have a small footprint but still provide manufacturers with good and flexible machining capacity i.e. 520mm (Y-axis); 400mm (Y-axis) and 480mm (Z-axis) travels. The machines can also accommodate workpieces up to 400kg in weight and have a 650mm x 400mm table.
The machines are equipped with powerful 18.5kW/12,000rpm BT 40 direct-coupled spindles (117N-m) with a innovative spindle cooling system that ensures high accuracies and repeatability's, and improved tool life. They also feature, as standard, the rigid Big Plus face and taper tooling interface for improved machining performance and boast impressive 48m/min rapid rates on their X-, Y- and Z-axes that helps reduce non-cutting time and improve cycle times.
DNM 4000 machines are equipped with Roller LM guideways which deliver smooth and precise linear motion, increased rigidity and higher load capacity. They also feature a side-arm CAM configured ATC with 20 tools as standard with a 1.3 second tool-to-tool changeover time.
Despite their small footprint and a total machine width of just 1650mm, the DNM 4000 machines have excellent access (660mm) to their machining area provided by two-doors which helps make workpiece load/unload and job set-up operations easier and quicker to perform. (NB: Machines of a similar size often feature just one door).
The machines also feature an improved chip evacuation system, and an efficient and eco-friendly grease lubrication system that reduces maintenance costs.
Says Tony Dale, Mills CNC's Technical Director:
"Versatile, productive, easy to use and delivering outstanding machining performance – the new DNM 4000 has it all.

"The new DNM 4000 machine series launched in the UK at MACH will be available to UK and Irish customers later in the year."