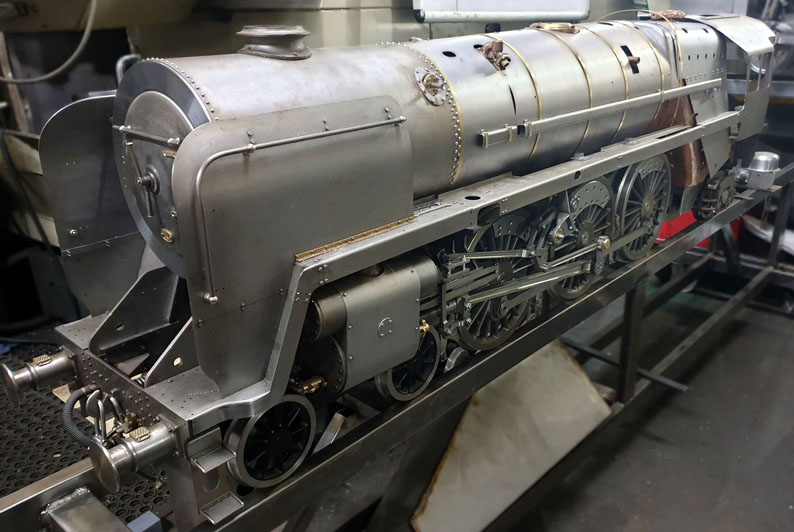 Miniature railway manufacturing specialist invests in a compact, high-performance Doosan vertical machining centre to help ramp up production and improve operational efficiencies.
Mills CNC, the exclusive distributor of Doosan machines in the UK and Ireland, has supplied 17D Ltd., a leading family-owned miniature railway manufacturing specialist, based in Matlock, Derbyshire, with a new Doosan vertical machining centre.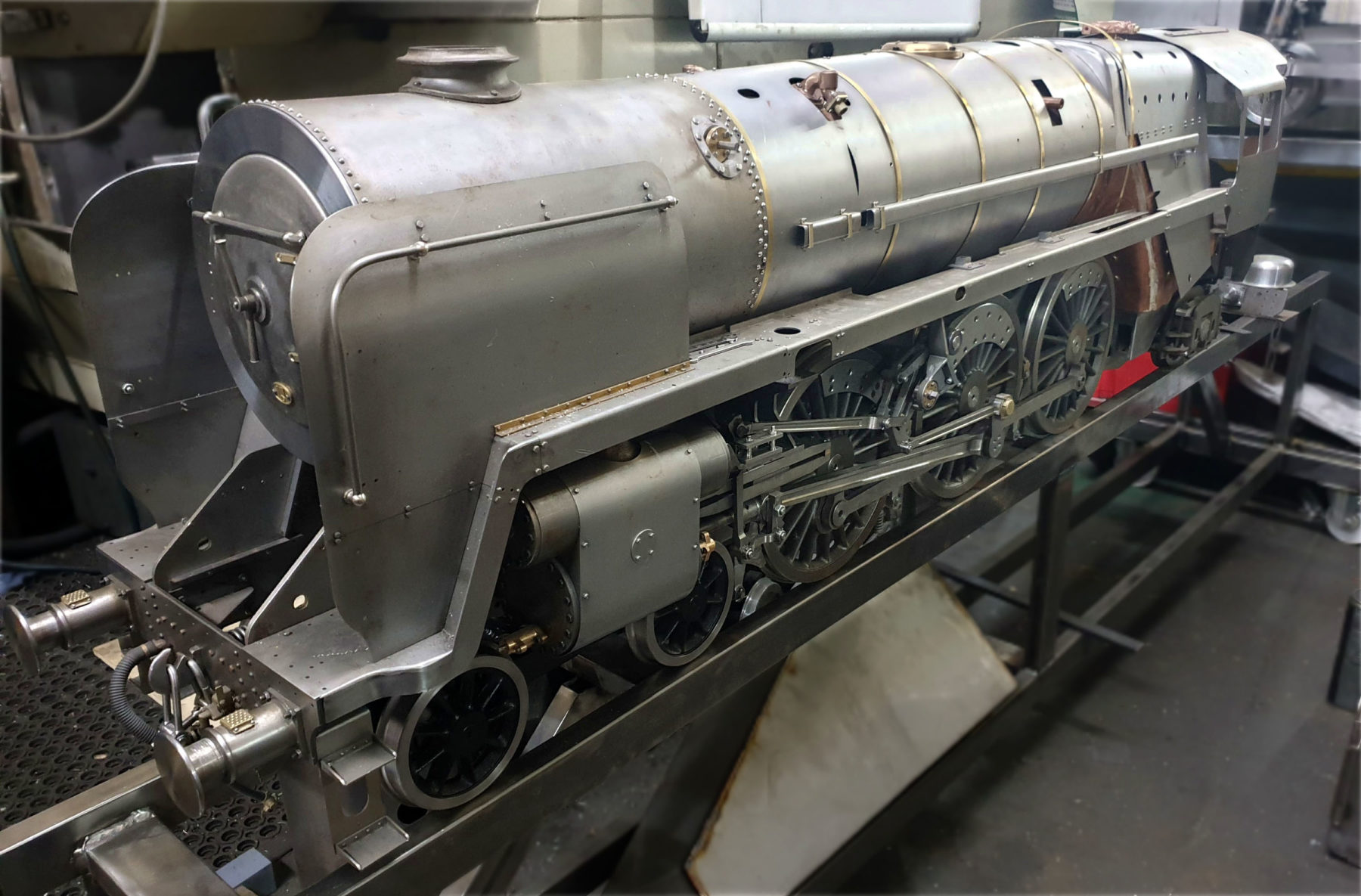 The machine – a compact, high-performance DNM 4500 – was installed at 17D's (2,500sq. ft.) facility in July 2020, and is being used to machine a range of precision components, that include live steam locomotive parts (valve gears, cylinders etc.), chassis, axles, bogies, couplings, buffers, wheels etc., made from a diverse range of materials that include aluminium, cast iron, carbon steel etc.
17D, established in 2010, manufactures a range of scaled working models of locomotives, carriages and wagons for three miniature railway gauge systems: 5", 7.1/4" and 10.1/4". (The company's locomotives for the 5" gauge are a scale of one-twelfth, at around six feet long, rising to approximately 12 feet for the 10.1/4" gauge).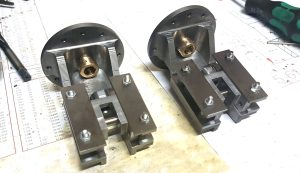 In addition to designing and manufacturing miniature locomotives and associated rolling stock, the company is focused, and devotes significant time and resources, on producing and supplying high-quality, cost-competitive and quick turnaround parts and spares for a myriad of UK and internationally-based customers that include hobbyists and private collectors through to clubs and commercial organisations.
The company has a strong reputation in the markets it serves and is highly regarded. And to maintain its market leading position and competitive edge, 17D invests regularly in its plant, equipment, processes and systems.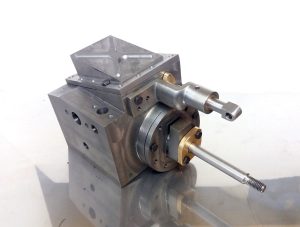 The company's commitment to continuous improvement combined with a dramatic and sudden upsurge in demand for its machined parts were the driving forces behind 17D's new DNM 4500 machine tool investment.
Explains partner, Tristan Dengate:
"Business had been growing incrementally but the onset of the Covid-19 pandemic resulted in a sharp and dramatic increase in demand from hobbyists who, having been furloughed as part of the lockdown, had time on their hands.

"This increase in demand was putting a strain on our existing machine tools so, to ensure we could meet customer expectations, we made the decision to strengthen our capabilities and invest."
The DNM 4500 rationale
 17D has a variety of CNC and manual machines at its disposal and had, in November 2019, strengthened its turning operations by investing in a used 6" chuck/51mm bar diameter Doosan Lynx 220LM lathe equipped with a C-axis and driven tools.
Says Tristan Dengate:
"The arrival of the Lynx lathe had an immediate and positive effect helping us to reduce part cycle times, eliminate production bottlenecks and improve lead time fulfilment.

"Although the machine is a few years old it still delivers exceptional performance and hasn't missed a beat since installation."
The machine's arrival and subsequent performance also 'converted' 17D into becoming Doosan machine tool advocates.
Continues Tristan Dengate:
"The increase in demand for machined parts, which started at the onset of the pandemic in April, was putting pressure on our milling resources. We needed additional milling capacity and capabilities and we needed them fast!

"Our experience with the Lynx 220LM helped narrow down our choice: put simply we wanted a Doosan."
17D drew up a list of key requirements, investigated the market and approached Mills CNC.
"We needed a versatile, high-performance machine: one that could deliver high (and accurate) metal removal rates combined with an ability to machine intricate part details and features, and achieve super-fine surface finishes", says Tristan Dengate.
To help reduce part cycle times the machine also needed to be able to cope with high speeds and feeds, and aggressive depths of cut.
The company had narrowed down its choice to a DNM 4500 machining centre and, with funding in place via a EU Grant, placed the machine order with Mills CNC.
Says Tristan Dengate:
"We ordered the machine on a Monday and it was delivered and installed by the end of that week."
The Doosan DNM 4500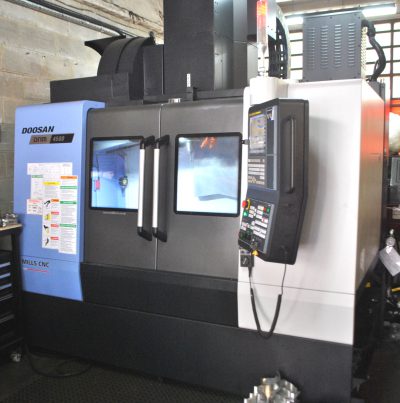 The DNM 4500 is a high-speed, highly-rigid and versatile 3-axis vertical machining centre ideal for a range of applications. Standard features (and major selling points) include a large working envelope (800mm x 450mm x 510mm), a direct-coupled spindle (18.5kW/8,000rpm), roller LM guideways and an on-board thermal error compensation system.
The machine boasts fast rapid rates (36/26/30m/min), a large work table (1000mm x 450mm with 600kg maximum table load), and a 30-position ATC.
The machine supplied to 17D was equipped with the Fanuc i control but can also be specified with either a Siemens 828D or Heidenhain TNC 620 control.
Concludes Tristan Dengate:
"The DNM 4500 is a great addition to our operation.

"We are confident that the machine will be more than instrumental in helping us further grow our business – not just with our miniature railway customers but also with customers (from other sectors) looking for a proven, high-quality machining subcontract specialist."