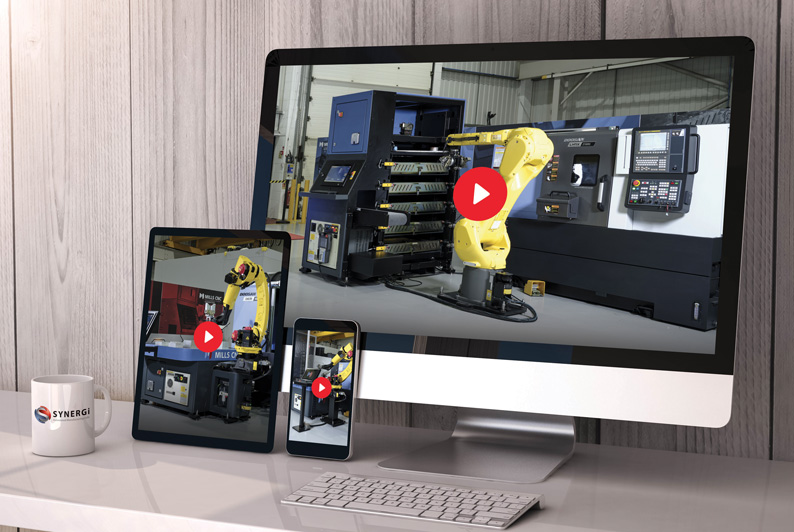 Mills CNC launches its SYNERGi automated manufacturing cell marketing campaign with three punchy teaser ads.
Mills CNC, the exclusive distributor of Doosan machine tools in the UK and Ireland, is implementing a new digital marketing campaign to promote its recently-launched SYNERGi Automated Manufacturing Cells.
The campaign, which starts this month (March 2021), kicks-off with a series of teaser/promotional ads for each of the company's three standard SYNERGi systems – SYNERGi Premier, SYNERGi Classic and SYNERGi Sprint – and will be promoted via the company's YouTube channel and through its e.marketing and social media programmes.
The first SYNERGi Premier teaser ad will 'go live' in mid-March, with the other two ads being aired later in the month.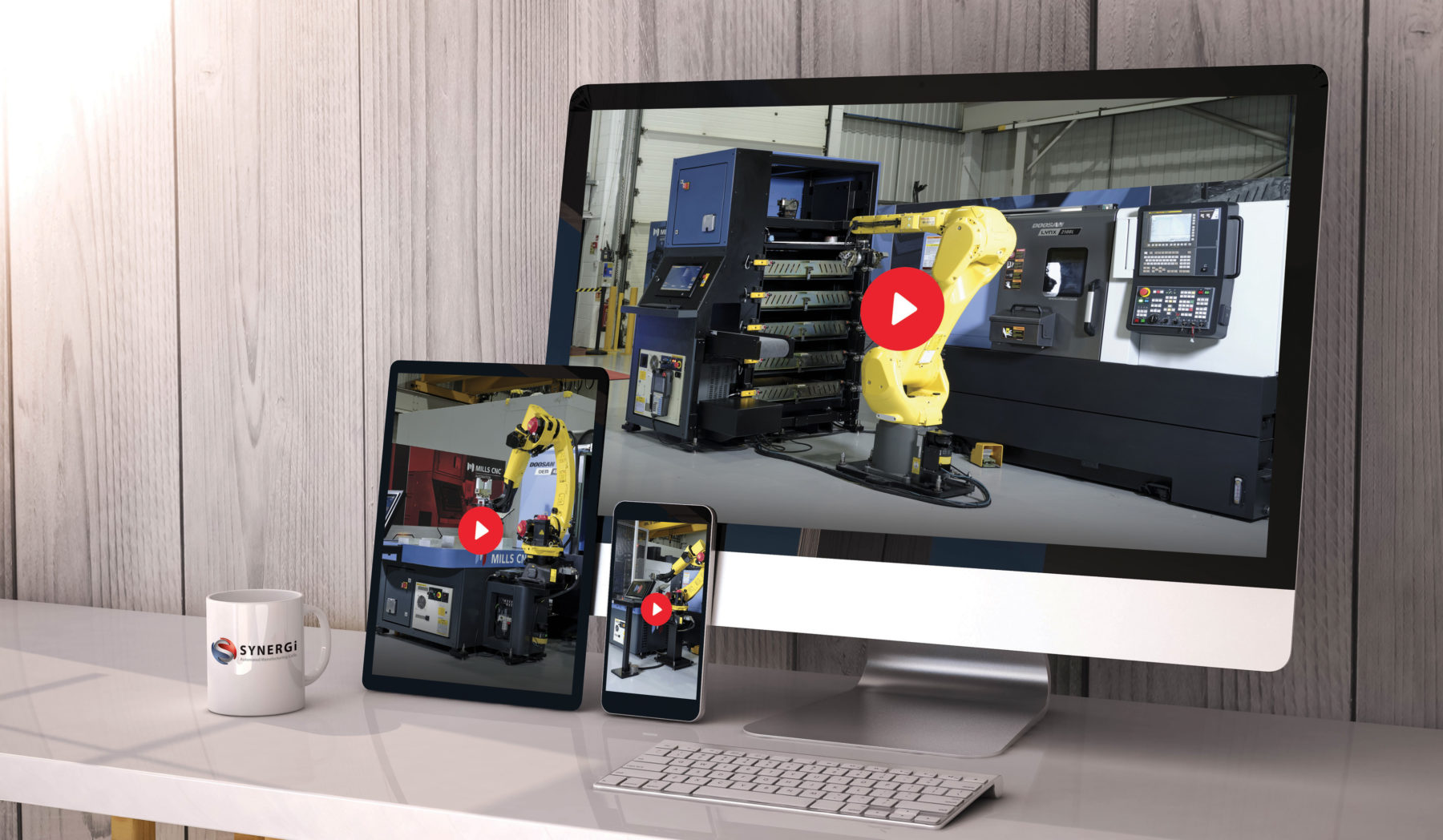 The teaser ads will be followed, in April, by three more in-depth presenter-led videos where the strengths and competitive advantages of the three SYNERGi systems will be described and explained in more detail.
Says Mills CNC's Technical Director, Tony Dale:
"We have invested significant time and resources in creating our SYNERGi automated manufacturing cells. The marketing campaign we have designed, like the cells themselves, is innovative and is in keeping with our 'Like No-one Else' brand proposition.

"As we emerge from the pandemic we know that automation, and the dramatic ways it can improve productivity, flexibility and operational efficiencies, is going to be an issue high on every component manufacturer's agenda.

"Our SYNERGi systems, integrated with Doosan lathes, machining centres and mill-turn machines, take the complexity out of automation: they are easy to understand and use and, like the teaser ads we are using to launch them into the market, will appeal to a broad audience."
Our first SYNERGi teaser ad for the SYNERGi Premier system can be viewed by following: CNC Automation Systems