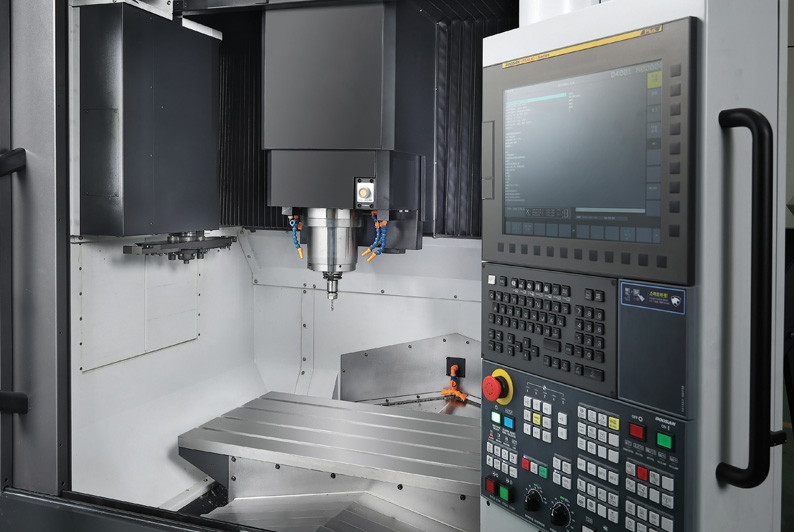 Mills CNC introduces a new, highly rigid, thermally stable and high precision bridge-style machining centre into the market.
Mills CNC, the exclusive distributor of Doosan machine tools in the UK and Ireland, has introduced a new bridge-style vertical machining centre into the market.
The new BVM 5700 is a premium machine that, owing to its rigid design and build, delivers exceptional accuracies, greater flexibility, unrivalled machining performance and best-in-class process reliability.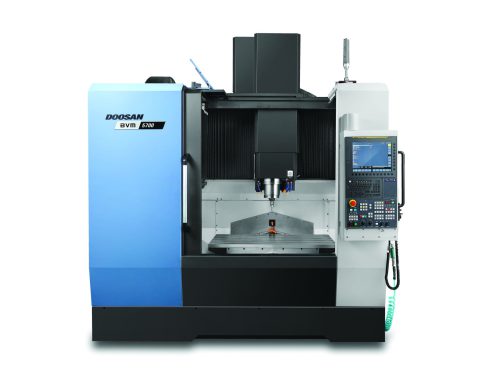 The machine's stability is the foundation for its impressive performance.
A rigid, thermally stable construction ensures that thermal deformation is minimised and, as a result, that high accuracies can be achieved irrespective of the materials being machined (i.e., titanium, Stainless Steels, aluminium etc.), or the machining process parameters employed.
The versatility of the BVM 5700, combined with its high accuracy credentials, make it an ideal machine for the mould tool and die, aerospace, automotive, oil and gas and power generation sectors…to name but a few.
Says Tony Dale, CEO:
"There is a tendency amongst some manufacturers to think that bridge-style machining centres are only for large part processing. This is not the case.

"With the BVM 5700, Doosan have focused their efforts on creating a compact, powerful and highly rigid machine with a wide application potential and appeal.

"Irrespective of whether high material removal or super-fine finishing are required – the BVM 5700 delivers."
The BVM 5700 – a closer look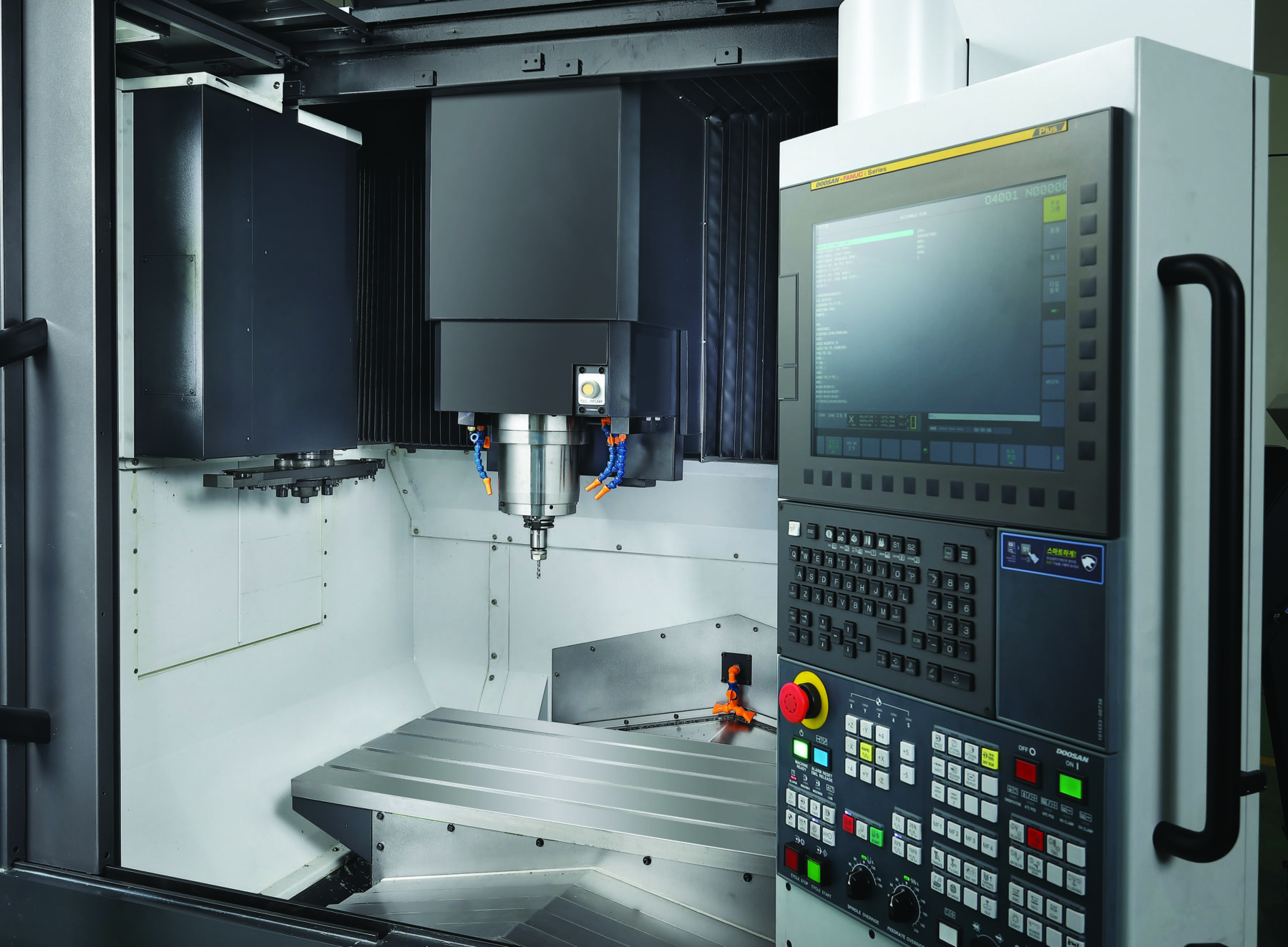 The BVM 5700 is a high-performance machine with good-sized axis travels (X-/Y-/Z-axis: 1050mmx 570mm x 460mm), and a well-proportioned worktable (L = 1300mm x W = 570mm) with a maximum 1,000kg table load.
The machine is a productivity powerhouse and boasts excellent rapids (up to 42m/min), fast acceleration/deceleration rates, and a 30/40 tool ATC with a 1.3 second tool-to-tool changeover time.
The machine's powerful, built-in BT40 spindle (37kW/15,000rpm) can generate 214N-m of torque and enables component manufacturers to ramp up speeds and feeds…take more aggressive depths of cut…and, as a result, help manufacturers reduce part cycle times and improve lead time fulfilment.
The BVM 5700 features the Big Plus dual contact face and taper spindle/tooling interface for achieving increased accuracies and superior surface finishes. To ensure and maintain these high accuracies, especially over long machining runs and extended operations, the machine is equipped with a smart thermal compensation system comprising multiple sensors strategically positioned around the machine.
These sensors mitigate the effects of thermal growth – reducing the impact and effects of heat generated during the machining process on the machine's structure, spindle system etc.
The machine is equipped with the advanced Doosan Fanuc i Plus control with a 15" touch screen and an intuitive and user-friendly iHMI that helps customers reduce time spent on job set ups and make the completion of other tasks i.e., machine monitoring, tool management, production planning etc., faster and more efficient.
Other features include:
– Doosan's high efficiency grease lubrication system that helps cut annual lubrication maintenance costs by up to 60%.