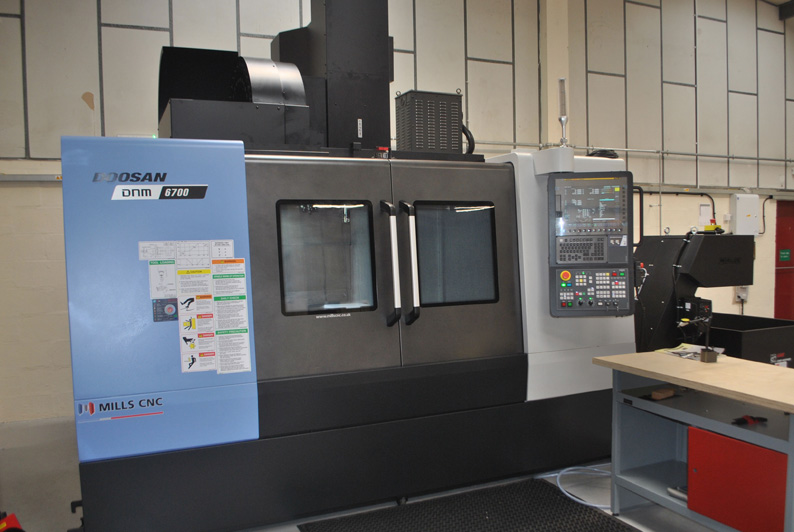 Cutting Blue Ltd., invests in its first Doosan 3-axis vertical machining centre from Mills CNC.
Mills CNC, the exclusive distributor of Doosan machine tools in the UK and Ireland, has recently supplied Birmingham-based Cutting Blue Ltd., the newly-created manufacturing arm of engineering consultancy and training specialist, Cutting Blue Solutions Ltd., with a new Doosan vertical machining centre.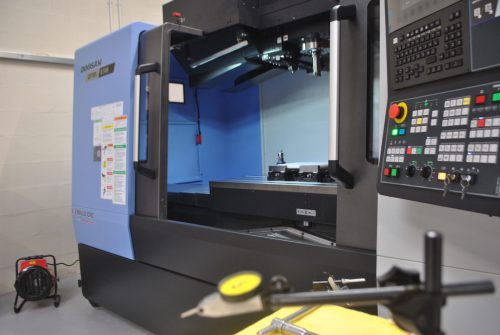 The machine, a large-capacity DNM 6700, was delivered and installed at the company's 2,000 sq. ft. facility in Saltley in September 2020 where it is being used to machine, in mainly small batch sizes at this moment in time, high-precision and high-value components for a range of customers operating in the motorsport and general engineering sectors – to name but a few.
About Cutting Blue
The creation of Cutting Blue Ltd is the brainchild of owner and managing director, Piotr Parobczy.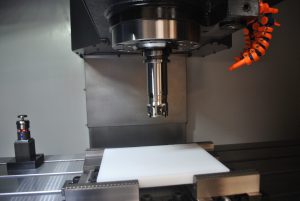 Having started his working life, first as a machine tool setter and then as a CAD/CAM programmer, Mr. Parobczy used this knowledge and experience, gained from working in a number of different manufacturing environments, to develop and hone a range of specific engineering consultancy skills.
The acquisition of these skills ultimately enabled him to start, and secure, work as a contractor where (over the years) he was responsible for the design and implementation of innovative and high-value projects for a number of UK- and internationally-based customers.
Following on from this success, and having built up an impressive track record Mr. Parobczy, in 2017, set up Cutting Blue Ltd – an engineering service company providing specialist training and consultancy services to blue-chip and progressive manufacturing companies.
Says Piotr Parobczy:
"Cutting Blue Ltd., began its life as a engineering consultancy.

"However, even back then it was always my ambition and intention to create a manufacturing company – when the time was right."
That time, as it transpired, was in Spring 2020.
Explains Piotr Parobczy:
"The pandemic outbreak had a detrimental effect on the availability of contract work and this proved to be the catalyst I was waiting for.

"Because the creation of a manufacturing company was a long held ambition of mine I was not starting such an undertaking from scratch. To a large extent much of the spadework and planning had already been done."
These plans covered all aspects of the business including – the location of the new company…the services it would provide…typical customer profiles etc.
Continues Piotr Parobczy:
"I chose Birmingham because of its central location and because I knew the area well.

"From my background and experience the company would not be a 'jack of all trades' operation but instead would offer specialist, high-precision machining (milling) services to customers typically operating in the high-end motorsport, automotive and aerospace sectors."
To realise its ambitions and objectives Cutting Blue needed access to advanced machine tool technologies – and made the decision, from a reliability perspective and to provide a clear statement of intent, to invest in a new rather than a used machining centre.
The Doosan: Mills CNC angle
Cutting Blue approached a number of machine tool manufacturers with its requirements.
Says Piotr Parobczy:
"A number of companies I approached sent in literature etc., but didn't follow things up.

"I got a different reception and reaction from Mills CNC who, from the outset, adopted a more proactive and partnership approach. They took time to understand the business and the type of work that would be undertaken: they worked collaboratively with me to identify the optimum machine tool solution."
The Doosan DNM 6700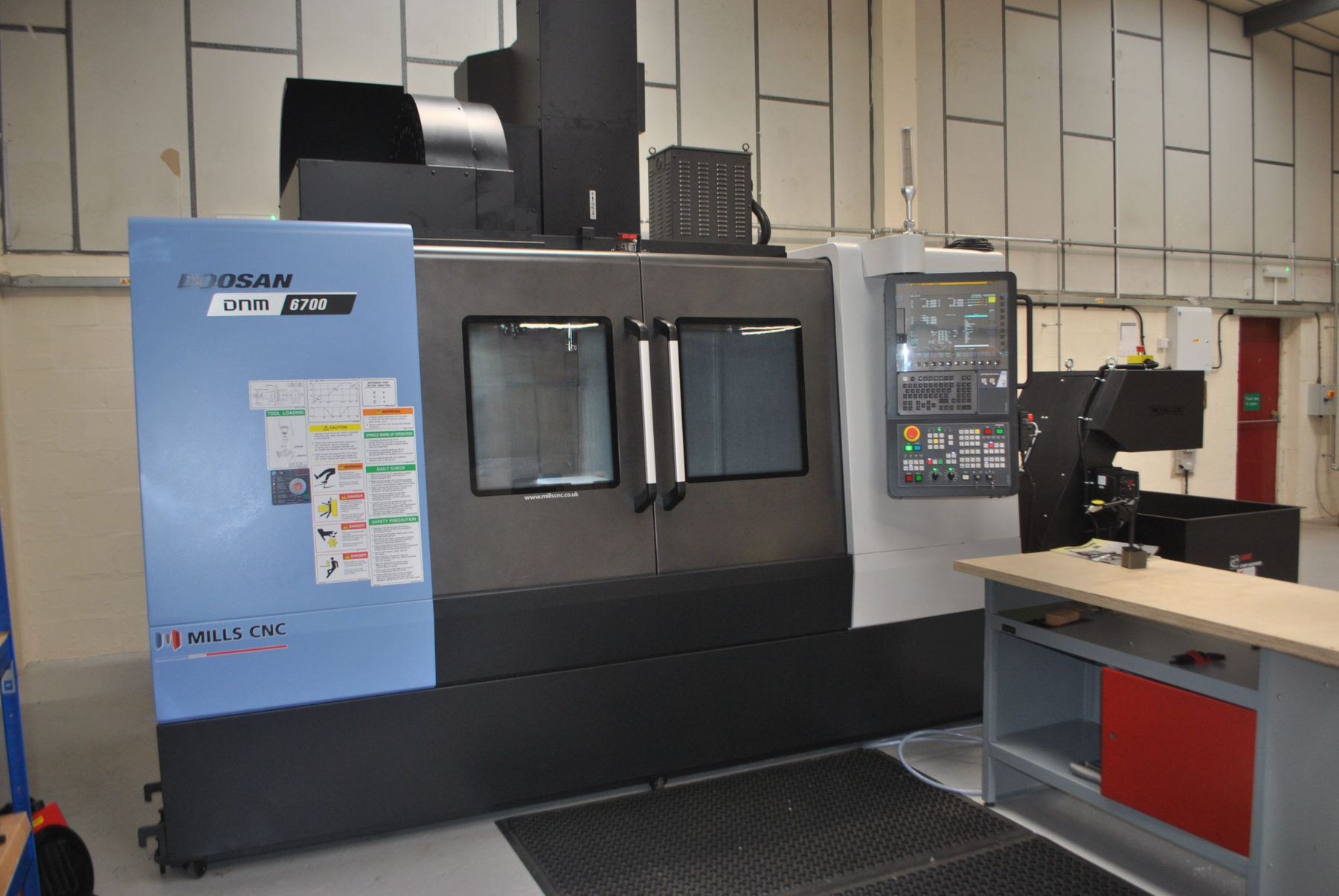 Understanding the type and size of components to be machined…the typical materials to be machined (i.e. aluminium, steel, Stainless, titanium, engineering plastics etc.)…the typical part accuracies and surface finishes that would be required…and the volumes/batch sizes to be machined – resulted in the identification, selection and, ultimate, ordering of a Doosan DNM 6700 – a large-capacity vertical machining centre.
The Fanuc-controlled DNM 6700 installed at Cutting Blue's facility is a highly-rigid machine that delivers speed, high accuracy and unrivalled process reliability.
It is equipped with a 18.5kW/12,000rpm directly-coupled (high-speed) spindle, a 1500mm x 670mm work table with a 1300kg maximum table load, a 30-position ATC, roller LM guideways (all axes) and thermal error compensation.
The machine was also supplied with a Blum TC50 workpiece touch probe and Blum ZX Speed IR tool setting probe.
Says Piotr Parobczy:
"I was already familiar with Doosan machine tools and knew that they were reliable, represented great value and delivered excellent cutting performance.

"The DNM 6700, with its large work table, provides much needed capacity, capability and flexibility (now and in the future) enabling us to machine large or multiple smaller parts in one set-up.

"Although still early days I am delighted with the DNM 6700 and am already looking at investing in second Doosan machine."