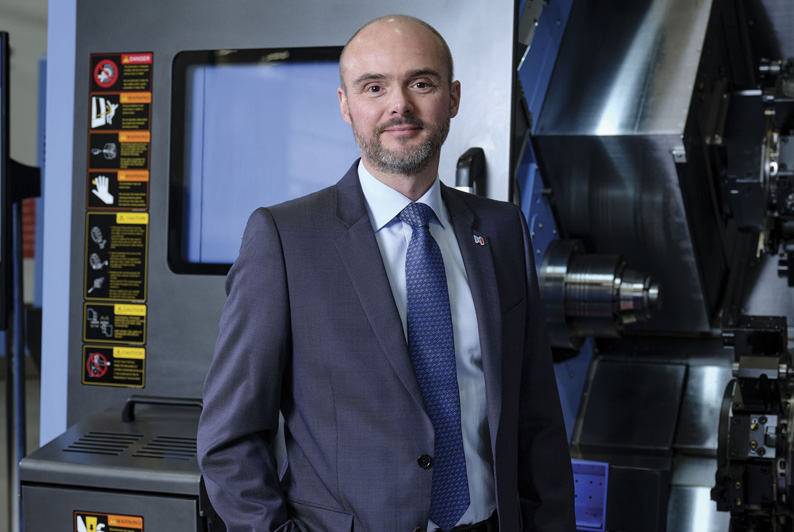 Despite numerous external challenges (i.e., the continuing impact and effects of the pandemic, the end of the BREXIT transition period and significant supply chain issues caused, in part, by the semiconductor crisis and the global shortage of raw materials) – Mills CNC has reported strong machine tool and automation systems' sales results for 2021.
Mills CNC, the exclusive distributor of Doosan machine tools in the UK and Ireland, has posted exceptional sales results for 2021.
When the order books closed, just before the Christmas break, the company had taken orders for well over 400 new Doosan machines and had experienced a 100% increase in sales of its SYNERGi automated manufacturing cells and Doosan collaborative robot systems.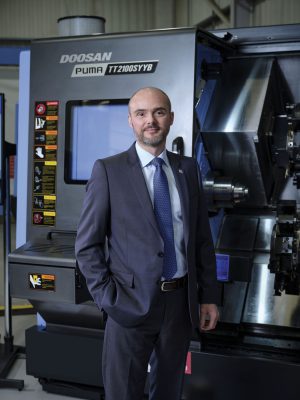 Says Tony Dale, Mills CNC's CEO:
"Despite the obvious challenges and turbulence experienced throughout the year – 2021 was incredibly positive for Mills CNC. Machine tool sales were up almost 40% on 2021; this represents our best year ever for machine tool orders.

"Similarly groundbreaking results were also achieved by our Automation Division with sales of our SYNERGI automated manufacturing cells and Doosan collaborative robots (cobots) both doubling in the same 12-month period."
The reasons why Mills CNC's sales performance was so strong and positive during 2021 were many and varied. They included the following:
a) Machine tool business
The depth and breadth of the Doosan range is second to none and, during 2021, sales of the company's ever popular and best-selling Lynx and Puma lathe series, and its DNM (3-axis) and DVF (5-axis) machining centre models, remained high.
Worthy of special mention here were sales of the company's DNM 6700 vertical machining centres, Puma 2600SY II multi-tasking lathes and DVF 5000 (5-axis) machining centres.
Explains Tony Dale:
"Puma lathes and DNM vertical machining centres have become technology 'staples' for UK and Irish component manufacturers. They have now been joined by our DVF 5-axis machining centre range. It seemed that virtually every other order taken during 2021 was for one these machines".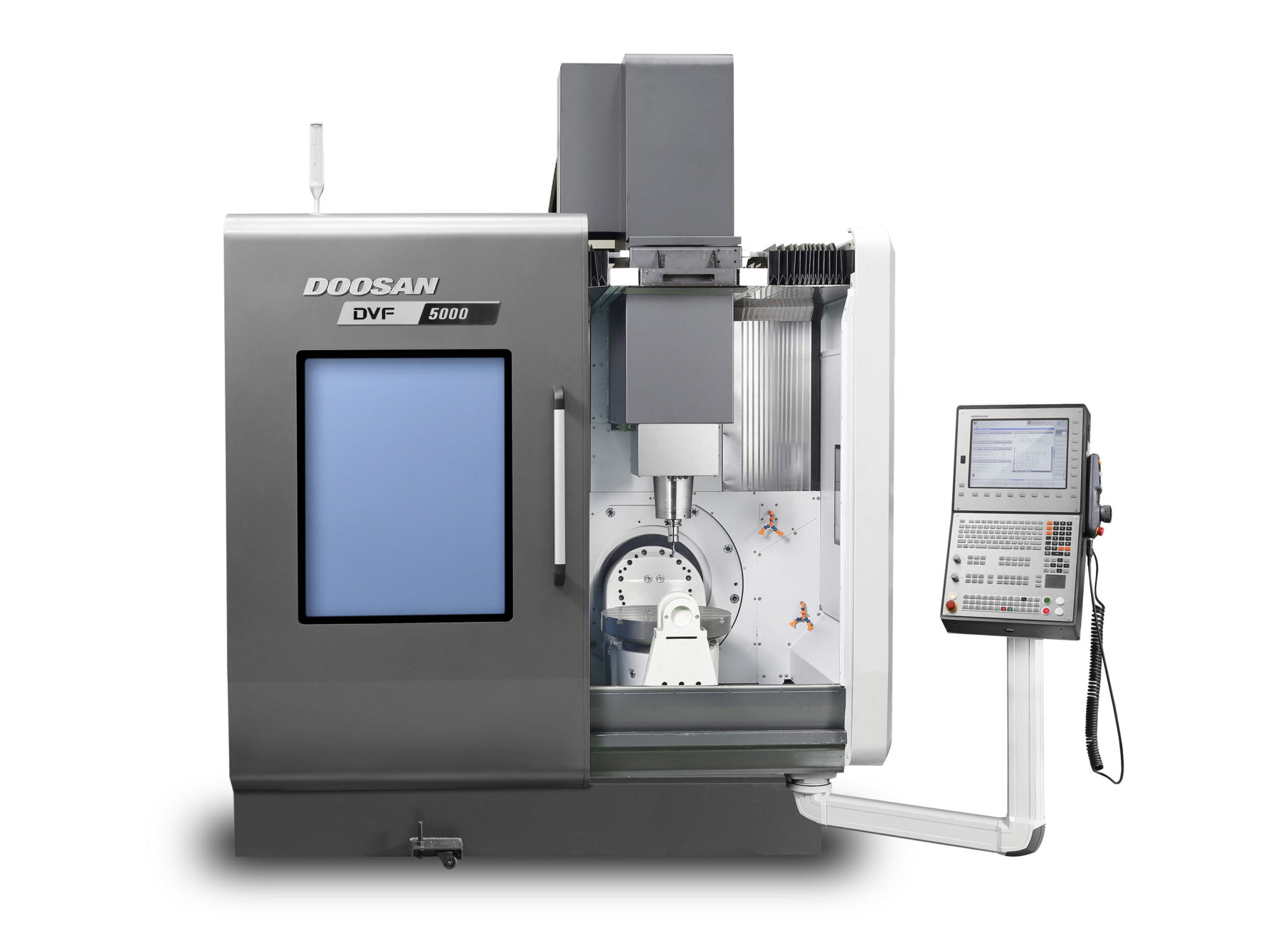 The Doosan range was also increased and improved throughout the year with the launch of a number of new machine tool models.
New models included the Lynx 2600Y/SY series of 10" chuck lathes with integrated Y-axes and sub-spindles, and the SVM 4100 fast processing 3-axis vertical machining centres that customers were advance ordering some three months before the machines landed in the UK!
Continues Tony Dale:
"Machine tool sales began picking up in the last Quarter of 2020 and continued throughout 2021.

"All of our customers, across most sectors and industries, were busy and, owing to our progressive machine tool stocking policy, we were able to quickly meet and satisfy their demand for advanced, high-performance machine tools.

"Of particular note were the high number of multi-axis machining centres and multi-tasking lathes that were supplied to customers during the year."
b) Automation systems and solutions
The trend towards component manufacturers (and manufacturers in general) investing in high-productivity and high-efficiency automation systems gathered pace in 2021.
Mills CNC Automation's SYNERGi automated manufacturing cells (SYNERGi Premier and SYNERGi Sprint) proved popular with a growing number of manufacturers operating in the rail, automotive and leisure industries (to name but a few).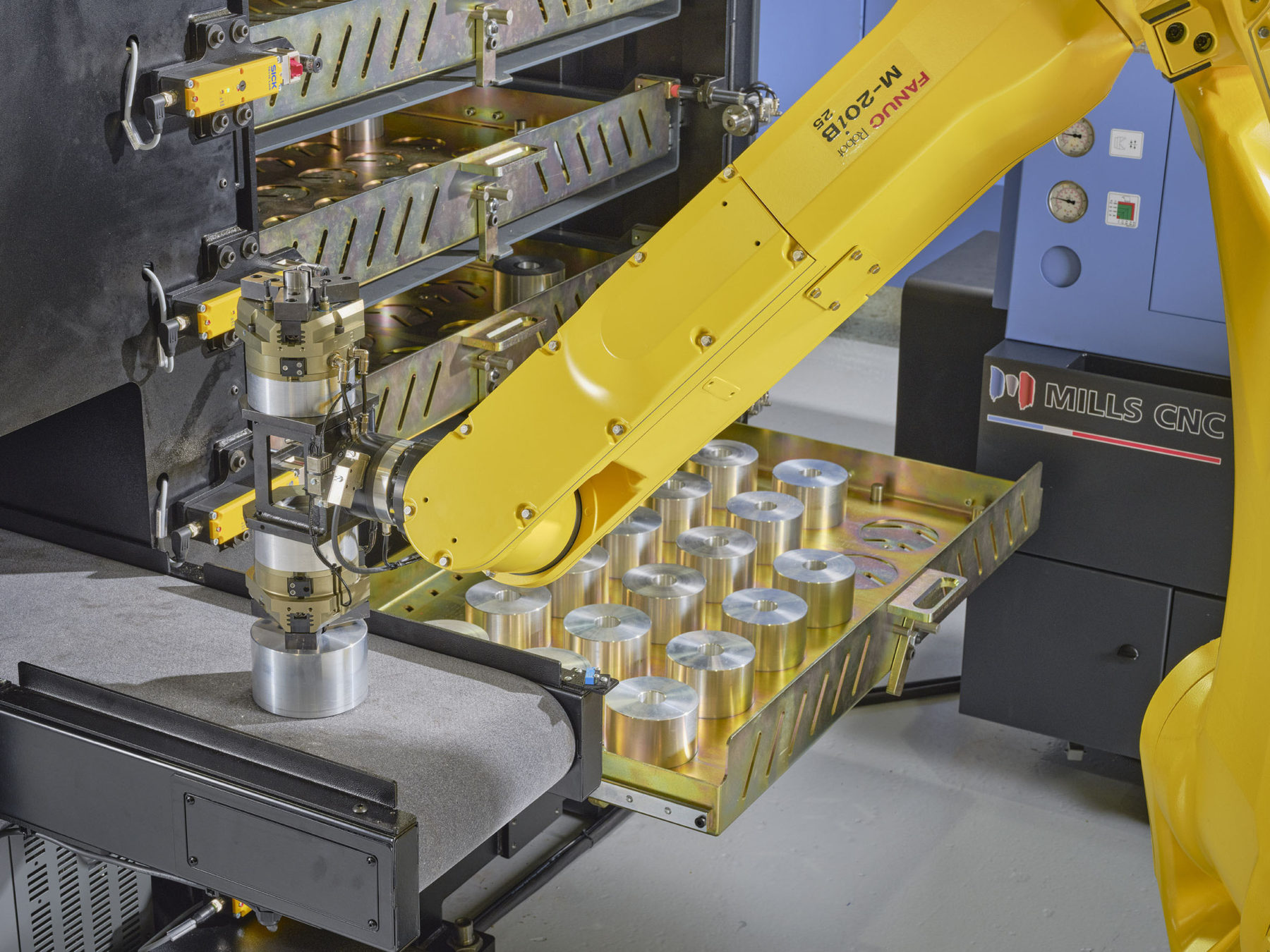 A SYNERGi Premier system was also supplied to Irish Manufacturing Research (IMR) – a leading independent and not-for-profit research and training organisation (RTO) based in Mullinger, County Westmeath.
Says Tony Dale:
"Following an aggressive marketing campaign at the beginning of the year (2021) orders for our SYNERGi systems began to roll in. "
The pandemic and its impact on work practices (i.e., social distancing and working from home etc.), as well as the ongoing skills shortages experienced across many manufacturing sectors helped catapult automation systems and their benefits into the limelight…and keep them there.
"Our SYNERGi systems captured the hearts and minds of many manufacturers – and this translated into strong sales," says Tony Dale.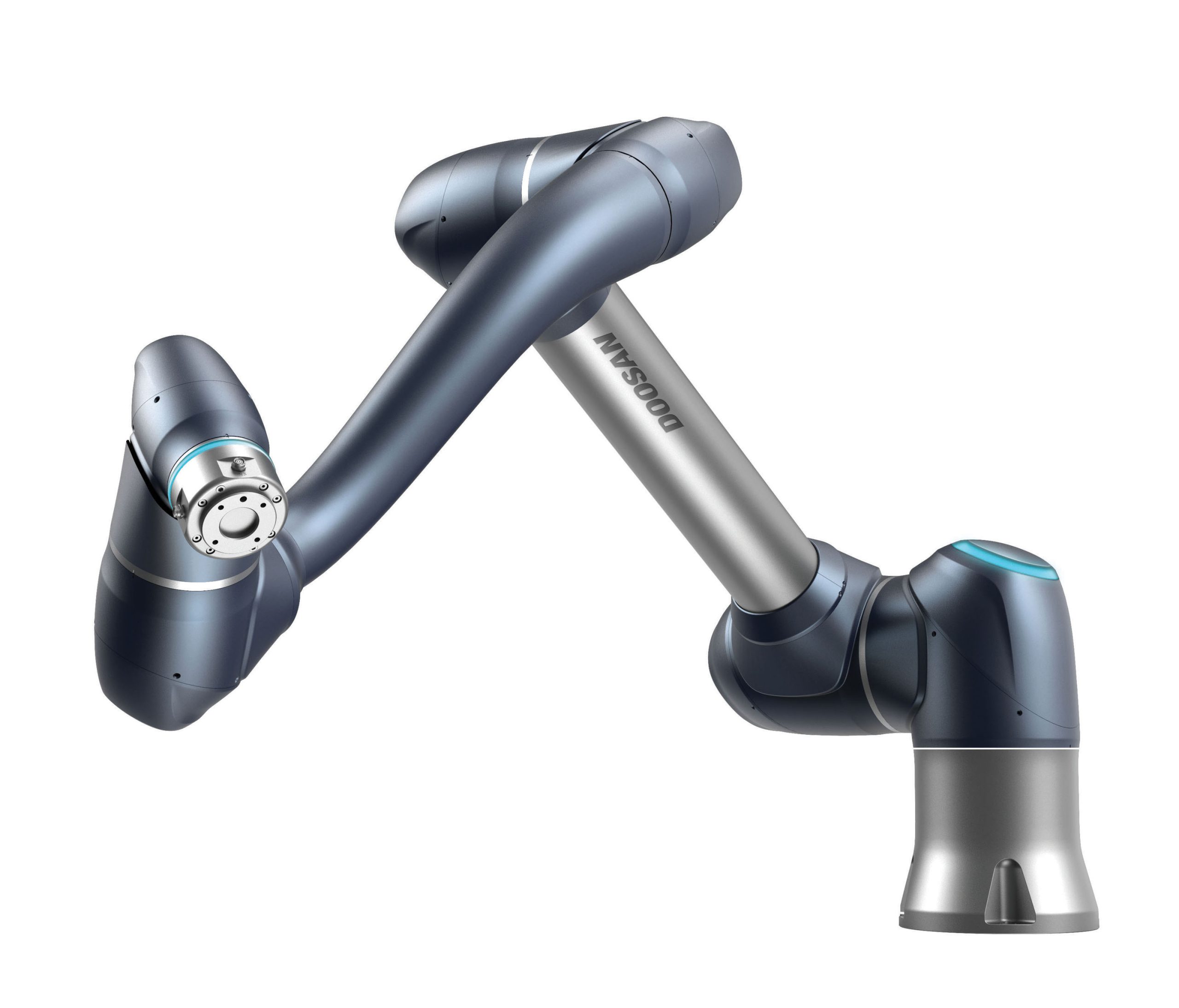 It was a similar situation with cobot sales during 2021 which also experienced exponential growth.
Continues Tony Dale:
"In previous years cobot sales were mainly confined to machine tool tending applications. This changed in 2021 with customers investing in our cobots for inspection, testing, assembly, and polishing applications.

"From a standing start a couple of years ago we are now an established and recognised supplier of high-performance collaborative robot technology solutions to many sectors."
c) Turnkey and process improvement solutions.
Mills CNC has a rich pedigree and extensive experience in designing and developing advanced turnkey and process improvement solutions for UK and Irish component manufacturers.
The company was approached by a significant number of manufacturers throughout the year to design, develop and install (what turned out to be) innovative, high-productivity and high-efficiency turnkey solutions.
Explains Tony Dale
"We have reputation in the market for delivering best-in-class turnkey solutions to customers.

"These solutions, many of which have class-leading automation systems at their core, helped revolutionise the performance and competitiveness of customers operating in the automotive, food, energy, rail and leisure sectors."
d) CNC Training Academy
Although the pandemic did affect the CNC Training Academy's modus operandi and its ability to host CNC Operator and Programmer courses at its Campus facility – the disruption was offset by the Academy providing training on site at individual customer's premises and facilities.
The Training Academy also supplemented and strengthened its business portfolio by expanding its software reseller operations. Particularly successful during 2021 was the sale of BobCAD-CAM software packages.
Concludes Tony Dale
"2021 was a good year for Mills because, despite disruptions and dislocations to, and within, our supply chains, machine tool and automation system sales remained strong.

"A big 'Thank You' goes out to all of our customers – for their business and for their loyalty. It is much appreciated.

"Great credit also goes to everyone at Mills who made it happen.

"With 2022 now well underway I am sure there are bound to be more uncertainties and challenges that lie ahead in the future – but there are also significant opportunities too.

"Here at Mills, we are busy planning for MACH 2022 in April and look forward to welcoming visitors onto the largest stand at the event. This exhibition, plus a number of new machine tool and automation system introductions will, I'm sure, help make 2022 a year to remember."