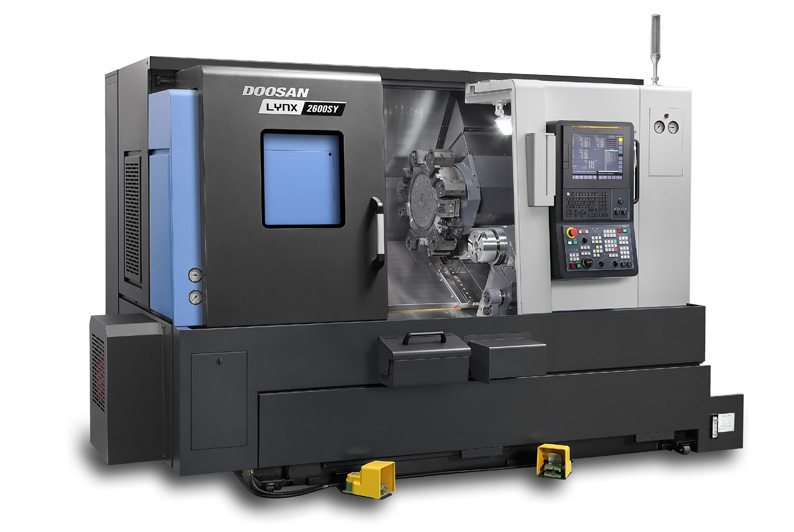 Mills CNC to launch new Doosan 10" chuck Lynx lathe models with Y-axis and sub-spindle capability into the UK and Irish markets in early 2021.
Mills CNC, the exclusive distributor of Doosan machine tools in the UK and Ireland, has announced that, from Spring 2021, it will be introducing a new range of 10" chuck Lynx lathes, with integrated Y-axes, into the market.
There are two models in the new range – the Lynx 2600Y (Y-axis model) and the Lynx 2600SY (Y-axis and sub-spindle model).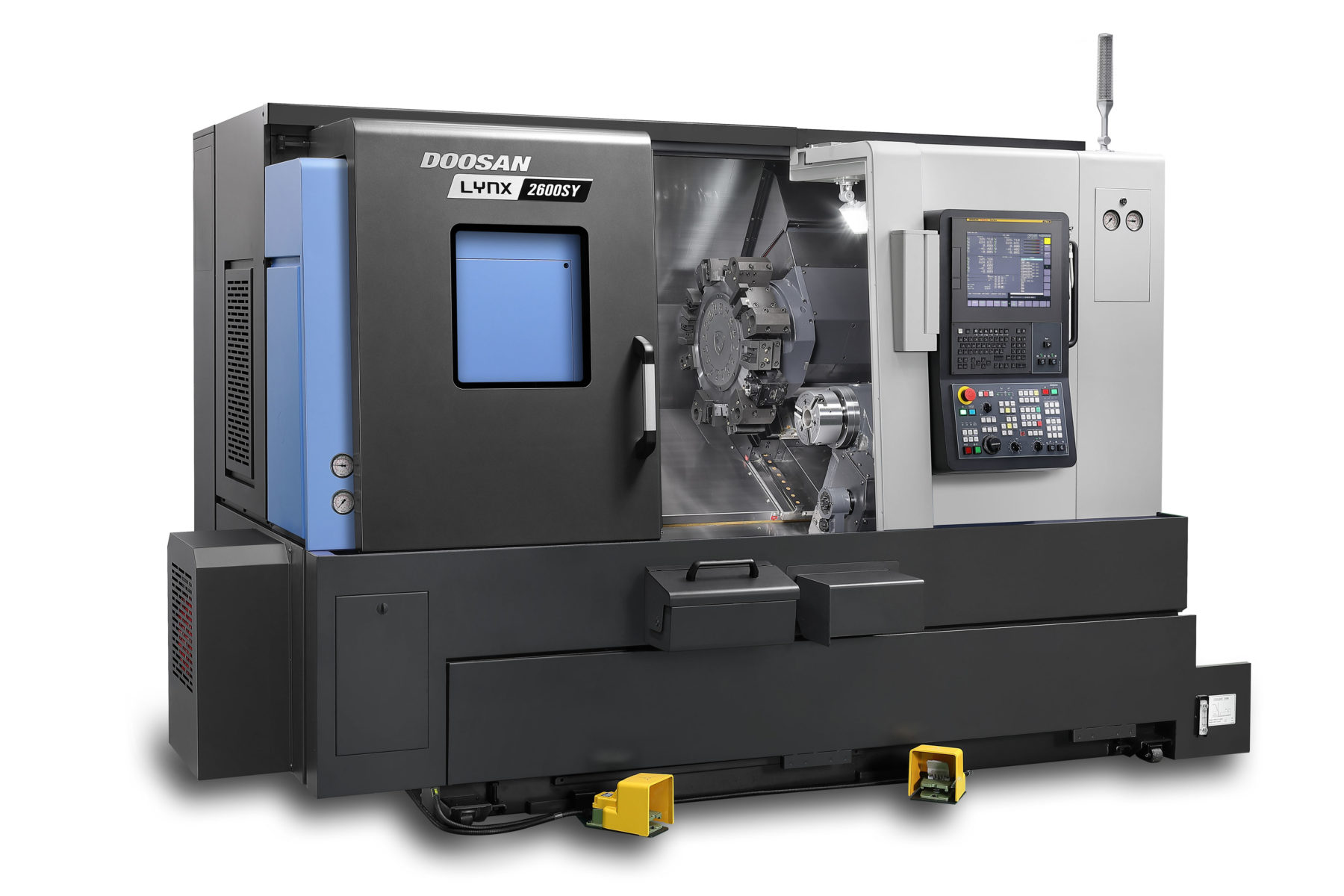 As one would expect from new Doosan Lynx lathes series the two models, in addition to their compact footprints, deliver best-in-class speed, accuracy and flexibility.
Both models share many of the advanced technology features and performance attributes of the highly-successful and popular 6/8"chuck Lynx 2100 series of lathes first introduced by Mills in the UK and Ireland a couple of years ago but provide small component manufacturers with larger turning diameters (380mm), longer turning lengths (610mm) and more powerful spindle capabilities (18.5kW/3500rpm).
Says Tony Dale, Mills CNC's technical director:
"The new Lynx 2600Y and Lynx 2600SY lathes fill a gap in the market, identified by Doosan, for flexible, larger-capacity 10" chuck/81mm bar diameter lathes with Y-axes.

"We will be introducing the new models into the UK and Irish markets from February 2021."
Lynx 2600Y and Lynx 2600SY: a closer look
The new Lynx lathes are equipped with powerful 18.5kW/3500rpm spindles which, combined with their highly rigid and low vibration design and build (i.e. spindle housing, bed, feed shaft etc.), ensure high-accuracies, repeatability's and surface finishes – even during heavy-duty and continuous cutting operations.
Both machines are driven tool models (5,000rpm milling capability) and their Base Mounted Turret (BMT) design and configuration improves rigidity which, in turn, helps deliver increased productivity and process reliability.
The new Lynx lathes also have a 105mm Y-axis capability (+/- 52.5mm) which makes them more versatile and enables manufacturers to machine complex precision parts faster…and in fewer set-ups.
Other key features include the lathes' fast processing speeds (30m/min rapids on X- and Z-axes); the integration of high rigidity roller LM guideways on the machines' axes for improved performance and accuracy: the inclusion of a full-programmable tailstock (Lynx 2600Y model); the incorporation of a powerful and productivity-enhancing 4500rpm sub-spindle (Lynx 2600SY model); the incorporation of an eco-friendly grease lubrication system that reduces maintenance interventions and costs, and an on-board tool setter that facilitates automatic (in-process) tool measurement.
The lathes are supplied with the new Fanuc 0i-TF Plus control and features an innovative, sophisticated and user-friendly iHMI system with an intuitive, 15" touchscreen.
The iHMI enables users to have quick and complete control over all machine operations i.e. planning, machining, maintenance etc., as well as the ability to monitor machine performance and respond to changing situations and demands – efficiently and effectively.