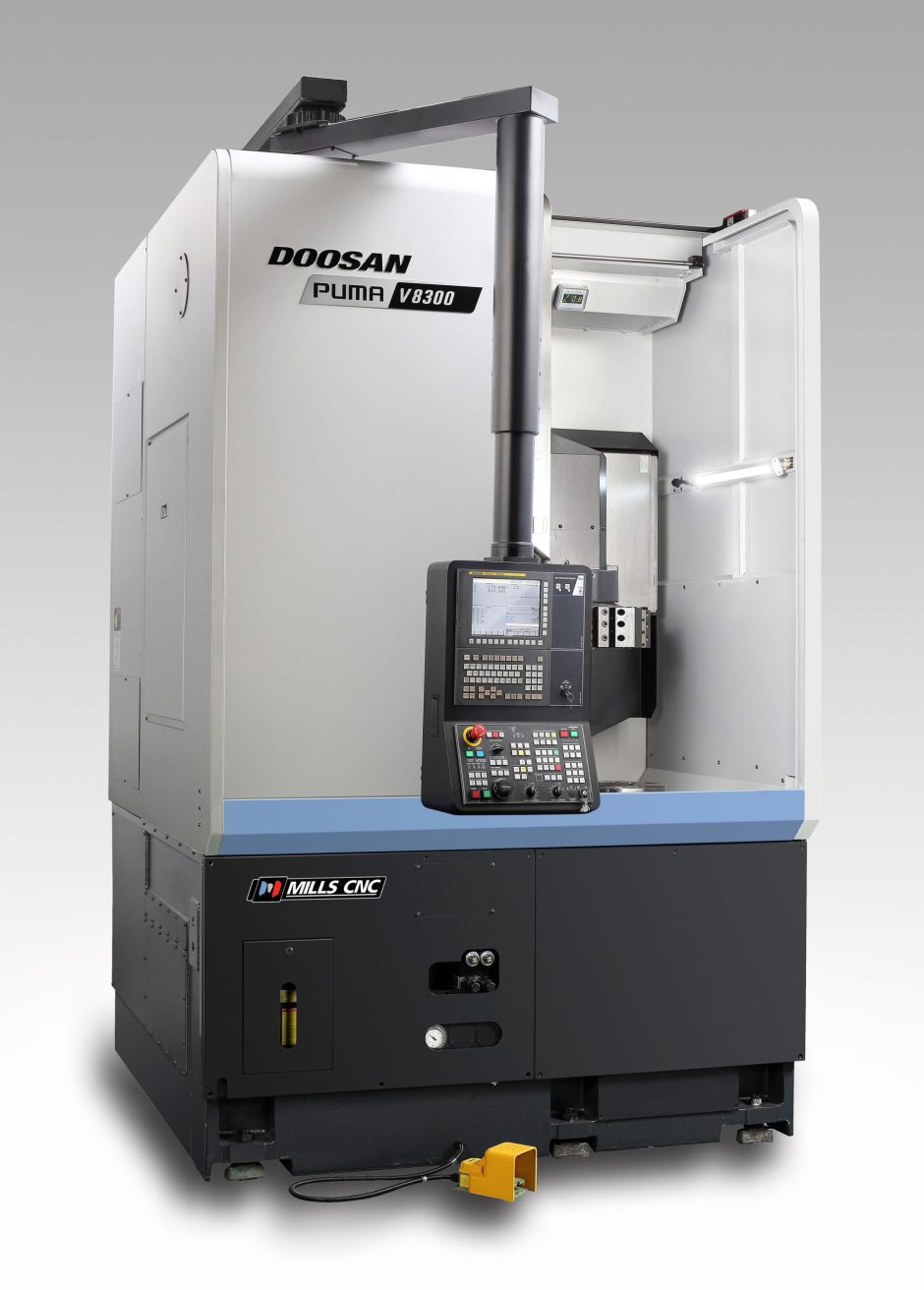 Mills CNC's second quarter machine tool sales orders top one hundred.
Mills CNC, the exclusive distributor of Doosan machine tools in the UK and Ireland has announced that machine tool orders in Q2 exceeded the one hundred mark.
These latest figures, combined with the company's previously reported Q1 (2017) sales results, demonstrate the continuing 'pulling power' and enduring popularity of Doosan machine tools backed by Mills' range of after-sales services. They also provide the company with extra momentum as it moves forward into the second half of the year.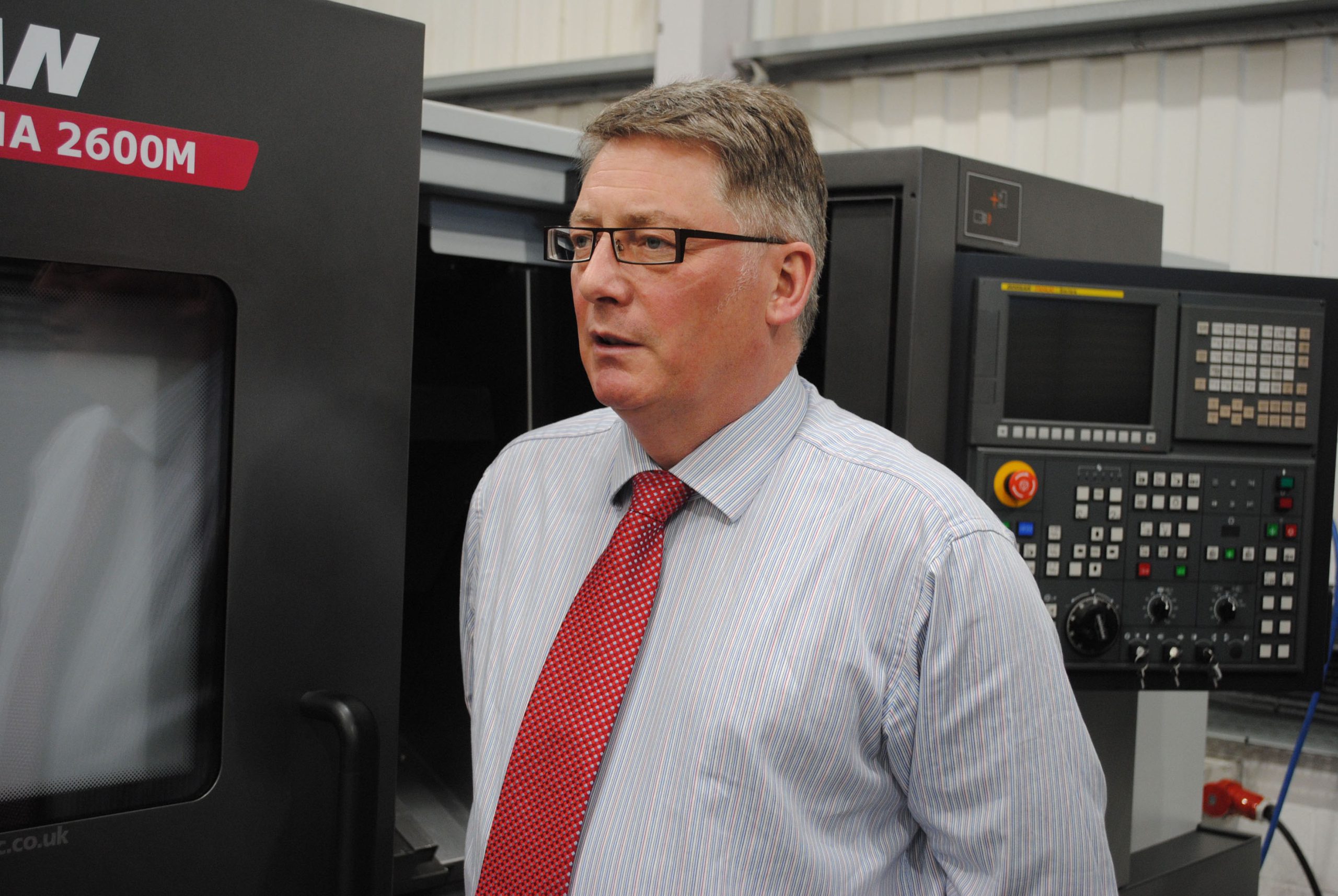 Says Kevin Gilbert, Mills CNC's Managing Director:
"Clearly we are delighted with the results.

"Over the last six months we have launched a number of new Doosan machines into the market and, over the same period, have completed several complex turnkey and process improvement projects with aerospace- and energy-sector customers and have further increased our headcount and strengthened our sales and service operations… all of which go a long way to explain our strong showing in the first half of 2017."
The machines
The depth and breadth of the Doosan Machine Tools' range is second to none – and all machines, from horizontal and vertical lathes and multi-tasking mill-turn centres through to vertical and horizontal machining centres, and horizontal borers are well represented in the company's Q2 sales results.
Worthy of special mention are the recently-introduced DNM-series of vertical machining centres…the DNM 4500, DNM 5700 and DNM 6700 machines. These machines, available with a choice of Fanuc, Heidenhain or Siemens controls, feature heavily in the total number of machine tool orders taken in Q2.
Comments Kevin Gilbert:
"Doosan DNM 3-axis vertical machining centres have become a 'staple' for UK and Irish precision component manufacturers. The machines are powerful, accurate and reliable and, with their competitive price, clearly irresistible too."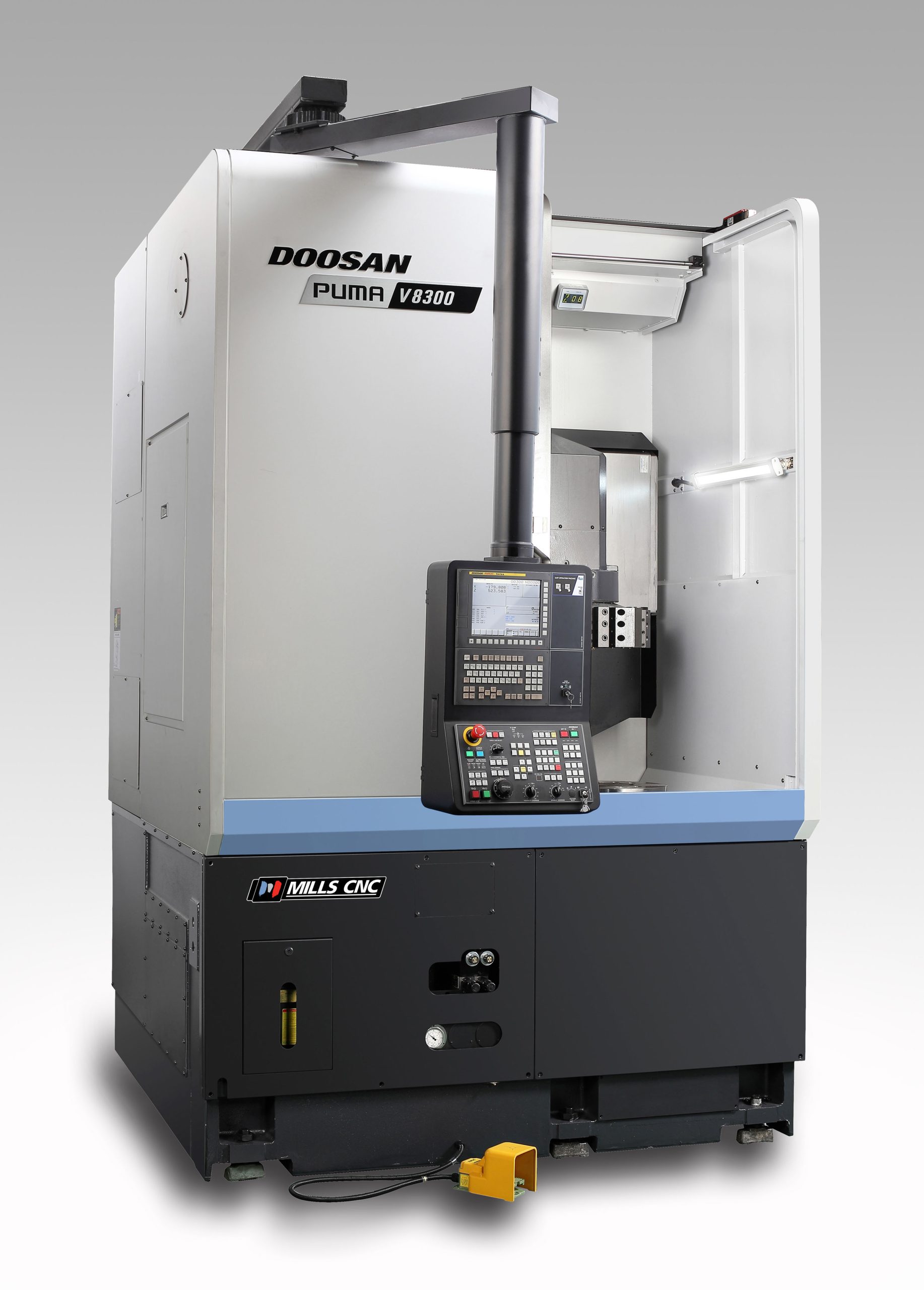 In addition to DNM vertical machining centres further analysis of orders taken during Q2 reveal a steady demand for Lynx and Puma fixed head lathes, and a growth in sales of Doosan GT 2100, GT 2600 and GT 3100 lathes, and of large-capacity Doosan machines – most notably the new HP 5100 Mk II series and V8300 vertical turning lathes.
The decision taken by Mills, late in Q2, to stock Siemens-controlled lathes and turning centres has also paid dividends and this, combined with the company offering Siemens-controlled machining centres to customers a little over two years ago, means that component manufacturers looking for Fanuc, Heidenhain or Siemens controlled machines now need look no further than the Doosan range.
Even though the main headlines surrounding Mills' Q2 performance naturally focus on machine tool sales it is important not to lose sight of the company's 'other' business operations and the positive contributions they make to Mills' performance in the period.
These operations, which include the company's CNC Training Academy, Mills CNC Finance and Mills CNC Servicing (to name but a few) – all experienced steady and profitable growth in Q2.
Looking to the future
To maintain momentum throughout the second half of the year and beyond – Mills has its sights set firmly on the future.
Constantly innovating and evolving Mills CNC is committed to creating positive partnerships with a number of leading UK and Irish academic institutions and research organisations.
Following strategic senior management discussions with the AMRC (The Advanced Manufacturing Research Centre – Sheffield), Mills has recently become a Tier 1 member and, over the coming months, will be involved (as well as taking the lead) in a number of cutting edge manufacturing research projects and initiatives.
The company is also holding a two-day Open House in October (18th & 19th) at its Technology Campus facility.
Branded 'Strokes of Genius…LIVE", the event features 18 Doosan machines…all powered up and ready to take on a range of challenging machining demonstrations.
High-up on the 'must-see' list of advanced technology being showcased at the event is a high-productivity and flexible manufacturing cell comprising a Doosan DNM 5700 machining centre integrated with a ROBOJOB workpiece load/unload automation system.
This, plus new models on view like the new Puma 2600SY Mk II (10" chuck, Y-axis and sub-spindle) which recently made its debut at DIMF '17 (The Doosan International Machine Tool Fair – South Korea) in May 2017 will, according to Mr Gilbert, "help pull in the crowds."
Although still some 9 months away Mills' plans for MACH 2018 are well underway. Designs for its main stand, as well as for the CNC Training Academy, are taking shape and the company's pre-MACH promotion and communications programme will be implemented later on in the year.
Concludes Kevin Gilbert:
"Q2 and indeed the first half of 2017 were extremely busy periods for Mills…but there is no room for complacency.

"The plans and programmes we have put in place for the remainder of the year will, I'm confident, maintain our momentum."