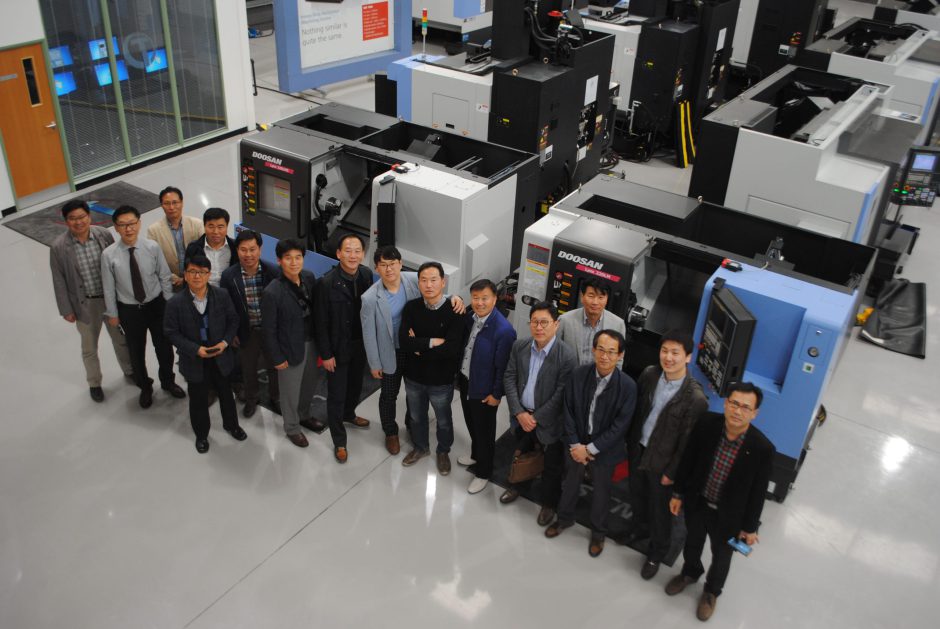 Mills CNC Technology Campus hosts UK and international delegations during April 2015.
Mills CNC's state-of-the-art Technology Campus provided the ideal venue for two different delegations during April 2015.
On April 2nd Mr Chuka Umunna, former Shadow Secretary of State for Business, Innovation and Skills, and Labour MP for Streatham (prior to the dissolution of Parliament on 30th March), made a whistle-stop visit to Mills CNC.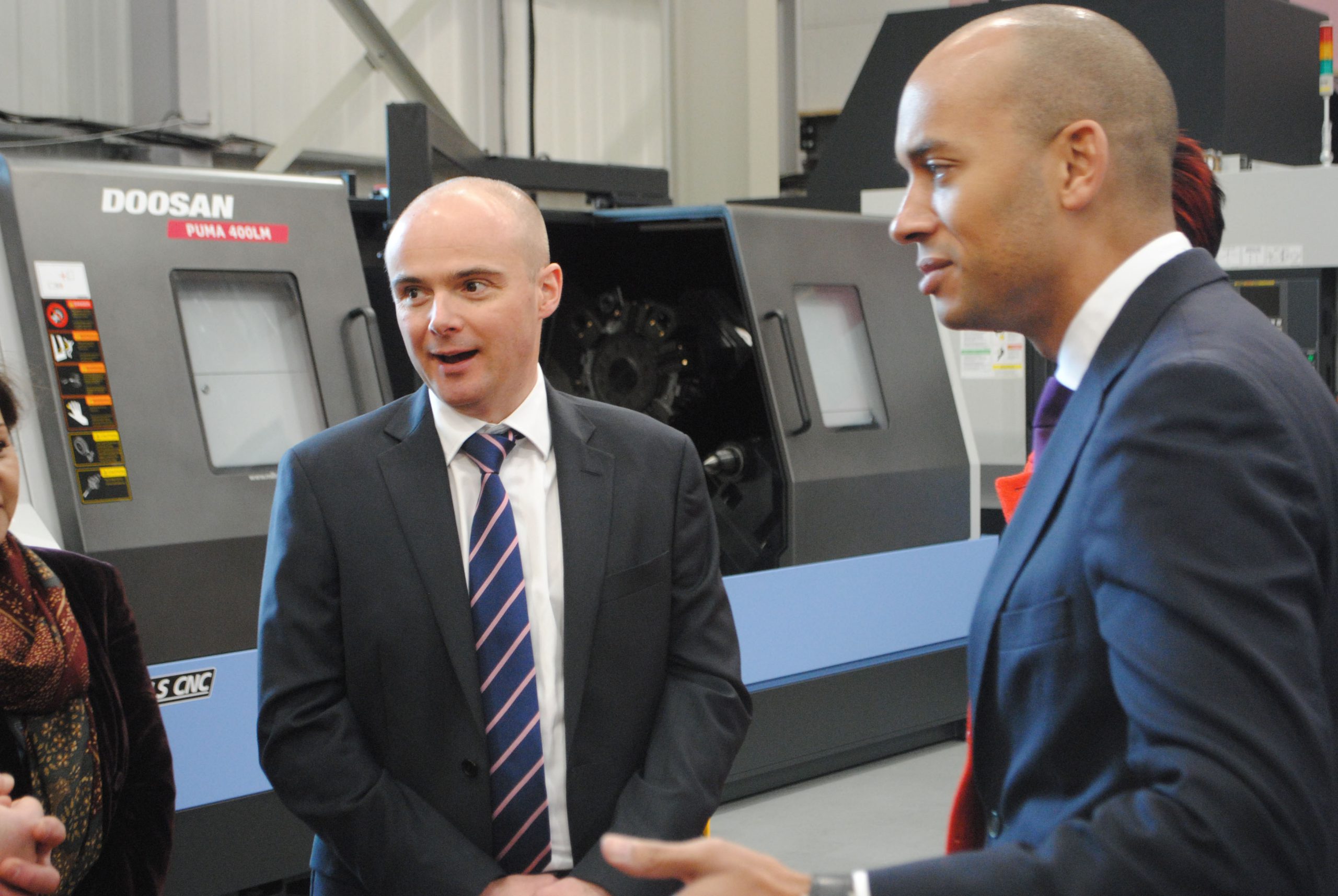 Mr Umunna met with Mills CNC's Board of Directors and was taken on a tour of the Technology Campus taking in the company's new Operations Centre where more than 70 new Doosan machine tools are held in stock ready for immediate delivery to component manufacturers in the UK and Ireland.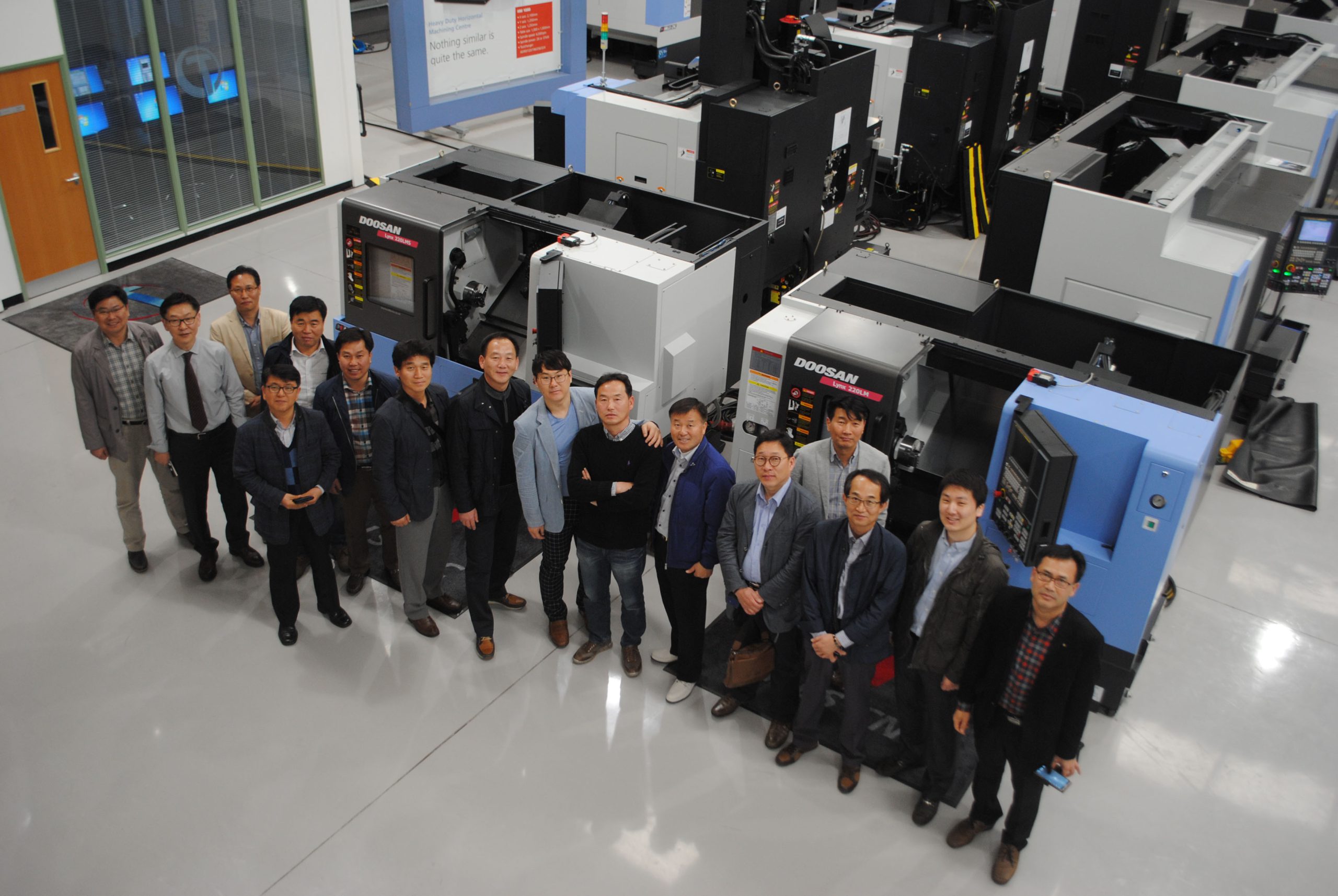 The visit ended in Mills' Customer & Visitor Centre where Mr Umunna took questions from the floor from an invited audience that included local business leaders.Two weeks later (April 17th) the Technology Campus hosted 15 Doosan dealers from South Korea who were visiting Mills on a fact-finding mission to understand more about how the company markets and promotes Doosan machine tool technologies to UK and Irish manufacturers, and to gain a better appreciation of Mills' highly-regarded after-sales service and support operations.
Commented Tony Dale, Mills CNC's Technical Director:
"Our Technology Campus is impressive and the two delegations we welcomed during April were 'bowled over' by what they saw."